Nagashima Spaland
Nagashima, Japan
Official Website: http://www.nagashima-onsen.co.jp/
Click HERE to read our Nagashima Spaland Trip Report.
Click HERE to see our Japan trip video segments.
Click on a park below to see our complete photo update:
Tokyo Disneyland Tokyo DisneySea Sega Joypolis Tobu Zoo Park Fuji-Q Highland Tokyo Summerland Toshimaen Yomiuriland
LaQua Nagashima Spaland Universal Studios Japan Expoland Hirakata Park Festival Gate Nara Dreamland
Parque Espana Sea Paradise Yokohama Cosmoworld Japan Update Home!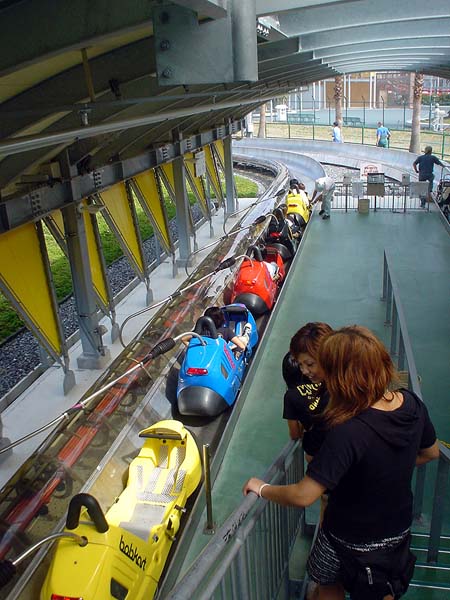 We knew there was supposed to be some kind of an "Alpine Slide" at the park, but we didn't know much about it...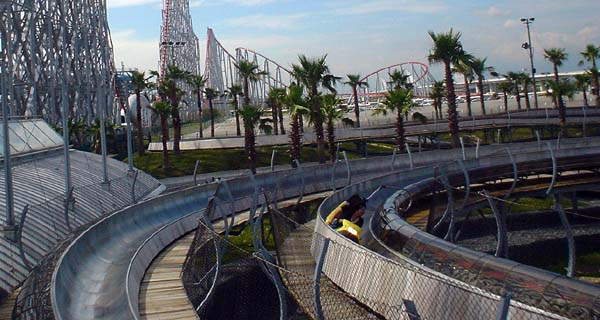 Turns out the "BobKart" is kind of like a cross between a 'bobsled' and a 'go kart!'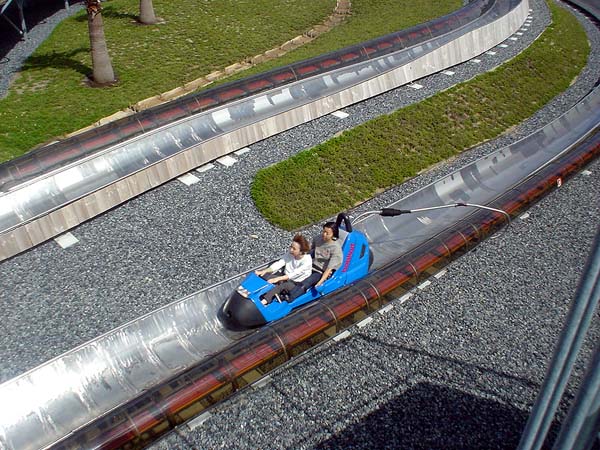 It's a powered bobsled ride where you can control the speed!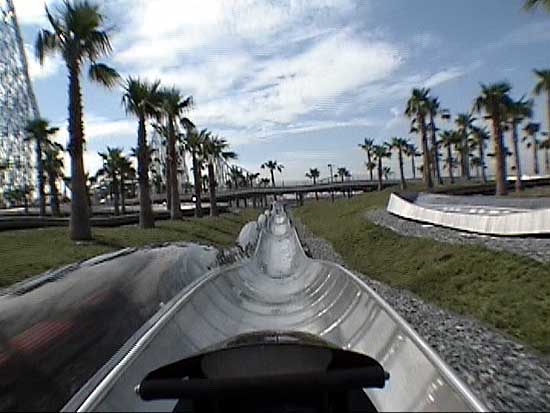 It was actually VERY cool!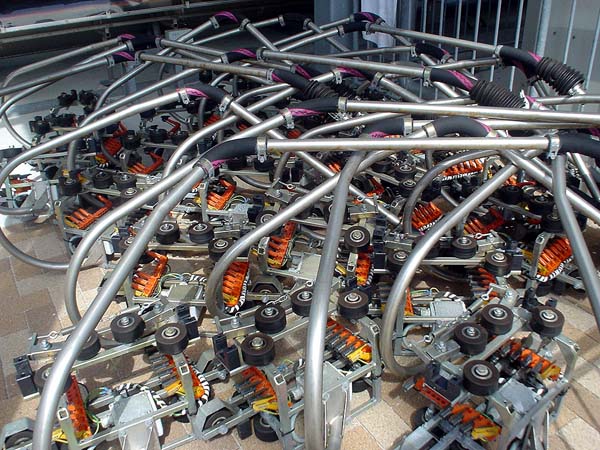 If you need any Bobkart parts to build your own in your back yard, Nagashima Spaland has them! =)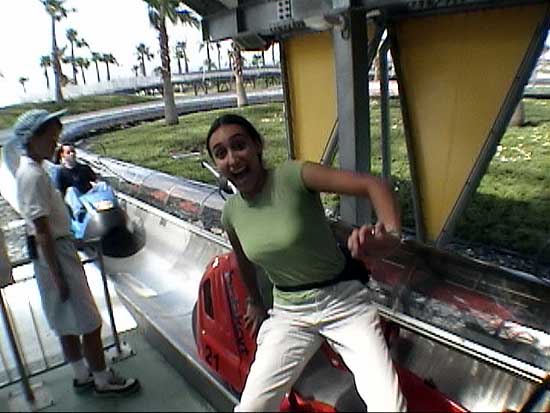 Elissa is WAY too excited about the BobKart!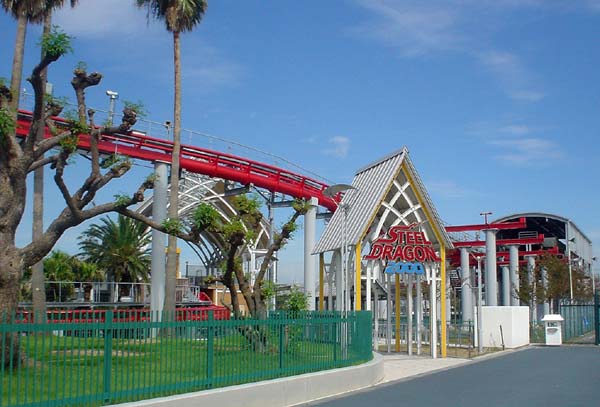 *sigh*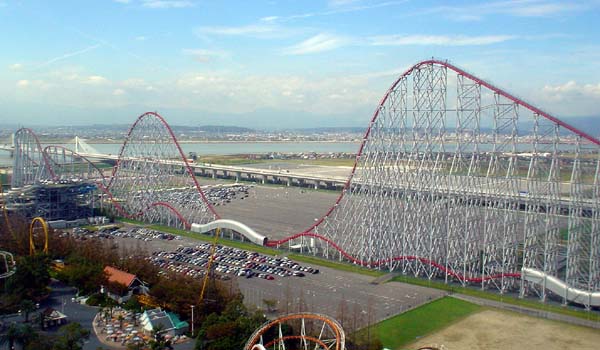 Stupid Steel Dragon!!!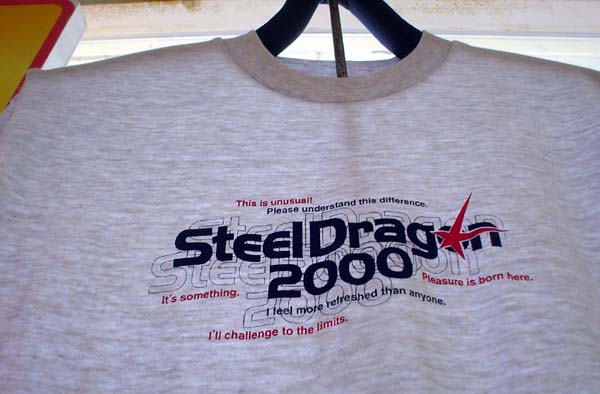 WTF is with these T-shirts?!?
"I feel more refreshed than anyone." "It's something???"

We had heard this park was more like the "Cedar Point" of Japan, and there are many similarities, but it kind of reminded me of a
"retro" Cedar Point. Like a Cedar Point of the early 80s.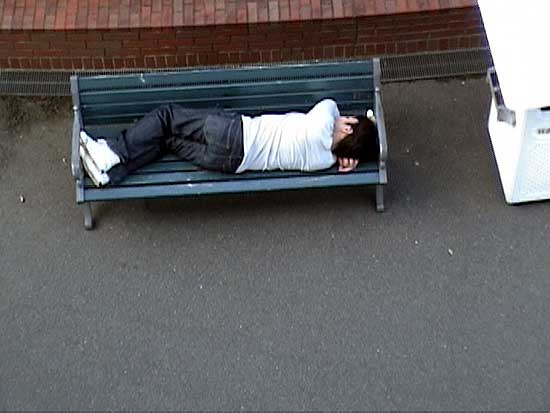 And yet again, here we find more sleeping Japanese!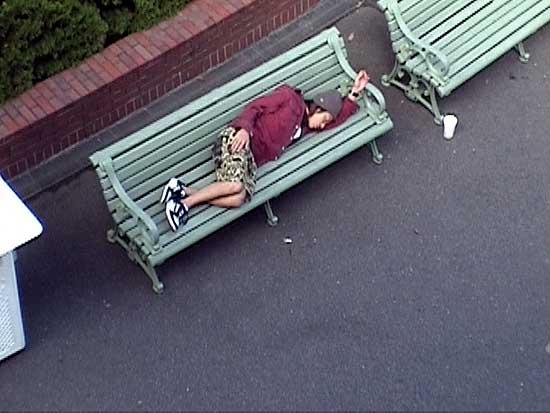 I keep thinking there was an all-night party we keep missing out on!
Click HERE to see Page Four of "Nagashima Spaland Photos"
Click HERE to read our Japan Trip Planning Guide
Click HERE to read our Japan Trip Reports