Six Flags Astroworld
Houston, TX
Official Website: www.sixflags.com
Spring 2004 Texas Trip Photos!
Six Flags Astroworld Six Flags Fiesta Texas Schlitterbahn Six Flags Over Texas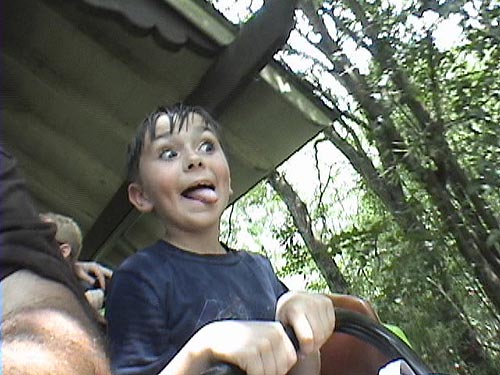 After Ultra Twister, the kiddie coaster seemed pretty tame for Dallas!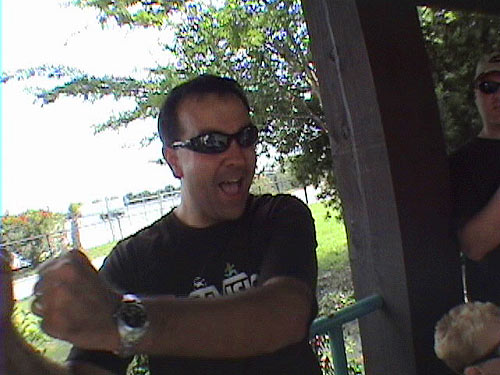 After 3 unsuccessful visits, Robb is happy he finally gets to ride the SLC!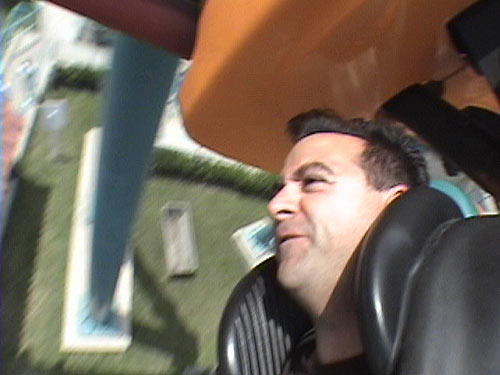 Robb quickly changes his tune....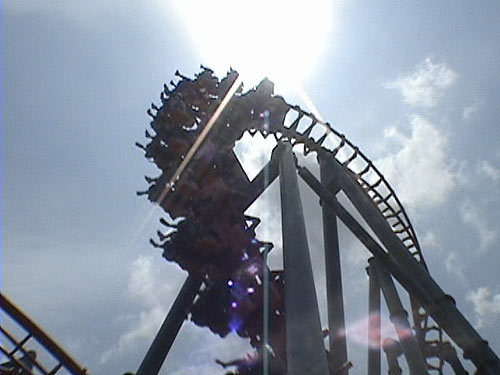 Yup..it's an SLC...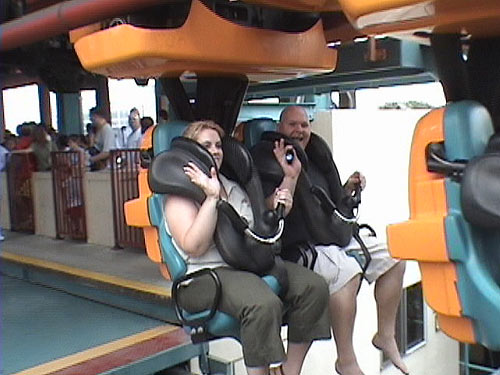 Gregg and Kristi get to pop their SLC cherry!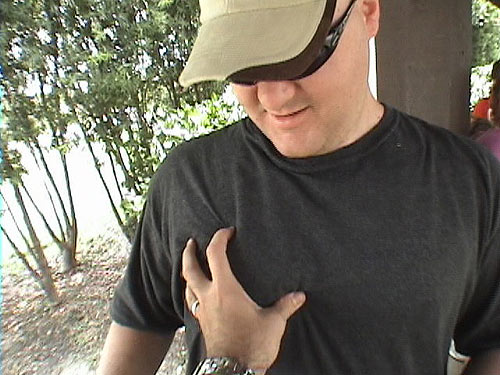 Gregg lost the 'who has the bigger man boobs' contest.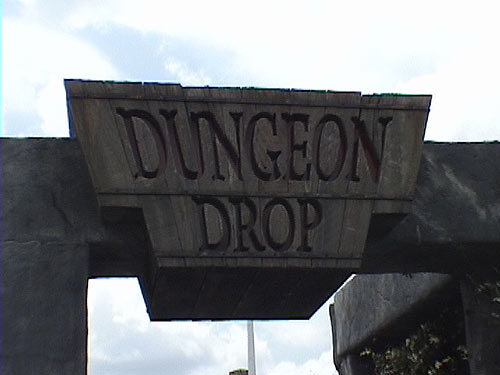 Ahh...an awesome Intamin drop ride!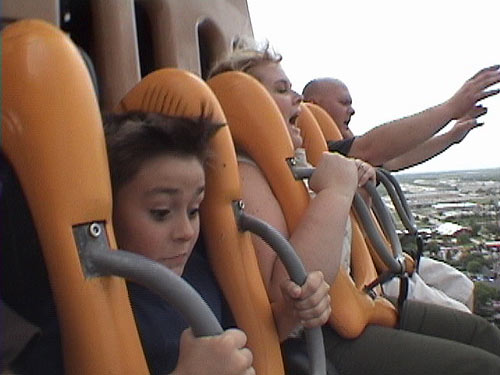 Dallas' first ever true drop ride!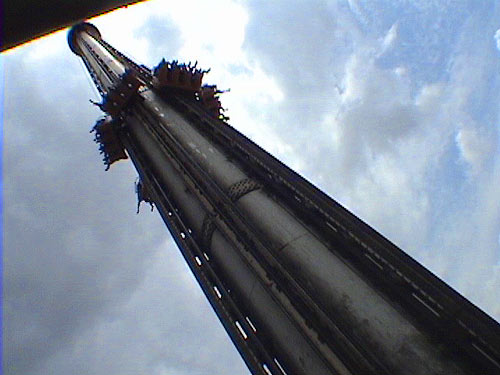 Let's see if we can make that Intamin 'noise' - "VVVVRRRRREEEEW" =)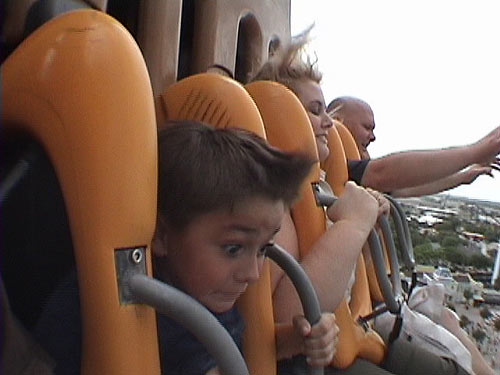 This was the trip of "Dallas makes weird faces on every ride!"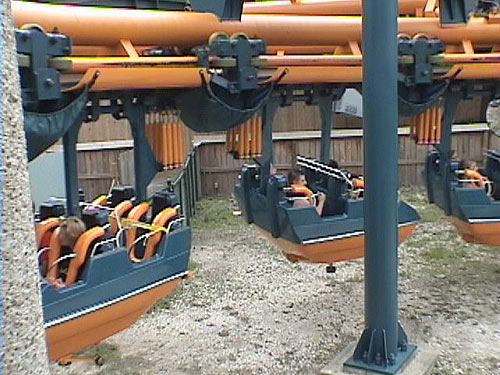 Here is the park's mutant suspended coaster where they have turned half of the train BACKWARDS!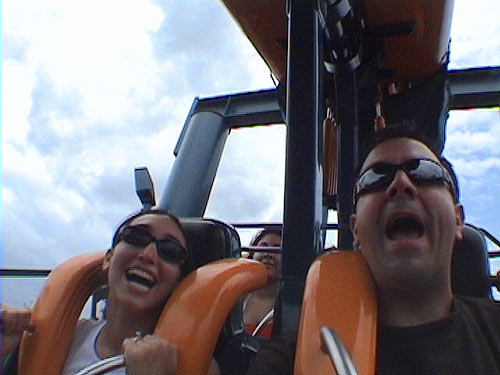 It was a lot of fun, but a little nauseating for Elissa!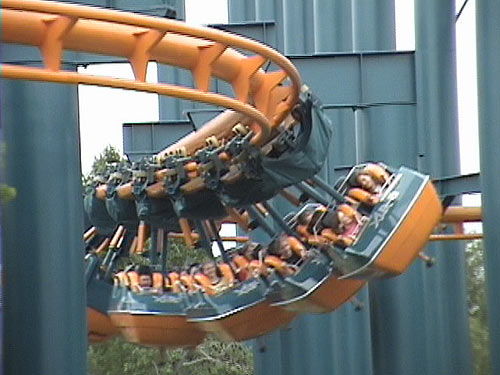 Whee! XLR-8!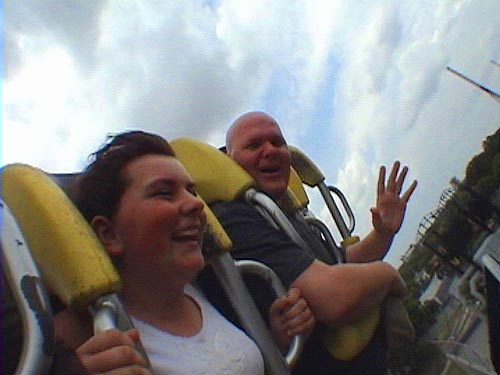 Gregg and Bethany go for a ride on Batman, the park's stand-up coaster.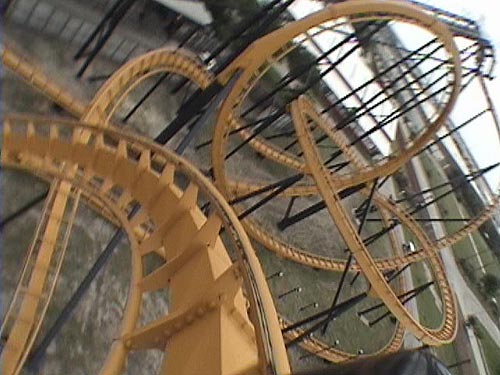 Hey, Gregg...does this bring back some old memories of Shock Wave at SFMM?
Click HERE to see Page Three of "Six Flags Astroworld 2004 Photos"