Six Flags Fiesta Texas
San Antonio, TX
Official Website: www.sixflags.com
Spring 2004 Texas Trip Photos!
Six Flags Astroworld Six Flags Fiesta Texas Schlitterbahn Six Flags Over Texas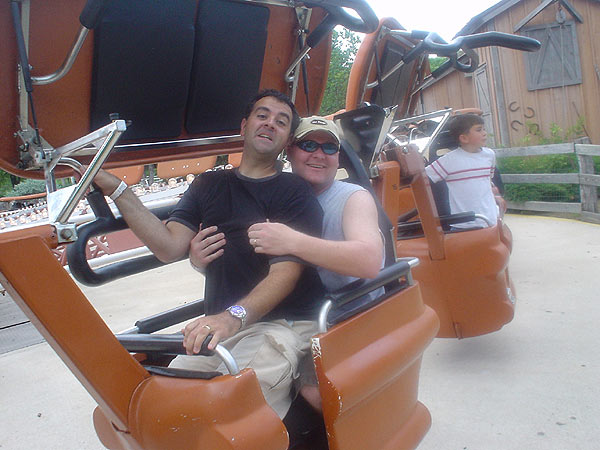 Here we are at SFFT! Here we are trying to both fit on the Enterprise like total idiots!
(and no, we weren't able to squeeze into it!)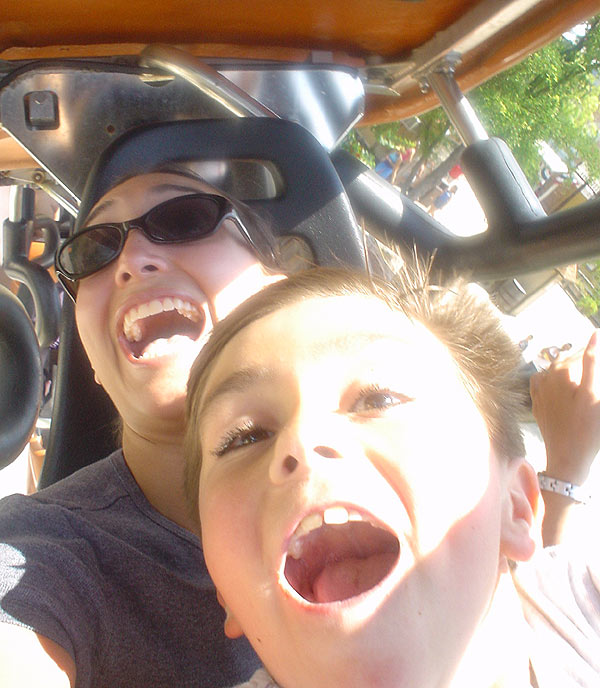 However, Elissa and Dallas both fit just fine! And you can see, they are totally hating the ride! (just kidding!) =)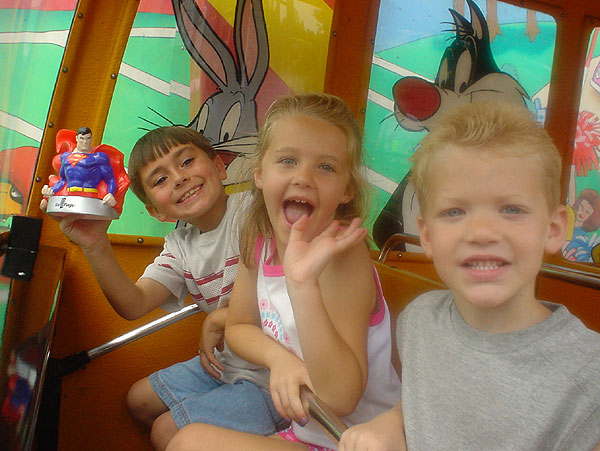 The kids all take a ride the short bus....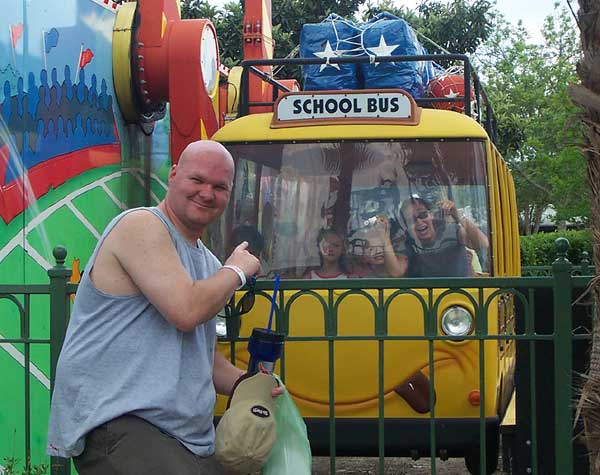 ...but we all know it's really Gregg that belongs on that bus! =)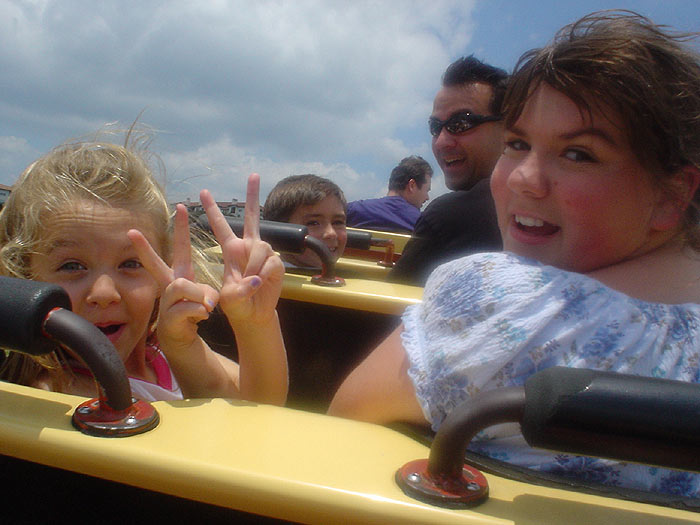 All the kids LOVED the Roadrunner Express mine train!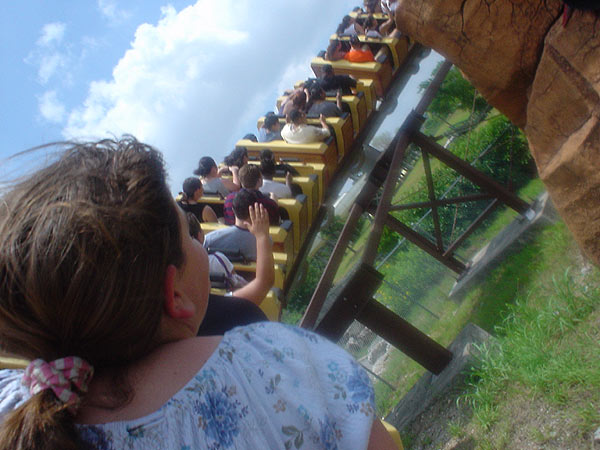 Whee! More rides on Roadrunner!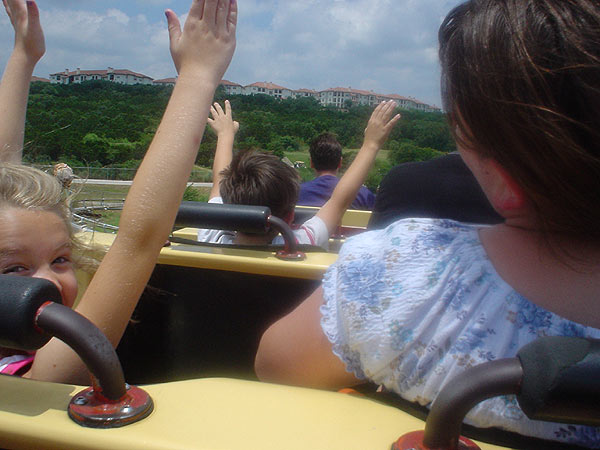 Hands up everyone!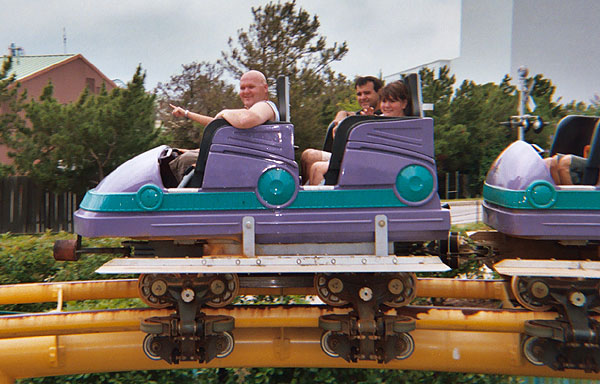 Ahh...Premiere rides with lapbars only! A sign of a very good ride!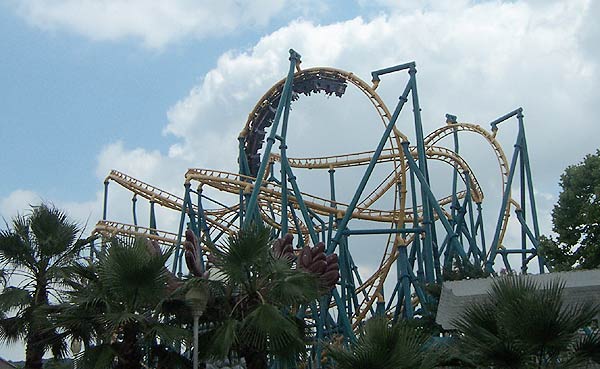 Poltergeist was awesome!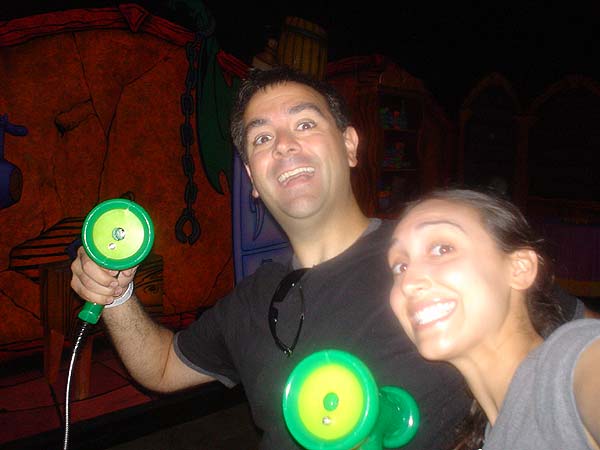 When you see rides with guns you KNOW you're in Texas! =)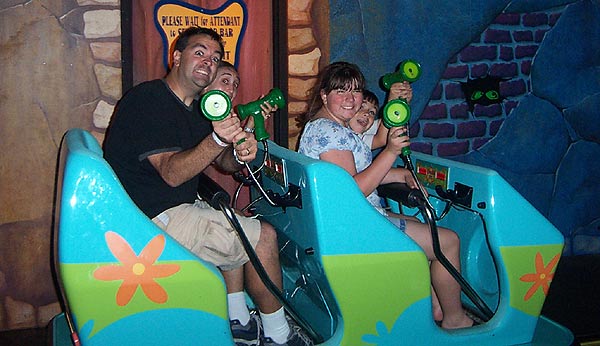 "The family that shoots together, stays together!"
(And BTW, the new Scooby Doo ride was awesome!)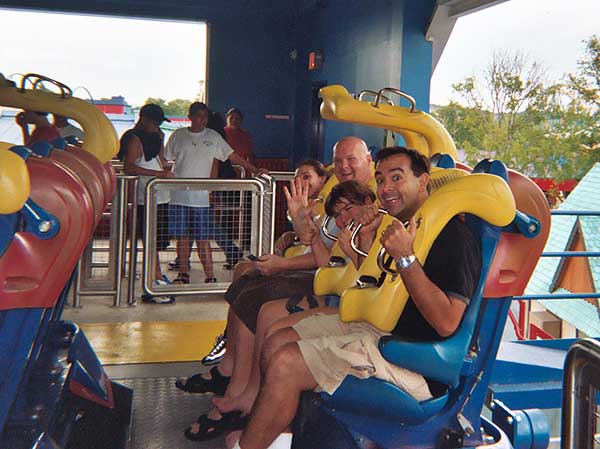 Here we are on Superman!
Click HERE to see Page Two of "Six Flags Fiesta Texas Spring 2004 Photos"