Six Flags Astroworld
Houston, TX
Official Website: www.sixflags.com
Spring 2004 Texas Trip Photos!
Six Flags Astroworld Six Flags Fiesta Texas Schlitterbahn Six Flags Over Texas
Our Texas trip was finally here! Two families - Four Kids - Eight insane people!
We traveled nearly 1,000 miles over 4 days visiting 3 amusement parks and 1 water park.
Here is the story.....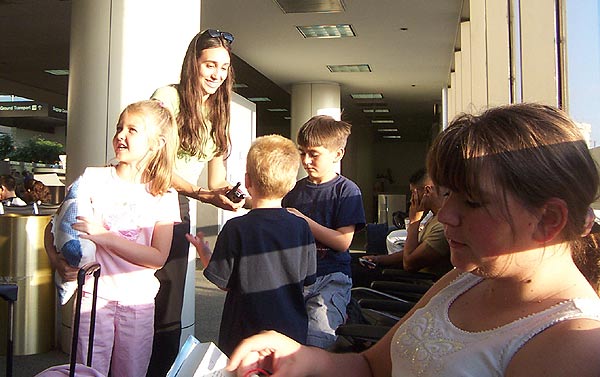 We start off at the airport, and Elissa plays 'mom' for all the kids!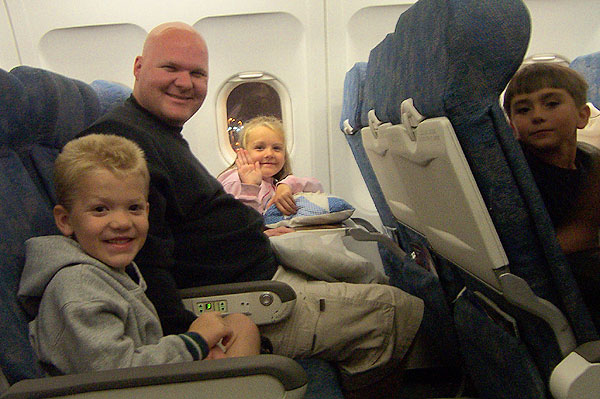 Josh and Amanda are excited about their first airplane ride!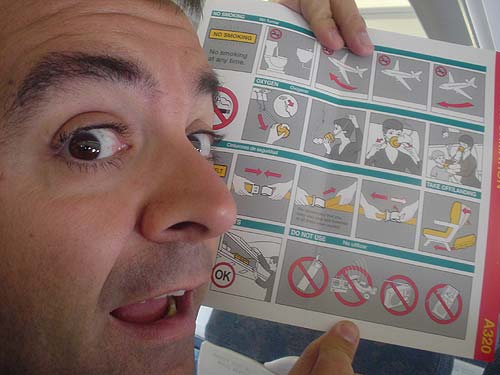 The airline warns us: "No smoking, No Cell phones, No Radios, No Remote Control Cars..."
No Remote control cars?!?!?!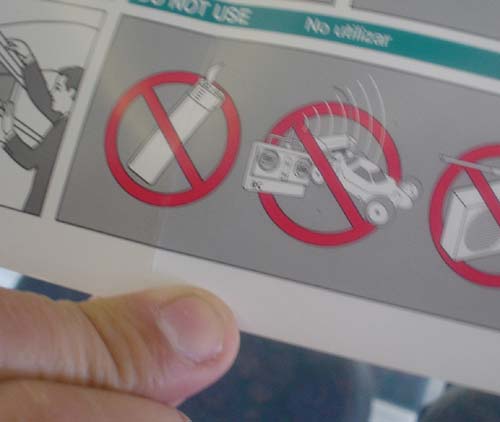 Nope! Remote control cars are NOT allowed on America West airlines!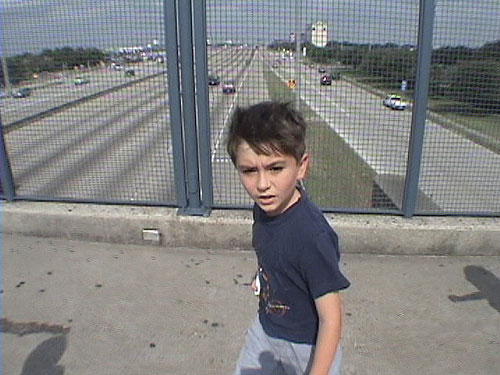 As we cross the bridge, we've finally made it to our first park!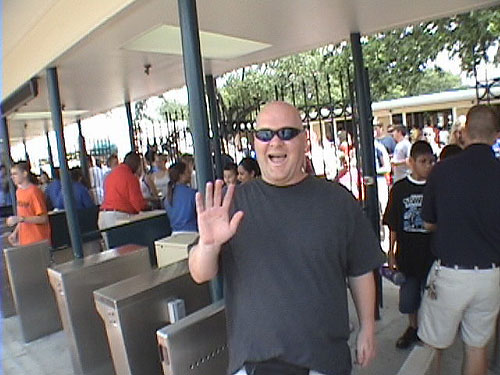 Gregg is just happy to be at a park that is NOT in California! =)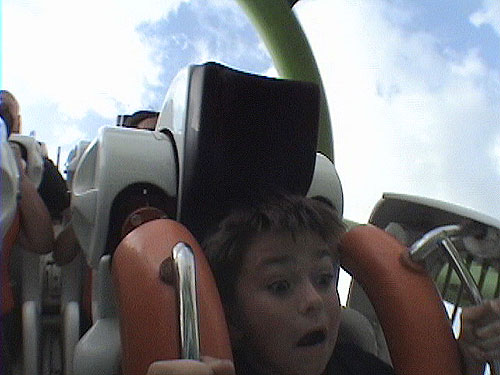 Our first coaster...Ultra Twister.
Dallas' face is priceless as he rides his first 90 degree drop coaster!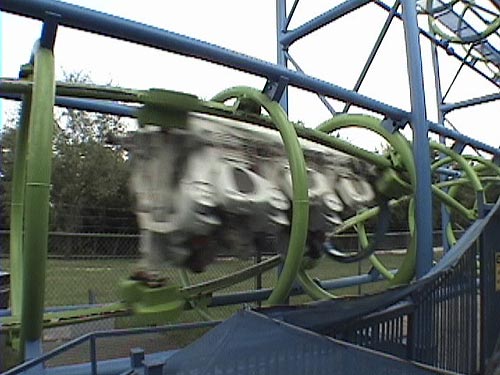 Here we go through some of the heartline barrel rolls....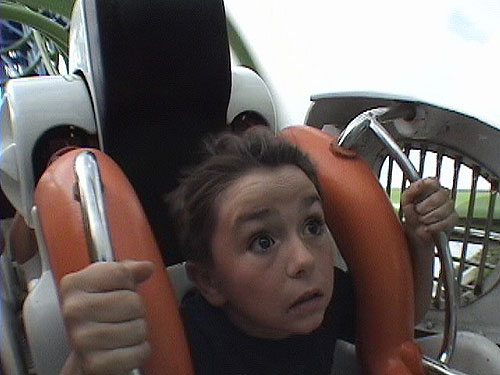 ...Dallas looks a little unsure....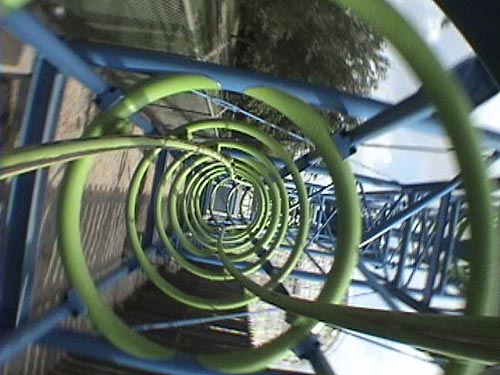 ...now finally the backwards part....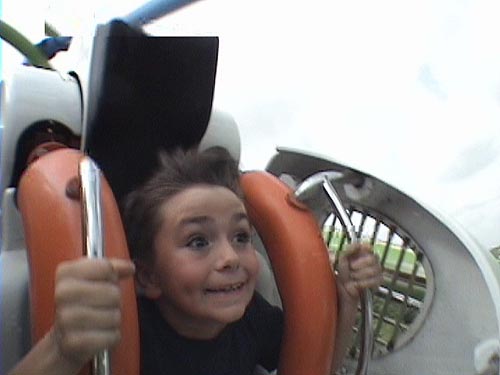 ....yeah, he loved it! =)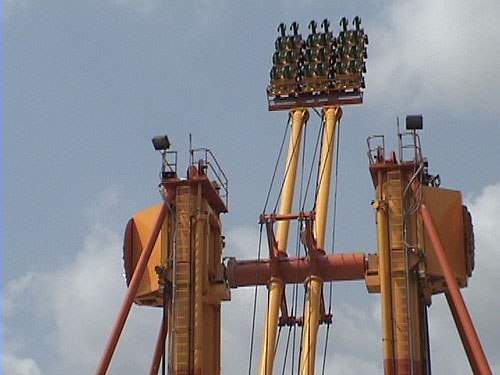 \
SWAT was testing when we we there, but we didn't get to ride. =(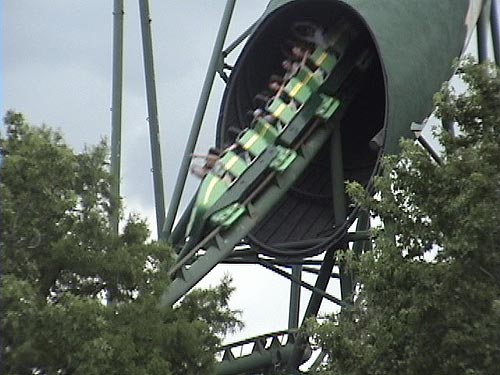 Yay! It's Viper! Schwartzkopf compact looping coasters are always a good thing!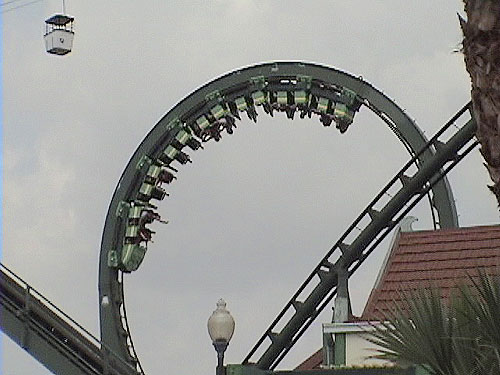 Here is another picture of a roller coaster...a good one, too!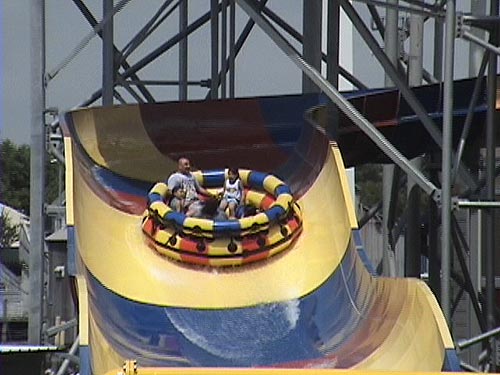 Now it was time for the parks new spinning rapids ride....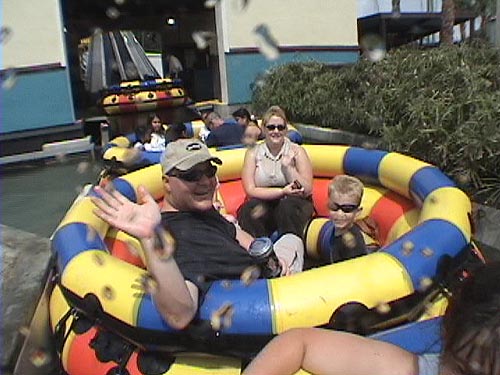 Gregg, Kristi and the kids are ready to spin (and you spin a LOT!)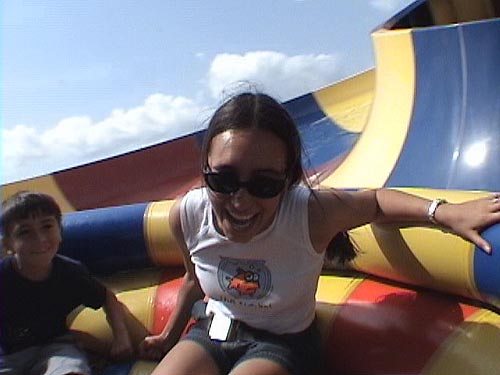 In case you have forgotten, Elissa doesn't do spinning rides very well! =)
Click HERE to see Page Two of "Six Flags Astroworld 2004 Photos"