Schlitterbahn Water Park
New Braunfels, TX
Official Website: www.schlitterbahn.com
Spring 2004 Texas Trip Photos!
Six Flags Astroworld Six Flags Fiesta Texas Schlitterbahn Six Flags Over Texas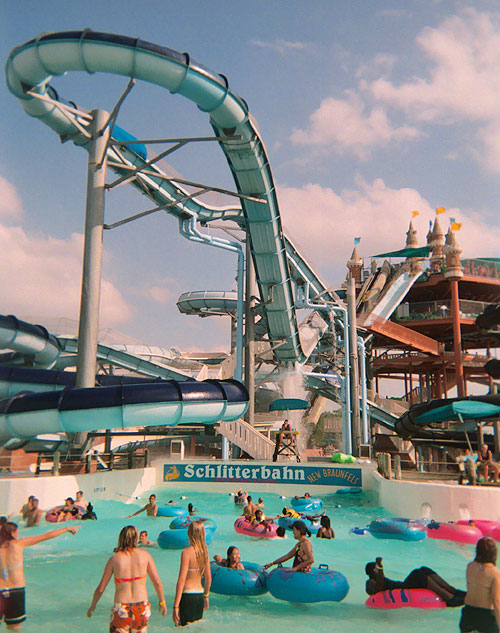 Our next stop was the famous Schlitterbahn water park which we've heard so much about on the Travel Channel.
We had a really good time, although the park was really different that how the Travel Channel made it out to be.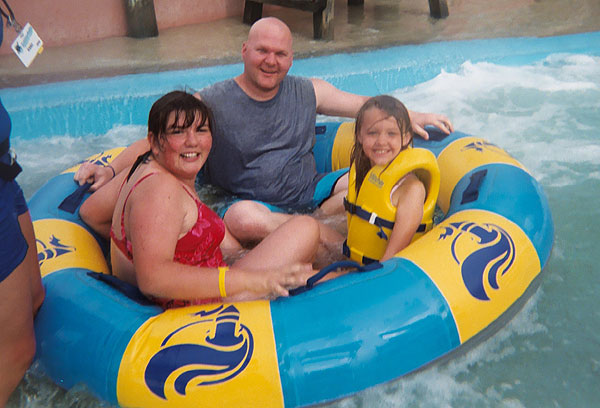 The Family Raft Ride was fun, but nothing really special or different than some others.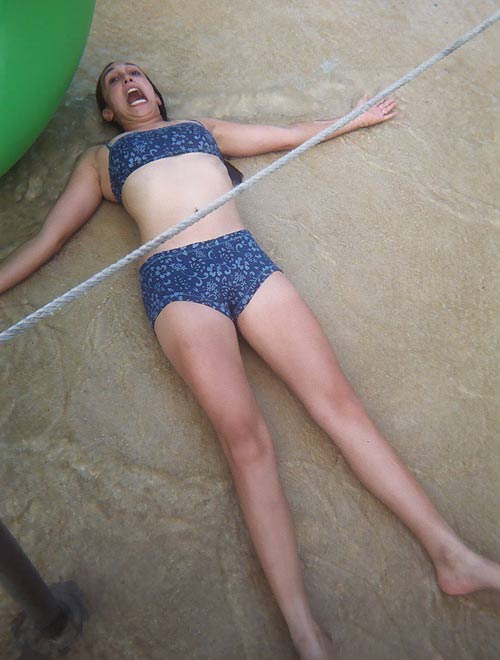 Elissa likes the flooded queue for Dragon Blaster!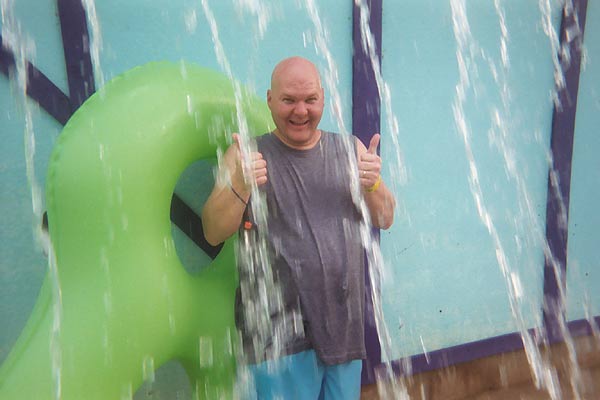 Gregg finally gets to experience the "Backside of Water!!!"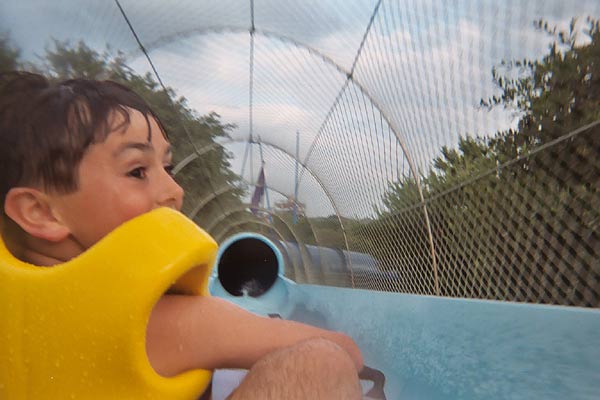 Here we are on Dragon Blaster! All the "Blaster" rides were fun, but I think we decided that going up wasn't nearly as much
fun as slides where you go downhill most of the time.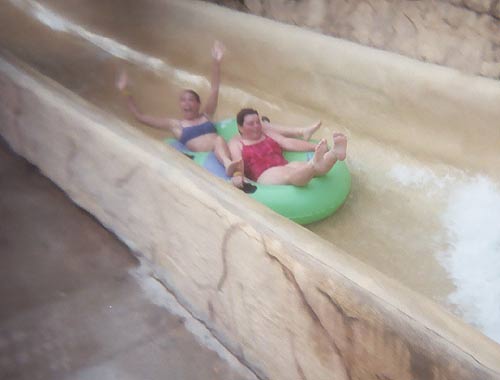 Little do they know...they are about to flip over in about 2 seconds! =)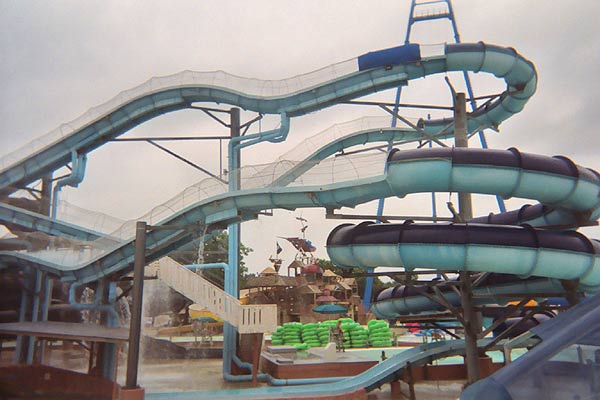 Here's another shot of Master Blaster, which was the best of the three blaster rides.
Make sure you get in line early!!!!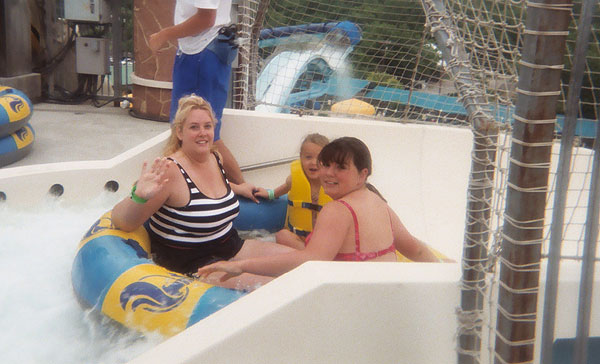 A few more rides on the family raft ride!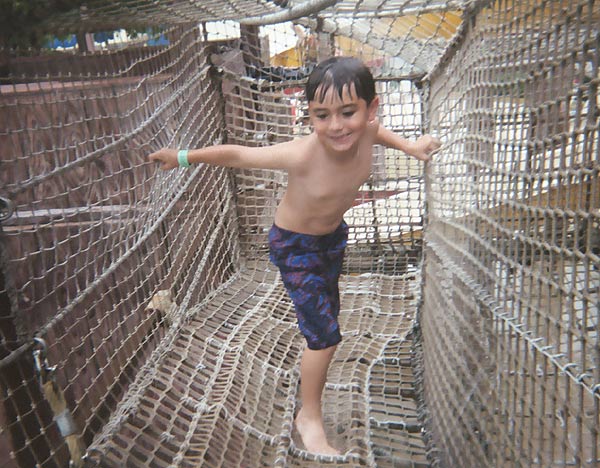 Dallas has a great time in the play area.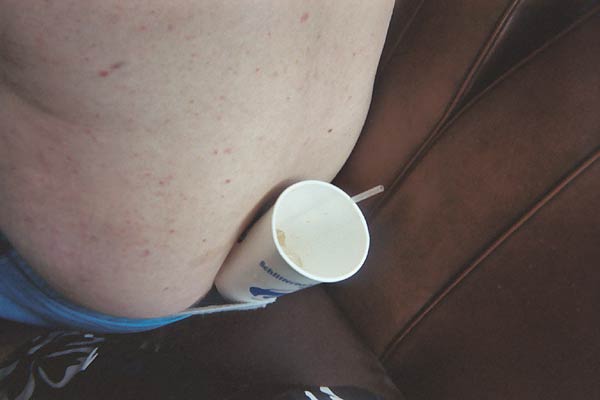 On the bus ride between the two parks, Robb needs to find someplace to put his drink....
...Fortunately, Gregg's super-crack doubles as a cup holder!
Click HERE to see Page Two of "Schlitterbahn Spring 2004 Photos"