Tokyo Disneyland
Urayasu, Japan
Official Website: http://www.tokyodisneyland.co.jp
Click HERE to read our Tokyo Disney Resort Trip Report.
Click HERE to see our Japan trip video segments.
Click on a park below to see our complete Japan 2004 Trip photo update:
Tokyo Disneyland Tokyo DisneySea Sega Joypolis Tobu Zoo Park Fuji-Q Highland Tokyo Summerland Toshimaen Yomiuriland
LaQua Nagashima Spaland Universal Studios Japan Expoland Hirakata Park Festival Gate Nara Dreamland
Parque Espana Sea Paradise Yokohama Cosmoworld Japan Update Home!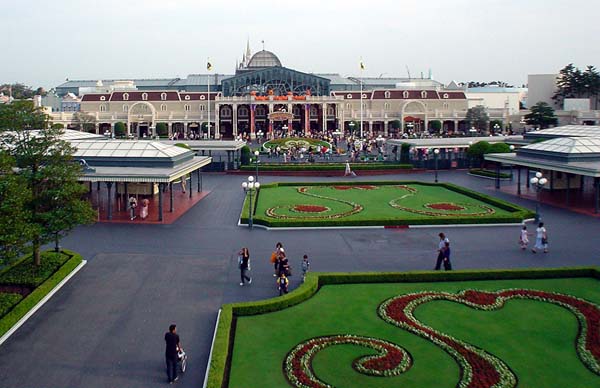 There are actually a million people here, but everyone in Japan has cool 'cloaking devices!'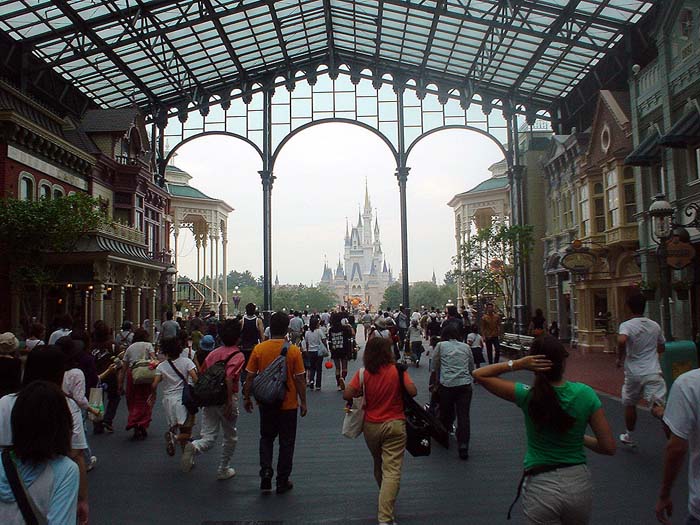 So many of the parks here have these 'covered main street' areas.
(Notice that you can still see the castle!) =)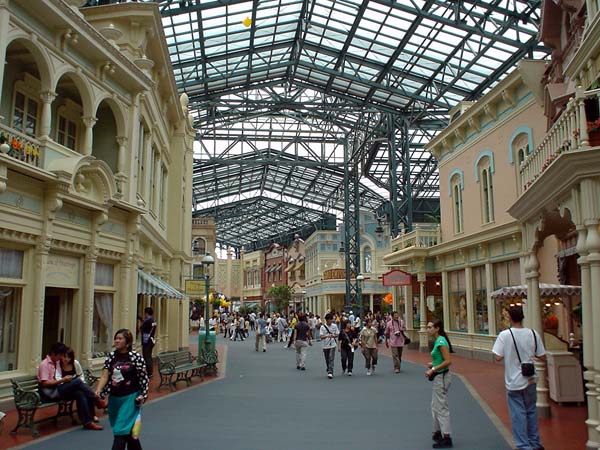 Here's another shot of the covered areas.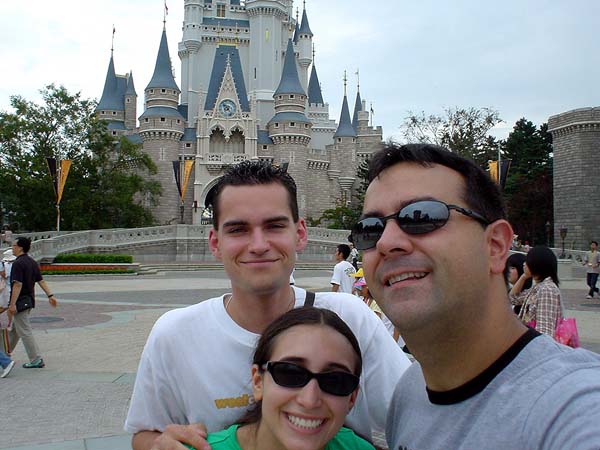 Robb: "No matter how hard I try, I can't block out the castle"
Elissa: "Just move your left butt cheek over about 6 more inches and that will do it!" =)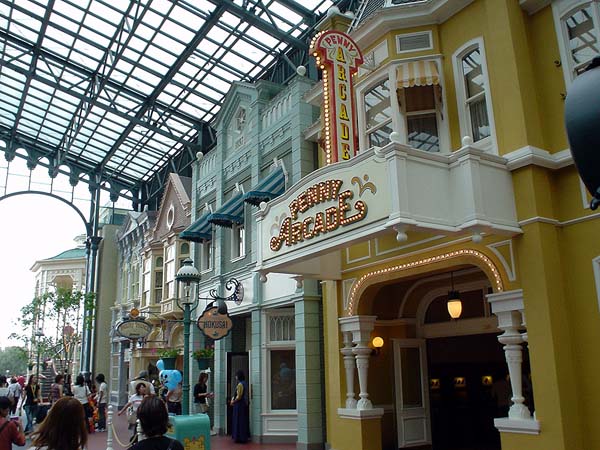 Shouldn't this be the "Yen Arcade?"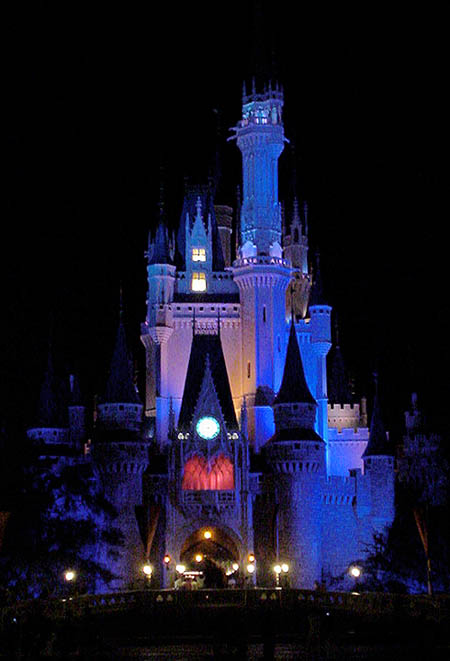 Ooooh....ahhhh...Castle all lit up at night!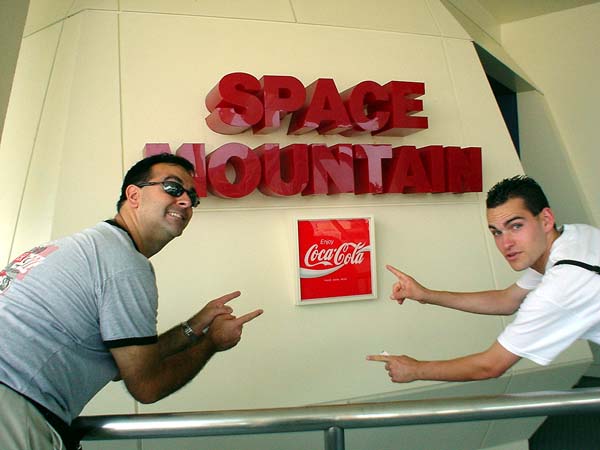 This is something you won't be able to do in California for a while! ;)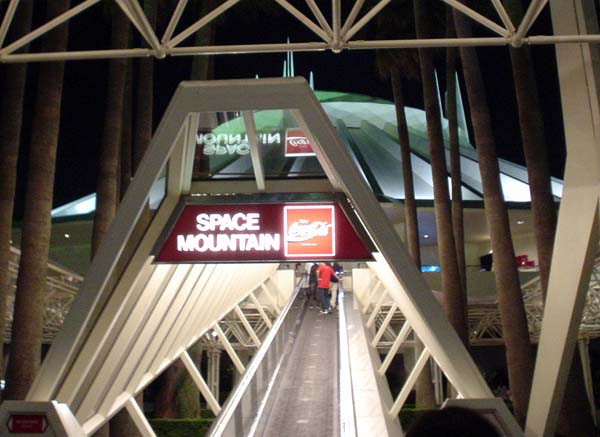 They still have the escalator leading up to the ride!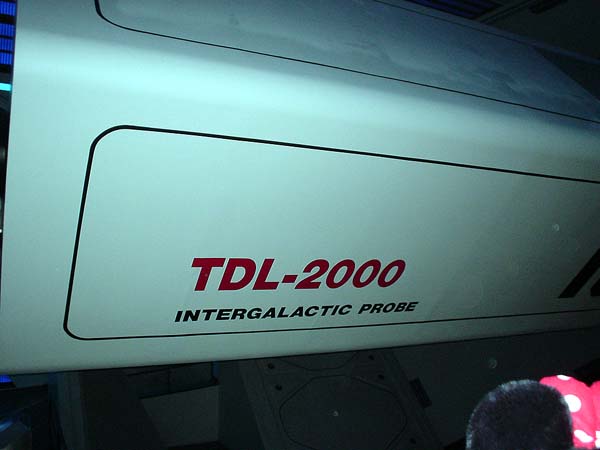 Kevin Yee should get this on his license plate! =)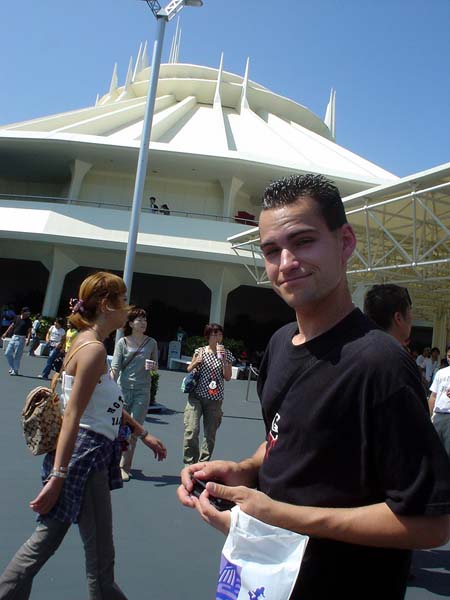 "I don't need chicks...I just need Space Mountain!"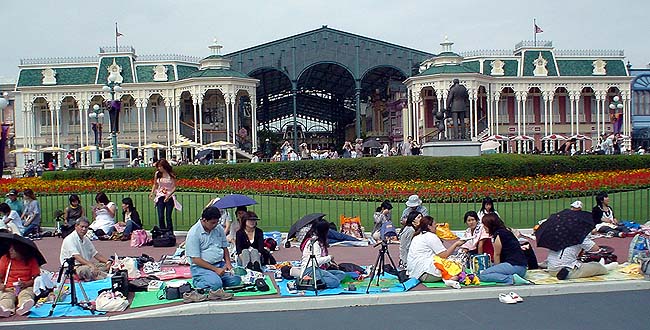 All the Japanese line the streets with their tri-pods waiting for the parade!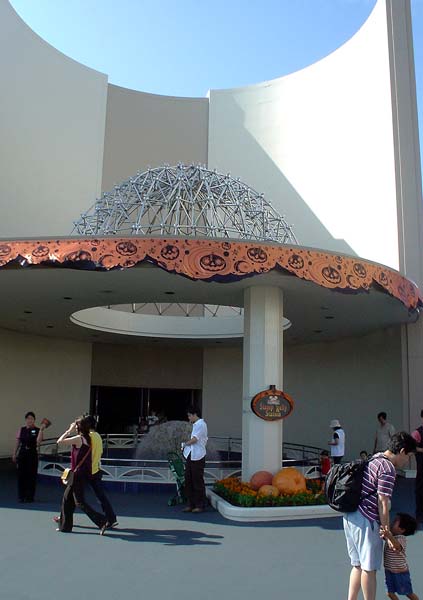 This used to be "Meet the World", now it's just "Meet the...um...guy that gives you Halloween sticker?!?"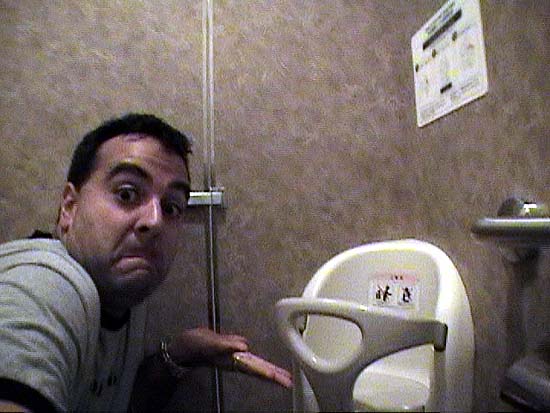 This was in one of the restrooms. I have no idea what to do with is, so I stayed the hell away from it!
Click HERE to see Page Three of "Tokyo Disneyland Photos"
Click HERE to read our Japan Trip Planning Guide
Click HERE to read our Japan Trip Reports