Tokyo Disneyland
Urayasu, Japan
Official Website: http://www.tokyodisneyland.co.jp
Click HERE to read our Tokyo Disney Resort Trip Report.
Click HERE to see our Japan trip video segments.
Click on a park below to see our complete Japan 2004 Trip photo update:
Tokyo Disneyland Tokyo DisneySea Sega Joypolis Tobu Zoo Park Fuji-Q Highland Tokyo Summerland Toshimaen Yomiuriland
LaQua Nagashima Spaland Universal Studios Japan Expoland Hirakata Park Festival Gate Nara Dreamland
Parque Espana Sea Paradise Yokohama Cosmoworld Japan Update Home!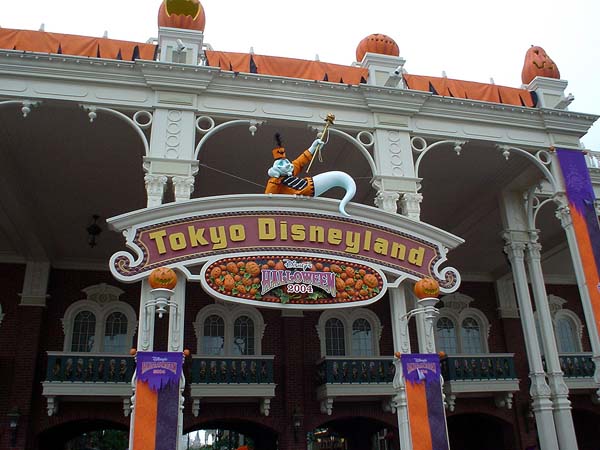 We finally made it! After many hours of traveling we're at the gates of Disney!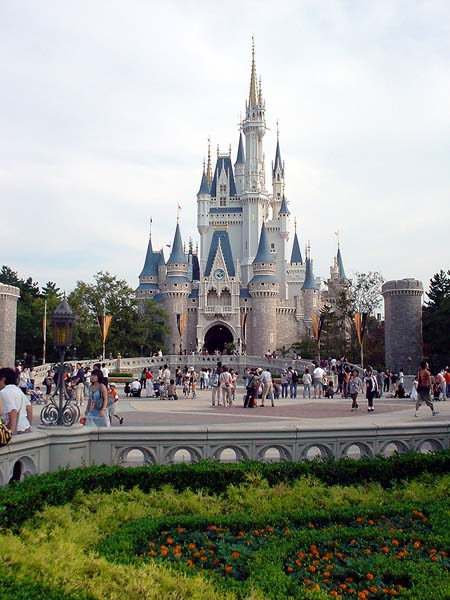 Ahh, you can see this castle!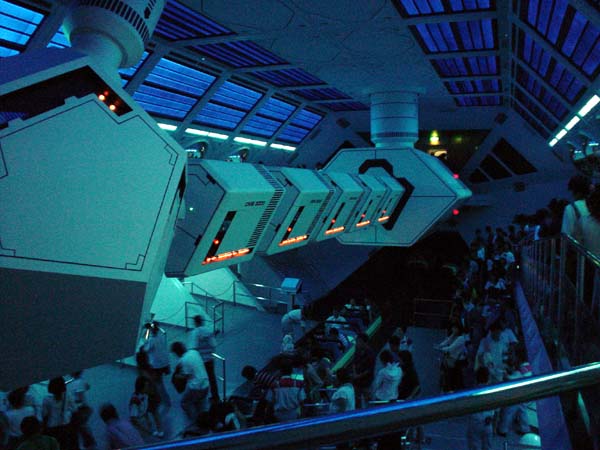 Does this look familiar to any California Disney fans? =)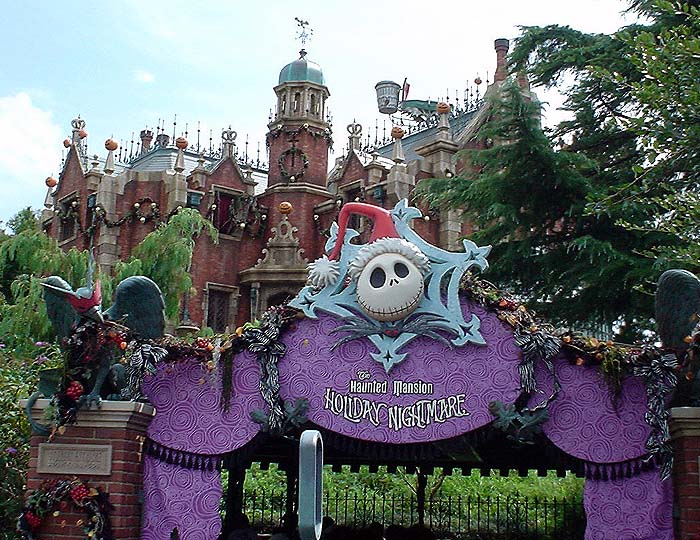 2004 was the first year of "Haunted Mansion Holiday Nightmare" at Tokyo Disneyland.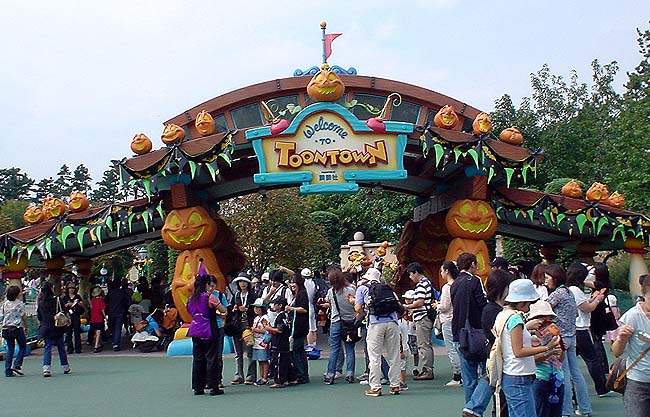 The entire park got tons of Halloween decorations!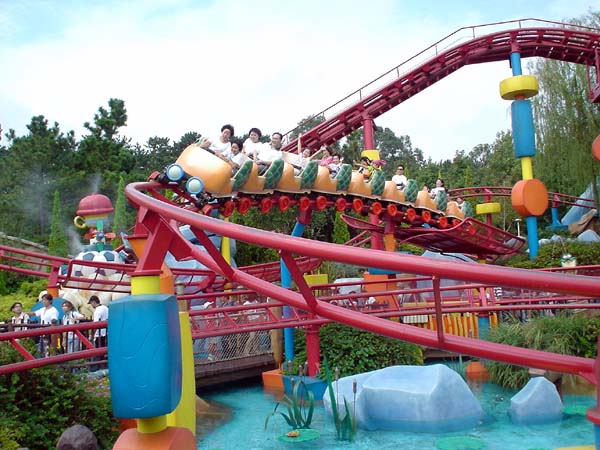 Tokyo Disneyland is like the 'greatest hits' of all the Magic Kingdoms with rides like Gadgets Go Coaster
which is only found at one other park.

From this shot, it's hard to tell if we're at Disneyland in Japan or in California.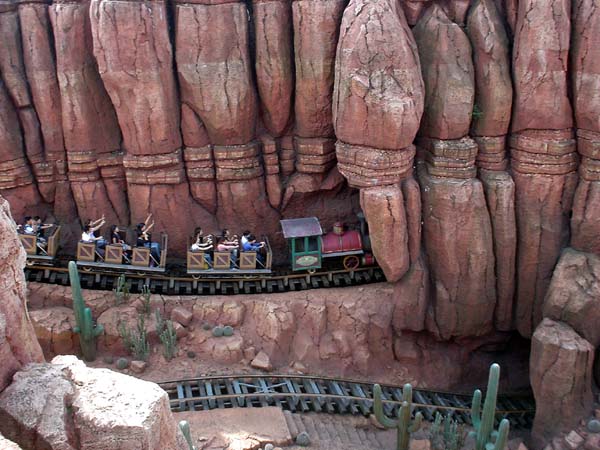 Big Thunder Mountain was awesome! Kind of a cross between the Florida and the Paris version.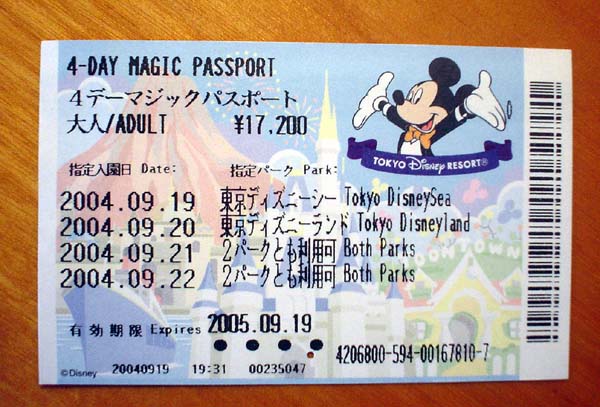 At Tokyo Disney, even when you have a 4-day park hopper, you can only park hop after you've completed Day Two.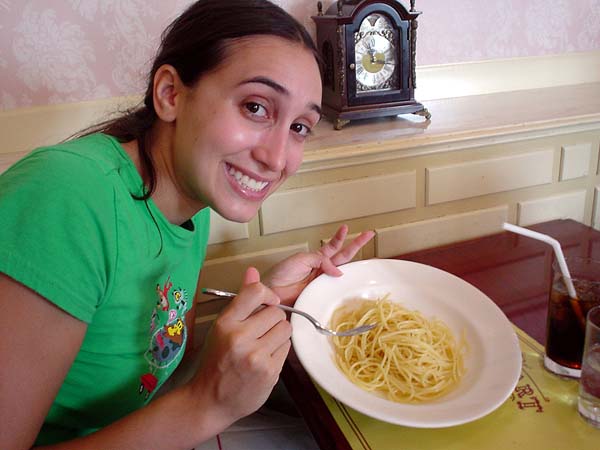 Yes, even Elissa found some nice plain pasta to eat in Japan! =)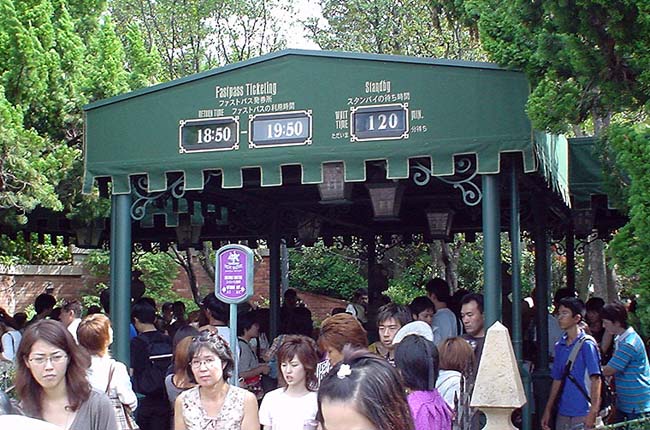 |
120 minutes for Haunted Mansion?!?! No thank you! Glad we have our FastPasses! =)
Click HERE to see Page Two of "Tokyo Disneyland Photos"

Click HERE to read our Japan Trip Planning Guide
Click HERE to read our Japan Trip Reports