Tokyo Summerland
Tokyo, Japan
Official Website: http://www.summerland.co.jp/
Click HERE to read our Tokyo Summerland Trip Report.
Click HERE to see our Japan trip video segments.
Click on a park below to see our complete photo update:
Tokyo Disneyland Tokyo DisneySea Sega Joypolis Tobu Zoo Park Fuji-Q Highland Tokyo Summerland Toshimaen Yomiuriland
LaQua Nagashima Spaland Universal Studios Japan Expoland Hirakata Park Festival Gate Nara Dreamland
Parque Espana Sea Paradise Yokohama Cosmoworld Japan Update Home!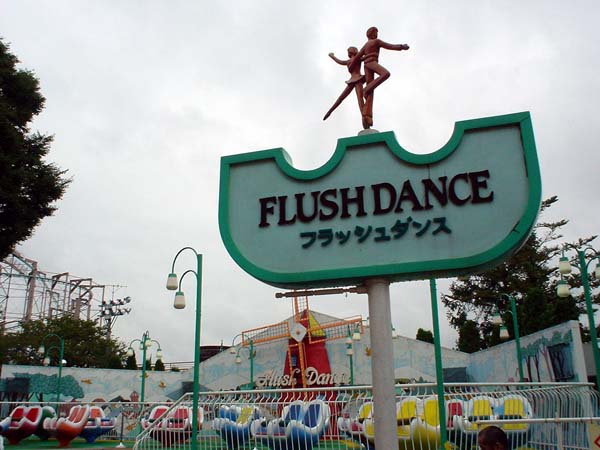 "Flushdace....Flushdance?!?!?" Um....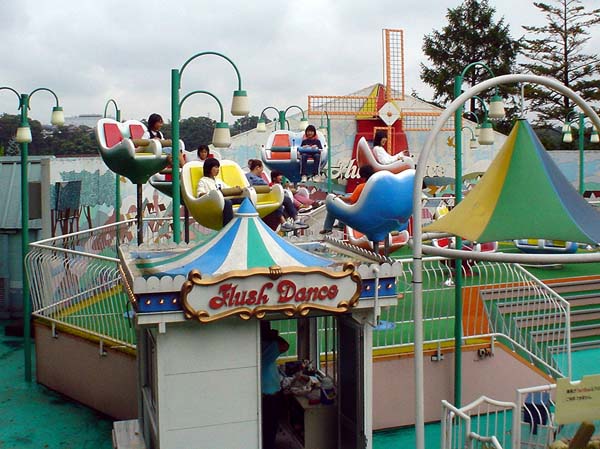 We were baffled, we didn't know if it was a bad translation, or if they really DID mean "Flush Dance!"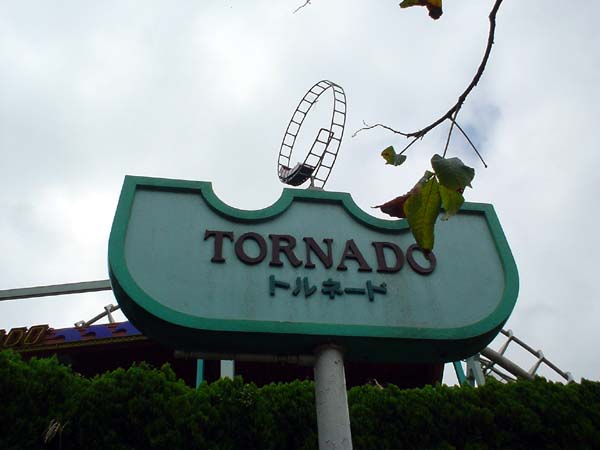 Ahh, Tornado, one of the only Vekoma coasters on the trip!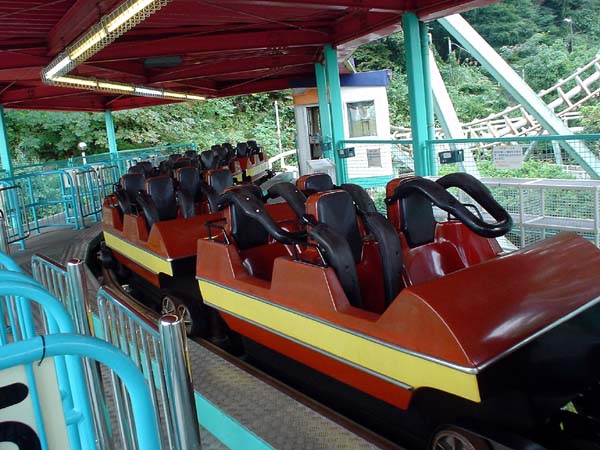 Before we leave Japan we gotta get ourselves one of those cloaking devices!!!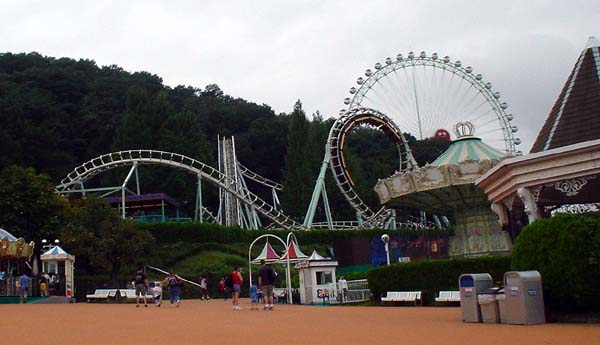 This ride is almost exactly like the Whirlwind at Knoebel's, except for a vertical loop in place of one corkscrews. It certainly was unique!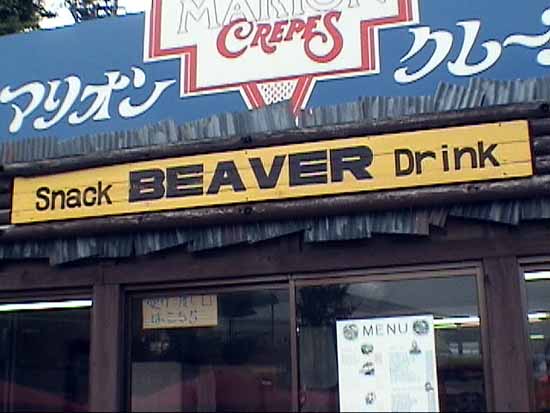 The caption I really want to write would get me slapped by Elissa! "Beaver snack".... LOL!!!!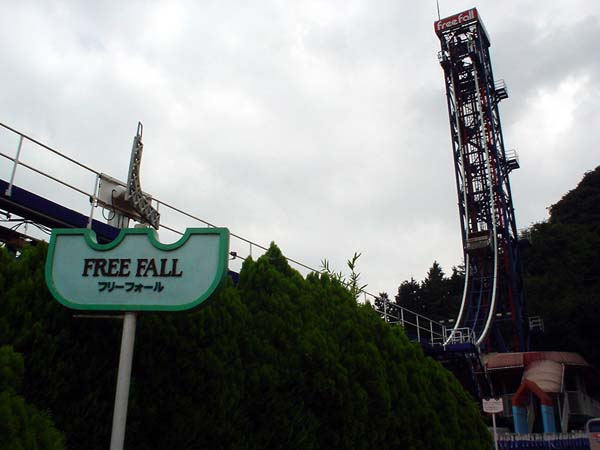 This one's for you Joey! =)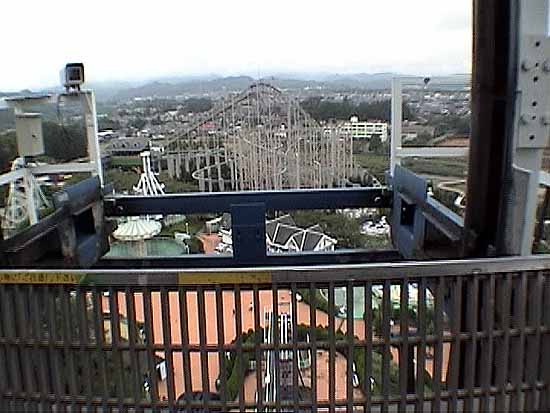 Here is the view of the park from the Freefall.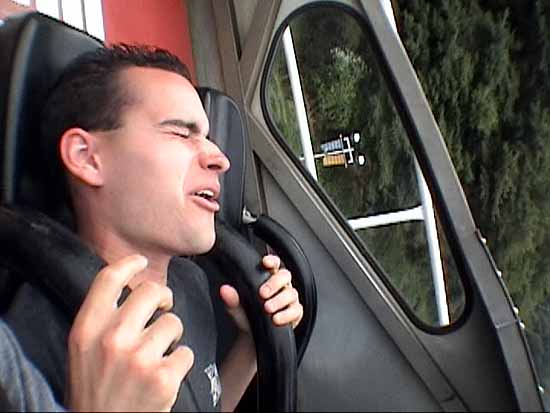 Oooh..that's not a look of "comfort" is it?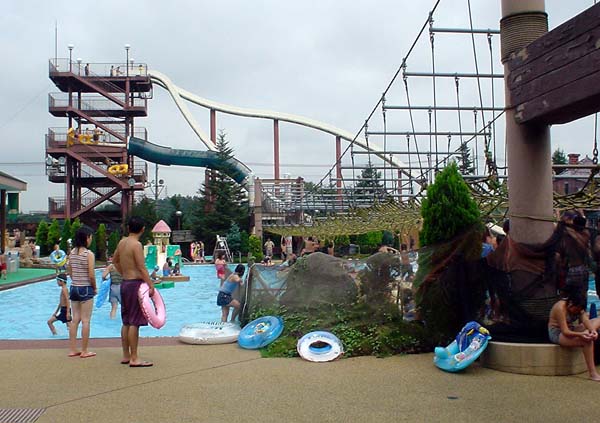 Back over to the water park, we see the outdoor section with some slides and pools.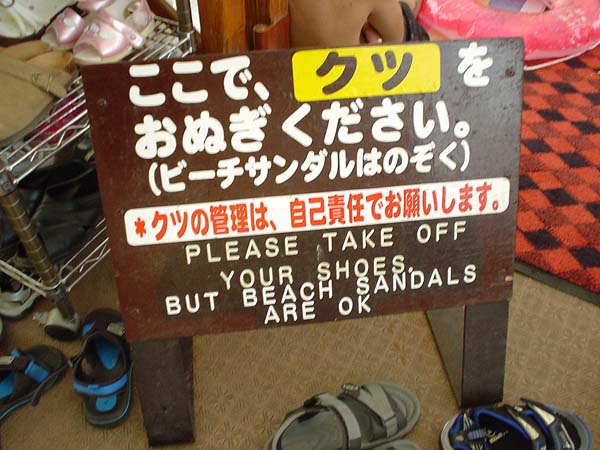 Like traditional Japanese, they all take off their shoes before entering the water park.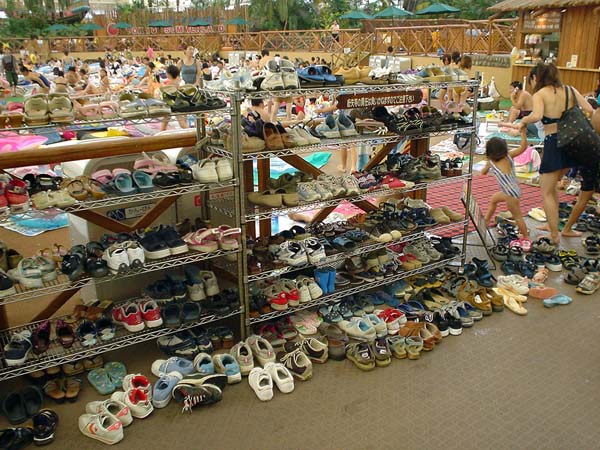 And there sure are a LOT of them!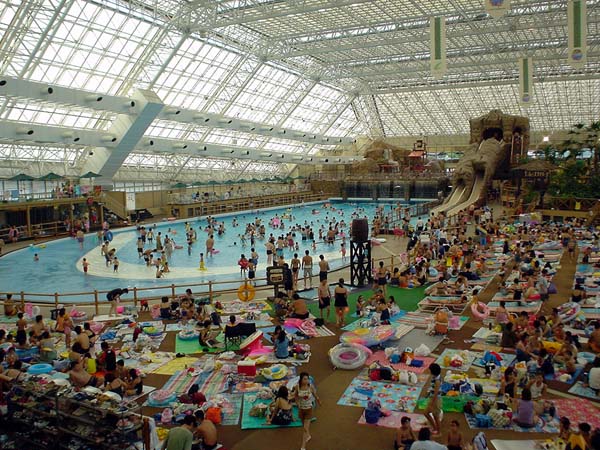 Apparently, the cloaking devices aren't waterproof! Check out how awesome this place looks!
Click HERE to see Page Three of "Tokyo Summerland" photos
Click HERE to read our Japan Trip Planning Guide
Click HERE to read our Japan Trip Reports