Tokyo Summerland
Tokyo, Japan
Official Website: http://www.summerland.co.jp/
Click HERE to read our Tokyo Summerland Trip Report.
Click HERE to see our Japan trip video segments.
Click on a park below to see our complete photo update:
Tokyo Disneyland Tokyo DisneySea Sega Joypolis Tobu Zoo Park Fuji-Q Highland Tokyo Summerland Toshimaen Yomiuriland
LaQua Nagashima Spaland Universal Studios Japan Expoland Hirakata Park Festival Gate Nara Dreamland
Parque Espana Sea Paradise Yokohama Cosmoworld Japan Update Home!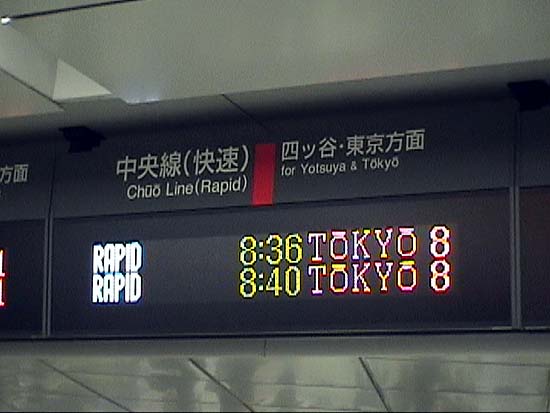 If you're looking to get to Tokyo Summerland from Shinjuku, this is the train you want!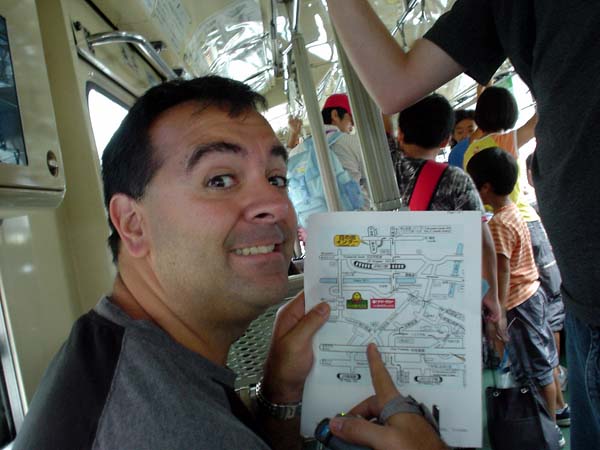 "Yes, Robb...thank you...we know we're going to Summerland...you can put the book away now..."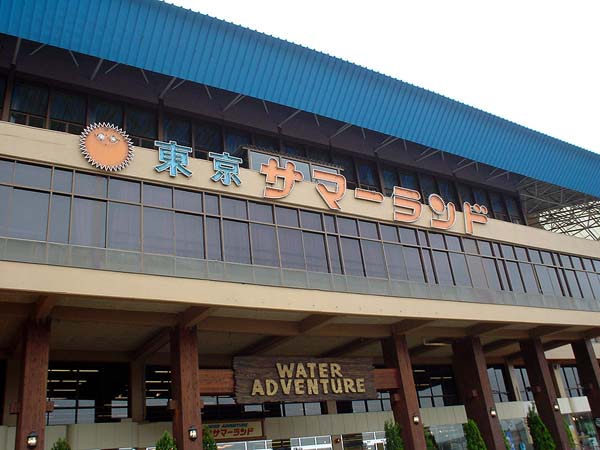 Tokyo Summerland turns out to be mostly an indoor water park with some rides outside.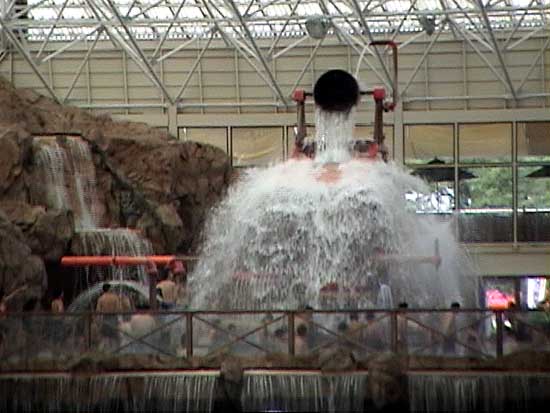 The waterpark looked awesome! They even have an indoor bucket!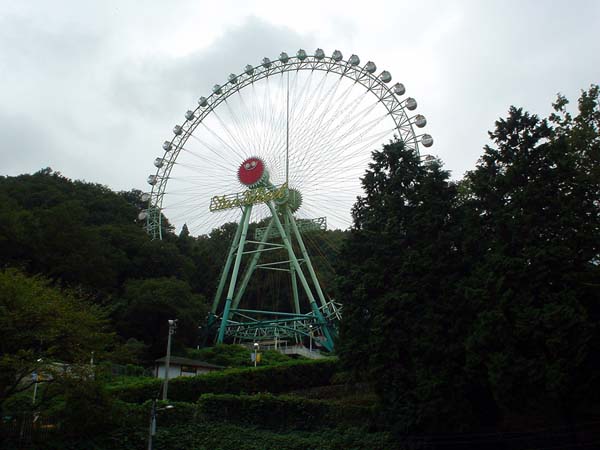 Just about every park in Japan has a big Ferris Wheel.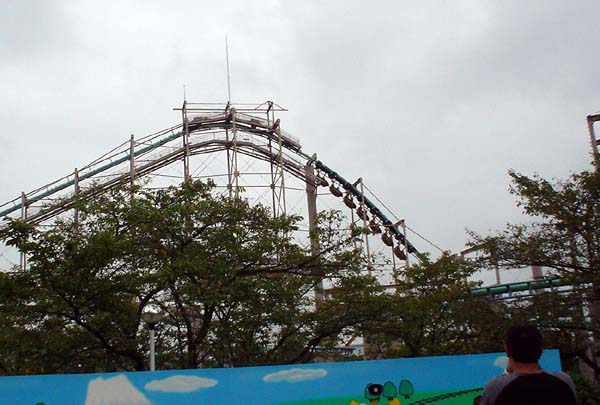 Hayabusa is the park's Arrow Suspened coaster, and it had a GREAT first drop!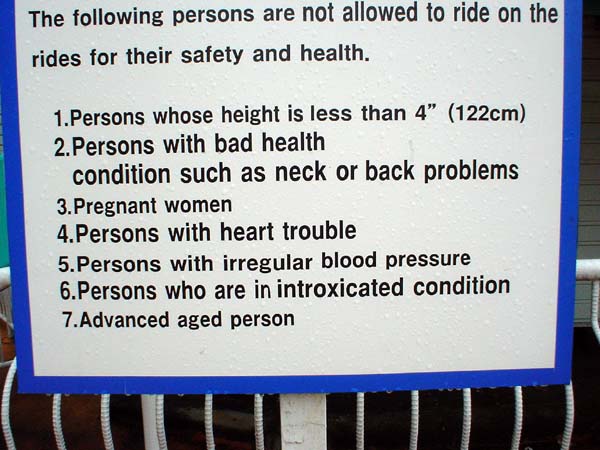 You cannot ride if you are under 4 INCHES?!?!
"Advanced aged?" Wait a second....I CAN ride...right?!?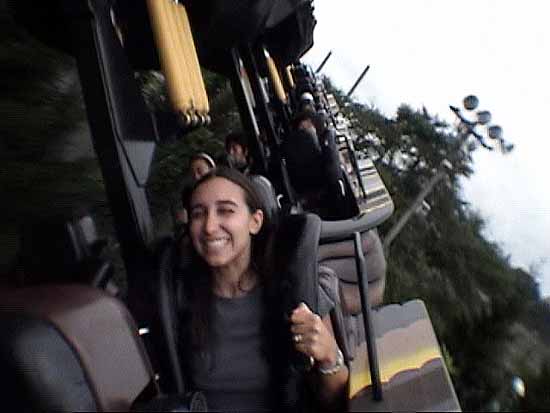 A big grin means it's a good ride.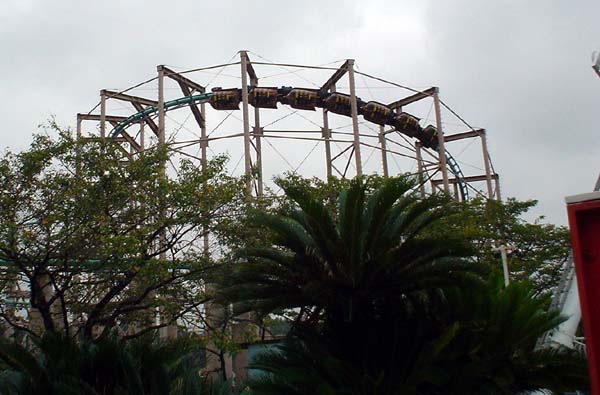 It was one of the smoother Arrow coasters.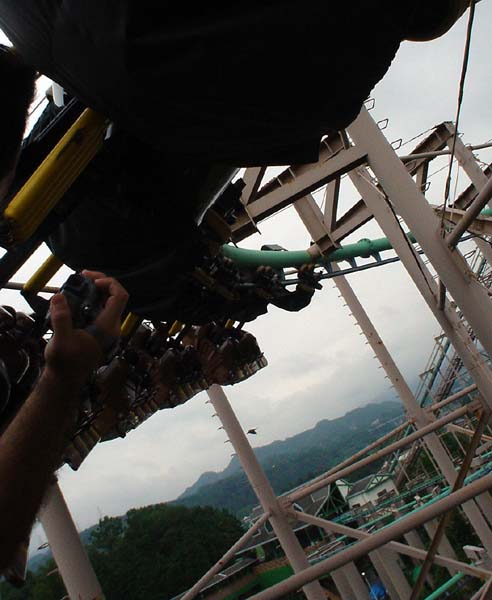 After the first drop, the rest was kind of tame, but it was still fun.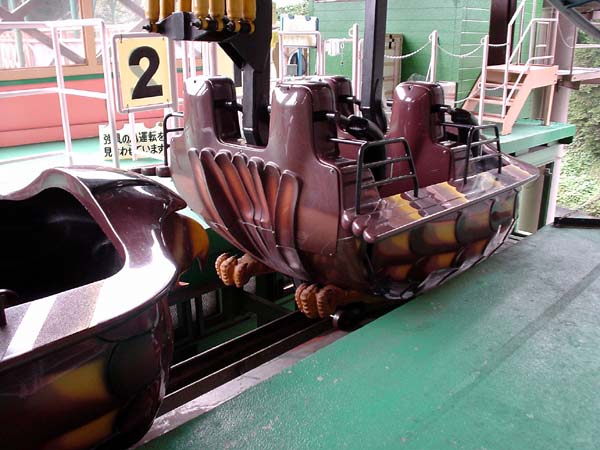 The trains were nicely themed.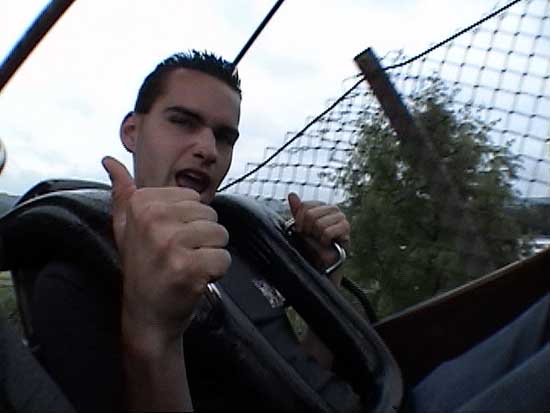 Thumbs up from Dan.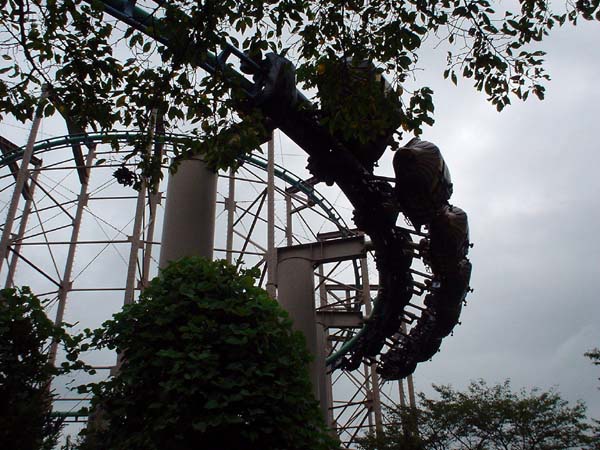 All the parks were nicely landscaped. (Except Fuji-Q!)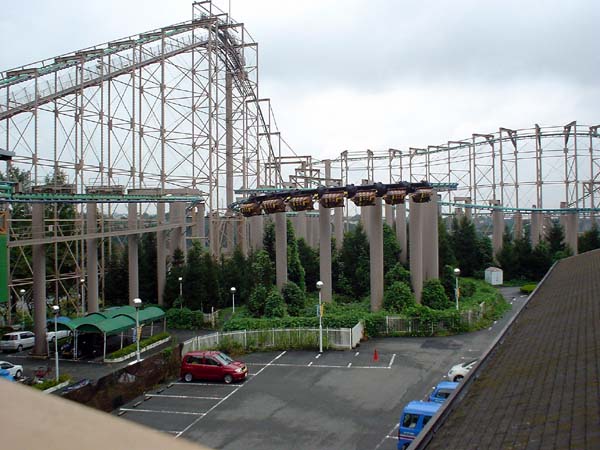 Another shot of the coaster where you can get a good idea for the layout.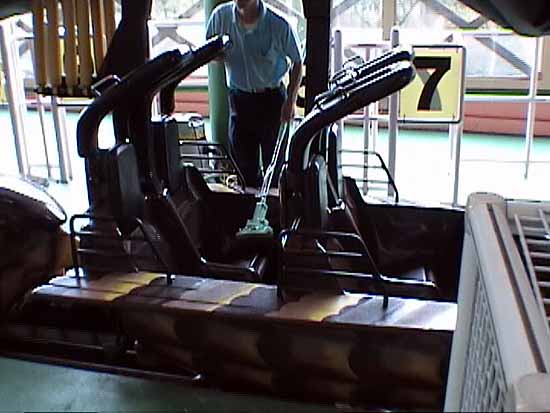 We saw this at most of the parks...they actually squeegee each car after someone gets out!
Click HERE to see Page Two of "Tokyo Summerland" photos
Click HERE to read our Japan Trip Planning Guide
Click HERE to read our Japan Trip Reports