Hirakata Park
Hirakata, Japan
Official Website: http://www.hirakatapark.co.jp/
Click HERE to read our Hirakata Park Trip Report.
Click HERE to see our Japan trip video segments.
Click on a park below to see our complete photo update:
Tokyo Disneyland Tokyo DisneySea Sega Joypolis Tobu Zoo Park Fuji-Q Highland Tokyo Summerland Toshimaen Yomiuriland
LaQua Nagashima Spaland Universal Studios Japan Expoland Hirakata Park Festival Gate Nara Dreamland
Parque Espana Sea Paradise Yokohama Cosmoworld Japan Update Home!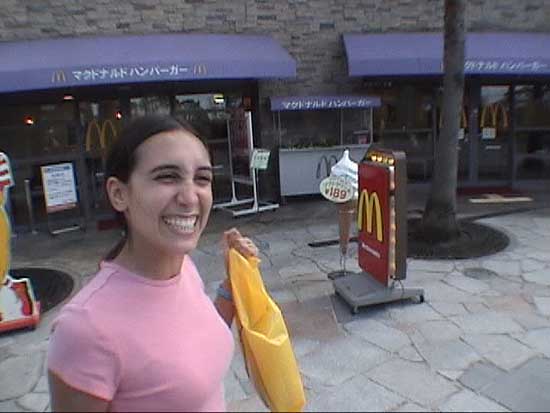 Best park of the trip! =)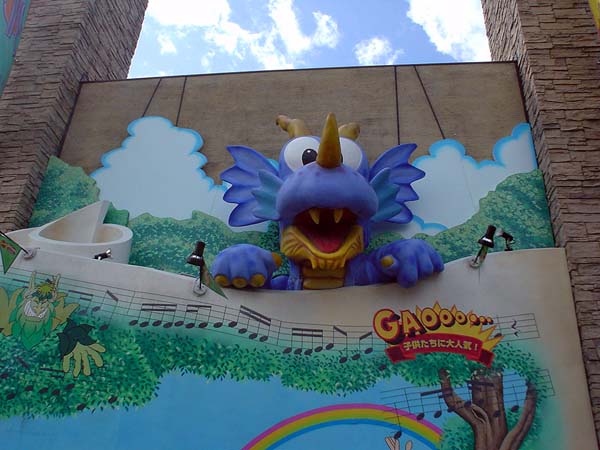 They had some cute funky characters throughout the park!

Hmm...there was something odd about the Crazy Mouse, but we couldn't quite place it....

...Elissa is a little concerned....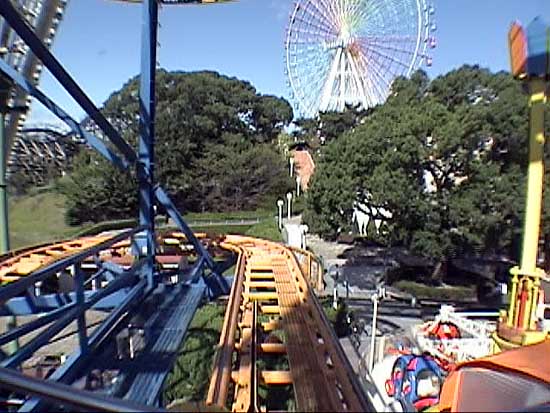 ...but wait a minute....this Crazy Mouse doesn't spin! WTF??!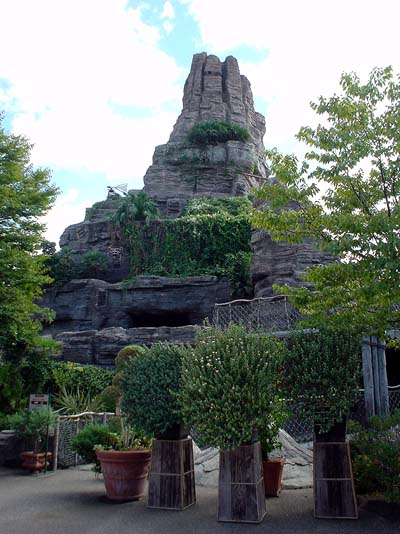 Their volcano play area even erupts!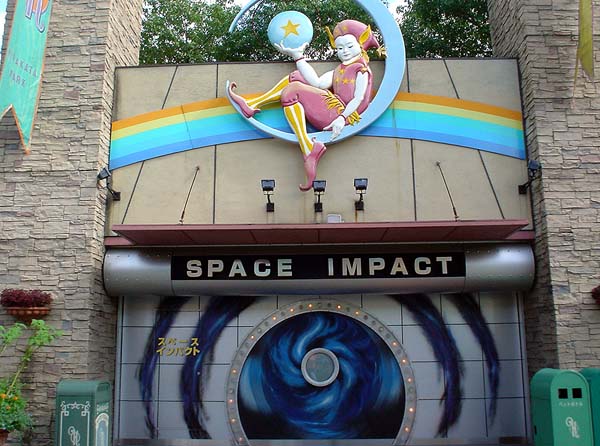 "Welcome to SPAAAACE IMPACTTTTT!!!!"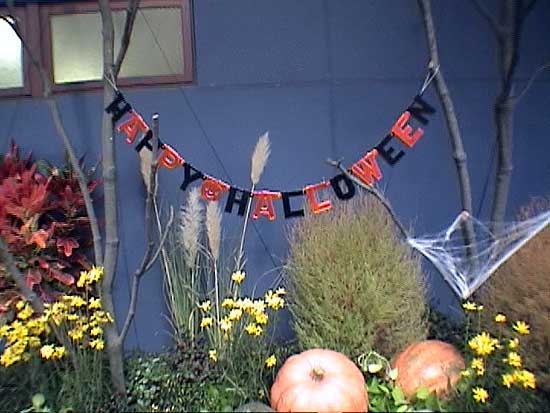 Their Halloween budget wasn't quite on par with Tokyo Disney! =)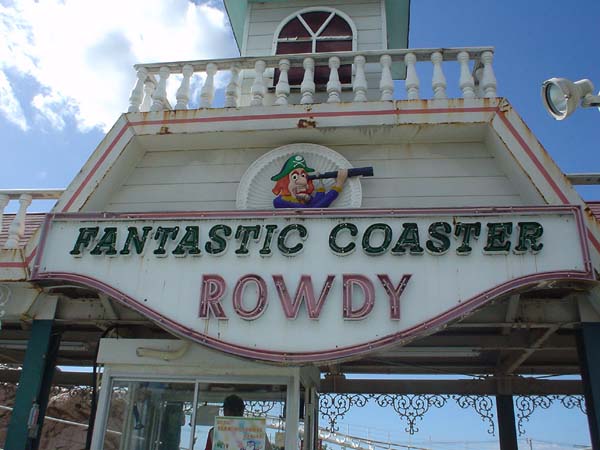 Now that's a pretty interesting name!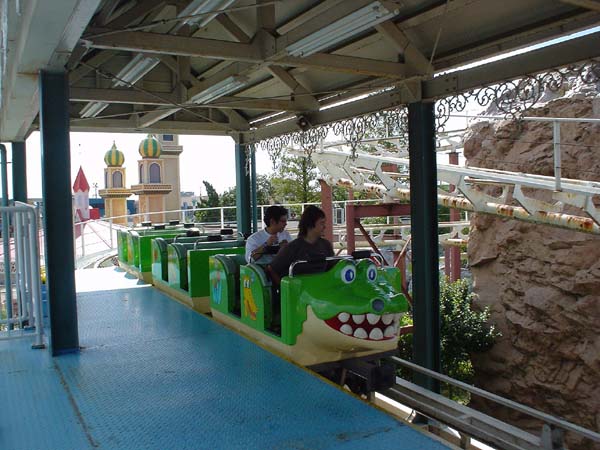 Nice adorable trains.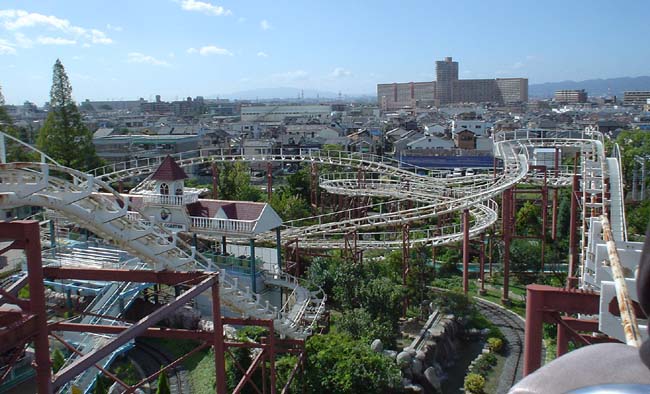 It's basically a 'full sized' kiddie coaster.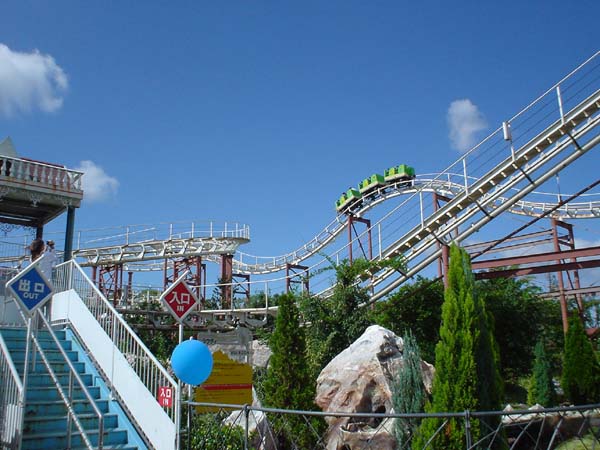 Ok, we know it's a coaster...it wasn't "fantastic"...but where's the "rowdy?!?"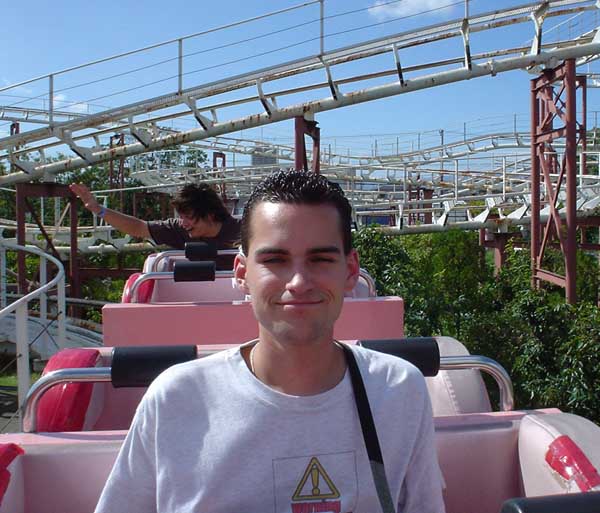 Dan loves all kiddie coasters.
Click HERE to see Page Three of "Hirakata" Photos
Click HERE to read our Japan Trip Planning Guide
Click HERE to read our Japan Trip Reports