Robb & Elissa Alvey's Wedding Photos & Video!
November 22nd, 2003
Walt Disney World Wedding Pavilion and Boardwalk Resort
Pre-Wedding & Illuminations Party Photos Ceremony Reception Magic Kingdom Portraits
EPCOT Disney/MGM Studios Best Onride Photo! Magic Kingdom Animal Kingdom
Universal Orlando Old Town IAAPA Surfing Class XMAS Cruise Wedding Update Home
Click HERE to download Robb & Elissa's Wedding Video

IAAPA 2003 Photos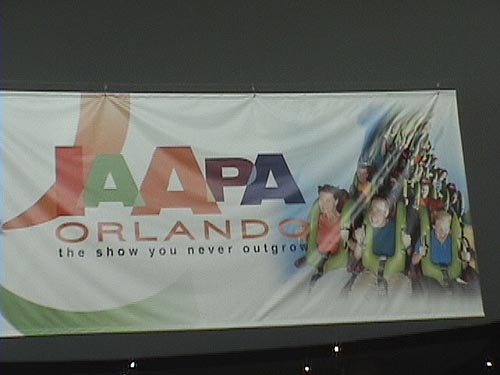 It's time for yet another IAAPA in Orlando!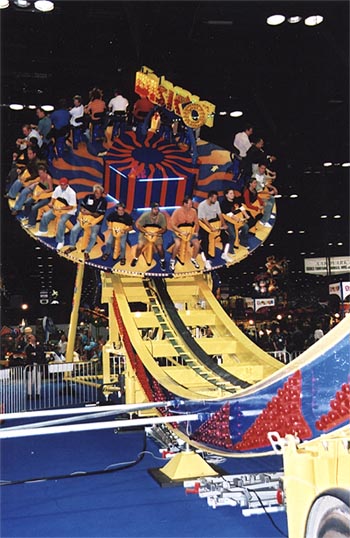 The hit of the show was certainly Zamperla's Disk-O.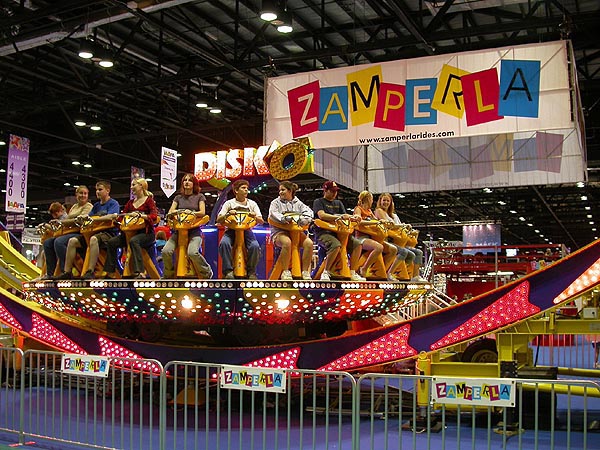 Although this weird spinning ride sure could use Hypersonic's "Ass cusions"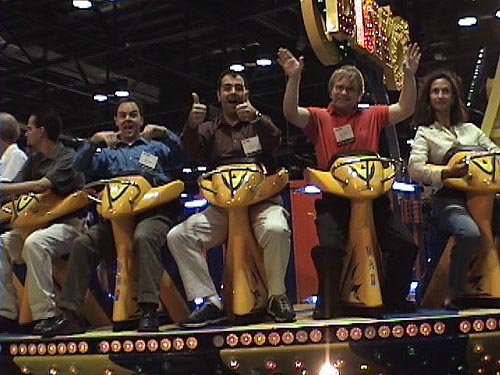 But we all give it thumbs up and hope some parks buy some soon!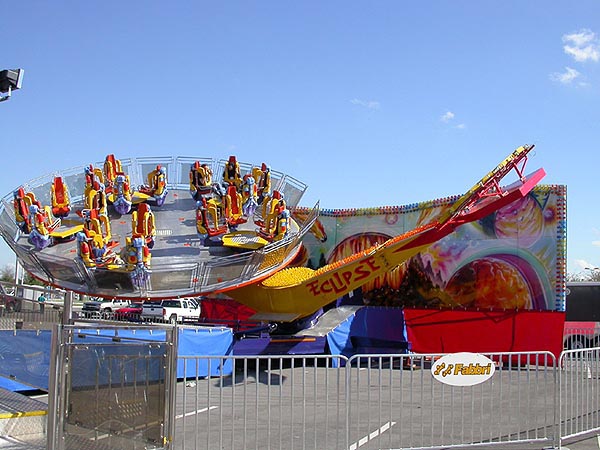 On the other hand, this spine adjuster made us all have to schedule chiropractor appointments!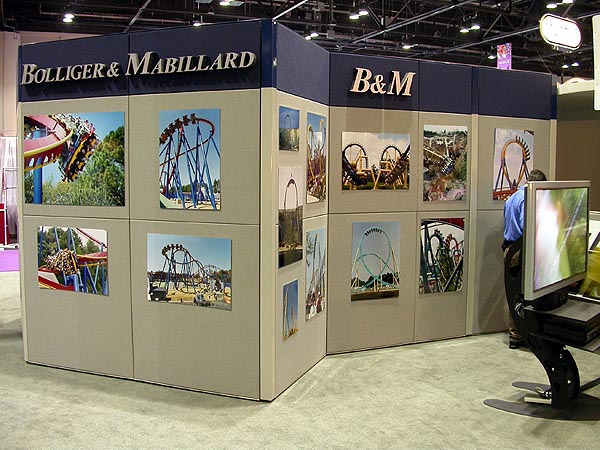 B&M was there with nice photos of their coasters.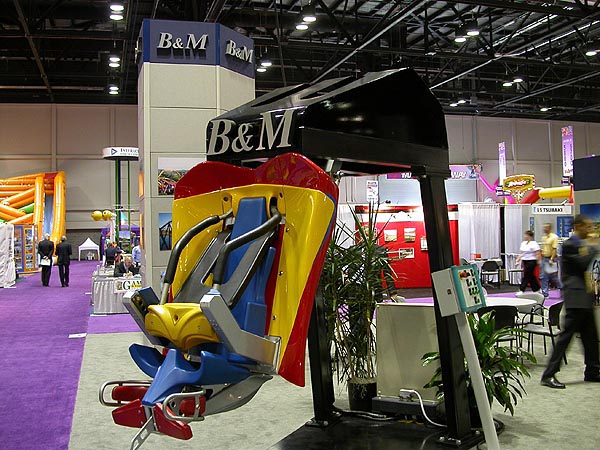 And a Superman seat for all the enthusiasts to test if they fit!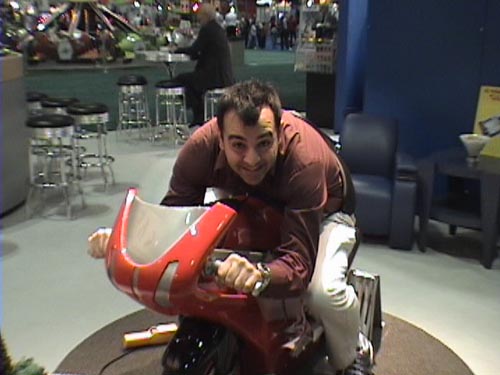 As if motorcycles weren't dangerous enough...this one is made by Vekoma!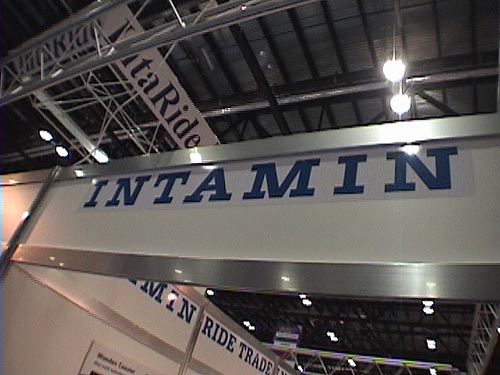 And of course we had to stop by and say hello to Intamin!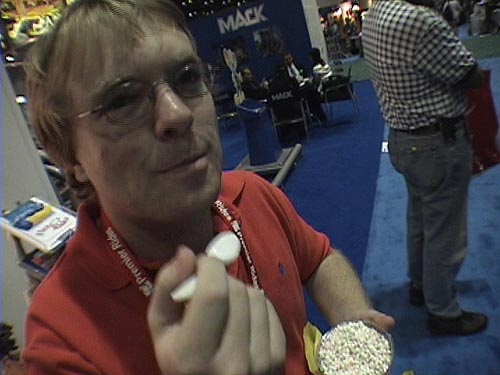 Joey goes for the free stuff!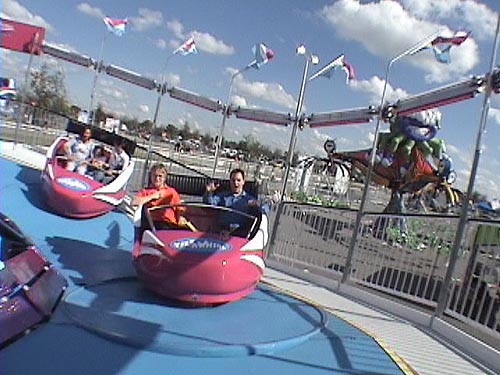 And we try out the new style of "Tilt-A-Whirl!"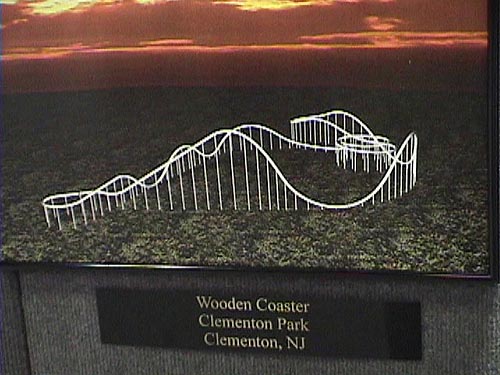 S&S had some new coaster designs on display.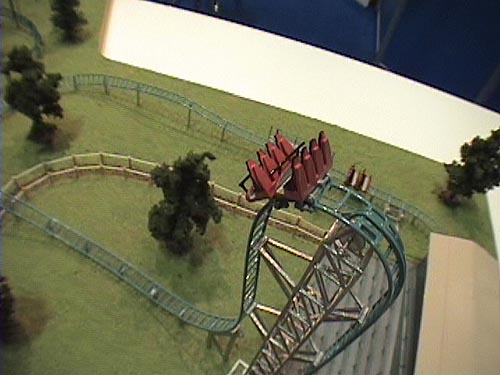 Joey can ride this one while the rest of us ride the one in Europe!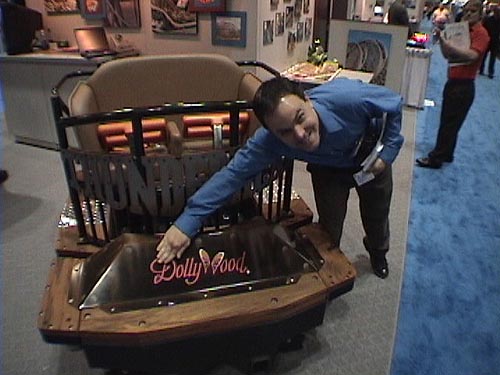 Isn't it a sin for Max to look at Dolly Parton?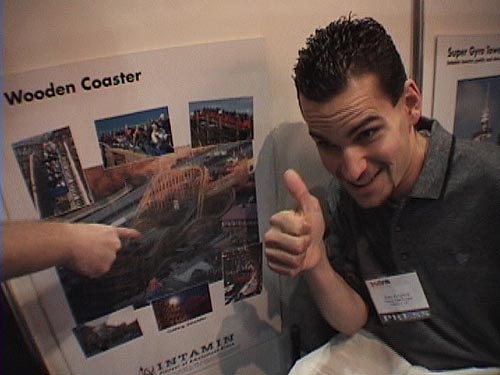 Dan hopes that he'll be riding this Intamin beauty later this year!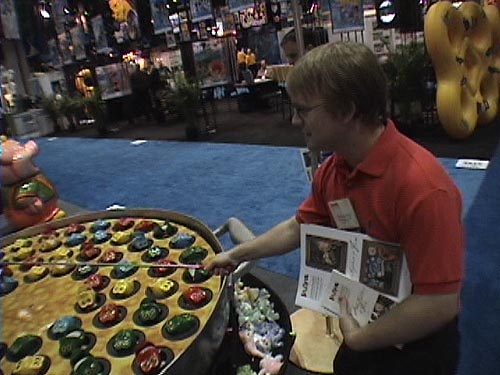 Again...Joey and the free stuff!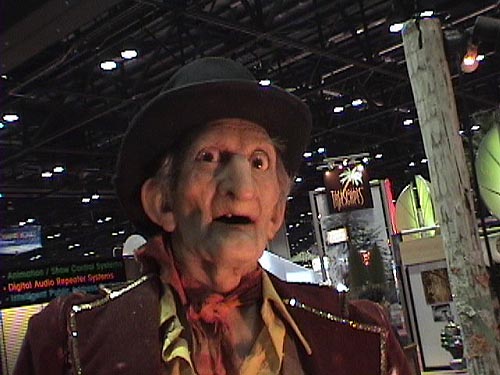 This is hands down, the creepiest "animatronic" we've ever seen!
Click HERE for Typhoon Lagoon Surfing Class Photos!