Robb & Elissa Alvey's Wedding Photos & Video!
November 22nd, 2003
Walt Disney World Wedding Pavilion and Boardwalk Resort
Pre-Wedding & Illuminations Party Photos Ceremony Reception Magic Kingdom Portraits
EPCOT Disney/MGM Studios Best Onride Photo! Magic Kingdom Animal Kingdom
Universal Orlando Old Town IAAPA Surfing Class XMAS Cruise Wedding Update Home
Click HERE to download Robb & Elissa's Wedding Video

XMAS Cruise Photos!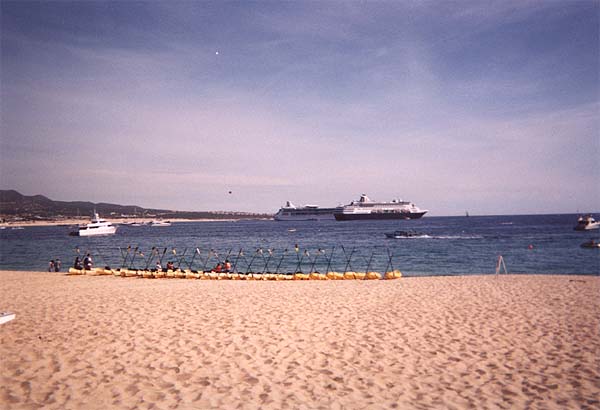 About a month after the wedding we went on a cruise to Mexico.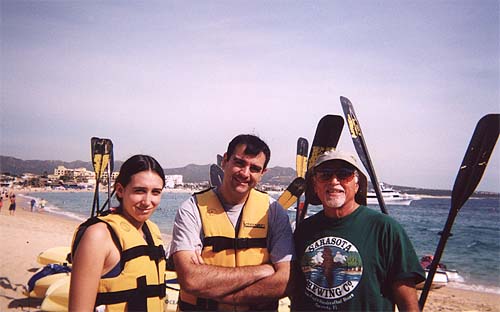 Elissa isn't too sure about this "Sea Kayaking Excursion"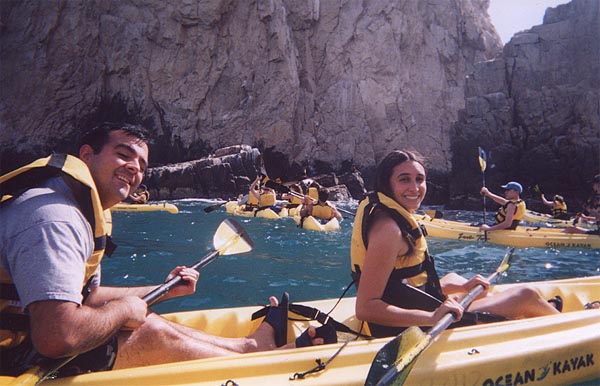 But we paddle out into the Sea of Cortez anyway.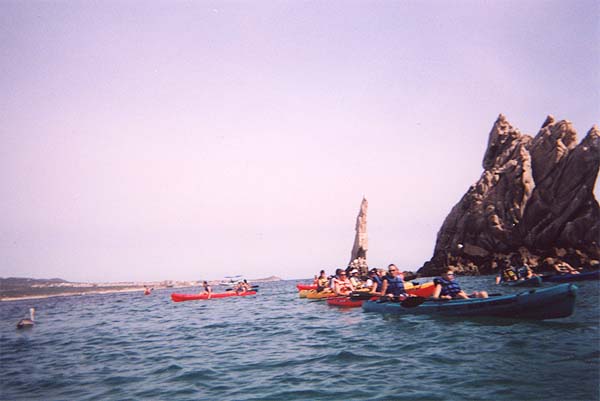 The water was clear and at least it was very warm!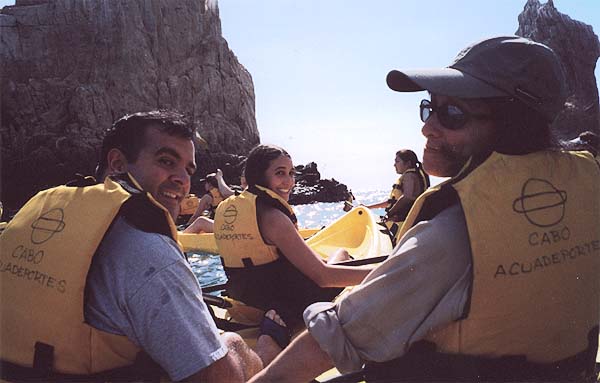 We had some 'experienced nature people' (aka, Elissa's parents) with us to help!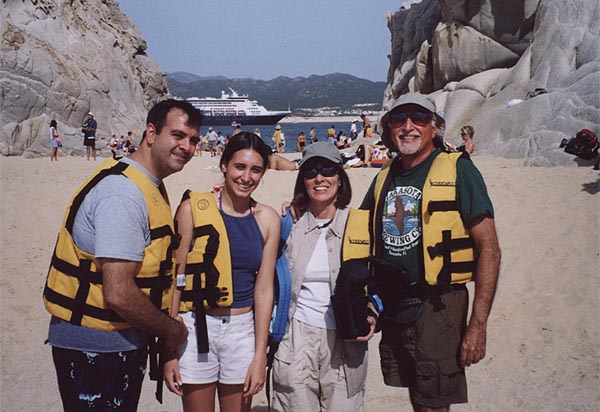 We make it to the famous "Lovers Beach" (so we split off shortly after this picture was taken!) =)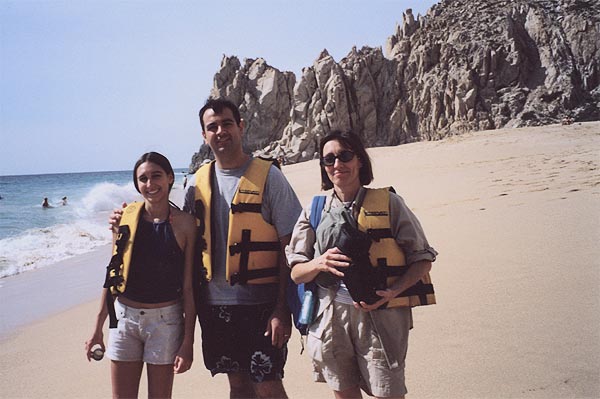 On this side is the Pacific Ocean.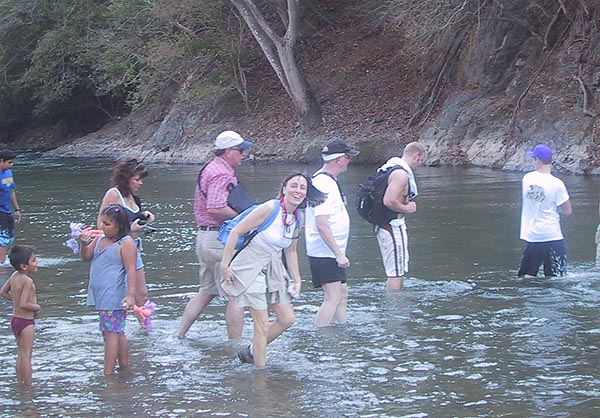 Elissa's Parents decided to go even more 'nature' and take some disgusting hike!!!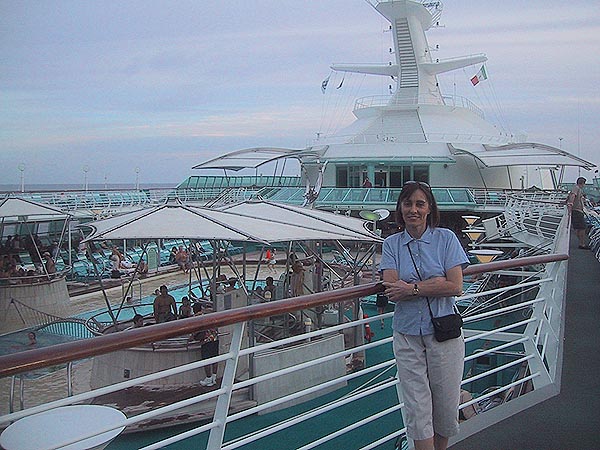 It was a very nice ship complete with Rock Climbing wall!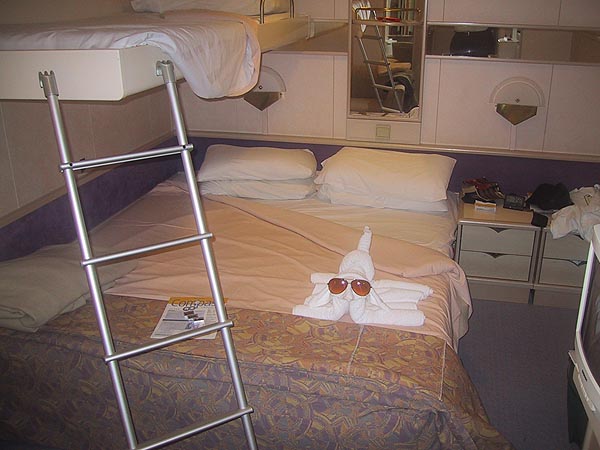 We even saw more animals here than we did at Animal Kingdom! =)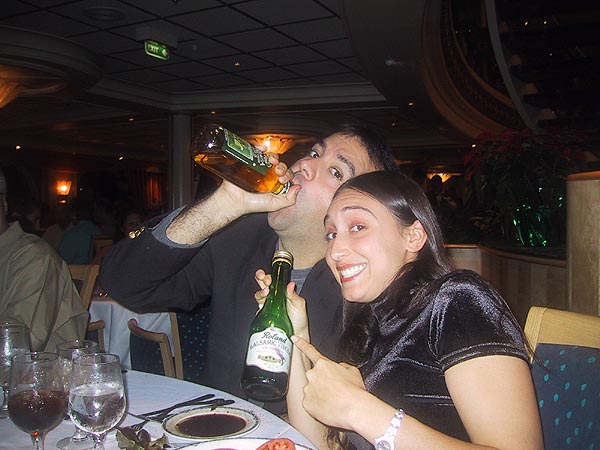 And finally to end this huge update, nothing like getting drunk off Balsamic Vinegar and Olive Oil! =)
We want to say thanks again to everyone! Whether you were in this update or not, everyone reading it has helped
make this update possible. We appreciate everyone's support, and while we know this wasn't a big 'coaster' update,
we hope you all had a good time looking through these photos.
The wedding and the trip was one of those 'we had the time of our lives' moments
and we're glad we can share it with everyone!
Click HERE to return to Theme Park Review!