Six Flags Over Texas
Arlington, TX
Official Website: www.sixflags.com
Spring 2004 Texas Trip Photos!
Six Flags Astroworld Six Flags Fiesta Texas Schlitterbahn Six Flags Over Texas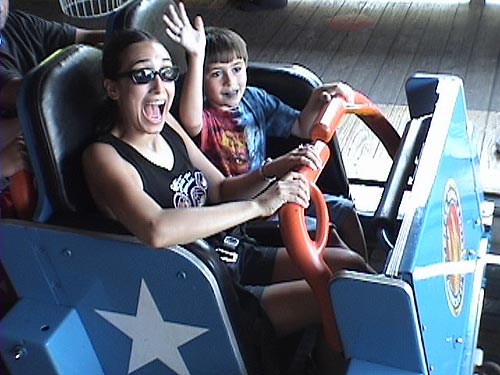 Dallas and Elissa are far too excited about the Texas Giant!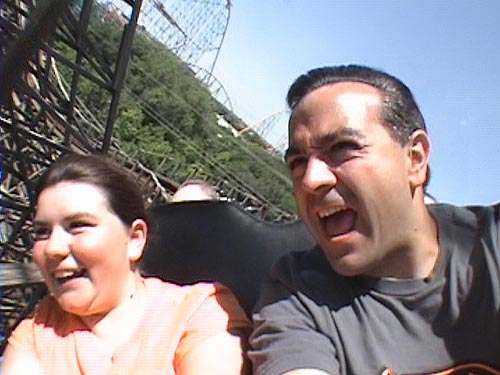 Beth and Robb have a good ride on it too!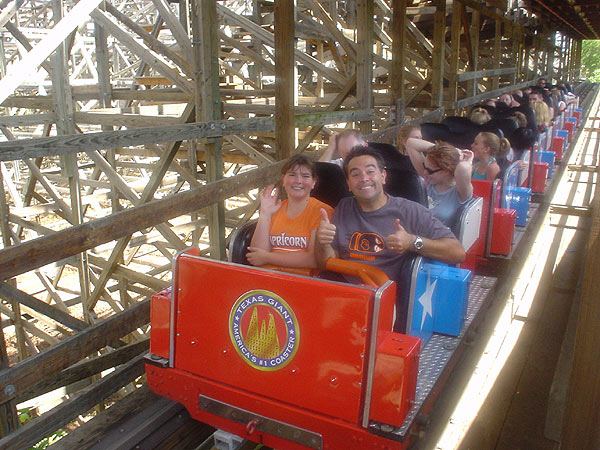 What is with these psychos?!?!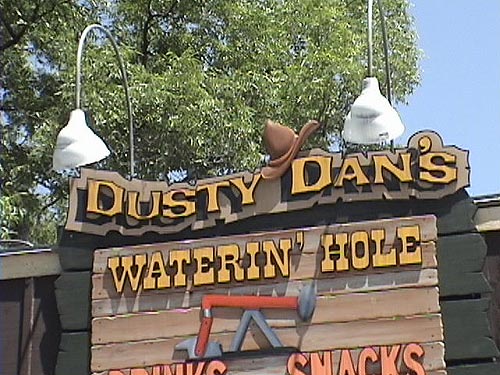 No wonder why Dan has to pee so much! =)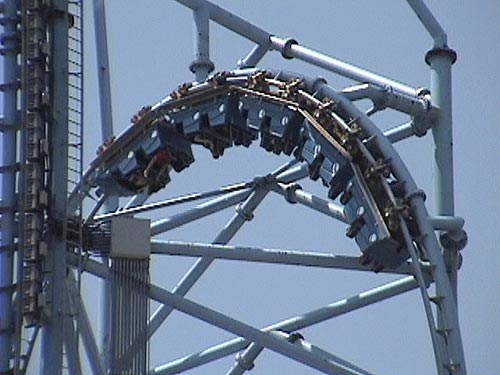 Mr. Freeze was one of the best coasters of the trip!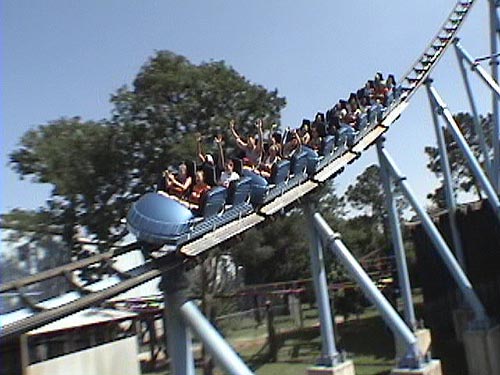 Ahh, give me as much Mr. Freeze as you can throw at me!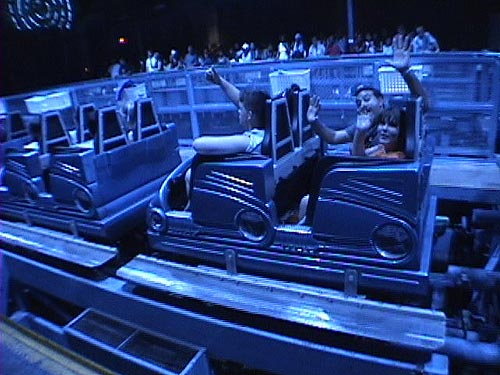 Here we go on the funky 'move the train over' thingy!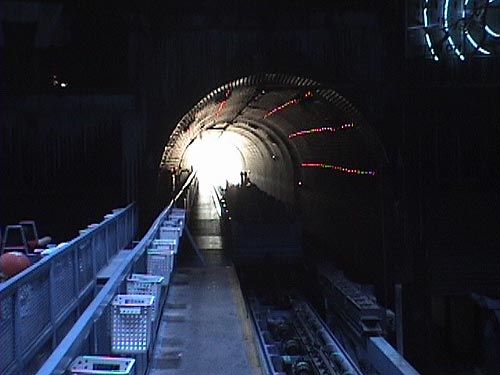 And away they go!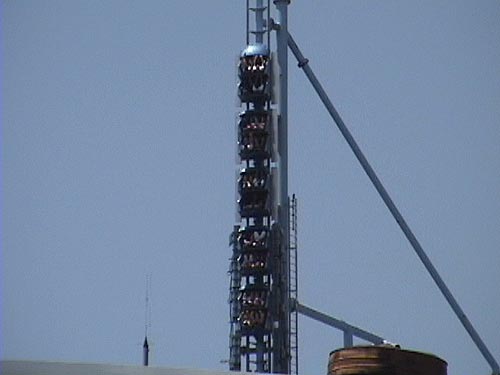 Up on the spike and ready to go backwards!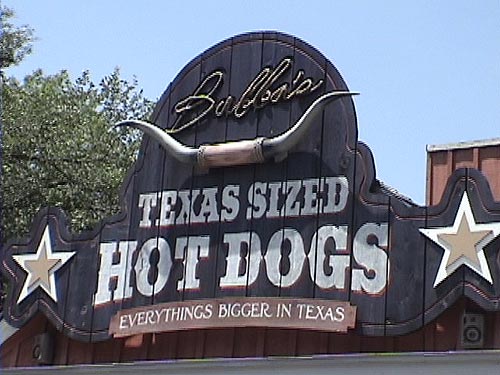 "Everything is bigger in Texas....:"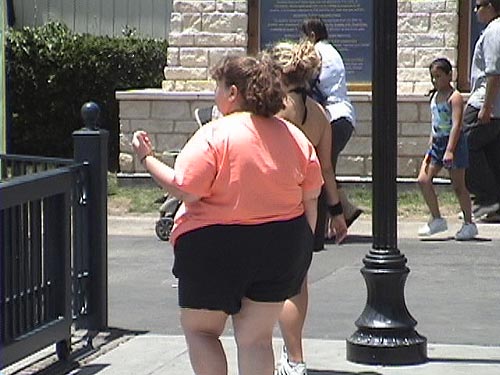 "It SURE is!!!!"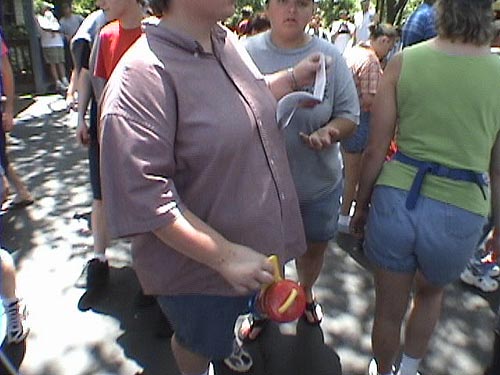 Oh my.....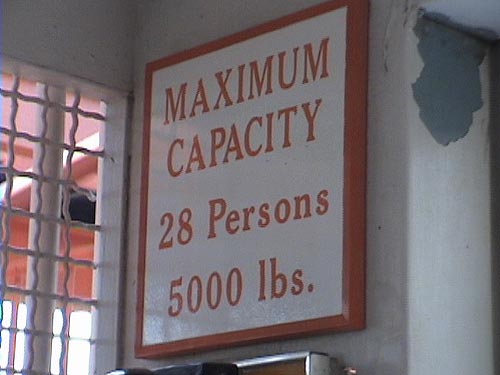 Wait...are you SURE you can fit 28 people in here???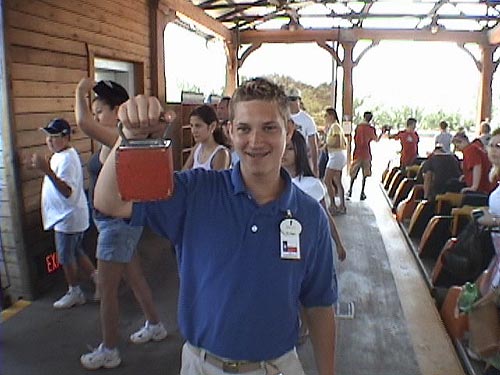 On Titan, if you can fit this block between you and the restraint, you can't ride!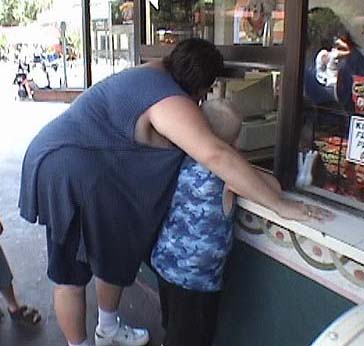 WOW! Things really ARE bigger in Texas!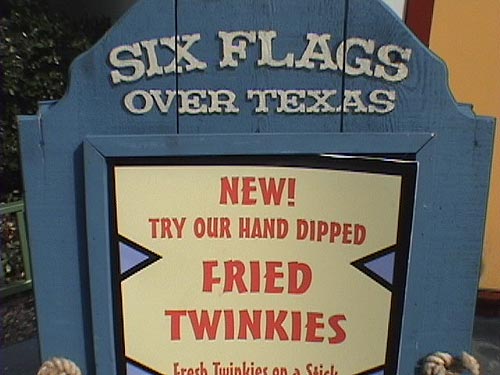 Ahhh...maybe this is the reason why everything is bigger in Texas! =)
Click HERE to see Page Three of "Six Flags Over Texas Spring 2004 Photos"