Yomiuriland
Tokyo, Japan
Official Website: http://www.yomiuriland.co.jp/
Click HERE to read our Yomiuriland Trip Report.
Click HERE to see our Japan trip video segments.
Click on a park below to see our complete photo update:
Tokyo Disneyland Tokyo DisneySea Sega Joypolis Tobu Zoo Park Fuji-Q Highland Tokyo Summerland Toshimaen Yomiuriland
LaQua Nagashima Spaland Universal Studios Japan Expoland Hirakata Park Festival Gate Nara Dreamland
Parque Espana Sea Paradise Yokohama Cosmoworld Japan Update Home!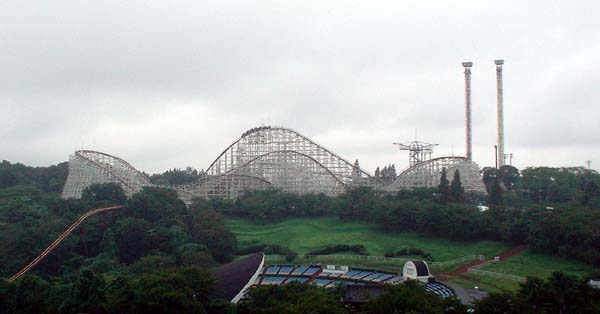 White Canyon was set nicely in the back on a hill overlooking ominously on the rest of the park.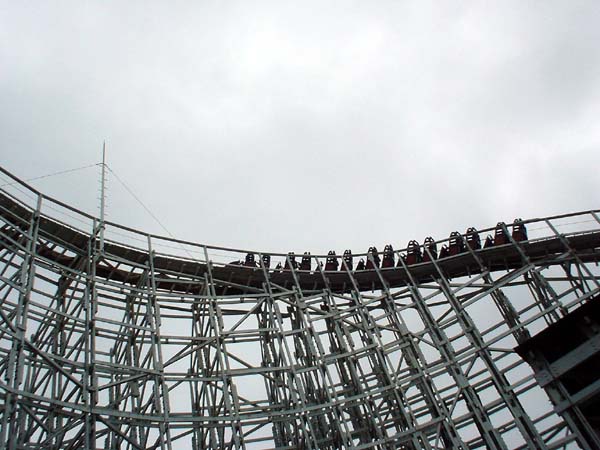 It looked REALLY good...but this was probably the roughest of all the "Cyclone clones" I've been on.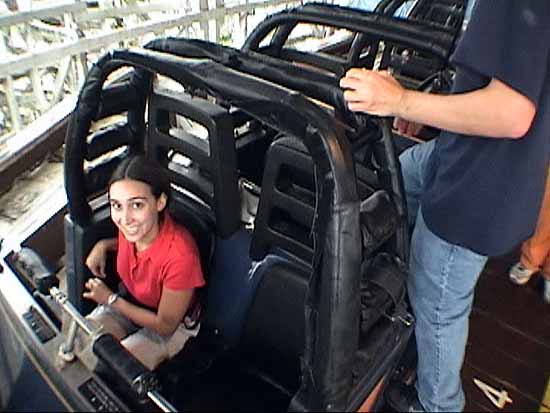 Gotta love the "roll cage" trains!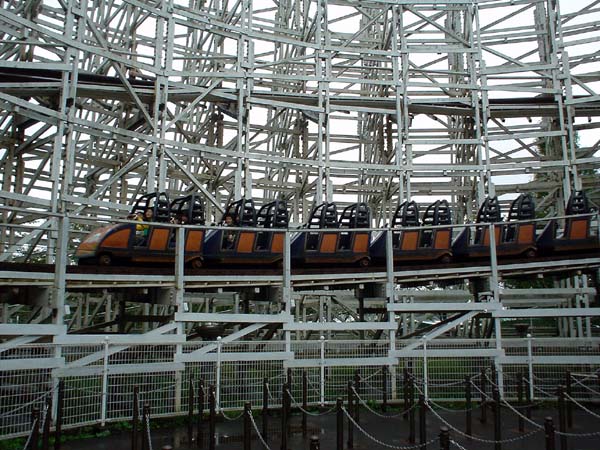 The whole ride was just really bizarre, evil, and should be sent to hell.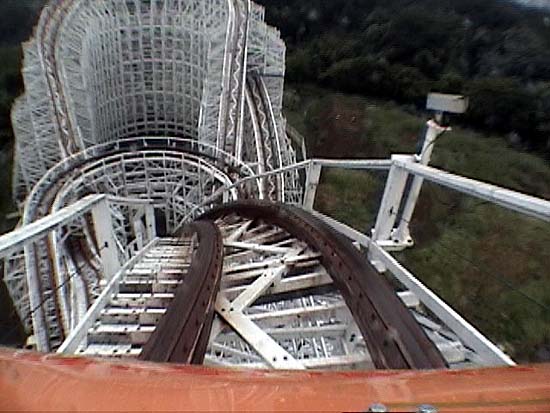 It looks pretty good from the first drop.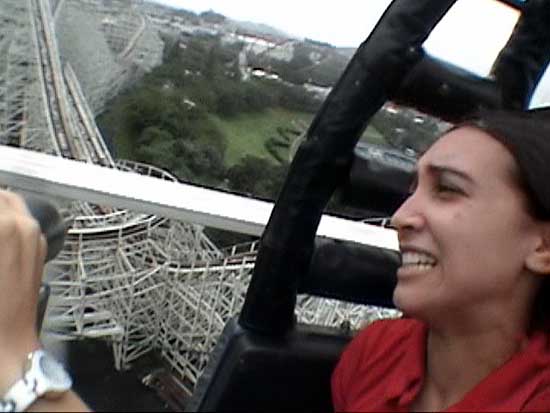 But that is not a look of pleasure! (This is the look she gives Robb a LOT!)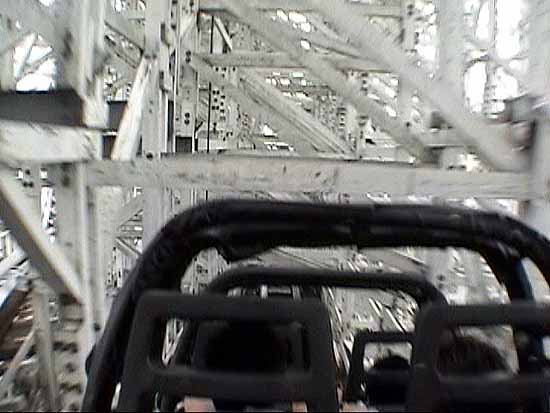 Here you can almost see why they have the roll cages!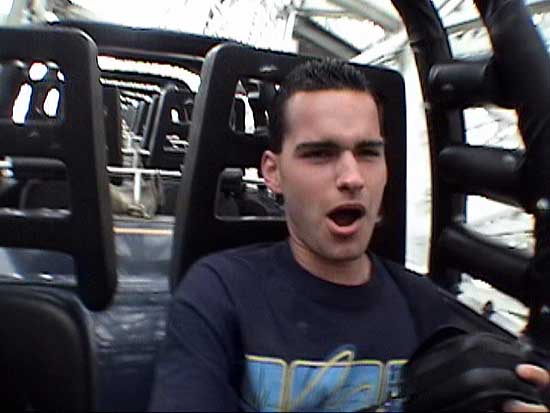 "This ride hurts my ass!"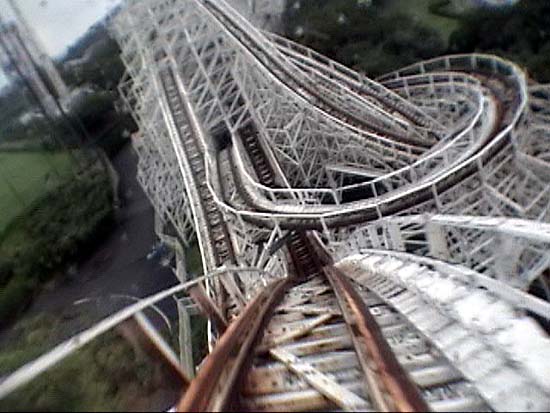 This ride actually made Psyclone look smooth!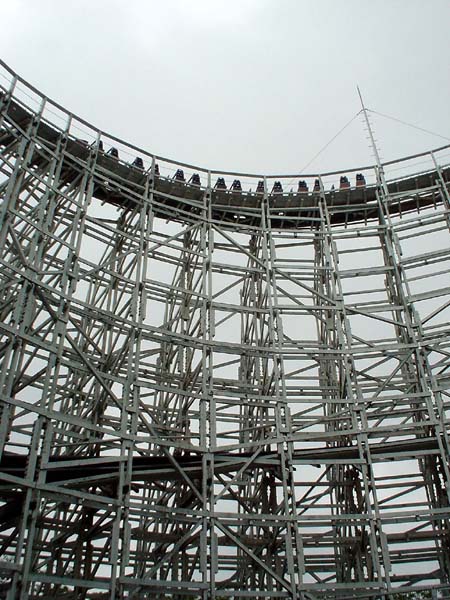 What do you expect from "RCCA"?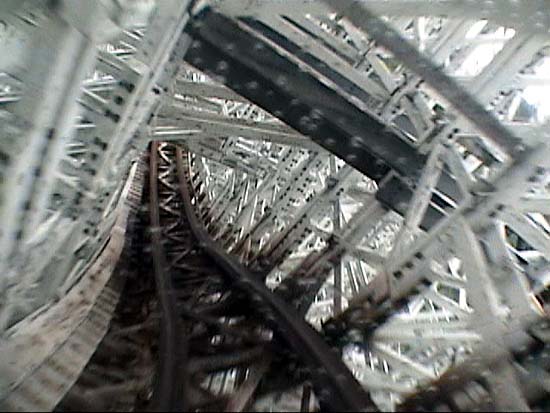 Man, those are some tight tunnels!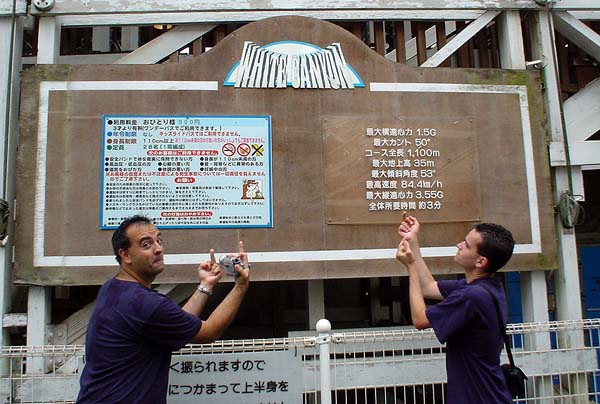 "Two fingers straight up for White Canyon!!!"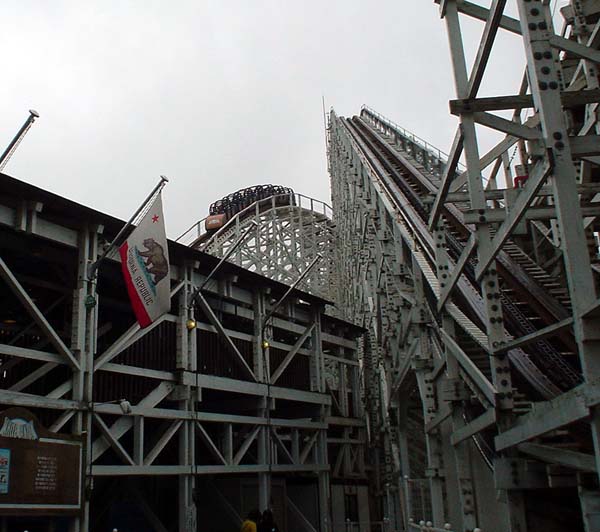 Oooh! I see! Now I know why the ride sucks! It has the mark of "California" on it!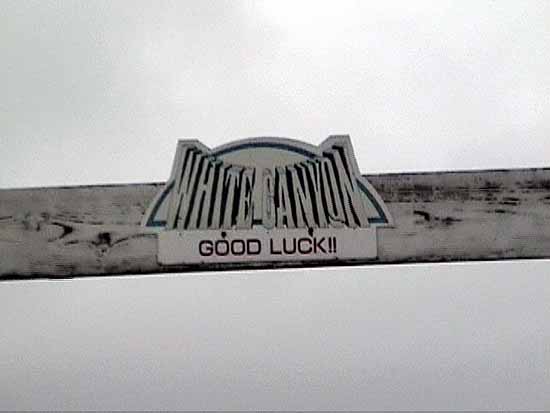 This is what you see at the top of the first drop. They aren't kidding! =)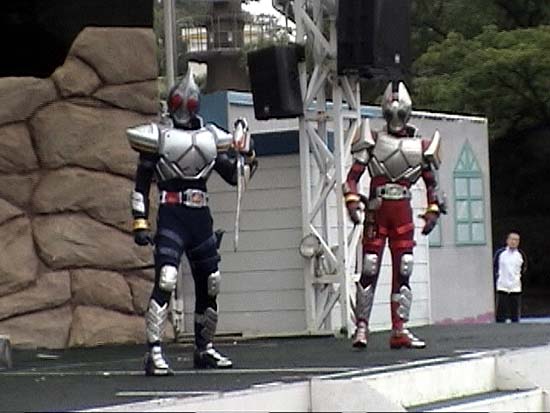 These guys wouldn't be allowed on Dondonpa! =)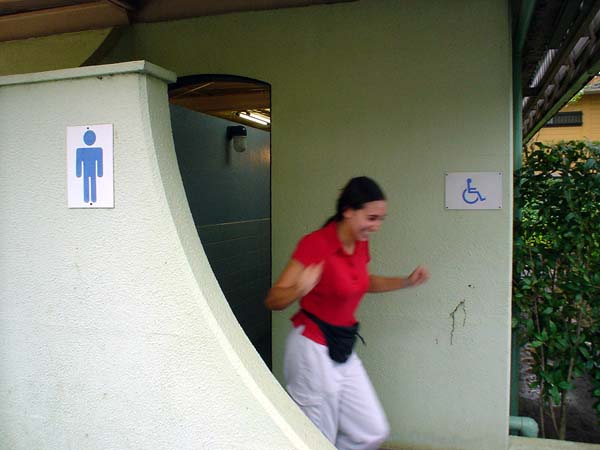 Elissa didn't want to squat! So she had to use the 'handicap' stall...too bad the only one was in the men's room! =)
Click HERE to see Page Three of "Yomiuriland" photos
Click HERE to read our Japan Trip Planning Guide
Click HERE to read our Japan Trip Reports