Universal Studios Japan
Osaka, Japan
Official Website (English Version): http://www.usj.co.jp/e_top.html
Click HERE to read our Universal Studios Japan Trip Report.
Click HERE to see our Japan trip video segments.
Click on a park below to see our complete photo update:
Tokyo Disneyland Tokyo DisneySea Sega Joypolis Tobu Zoo Park Fuji-Q Highland Tokyo Summerland Toshimaen Yomiuriland
LaQua Nagashima Spaland Universal Studios Japan Expoland Hirakata Park Festival Gate Nara Dreamland
Parque Espana Sea Paradise Yokohama Cosmoworld Japan Update Home!
Now we're going to go through some of the eerie similarities between this park and Florida...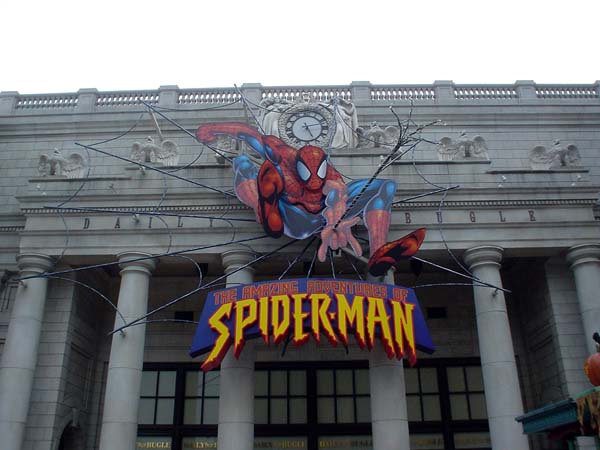 Wait, shouldn't Kong or Mummy be here???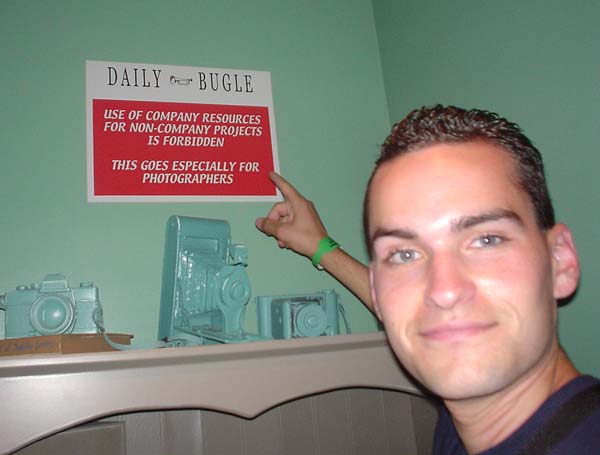 It's ok, Dan, you're not a photographer! =)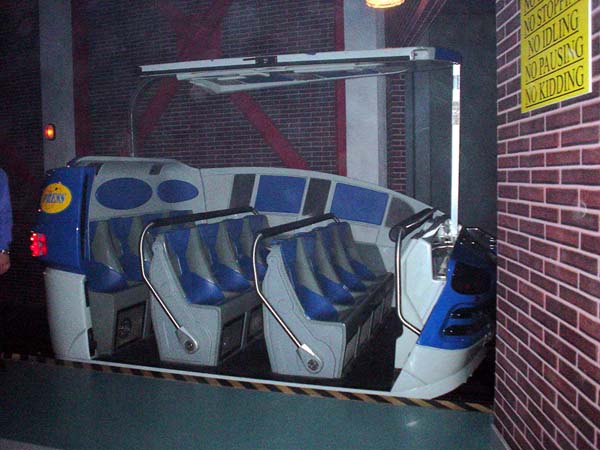 Same old "Scoop" vehicles!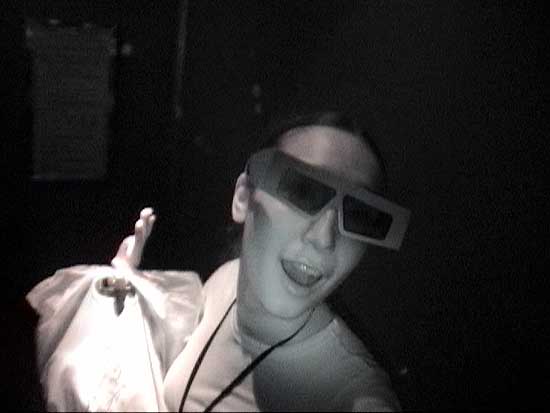 Same dorky 3D glasses!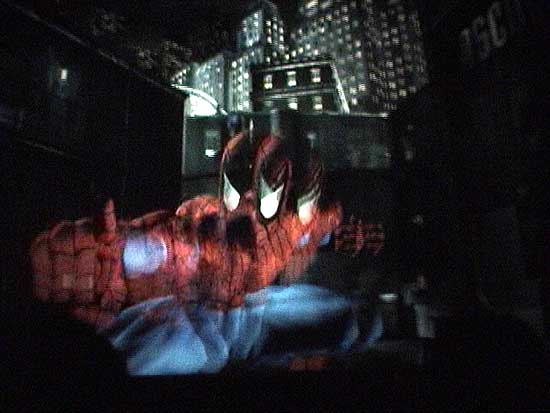 "This could be the most dangerous night of my life....and yours!"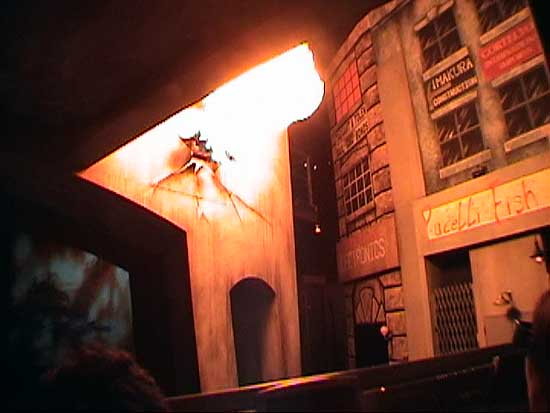 Working fireball! Yay!!!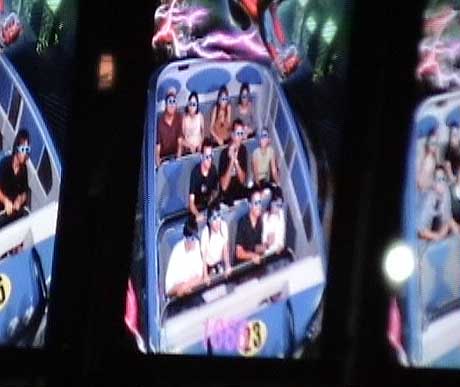 This Spiderman actually takes your picture!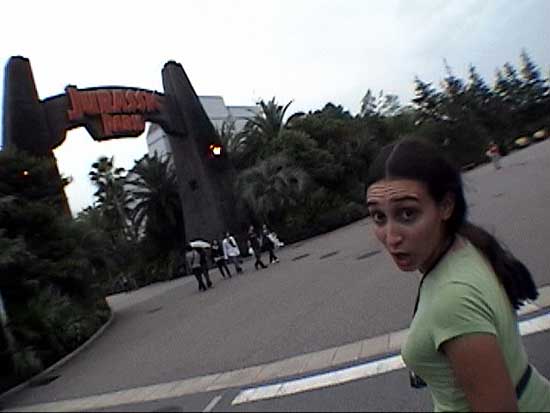 "Shouldn't Men in Black be here??!"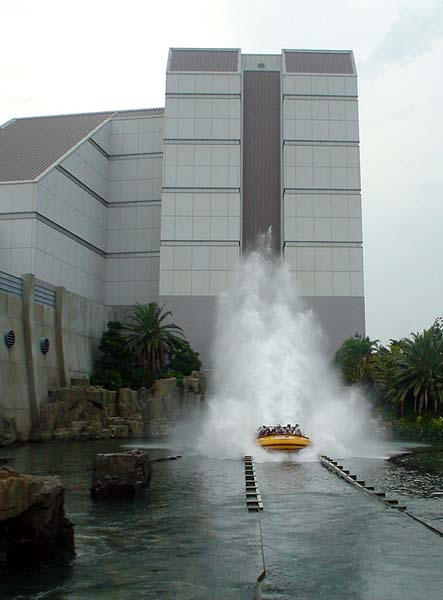 It's the "Creepy mirror image" Jurassic Park!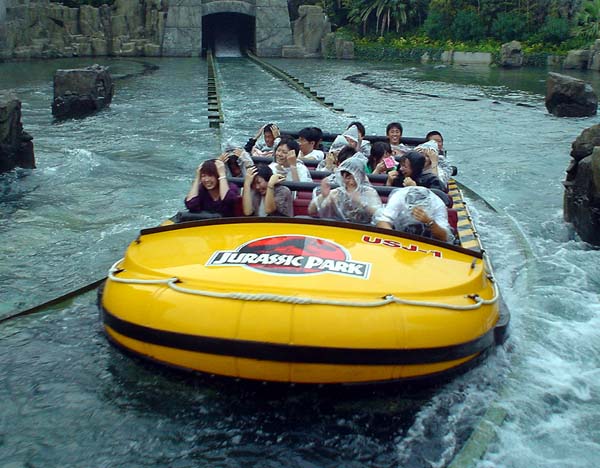 Luckily it wasn't any wetter than the rain.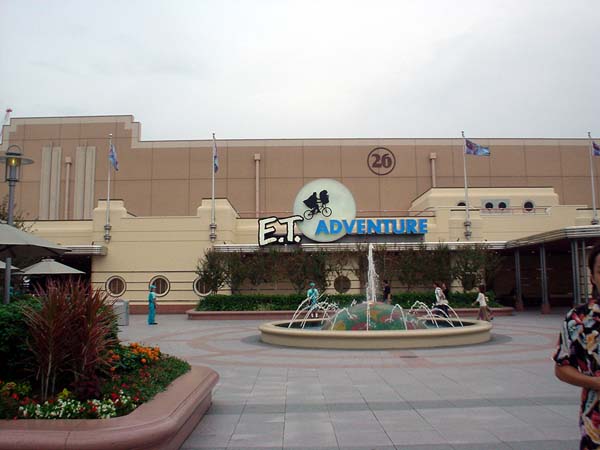 Shouldn't this be over by Snoopy???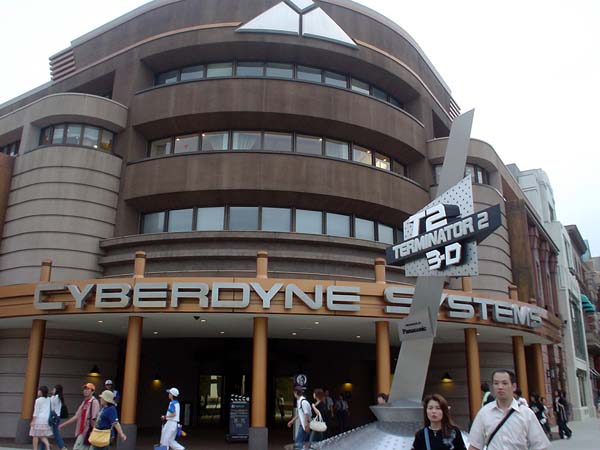 Where is Twister?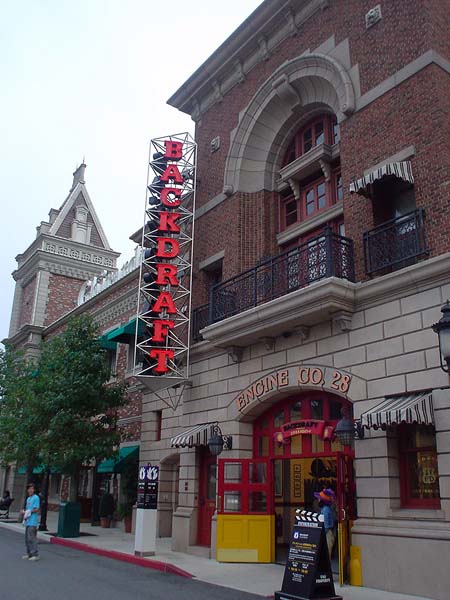 I guess they couldn't put Earthquake here, because it's not that big of a deal! =)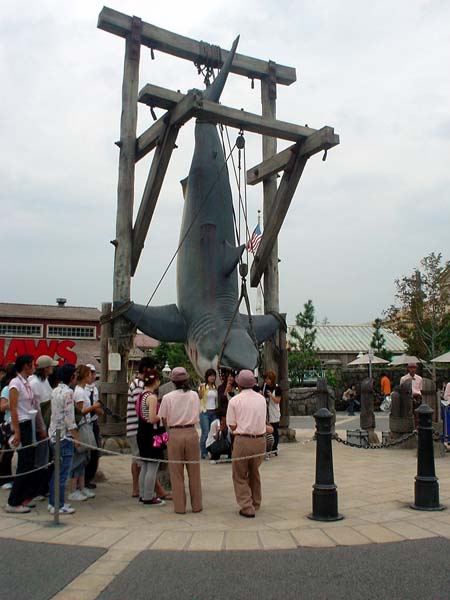 Jaws was cool...but shouldn't Back To The Future be here?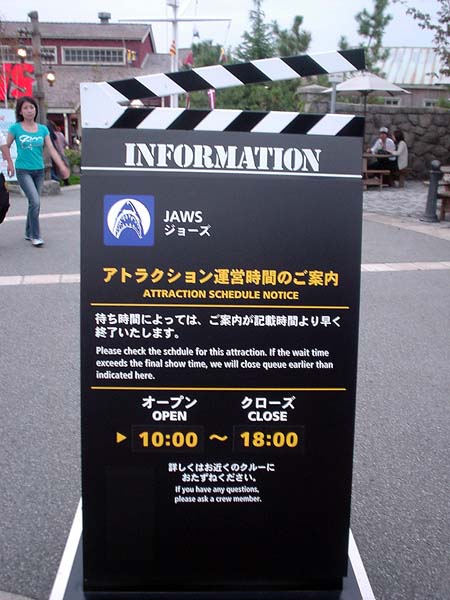 Two minor annoyances: 1. Saying the lines close early when some do and some don't...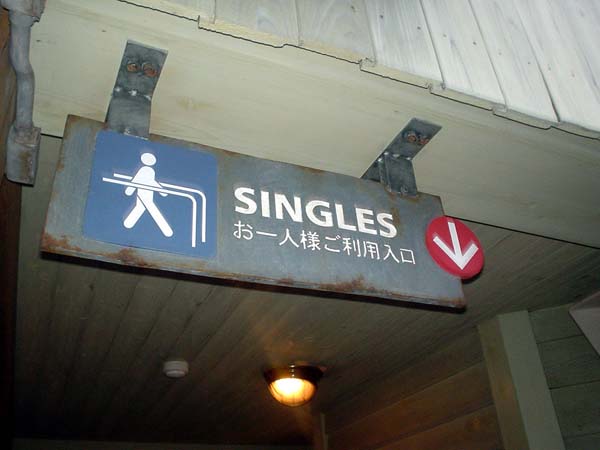 2. Not using single rider lines!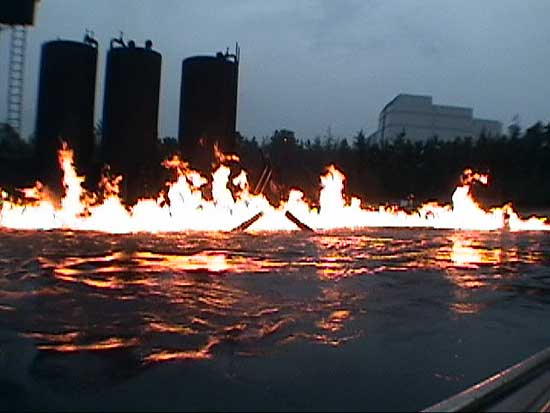 Fire is cool!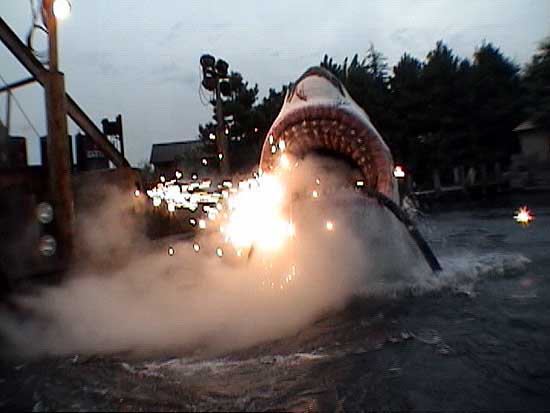 Poor Jaws....All he ever did was eat some people... =(
Click HERE to see Page Three of "Universal Studios Japan" Photos
Click HERE to read our Japan Trip Planning Guide
Click HERE to read our Japan Trip Reports