Tobu Zoo Park
Minami Saitama Gun, Japan
Official Website: http://www.tobuzoo.com
Click HERE to read our Tobu Zoo Trip Report.
Click HERE to see our Japan trip video segments.
Click on a park below to see our complete photo update:
Tokyo Disneyland Tokyo DisneySea Sega Joypolis Tobu Zoo Park Fuji-Q Highland Tokyo Summerland Toshimaen Yomiuriland
LaQua Nagashima Spaland Universal Studios Japan Expoland Hirakata Park Festival Gate Nara Dreamland
Parque Espana Sea Paradise Yokohama Cosmoworld Japan Update Home!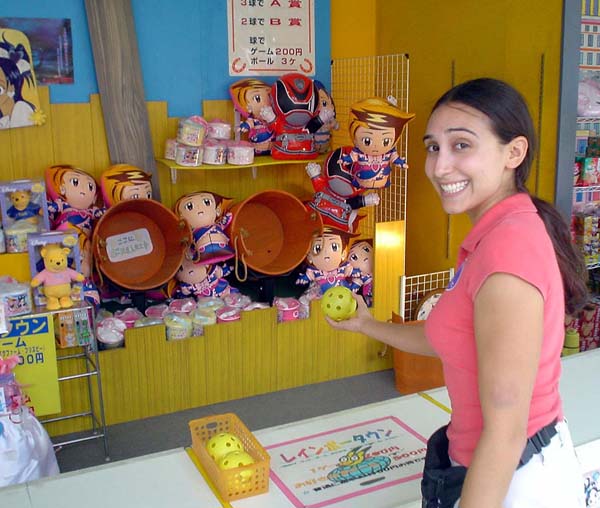 Elissa can finally play some games legally!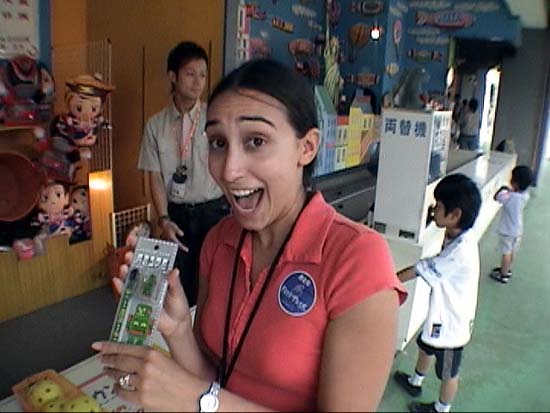 Dude!! Check it out!! I won a little robot...pen...thing...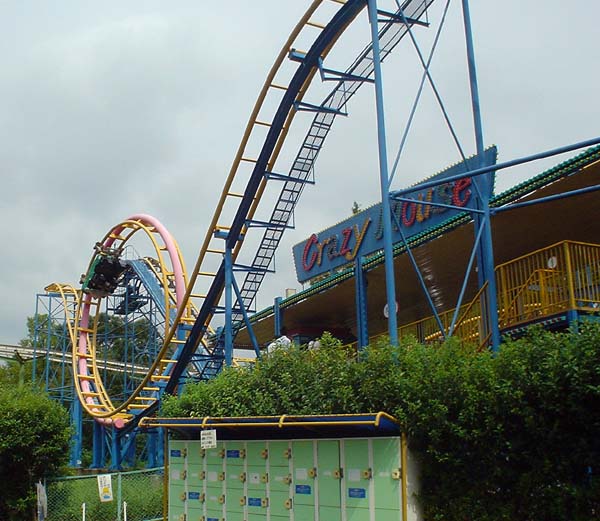 Oooh boy...Here it is... the "Togo Looping Mouse!"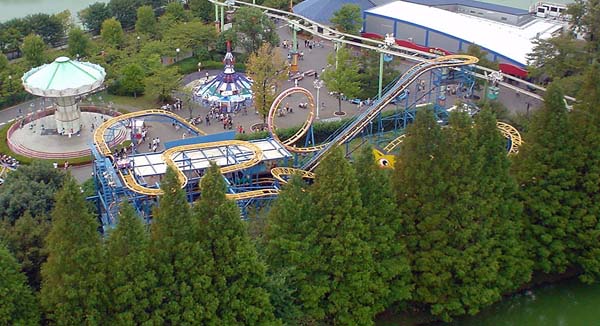 Just look at that thing of evil...just sitting there...looking so innocent.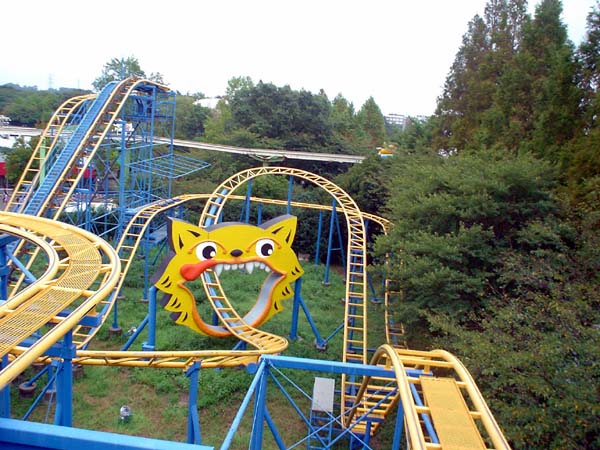 We prepared for the worst and held on for dear life, but....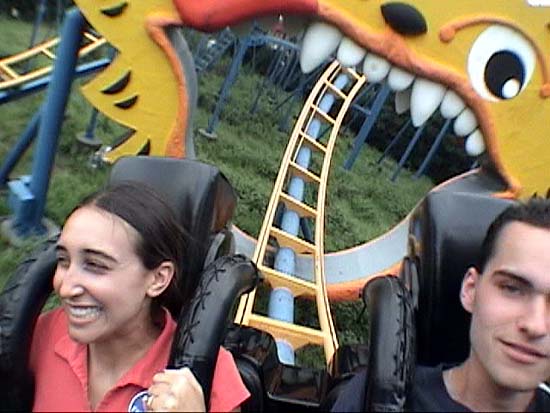 The damn thing was really good!!!!!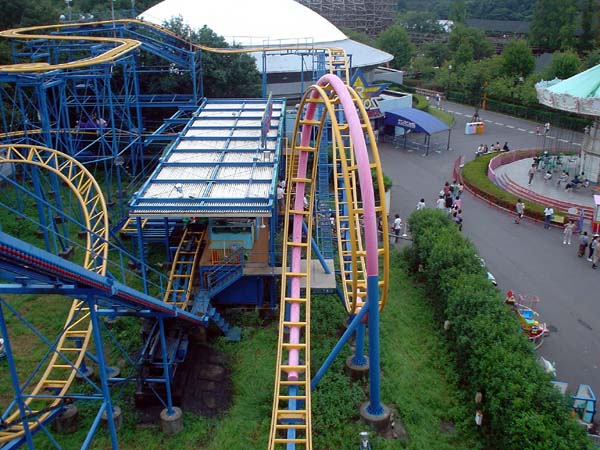 How can a Togo ride that looks so evil be so much fun?!?!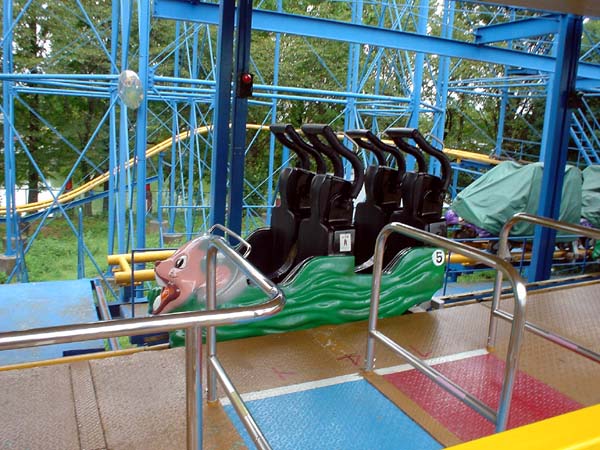 It even has evil looking rodent cars with funky shoulder bars!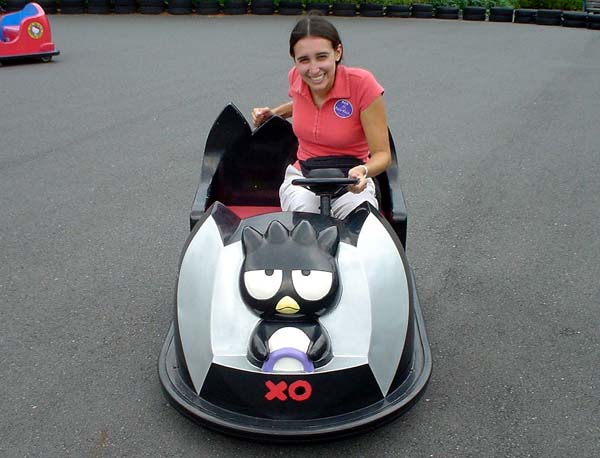 Elissa loves Japan!!! Any country with a "Badtz Maru" bumper car is ok by her!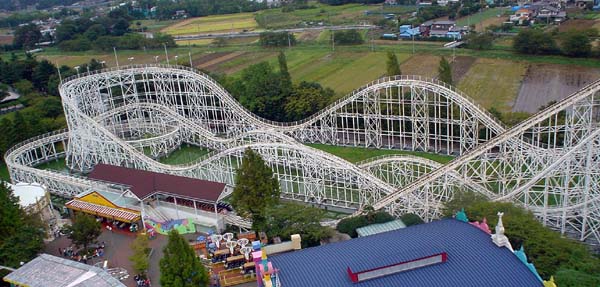 Tobu Zoo had another steel coaster that was closed the day we were there...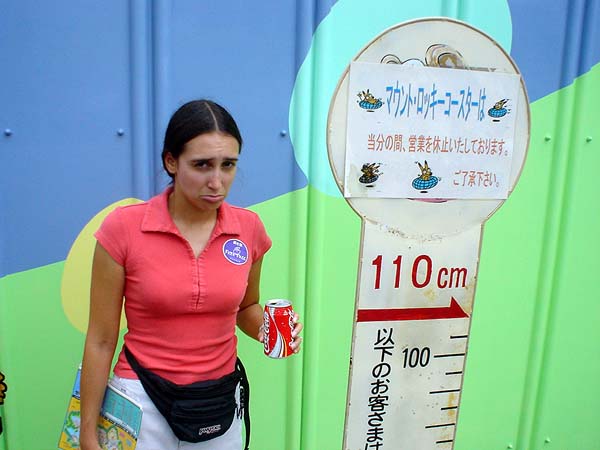 "Our first credit missed..."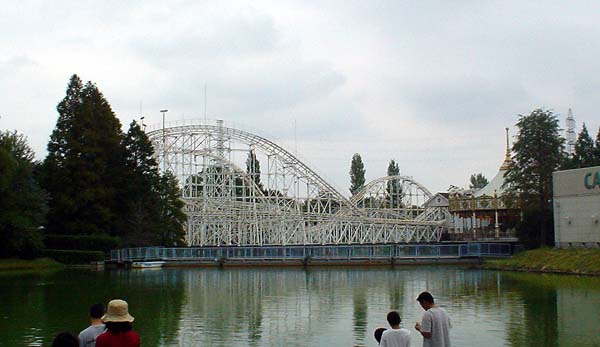 We still can't find that damn missing piece of track! ;)
Click HERE to see page three of "Tobu Zoo Park" photos
Click HERE to read our Japan Trip Planning Guide
Click HERE to read our Japan Trip Reports