Nara Dreamland
Nara, Japan
Official Website: http://www.nara-dreamland.co.jp/
Click HERE to read our Nara Dreamland Trip Report.
Click HERE to see our Japan trip video segments.
Click on a park below to see our complete photo update:
Tokyo Disneyland Tokyo DisneySea Sega Joypolis Tobu Zoo Park Fuji-Q Highland Tokyo Summerland Toshimaen Yomiuriland
LaQua Nagashima Spaland Universal Studios Japan Expoland Hirakata Park Festival Gate Nara Dreamland
Parque Espana Sea Paradise Yokohama Cosmoworld Japan Update Home!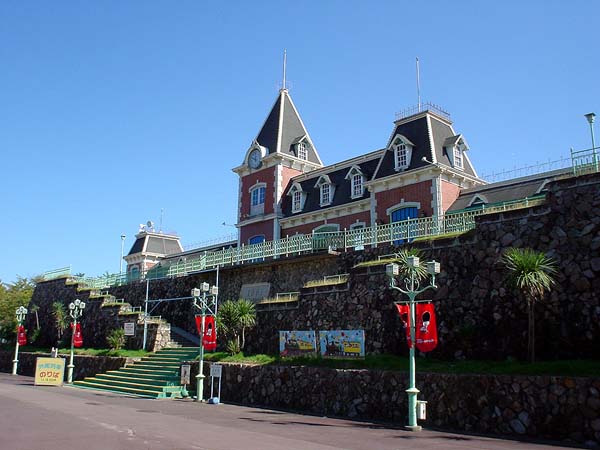 Again, this place is just totally messed up! On one hand it's like a carbon copy of Disneyland...

...on the other hand it's an ugly, disgusting, abandoned looking theme park that makes Whalom Park,
even in it's current state look like a quality establishment!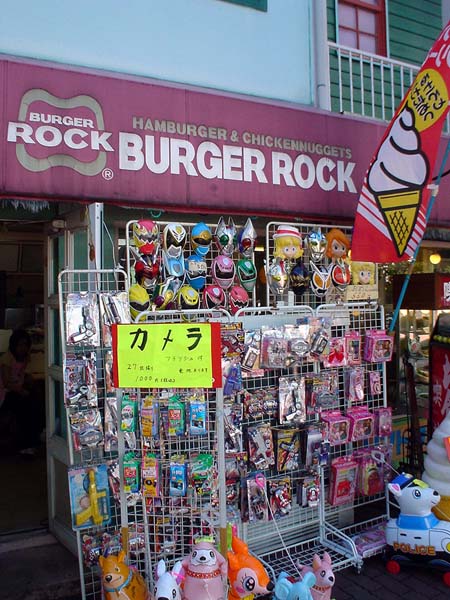 Oh, look at these quality crappy souvenirs! I tried to buy a coke from someone, and I think they actually were dead!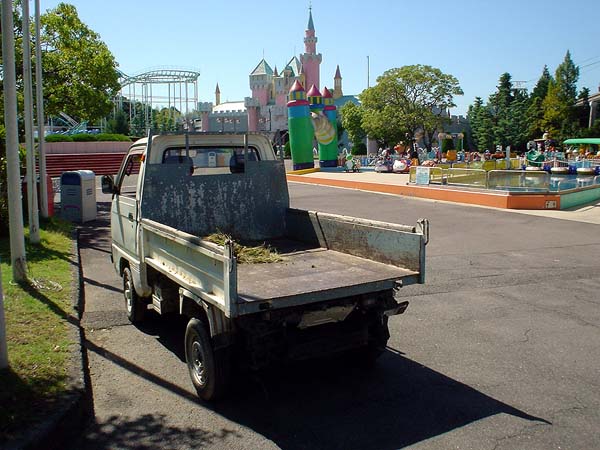 Here is yet another truck parked randomly in the midways.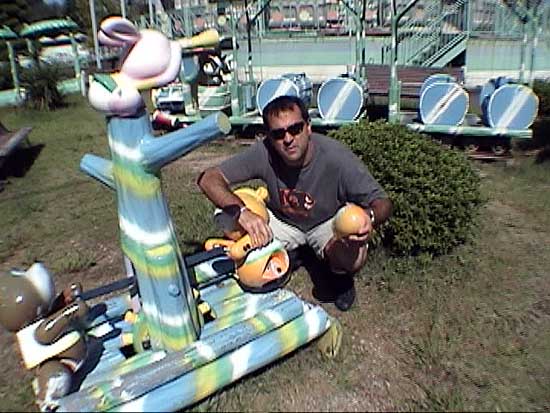 "I'm just trying to help them put the theming back together!"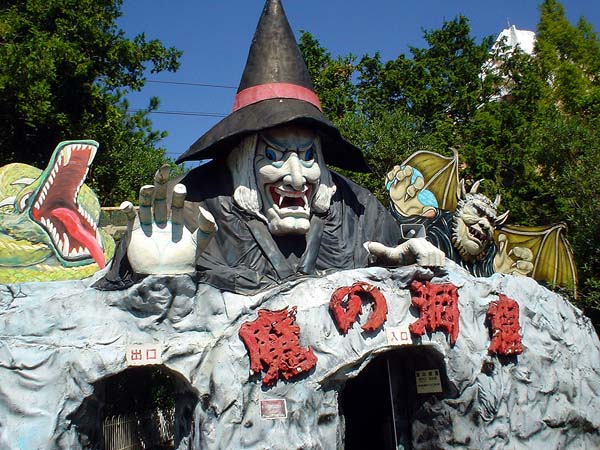 I guess this is their answer to "Alice in Wonderland" or something:?!?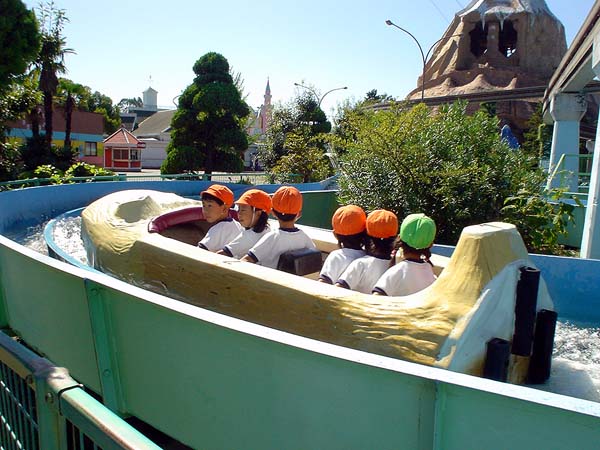 These were the ONLY people we saw ALL day! Seriously!!!!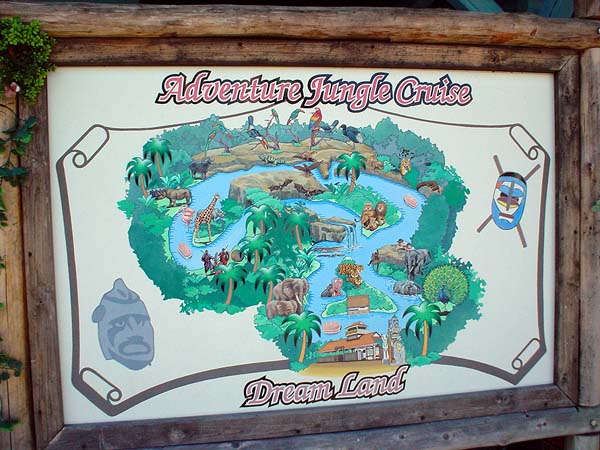 They had a "Jungle Cruise" ride, but it really looked more like a "Cruise around a rotting river with mosquito larva"
than anything you'd see at a Disney park.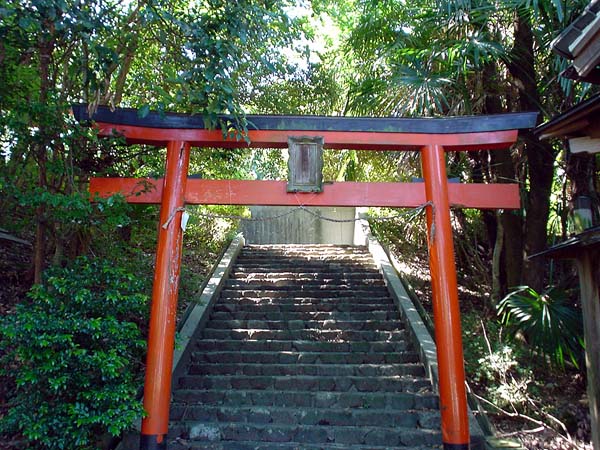 Hey! I thought this was a copy of Disneyland not Magic Mountain! Why is the entrance to Samurai Summit here???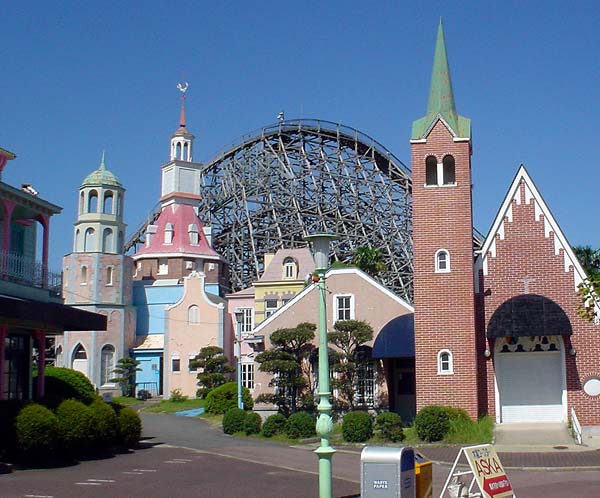 I just don't get it. We left this park feeling dirty and mentally screwed up!
While Aska was a really kick ass coaster, it didn't belong at this place! Hopefully this park will close and Aska will get moved
to a much better home! Hell, move it to Parque Espana! =)
Click HERE to see Parque Espana Photos
Click HERE to read our Japan Trip Planning Guide
Click HERE to read our Japan Trip Reports