Parque Espana
Shima-Isobe, Japan
Official Website: http://www.parque-net.com/
Click HERE to read our Parque Espana Trip Report.
Click HERE to see our Japan trip video segments.
Click on a park below to see our complete photo update:
Tokyo Disneyland Tokyo DisneySea Sega Joypolis Tobu Zoo Park Fuji-Q Highland Tokyo Summerland Toshimaen Yomiuriland
LaQua Nagashima Spaland Universal Studios Japan Expoland Hirakata Park Festival Gate Nara Dreamland
Parque Espana Sea Paradise Yokohama Cosmoworld Japan Update Home!
Ahh, on day two we saw something we hadn't seen at Parque Espana previously....a blue sky!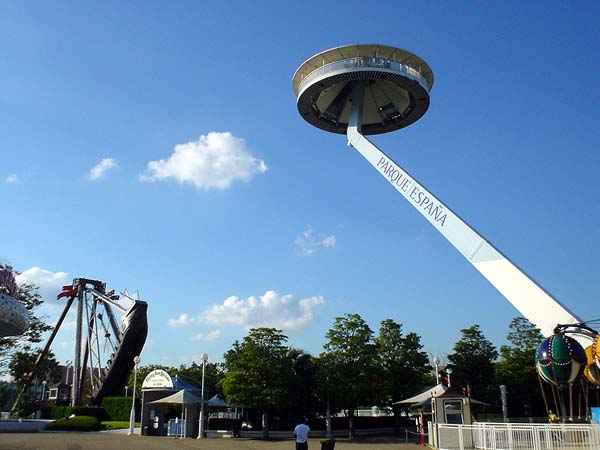 Flying islands are cool, especially two days AFTER the typhoon!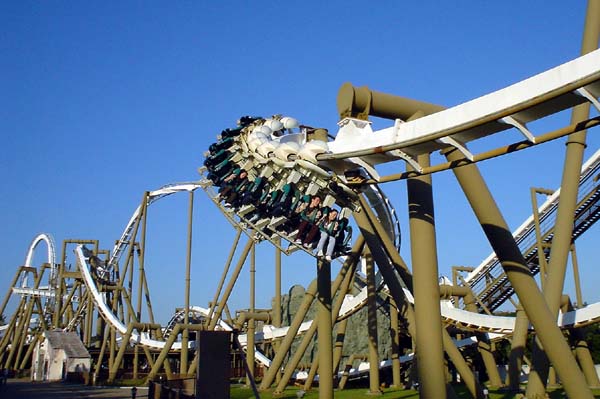 Pyrenees is an awesome "old school" B&M invert!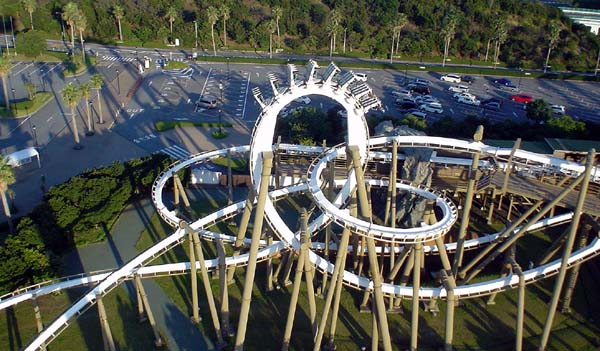 Custom layout with some very cool elements!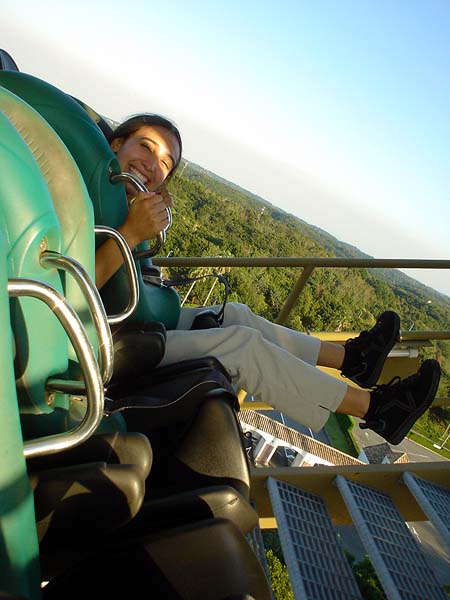 Elissa "Miss Intamin" Alvey LOVED Pyrenees!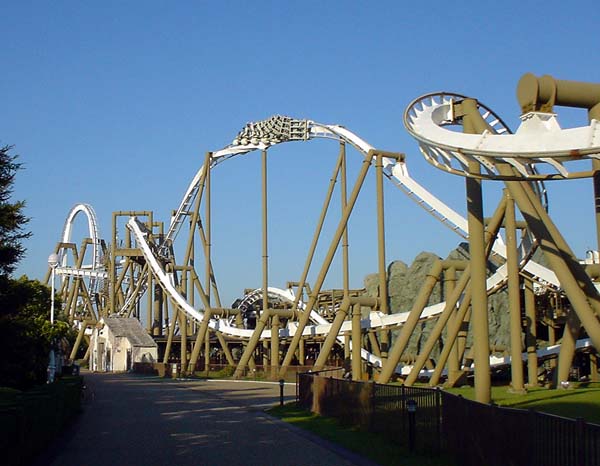 You take the Zero-G REALLY fast!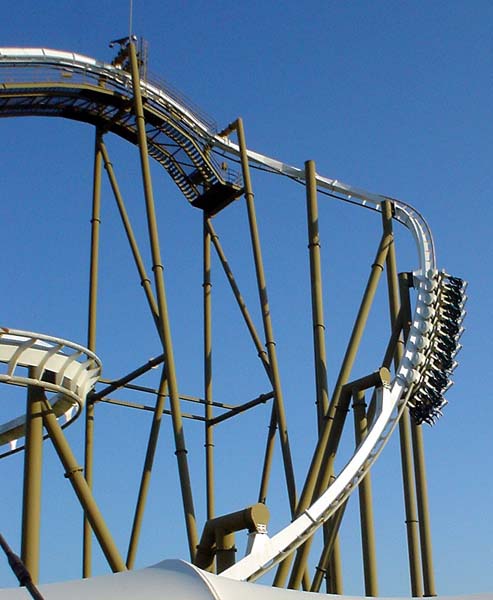 Big steep first drop! This is like the "Anti-Silver Bullet!"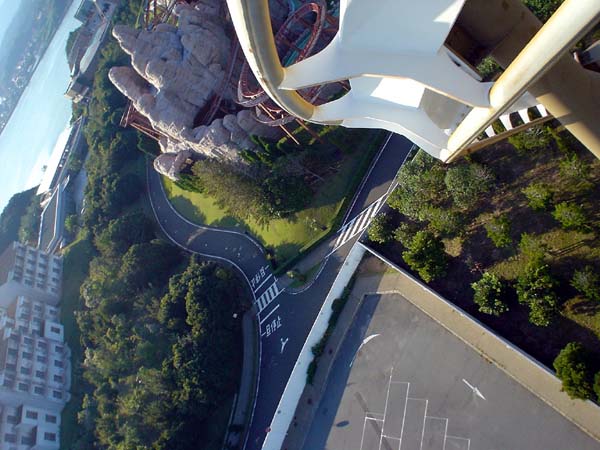 The view from the first drop!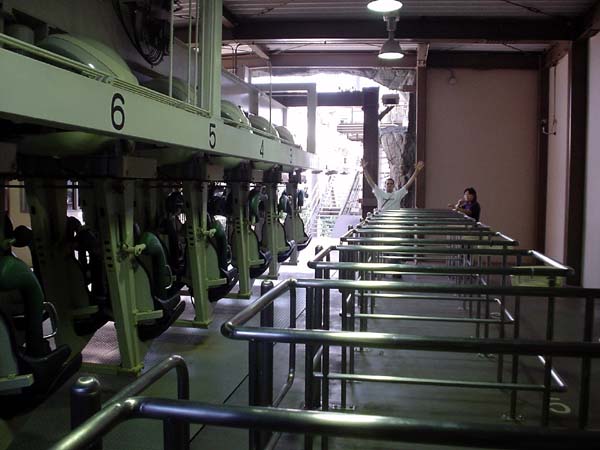 You can barely see Dan through all those cloaked people in the station!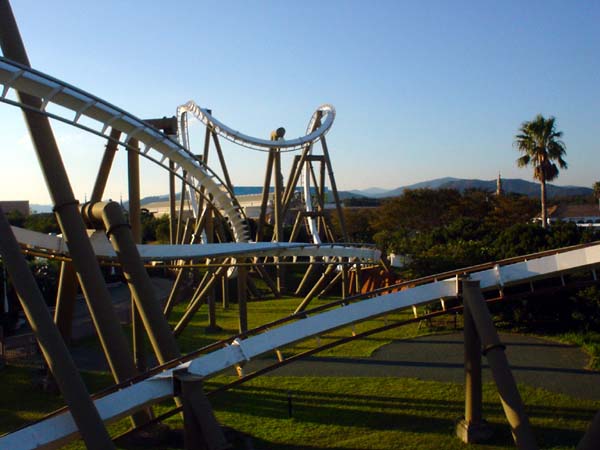 Here you can see the fast, high banked turn into the Cobra Roll, which was an AWESOME element taken at great speed!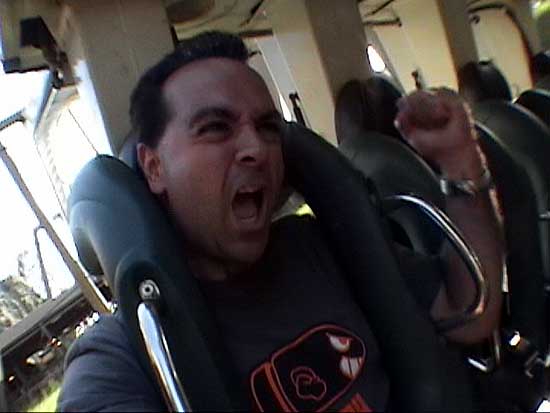 Robb is either having some serious bowel problems or he's also loving Pyrenees!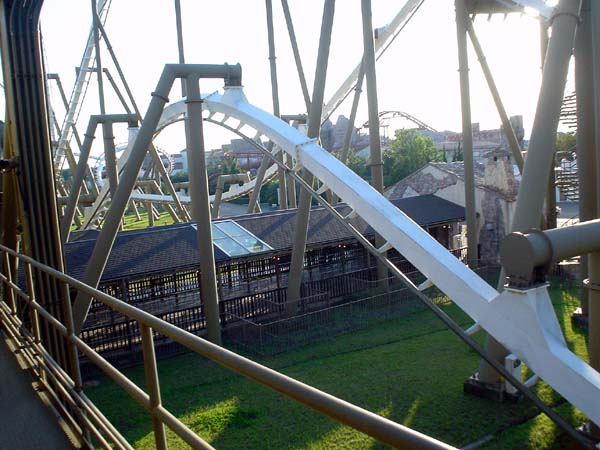 The bunny hill might not look like much, but it gave great airtime like "Fire Dragon!"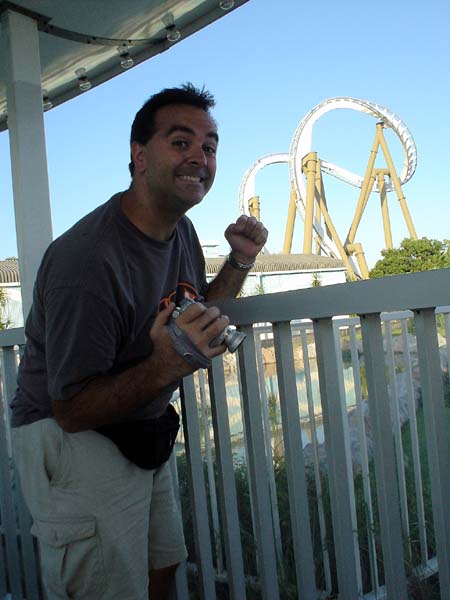 We're all giddy for Pyrenees!
(Hell, we're just happy Typhoon #21 packed up and left!)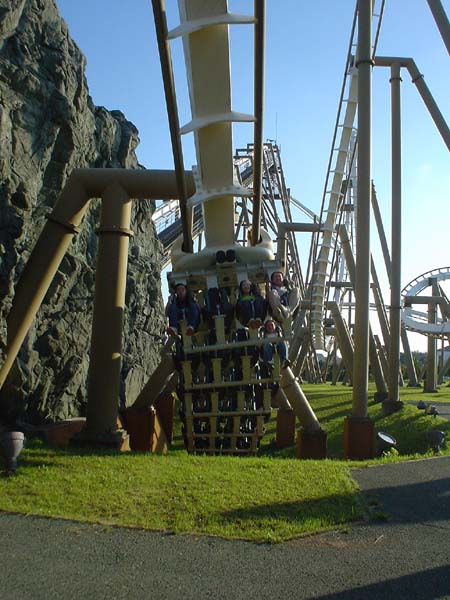 It had a lot of sections that come close to the ground.


It's a big ride, but here you can see most of it. It really is like a "Super Batman!"
Click HERE to see Page Three of "Parque Espana" Photos
Click HERE to read our Japan Trip Planning Guide
Click HERE to read our Japan Trip Reports