Santa Cruz Beach Boardwalk
Santa Cruz, CA
Official Website: http://www.beachboardwalk.com
Bay Area California Trip 2004!

Six Flags Marine World Paramount's Great America Santa Cruz Beach Boardwalk Bonfante Gardens

This is our first trip to the boardwalk in many years.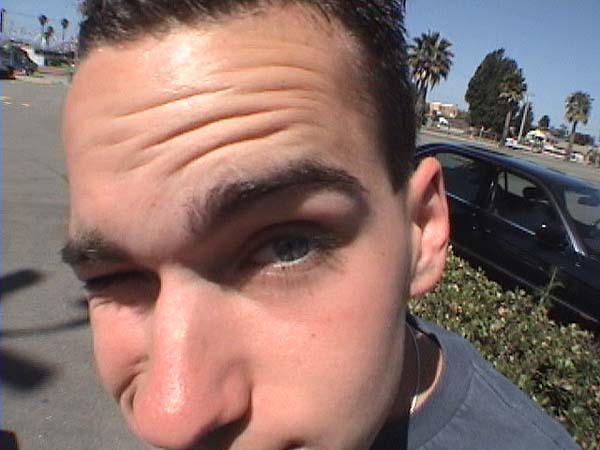 Check out Dan and his lack of uni-brow! Way to keep up with the Biore strips, man! =)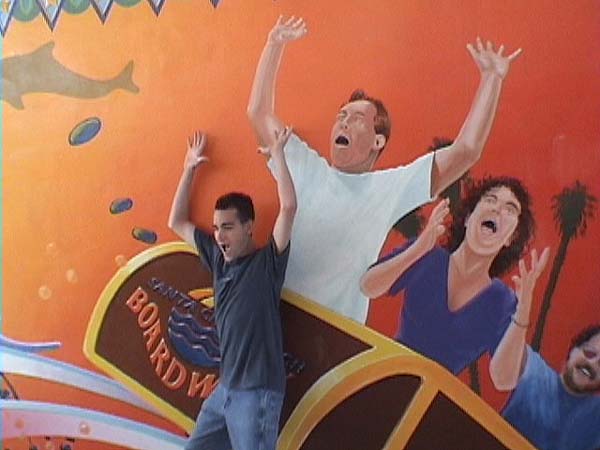 I'm not sure if Dan is excited about SCBB or he's scared to death of the creepy GIANT people!!!!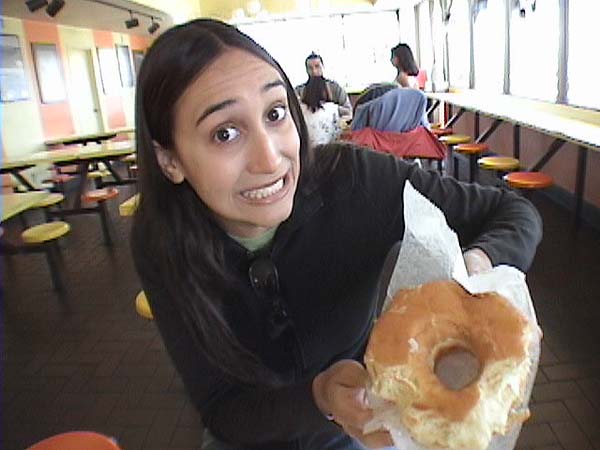 This is the biggest donut ever made!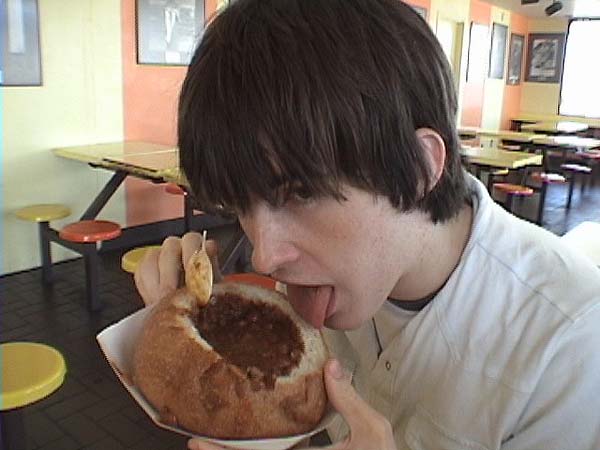 In true "De La Cruz" style - Mark goes for the chili!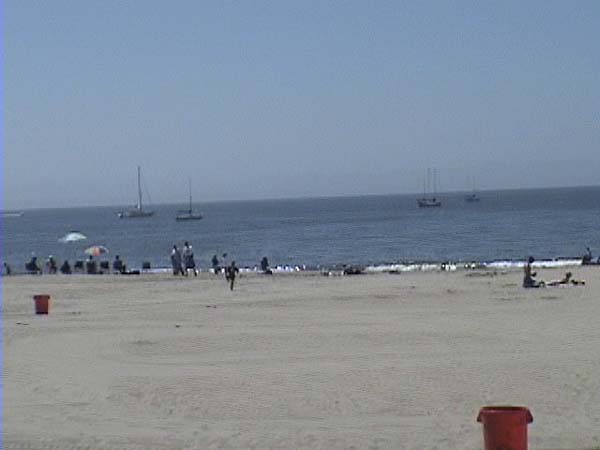 Here is a beach - it smells - so we don't go here!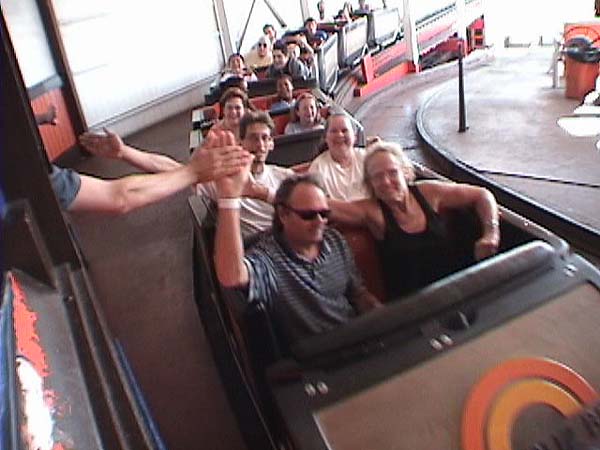 Instead we like to play hand slapping games with complete strangers on the coaster!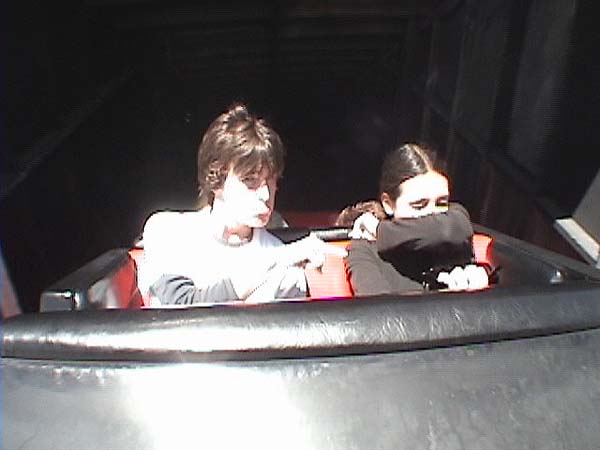 The coaster has a really cool tunnel, but Elissa doesn't like the smell!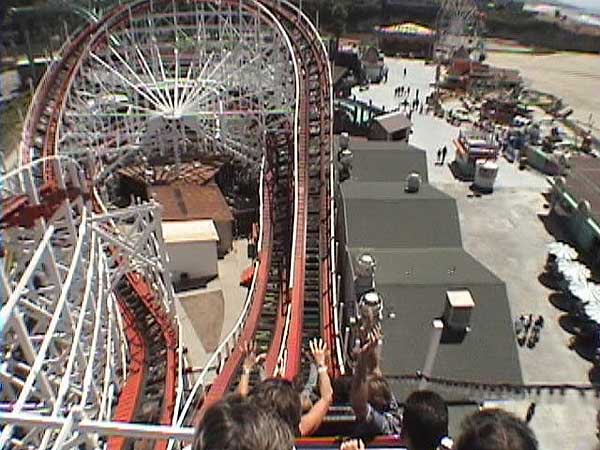 For a ride that's like 75 years old, it's smoother and more fun than any other wooden coaster in California!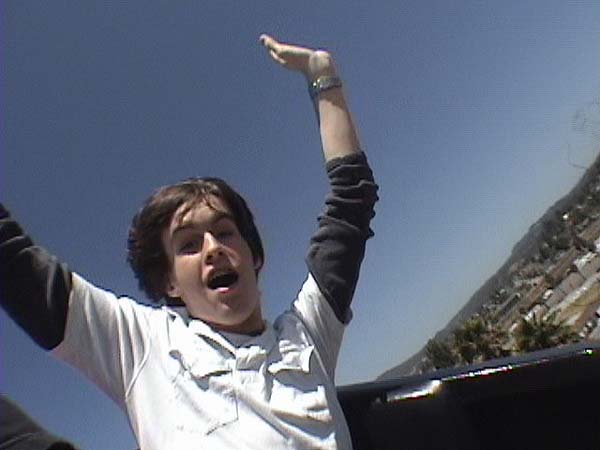 The Quaker loves the woodies because it reminds him of craft making back at home.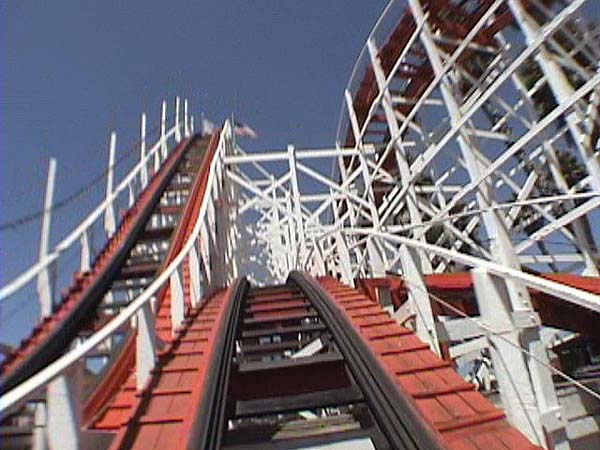 Ahh, roller coaster goodness....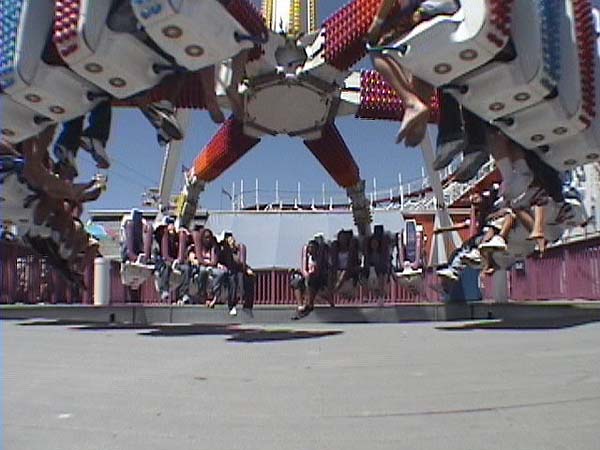 We rode the Chance Revolution, which was running a better program that Knott's, but not by much.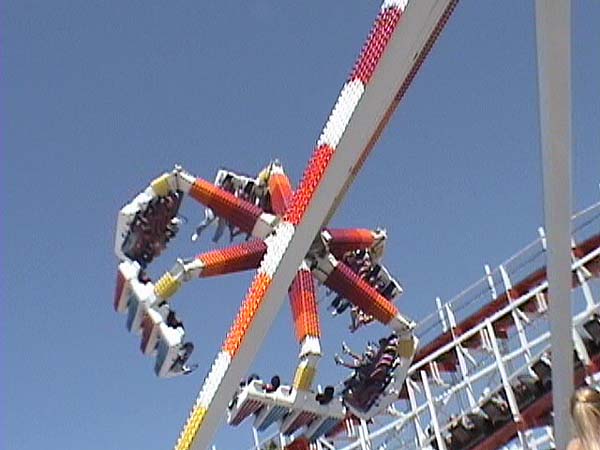 These are really fun rides, but I wish parks would put them on the programs that spin a lot more!
Click HERE to see Page Two of "Santa Cruz Beach Boardwalk Photos"