Paramount's Great America
Santa Clara, CA
Official Website: http://www.pgathrills.com/
Bay Area California Trip 2004!

Six Flags Marine World Paramount's Great America Santa Cruz Beach Boardwalk Bonfante Gardens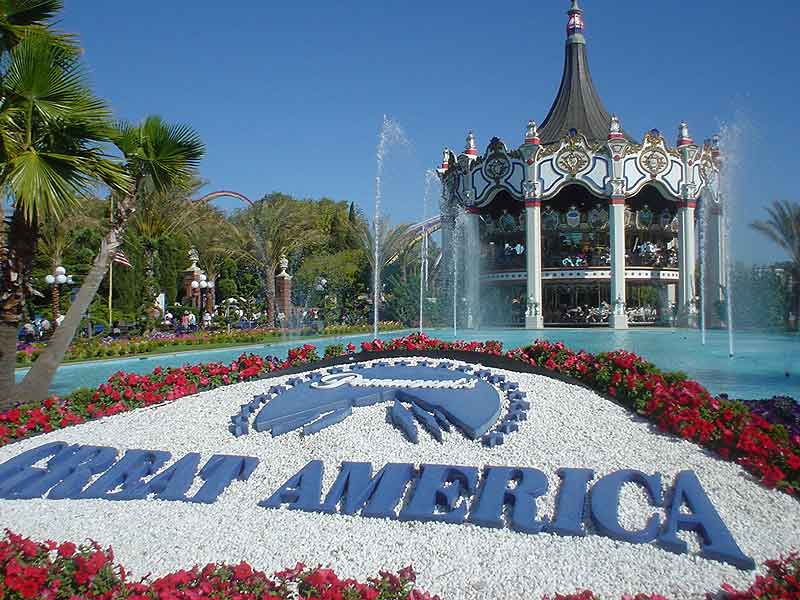 Yay! We made it to Paramount's Great America!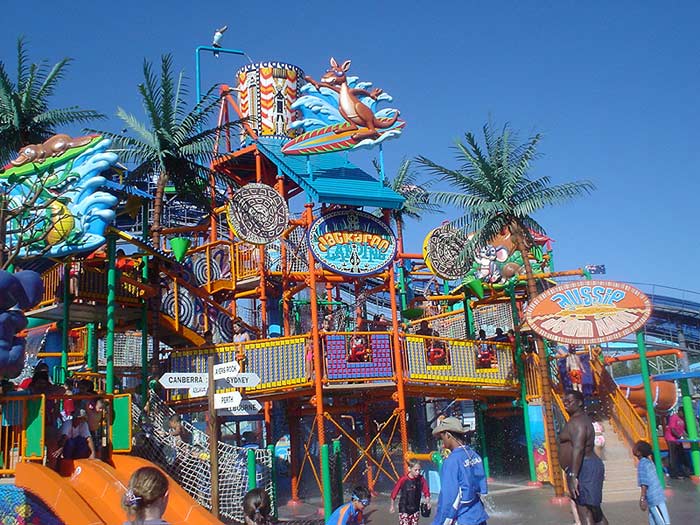 PGA opened up a few wet/dry slides and a kids water play area this year to replace their flying coaster.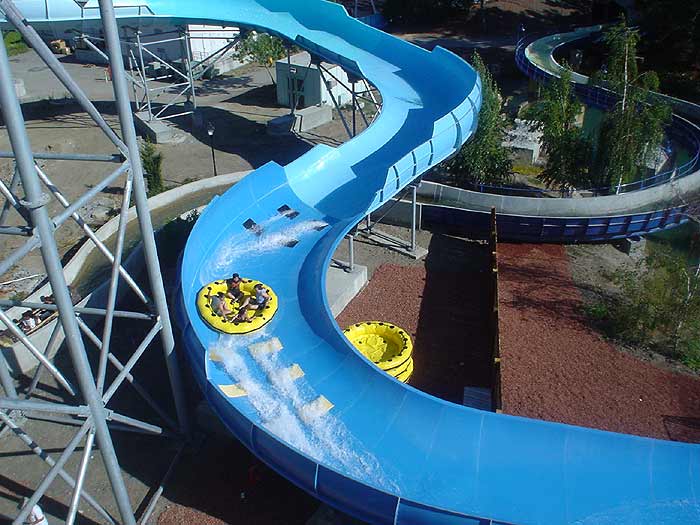 The new slides were indeed a hit!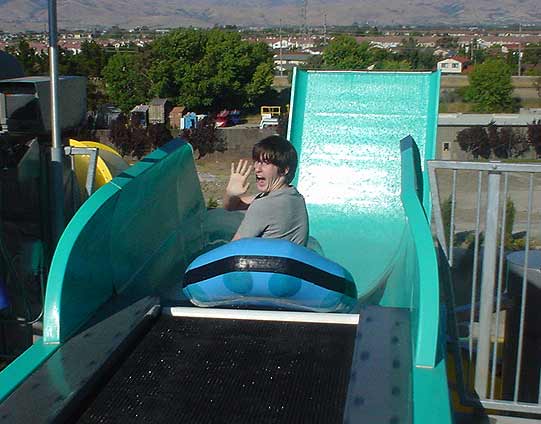 Mark gets ready for this slide which is way better than Stealth was!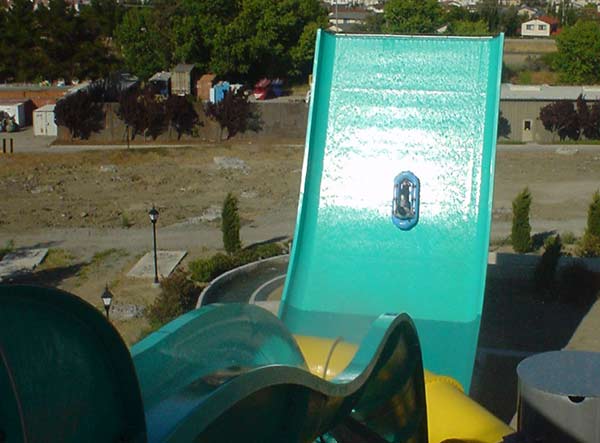 You get some serious airtime on "Thunder Down Under!"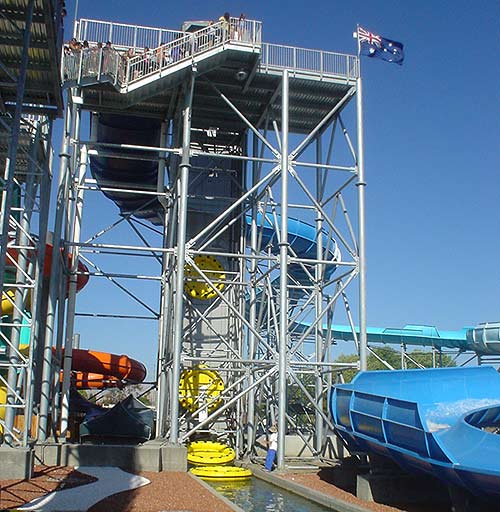 We all marveled at the "vertical raft lift" technology!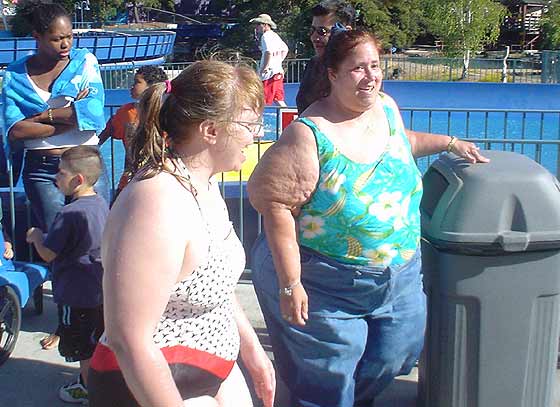 There are some things that just shouldn't be in a bathing suit!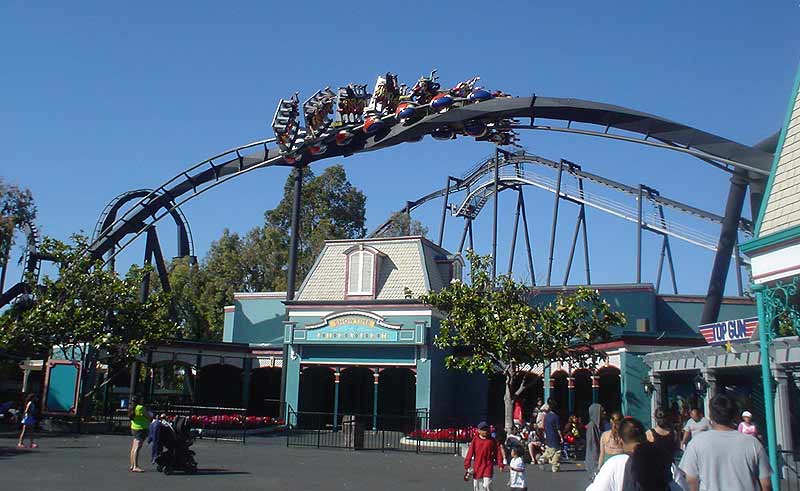 And here it is! A roller coaster picture! YAY!!!! (It's Top Gun, BTW!)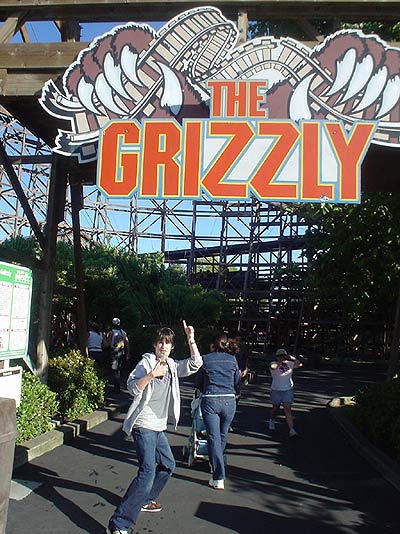 Mark prepares for the awesome ride that IS the Grizzly!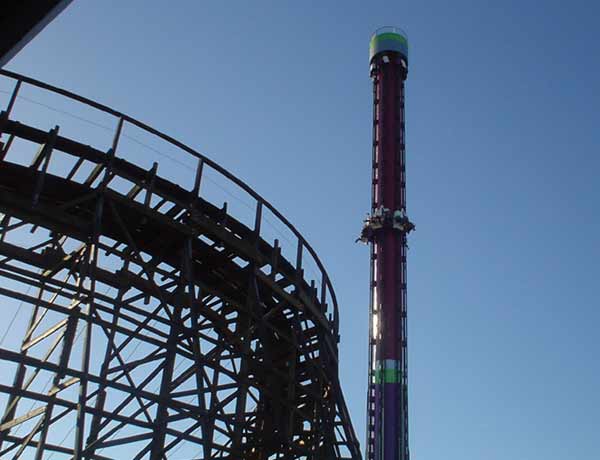 Drop Zone is falling. (Sorry, I can't think of a better caption!)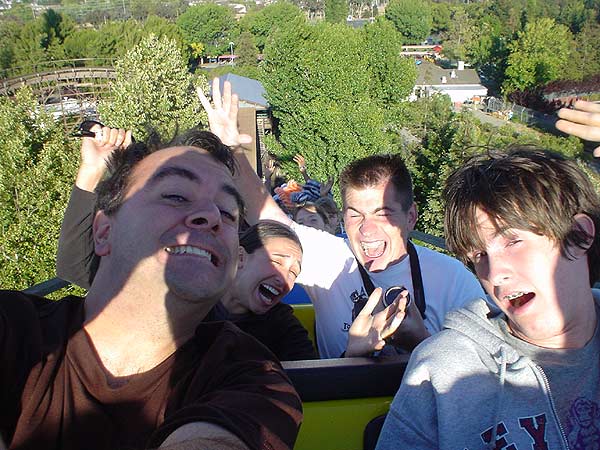 Um...ok....we all look WAY too excited to on Grizzly!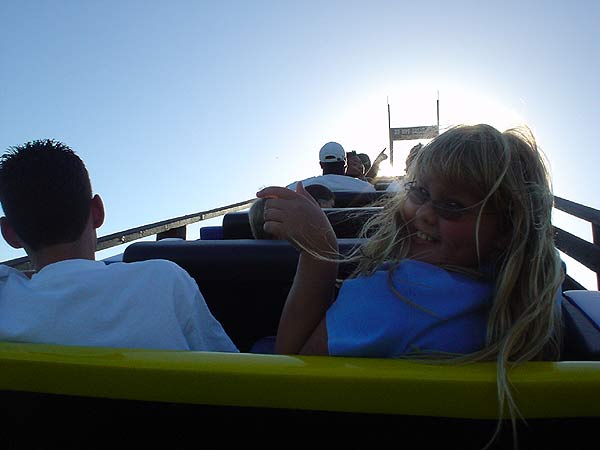 Dan has found himself a hot-ass riding partner! Gor for it Dan, she's a hottie! =)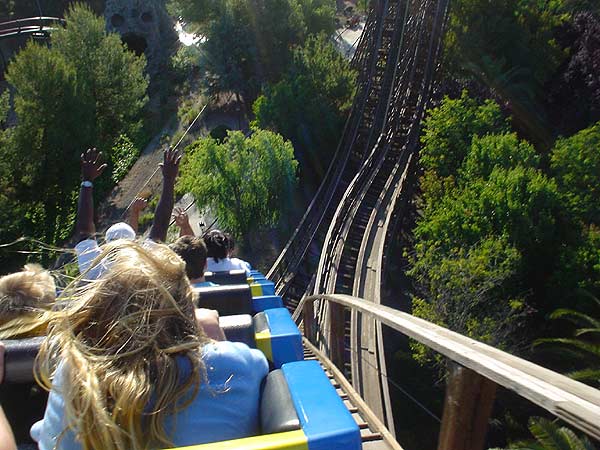 The airtime.....amazing....UNBELIEVABLE!!!
Click HERE to see Page Two of "Paramount's Great America Photos"