Water World Water Park
Denver, CO
Official Website: http://www.waterworldcolorado.com/
Denver 2005 - Where in the world are Robb & Elissa?
Six Flags Elitch Gardens Old Elitch Gardens Waterworld Lakeside Park Winter Park Alpine Slide Other Denver Stuff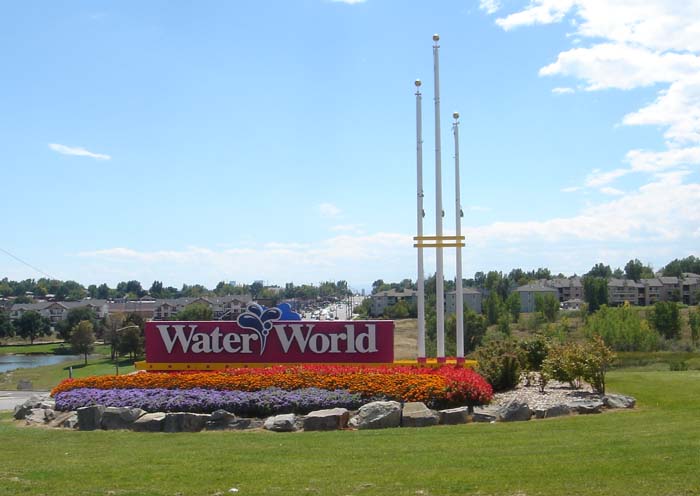 Water World is Denver's largest water park, and it was probably one of the nicer parks we've been to.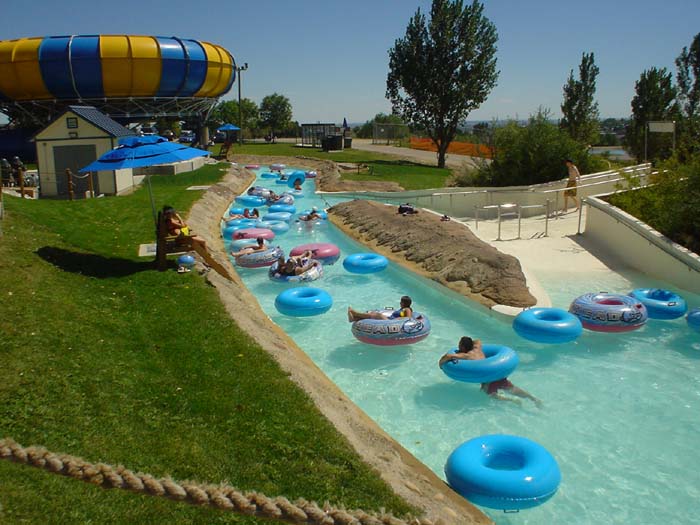 Lot of traditional water park attractions like the lazy river.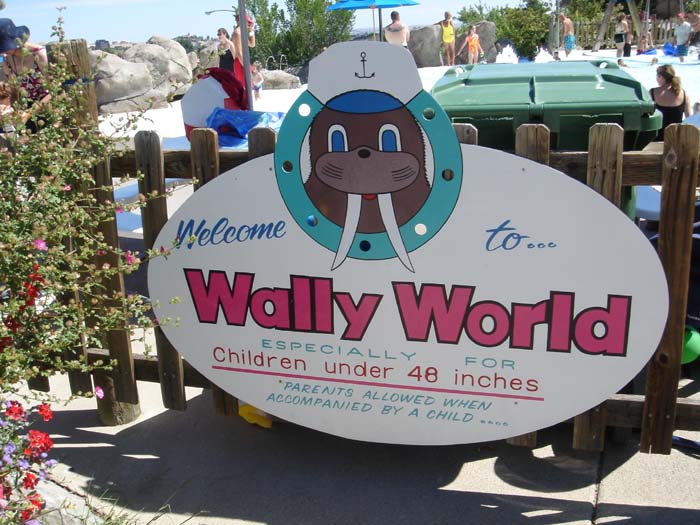 Part of the park seemed to be semi-themed after the movie "Vacation"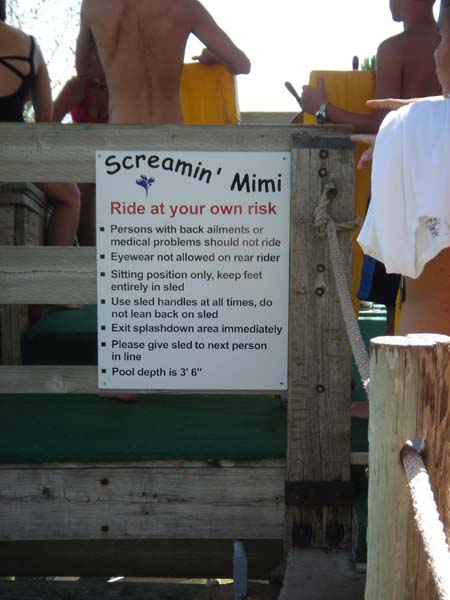 There was even the "Screamin' Mimi!" I wonder where the Whipper Snapper is? =)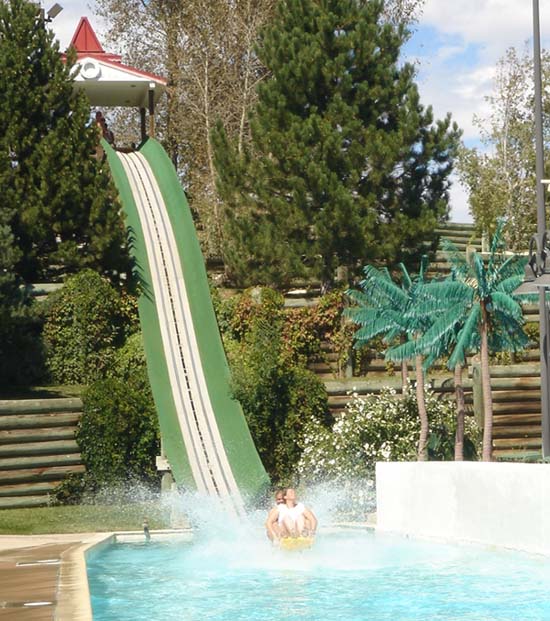 Screaming Mimi' was some fun "old school" water ride!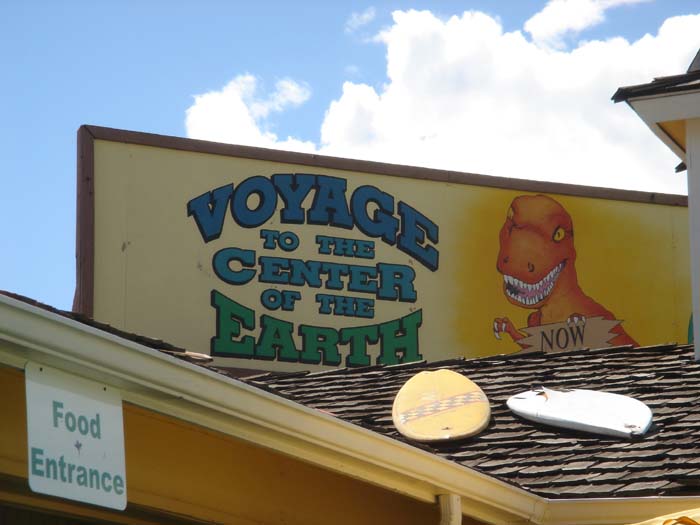 The cool thing the park had was three "dark ride" water rides. Much like a typical "dark ride" at a "dry park" this one you ride through a tube
and float by all the different "animatronic" scenes.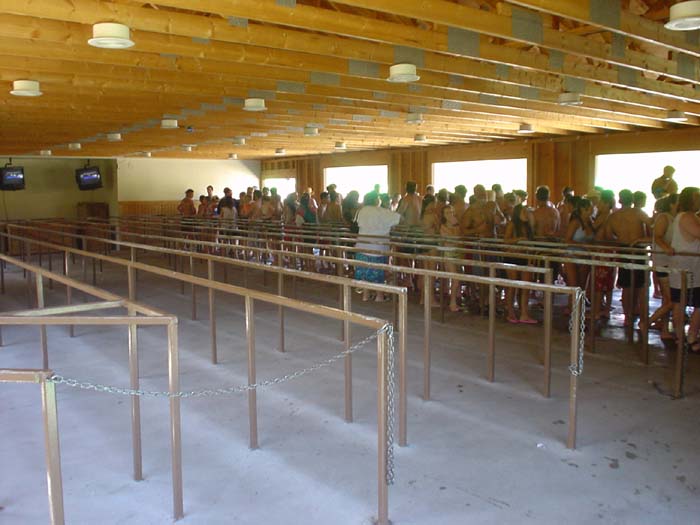 The water rides had normal style "queue houses" with TV screens giving you the pre show.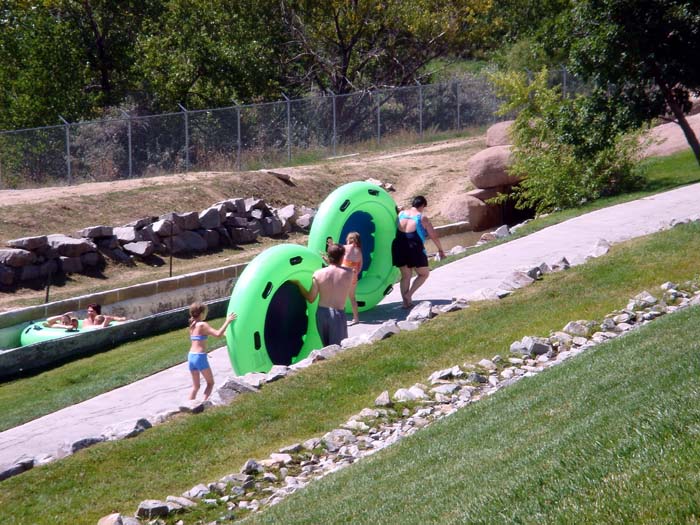 Then you carried your "family raft" style tube to the top.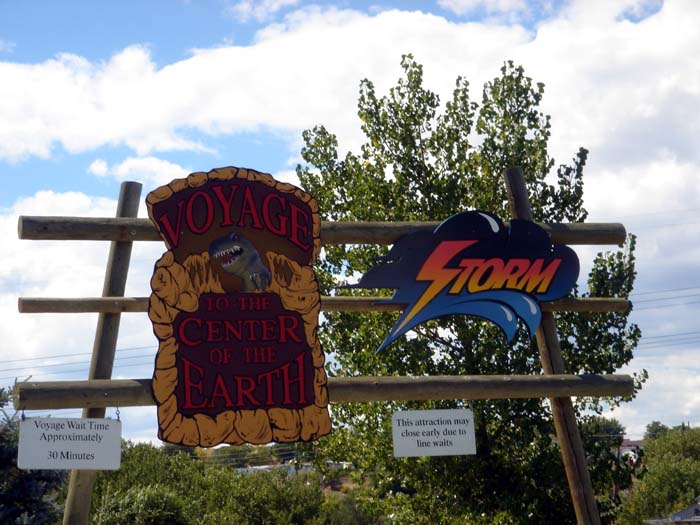 Both of these rides were really well themed!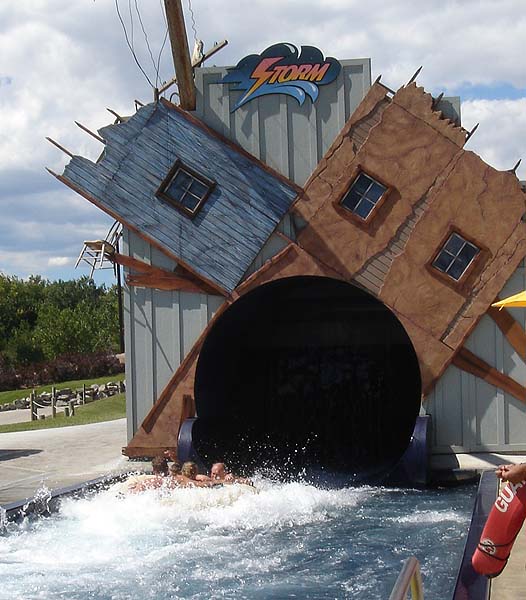 Here is the splashdown of Storm.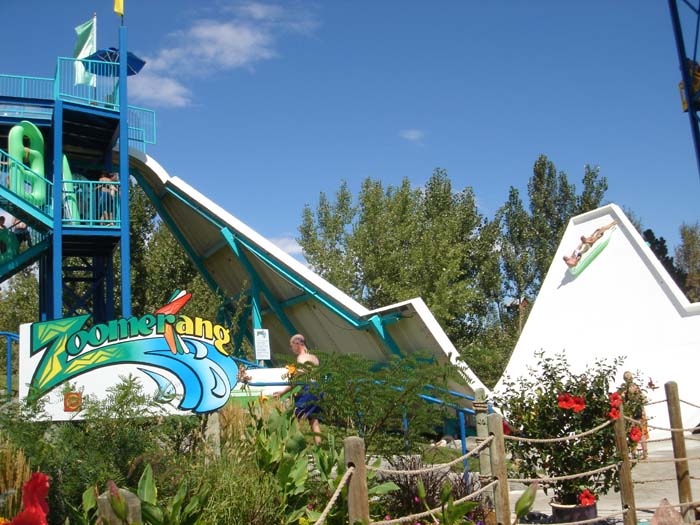 Zoomerang was not a clever name for a Vekoma mind basher, nor was it a prop from Mr. Rogers Neighborhood!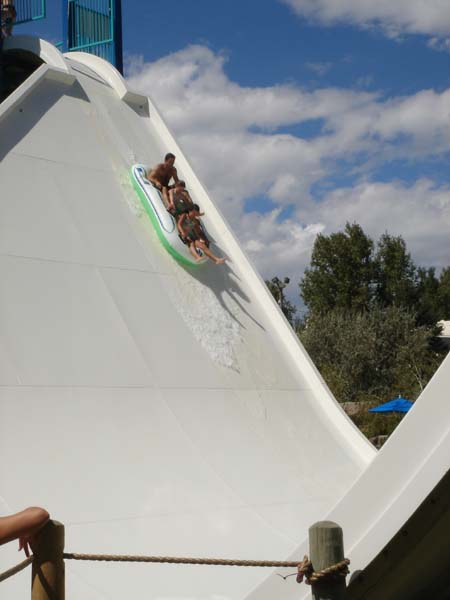 It was one of those half-pipe water slides which I think we got more airtime than any coaster at Elitch Gardens!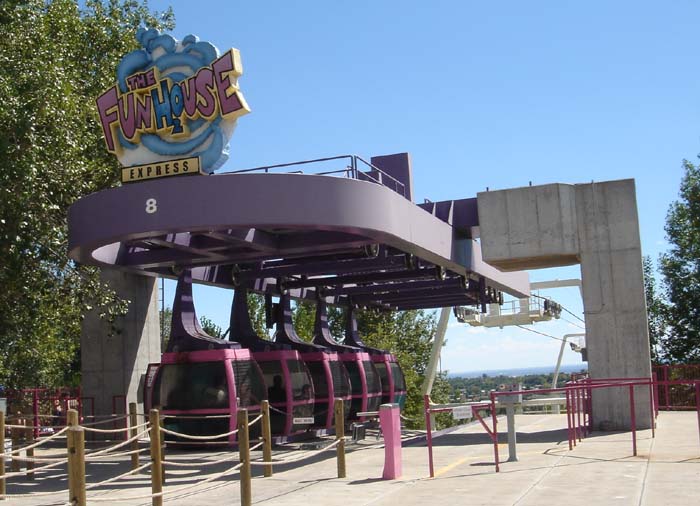 Anyone remember the old skyway from Circus Circus' Adventuredome?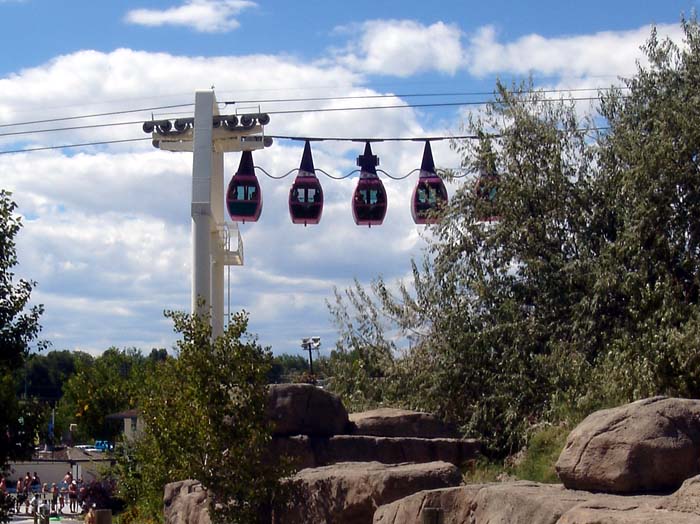 Is this the same one?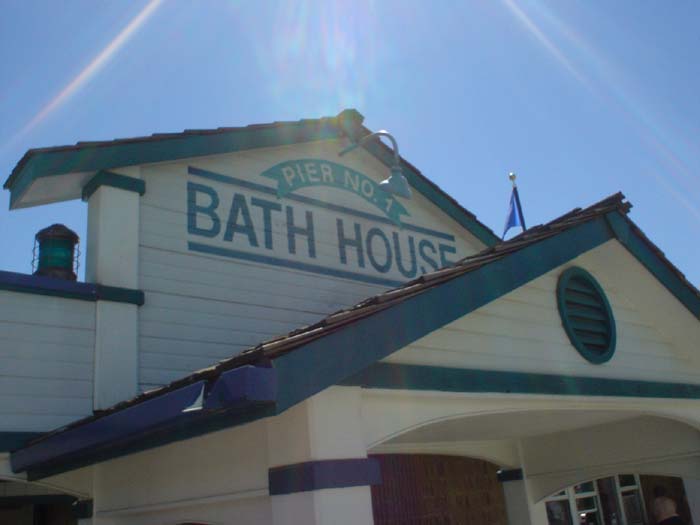 Ahh, any park with a bath house is a great place to be! =)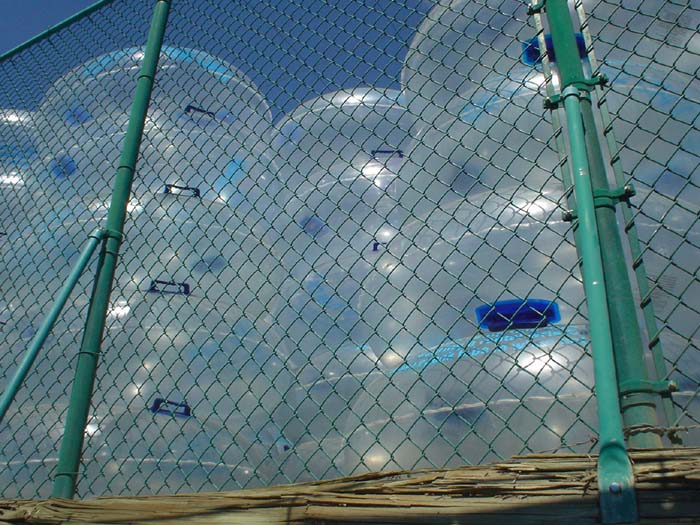 This the jail where the bad tubes go.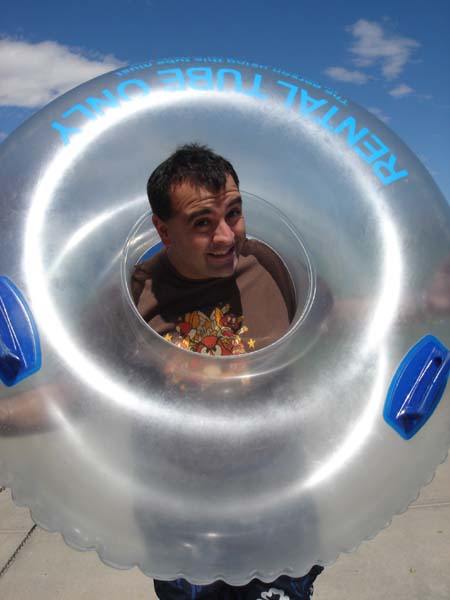 "I got me a bad tube!"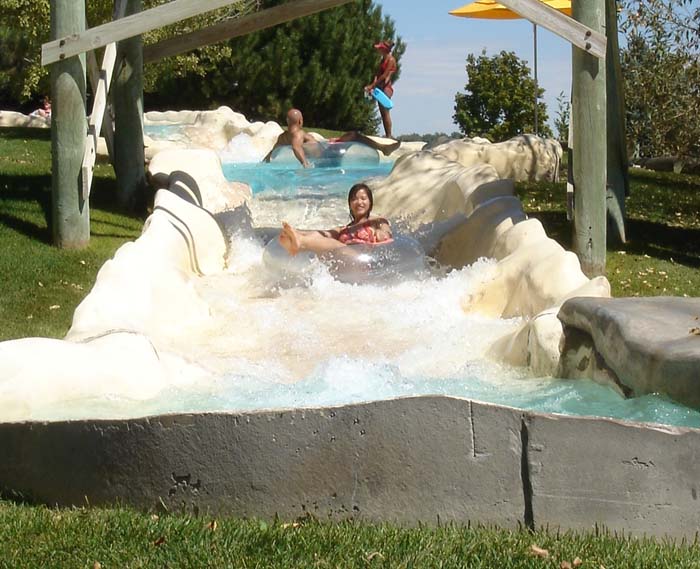 They had "water chutes" like at Schlitterbahn, but these were without the annoying little parasites that eat your eyeballs!!!!
Click Here For Page Two of Water World photos!
Water World 2005 Denver Trip Photos Page 1 2