Six Flags Elitch Gardens
Denver, CO
Official Website: http://www.sixflags.com/parks/elitchgardens/index.asp
Denver 2005 - Where in the world are Robb & Elissa?
Six Flags Elitch Gardens Old Elitch Gardens Waterworld Lakeside Park Winter Park Alpine Slide Other Denver Stuff
Back in September of 2005 Elissa and I decided to take a "secret" little trip because, you know, sometimes we just need to do a trip
on our own every once in a while! Well, anyway, we started posting some REALLY random photos in the forum to a thread we called
"Where in the world are Robb & Elissa?" Well, the thread went on to be one of the most popular threads on the forum as people attempted
to guess where we were by reading our purposely confusing clues and totally random photos. Well, some people actually figured it out!
If you want to see that original thread, click HERE!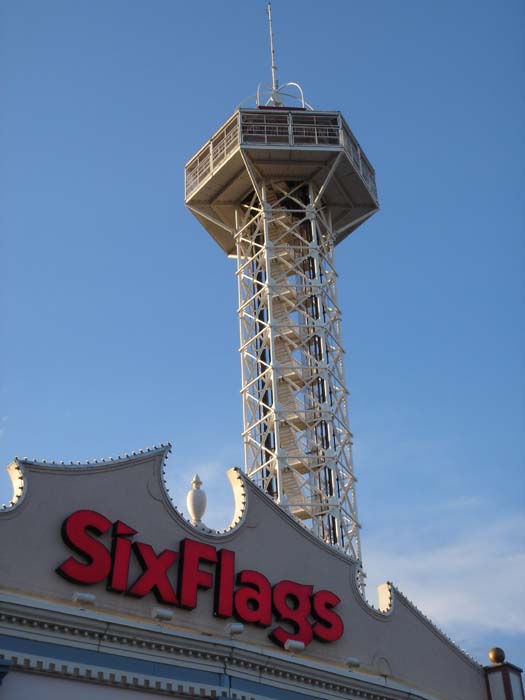 Six Flags Elitch Gardens! Technically the last Six Flags park in the country that Elissa had not been to!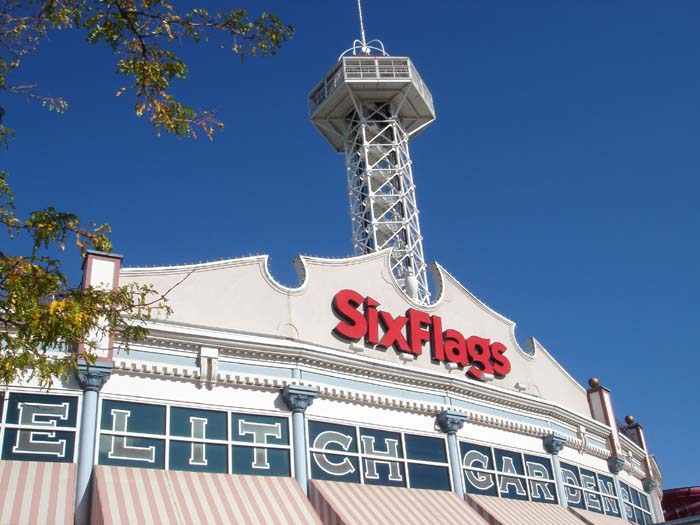 The tower looks oddly familiar.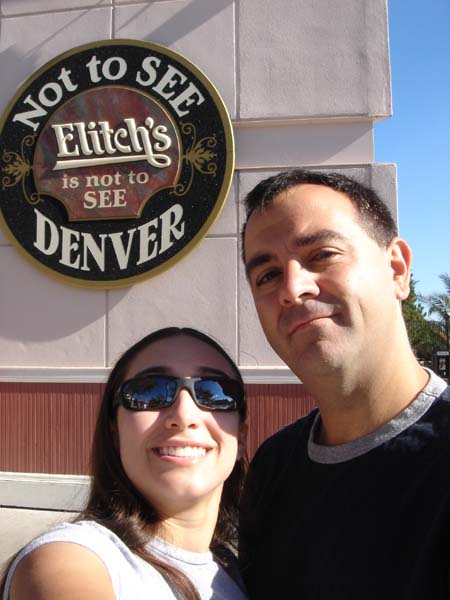 We didn't see Elitch's....so now what?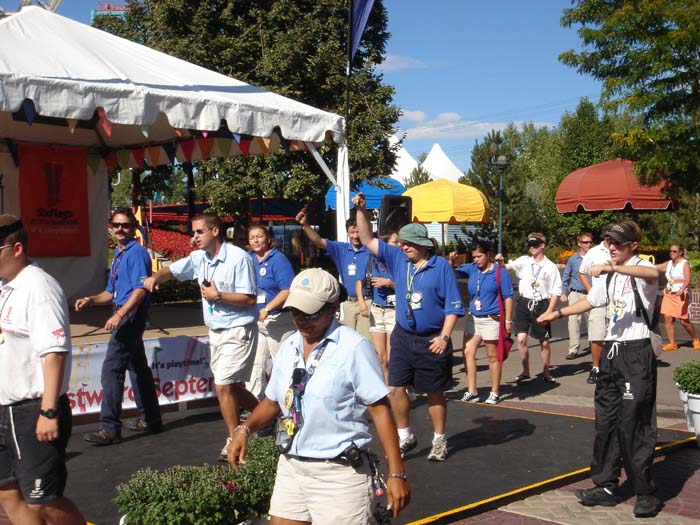 When the park opened, the staff presented a bizarre ritual which kind of looked like a cross between "Lord of the Dance" and the Maccarena!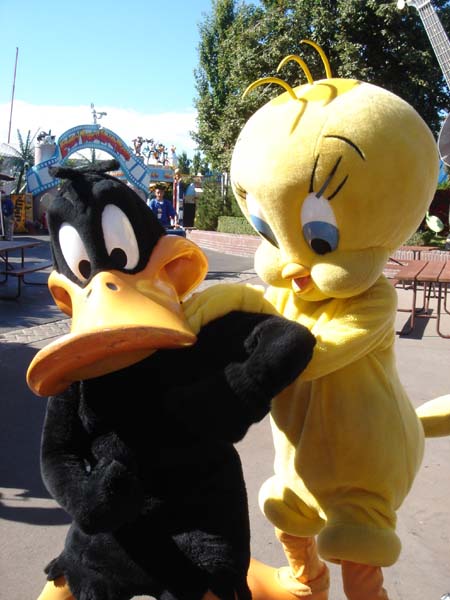 Daffy and Tweety were getting just a LITTLE too close! *blush*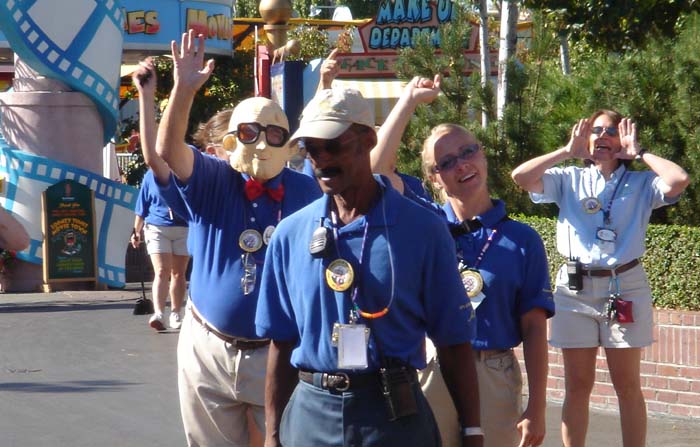 There were women screaming, rubber Mr. Six masks, and some serious display of insanity!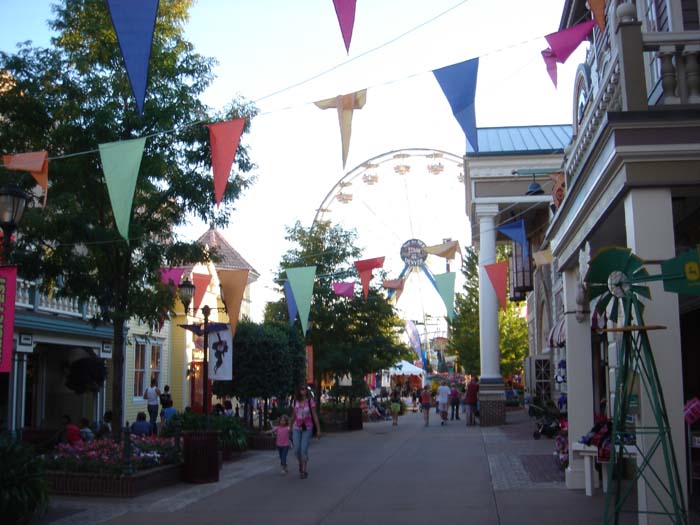 Thankfully, the dance ended and the park was open, and not very crowded.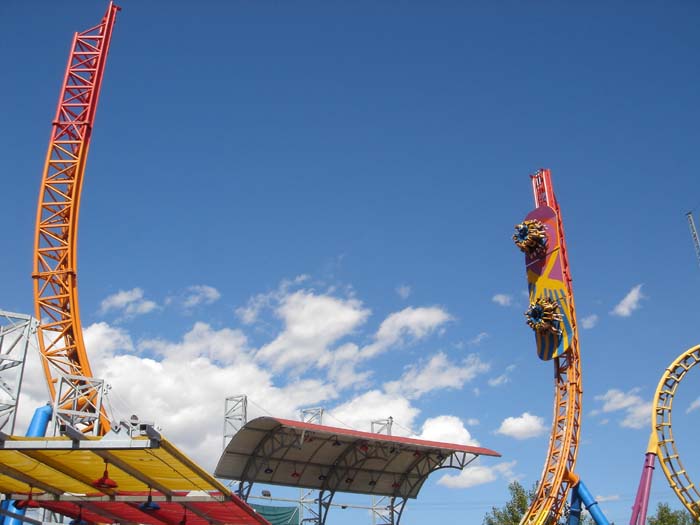 Now this is MY kind of snowboarding
(because...if I really tried to snowboard, I would die.)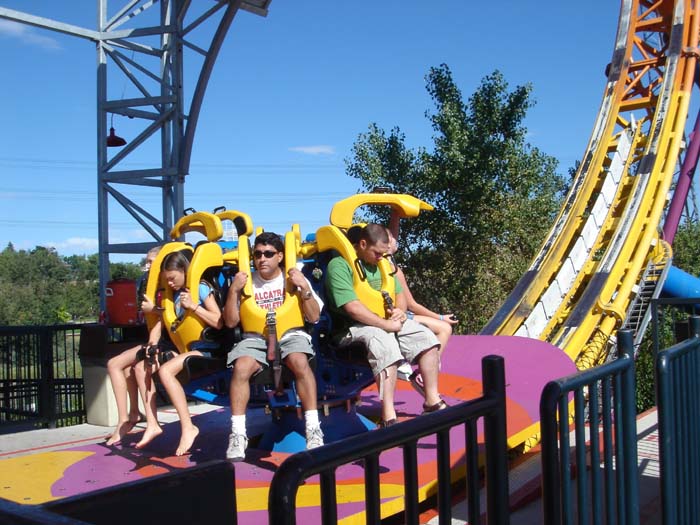 Why does everyone look like they are saying grace before they ride? I thought this was Denver, not Salt Lake City!!!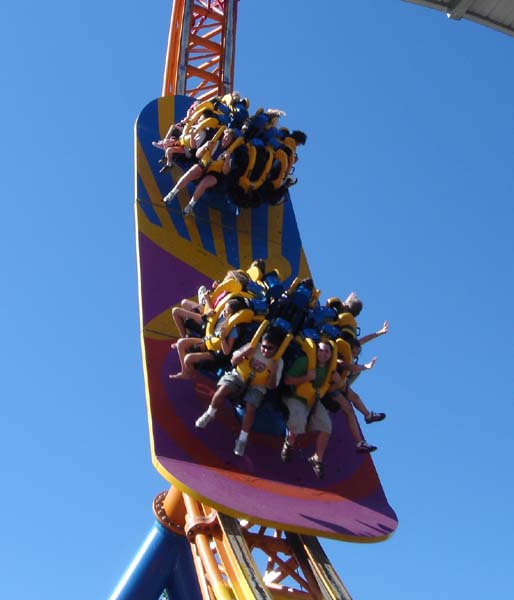 Is it a coaster? Or is it a flat ride? It did really kick ass, though!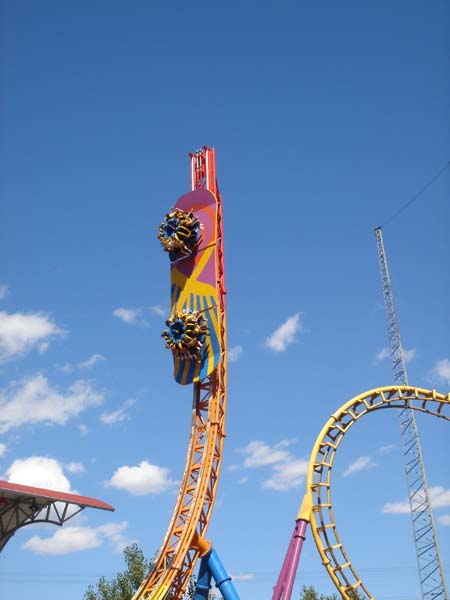 Any ride that gets lim launched with vertical spikes while spinning round and round is fine by me!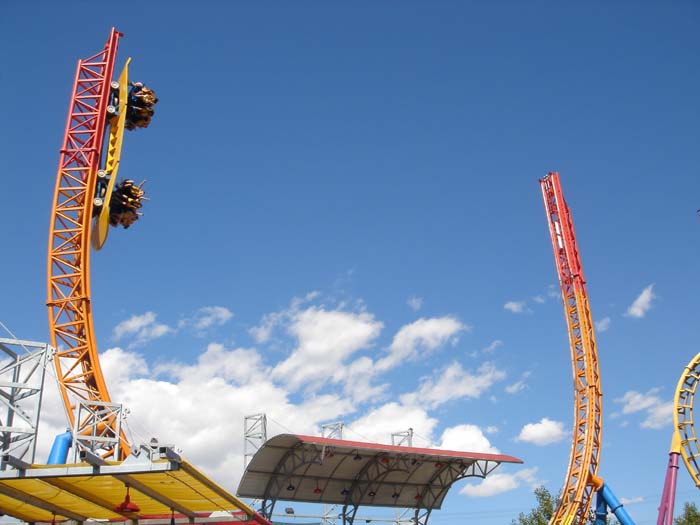 What is with Intamin who seem to make rides in GIANT letters? They've made giant L's, giant I's and now a giant U!
What do you think they are trying to spell?!?!?! Do you think perhaps there is someone locked in a cage at the Intamin
ride factory being forced to make rides and over time they will create enough rides in the shape of letters to spell:
"Help me, I am being held hostage by Intamin forced to make rides. Please send milk and waffles."
Hmm...that can't be it because there is no "U" in that sentence. WHAT ARE THEY TRYING TO SPELL?!?!?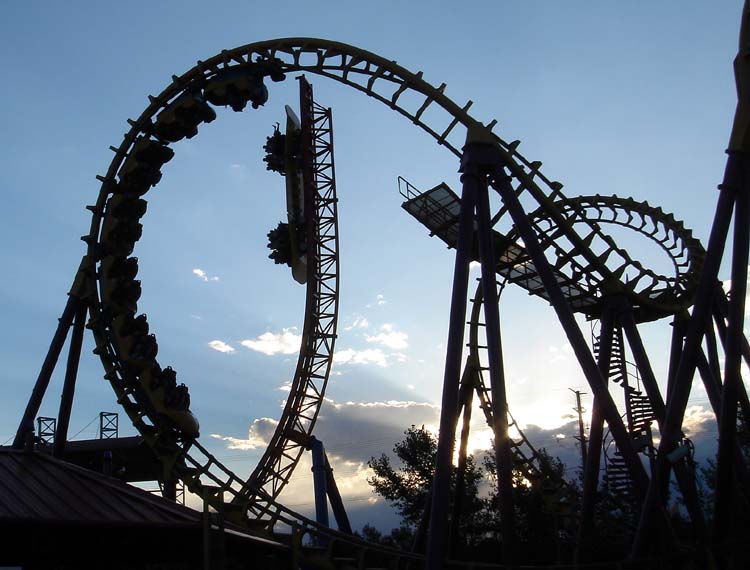 BTW, that giant U totally craps all over that Boomerang!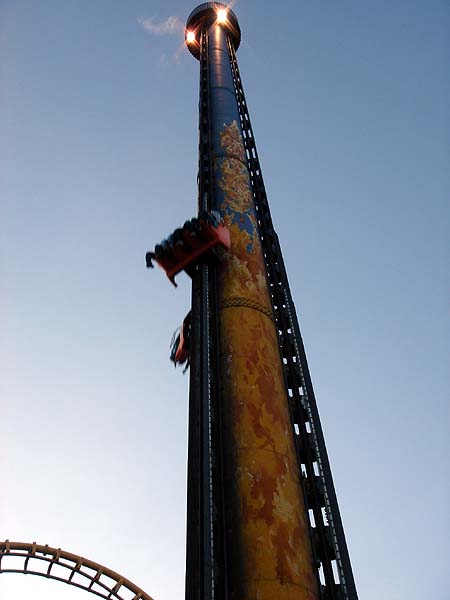 See!!!! A Giant "I"!!!!!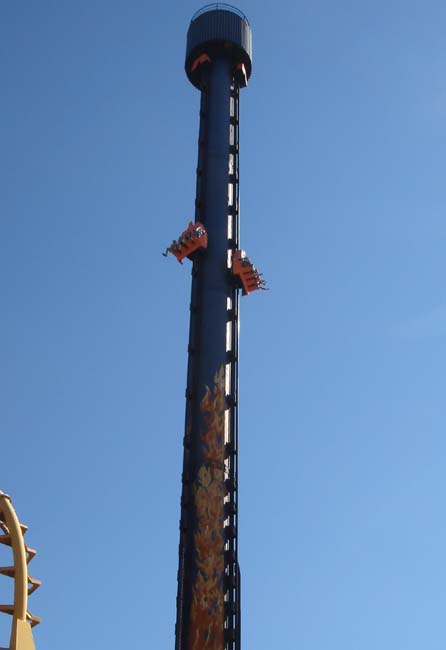 Giant I....Giant U.....If they made a ride into a giant F and Elitch built a 1st gen freefall, they could sped "U-FIL"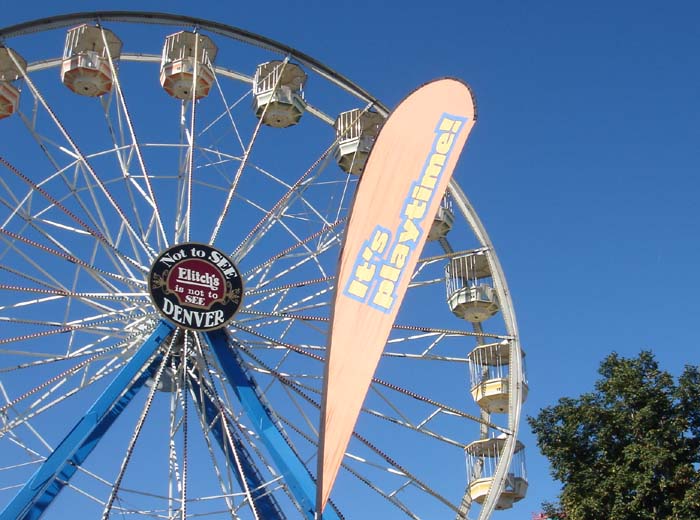 Yes, yes...we know about not seeing Elitch's and Denver and all that stuff......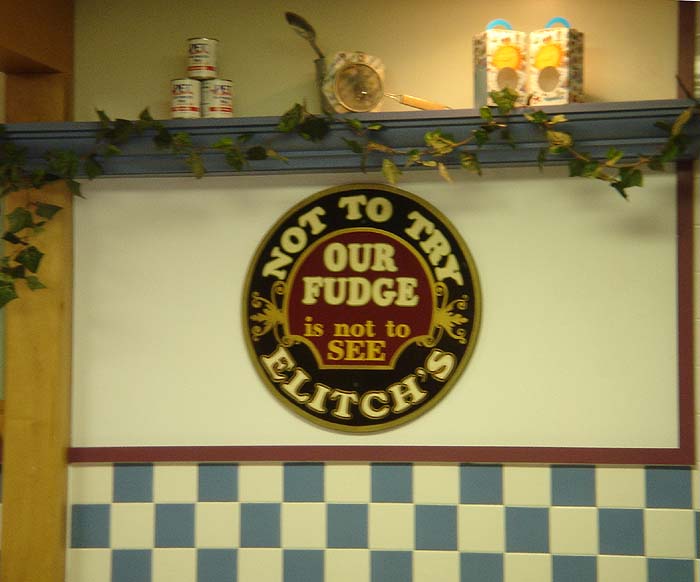 "But Elissa...the sign says I HAVE to try the fudge.....PLEASE!!!!"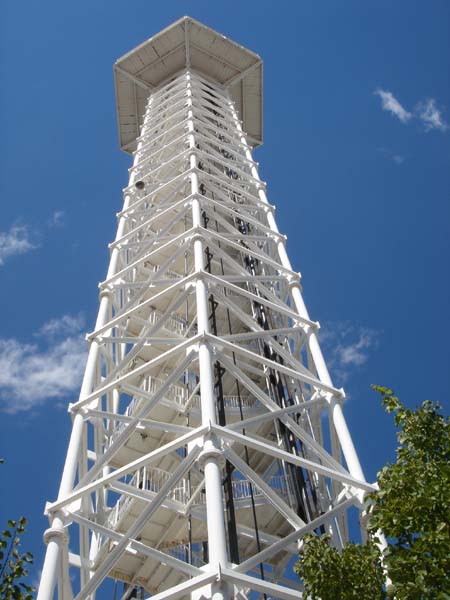 Deja Vu!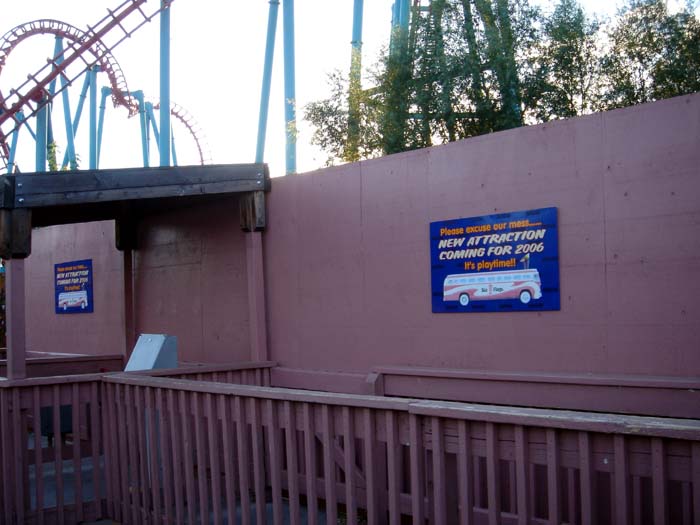 Hey cool! The old man in the bus ride is coming for 2006!!!
Click Here For Page Two of Six Flags Elitch Gardens photos!
Six Flags Elitch Gardens 2005 Denver Trip Photos Page 1 2 3