Six Flags Elitch Gardens
Denver, CO
Official Website: http://www.sixflags.com/parks/elitchgardens/index.asp
Denver 2005 - Where in the world are Robb & Elissa?
Six Flags Elitch Gardens Old Elitch Gardens Waterworld Lakeside Park Winter Park Alpine Slide Other Denver Stuff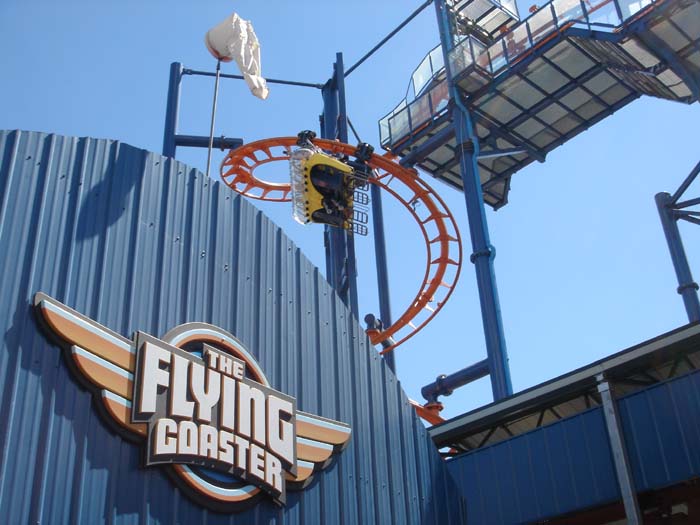 Yay! The "Flying Coaster!" I wonder what this ride does?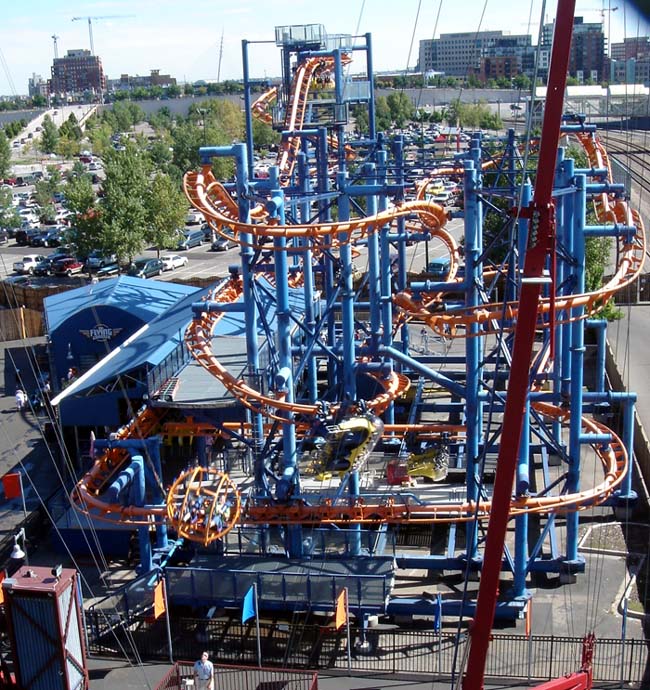 I hope Tatsu is this good! =)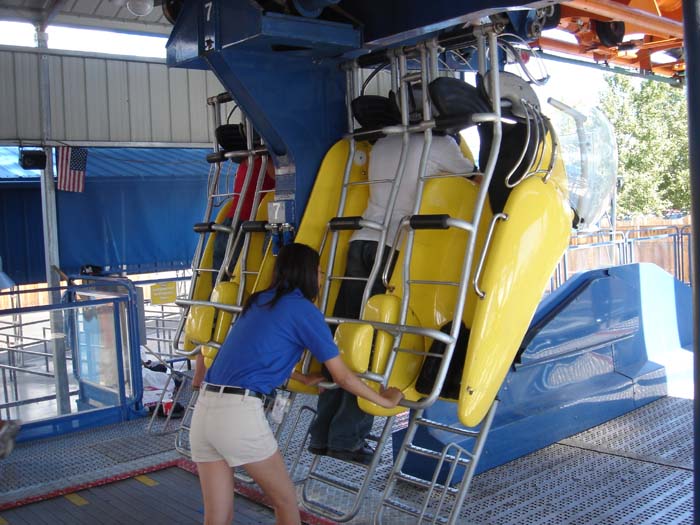 Here are those awesome "cages of death!"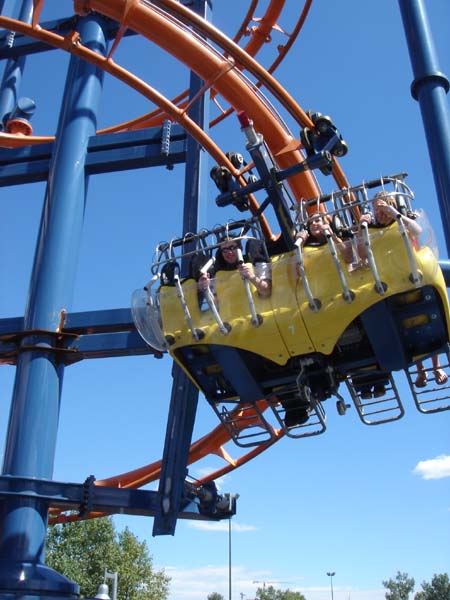 These poor unsuspecting riders have NO IDEA what is in store for them!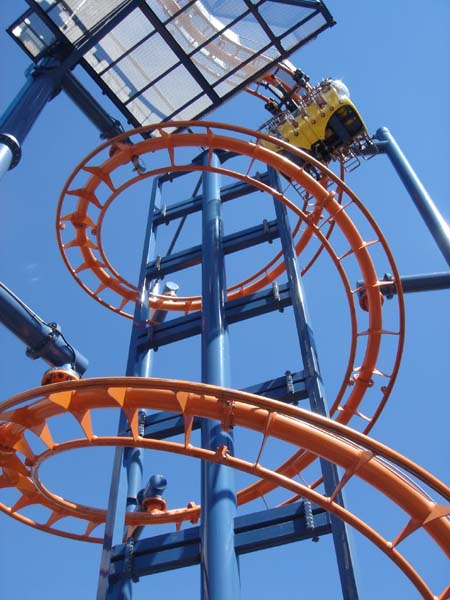 Whee! This part of the ride was fun!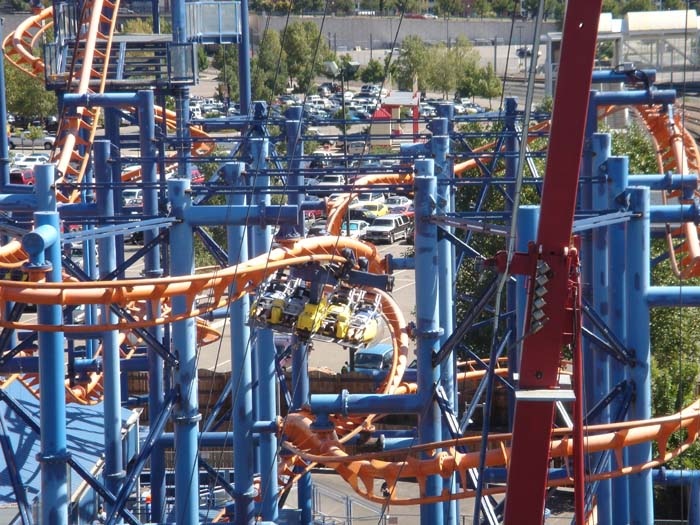 The ride made interesting noises. Almost indescribable noises. The most bizarre metal clanking noises.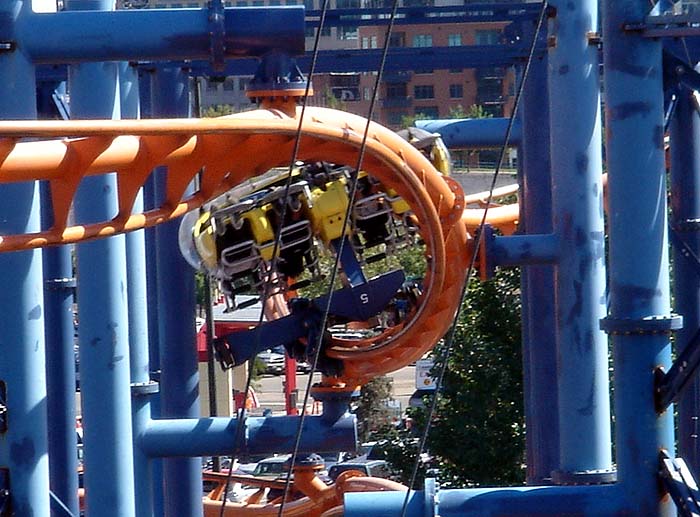 XTREME BARREL ROLL CLOSE UP!!!!

The riders are stunned! Totally comatose!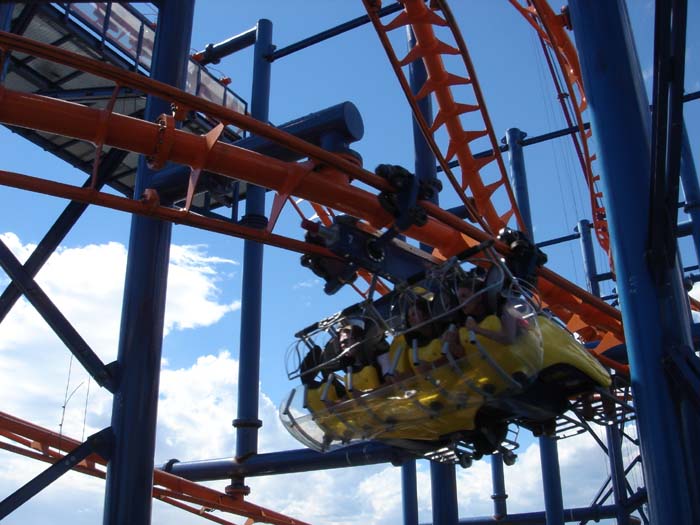 And you know, oddly enough after everything we had heard about it, it really was actually kind of fun!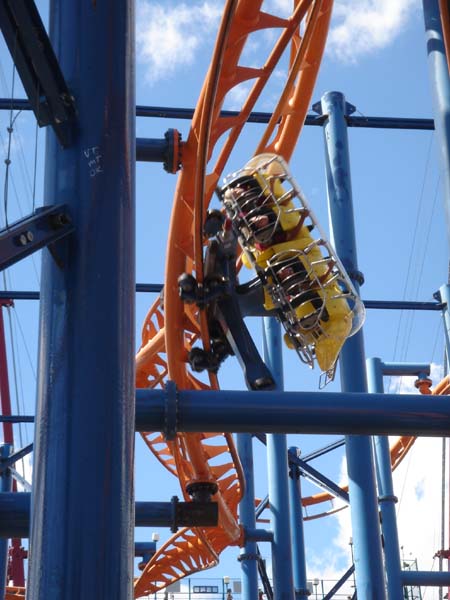 I think Elitch should change the name of all their coasters after the obvious thing that they do..
"The Looping Coaster" "The Painful Coaster" etc.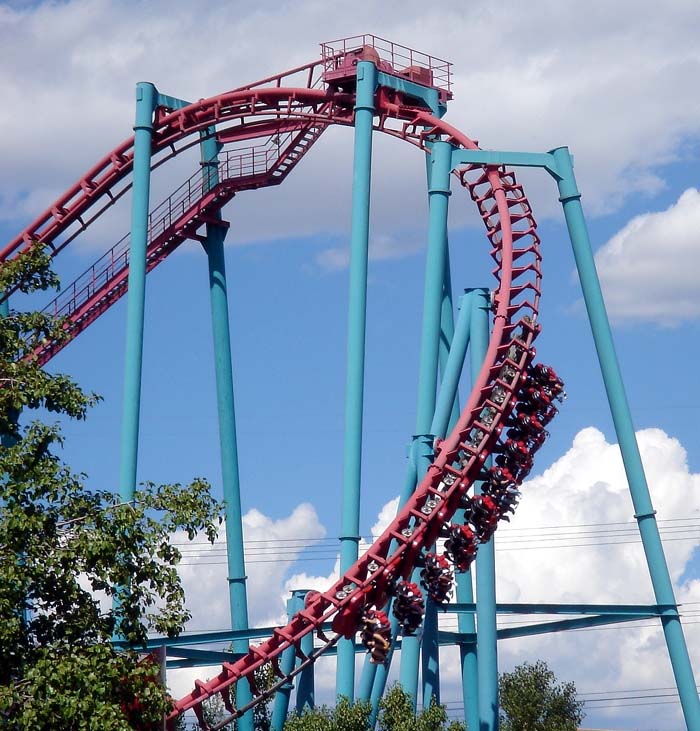 "The Painful Coaster"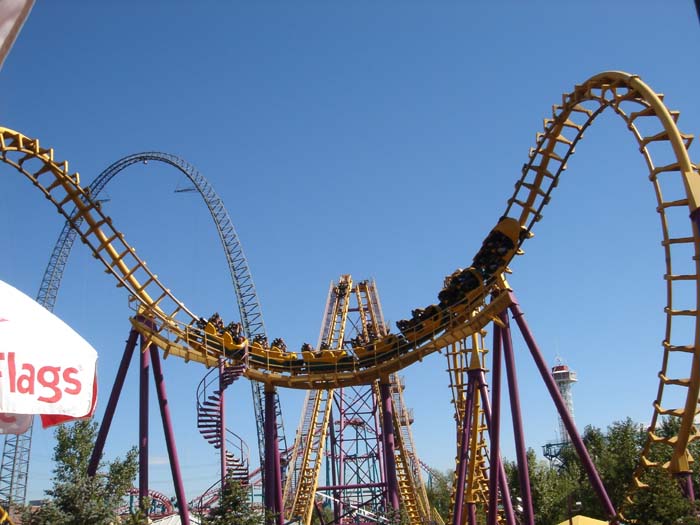 "The Lots-A-Loops and OMG!!!! Coaster!"
Click Here For Page Three of Six Flags Elitch Gardens photos!
Six Flags Elitch Gardens 2005 Denver Trip Photos Page 1 2 3