Lakeside Park
Denver, CO
Official Website: http://www.lakesideamusementpark.com/
Denver 2005 - Where in the world are Robb & Elissa?
Six Flags Elitch Gardens Old Elitch Gardens Waterworld Lakeside Park Winter Park Alpine Slide Other Denver Stuff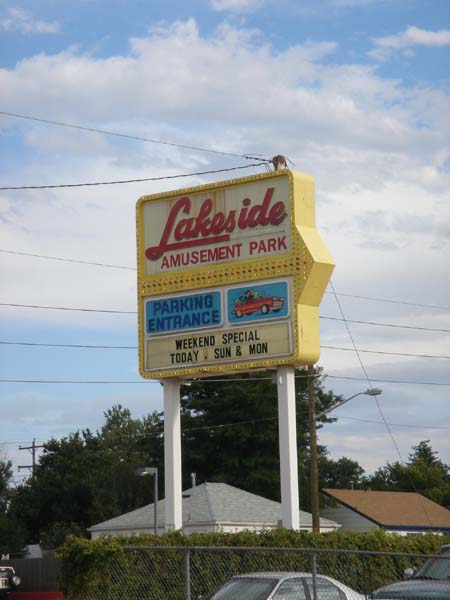 Lakeside park is one of those older "traditional" parks. Oddly enough it's RIGHT down the street from the Old Elitch Gardens site.
This park has been here since at least 1908. It is like walking into a time machine....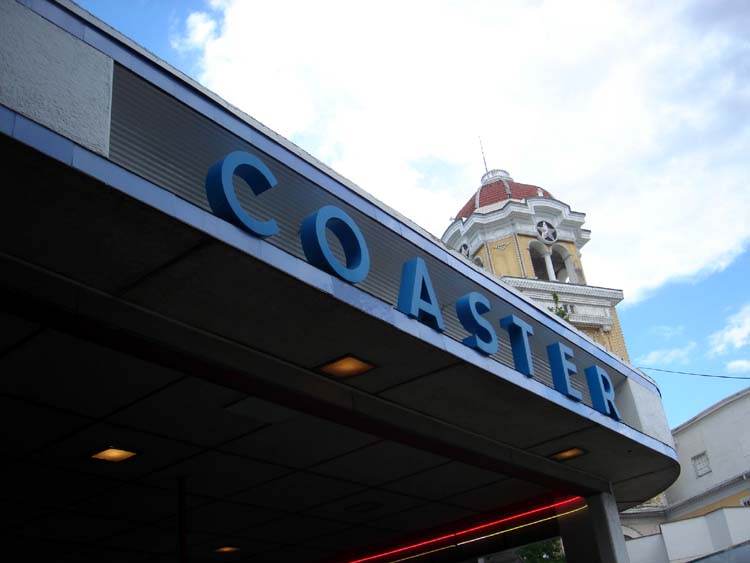 The highlight of the park is the "Cyclone" built in 1940.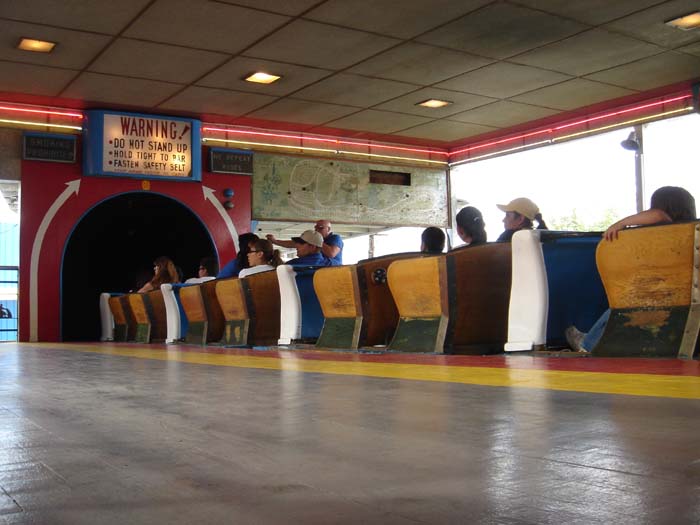 The station and everything about this ride is considered "Classic"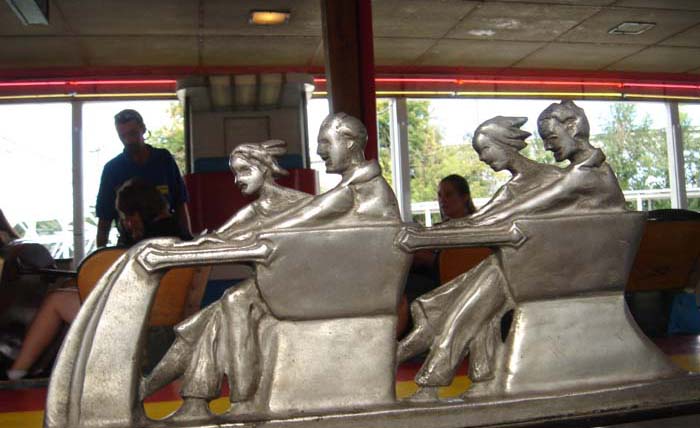 These little dudes got zapped with an alien ray gun and now are permanently embedded into the railing of the Cyclone.
Well that's what I was told!!! It makes for a good story, doesn't it?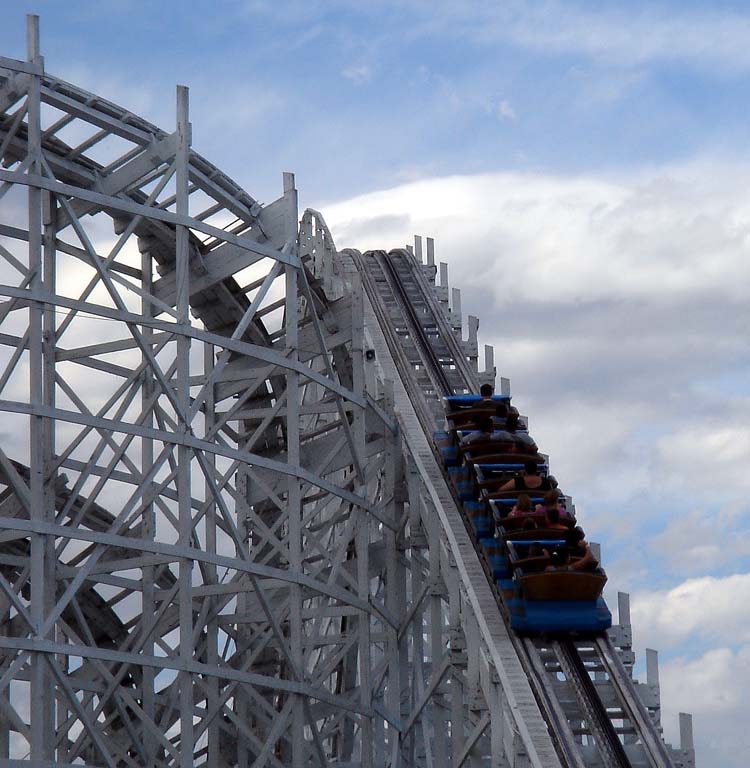 This....is what we in the coaster geekdom call a "lift hill"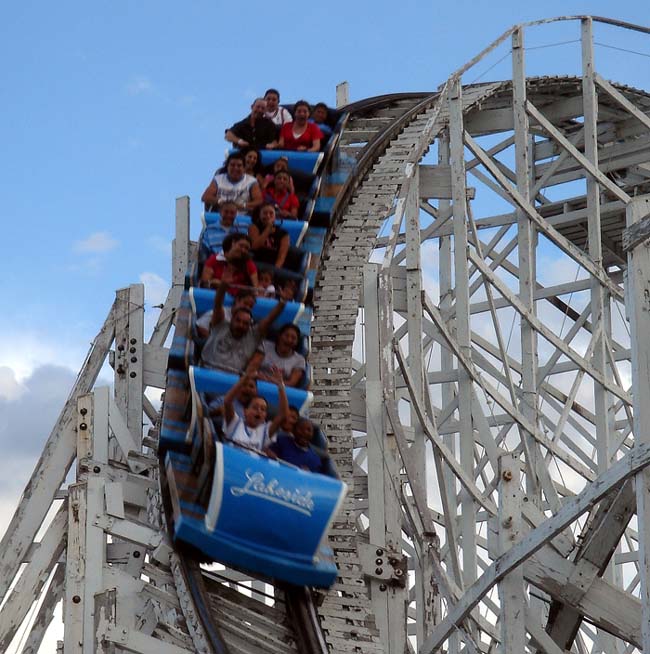 Guy in the front seat is saying "HOLY ENCHILADA!!!!!"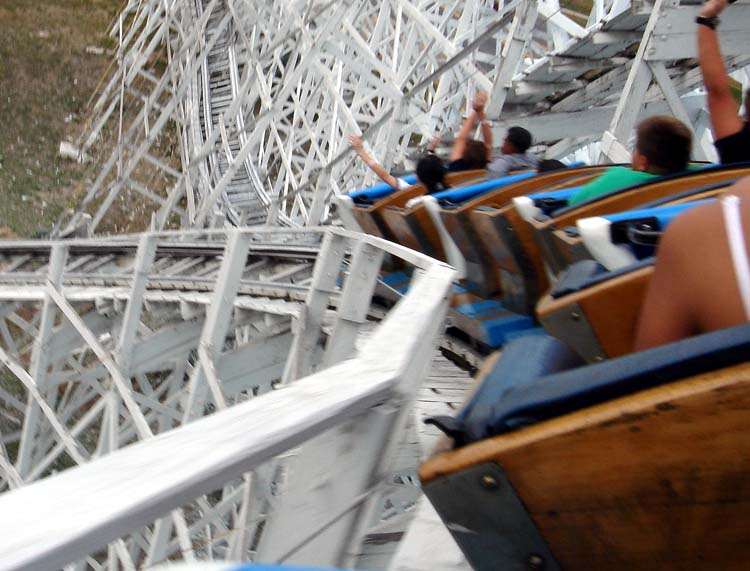 There's some decent drops and other fine matter on this coaster.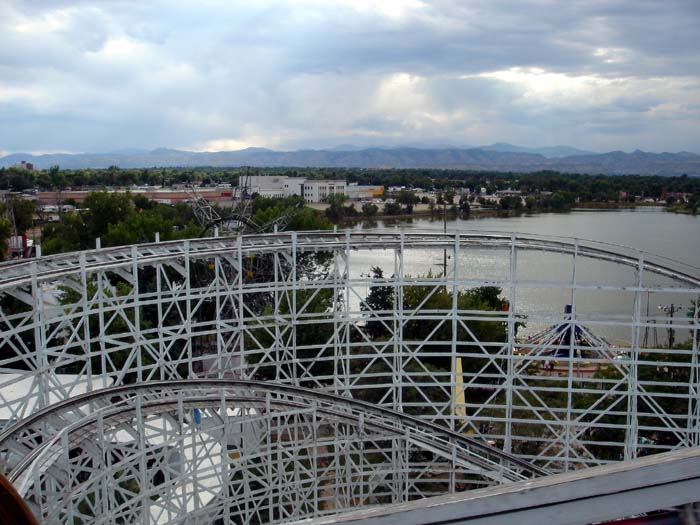 And this is why it's called "Lakeside Park."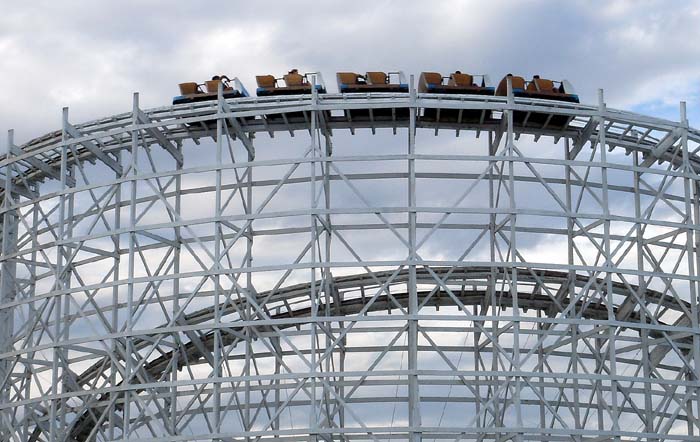 The ride can be a bit rough, but it IS like 65 years old!!!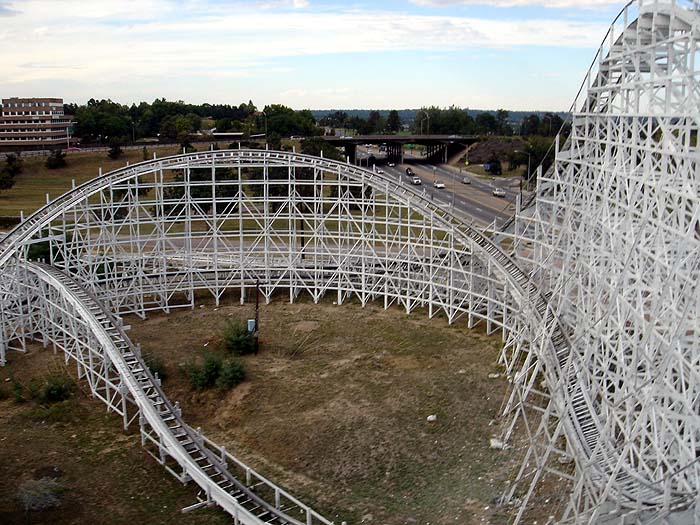 Got kind of a funky layout too. Almost as though something might have been in the middle here at one point.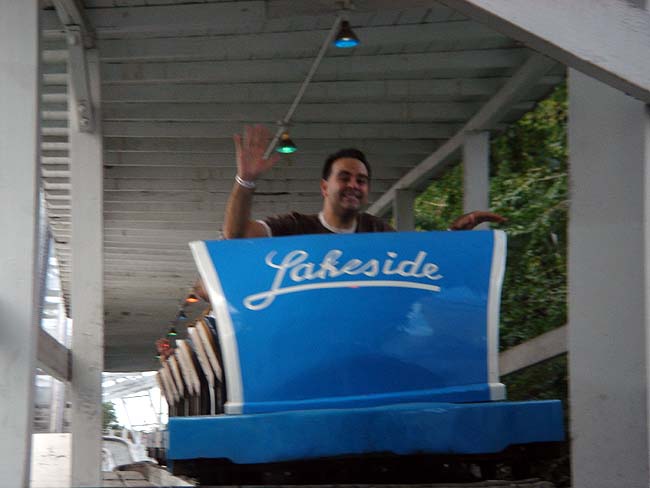 "Hello TPR readers! I'm not *quite* as old as this coaster!"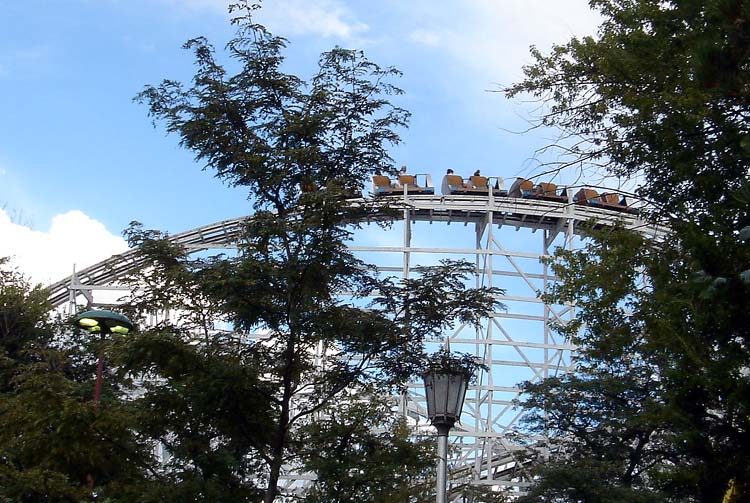 "Nice day here in Colorado" says Phil the wonder Owl.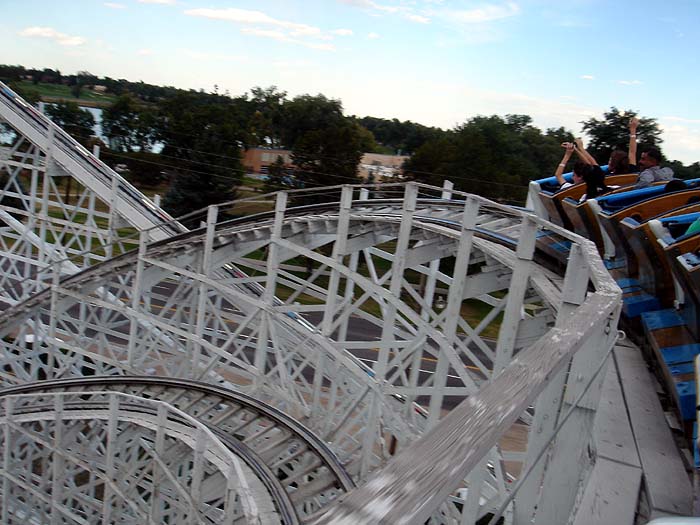 The coaster looks like it has been recently painted, which if I remember from a few years ago it really needed!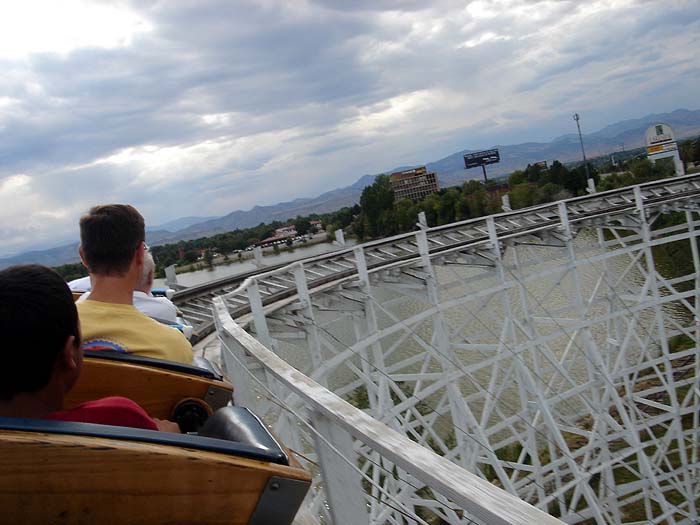 Nice view of the lake and Target while on the ride!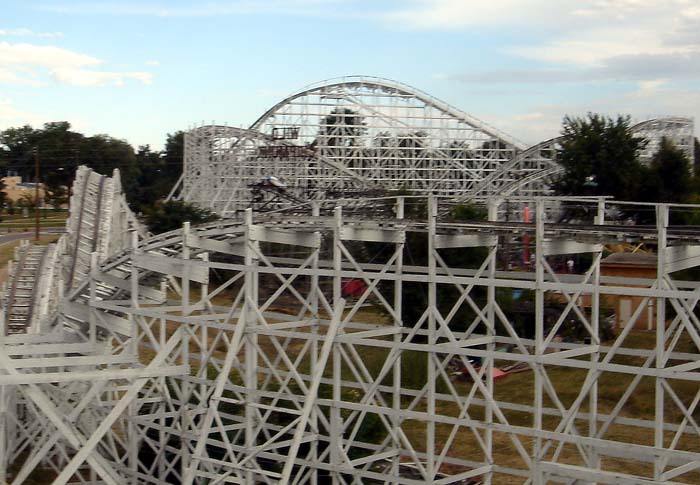 Hmm...that looks oddly familiar......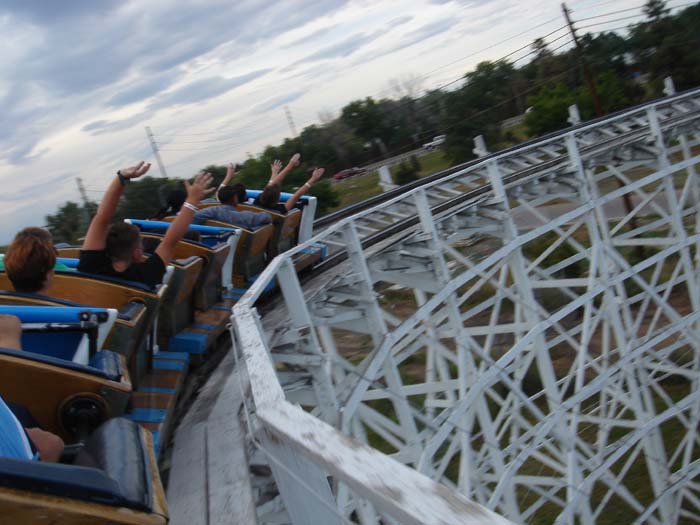 "The wheels on the bus go round and round....."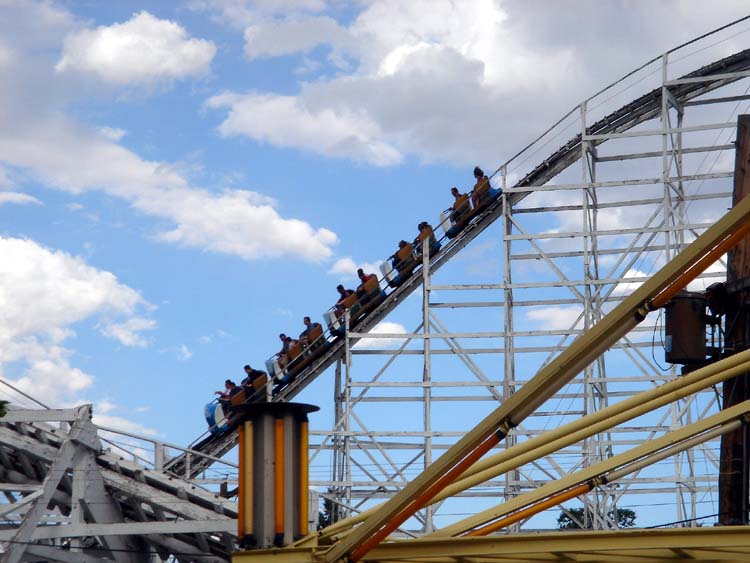 "I like big drops and I cannot lie...."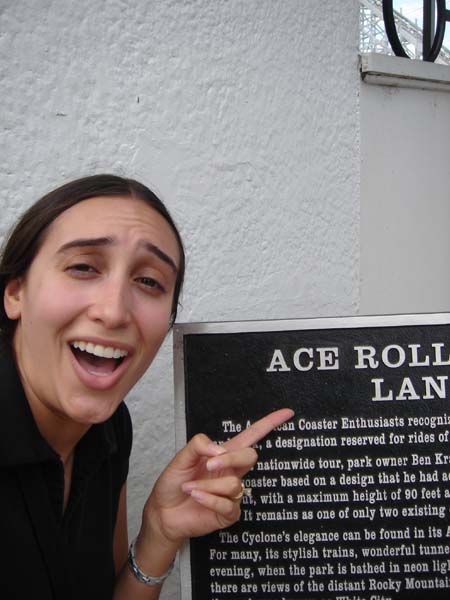 "LMAO!!!!!"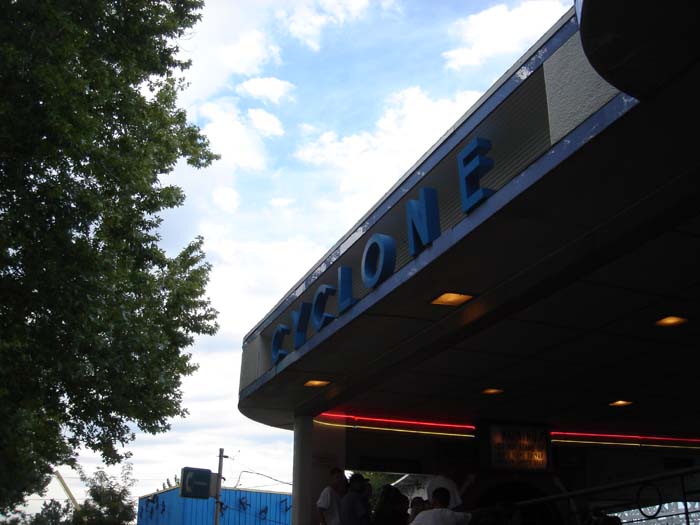 "Forget about the Cyclone! I wanna go on "Phone Booth: The Ride!"
Click Here For Page Two of Lakeside Park photos!
Lakeside Amusement Park Denver Trip Photos Page 1 2 3