Old Elitch Gardens
Denver, CO
Denver 2005 - Where in the world are Robb & Elissa?
Six Flags Elitch Gardens Old Elitch Gardens Waterworld Lakeside Park Winter Park Alpine Slide Other Denver Stuff
For those of you who don't know, Elitch Gardens was originally built west of Denver and was more of a smaller "traditional" park. That park
included two wooden coasters "Wildcat" and "Mr. Twister" as well as several other rides. Many of the flat rides were moved when the original
park closed in 1994. The two wooden coasters, some say were some of the world's best were lost forever.
Today, there are still some remnants of the old park hidden within the residential area that was built on the site of the former park....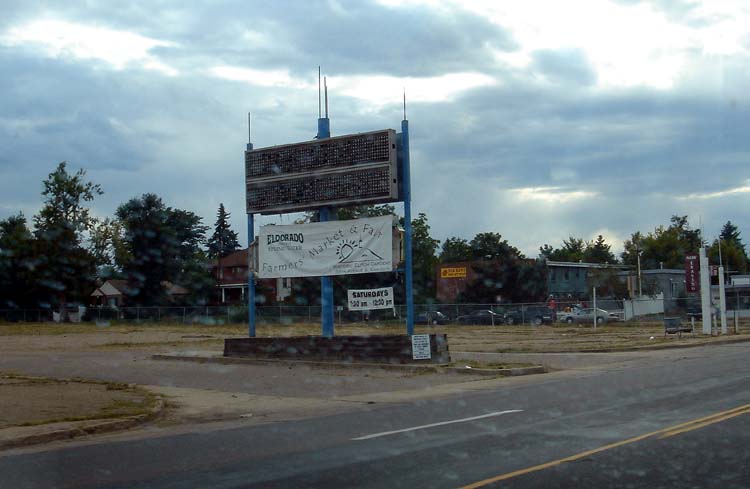 The old Elitch Gardens sign still stands in a part of the site which has not been developed yet.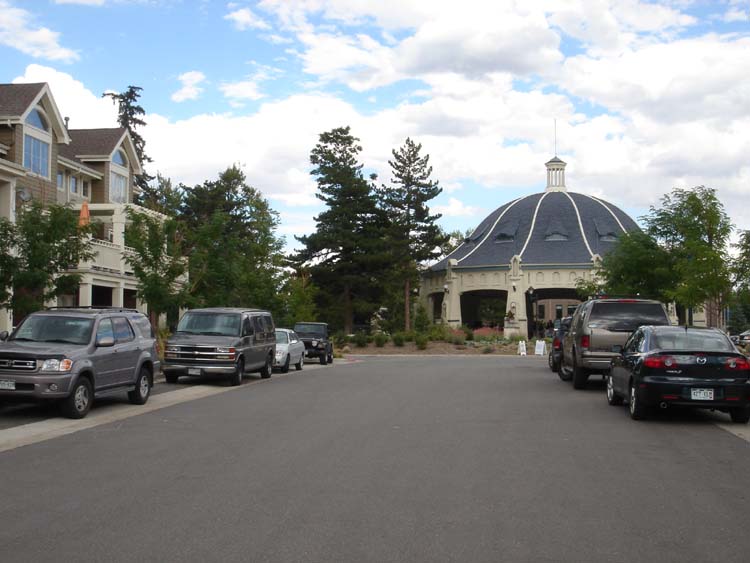 The residential area is very nice, with new condos and homes. Right in the middle of is the old Carousel building from the park.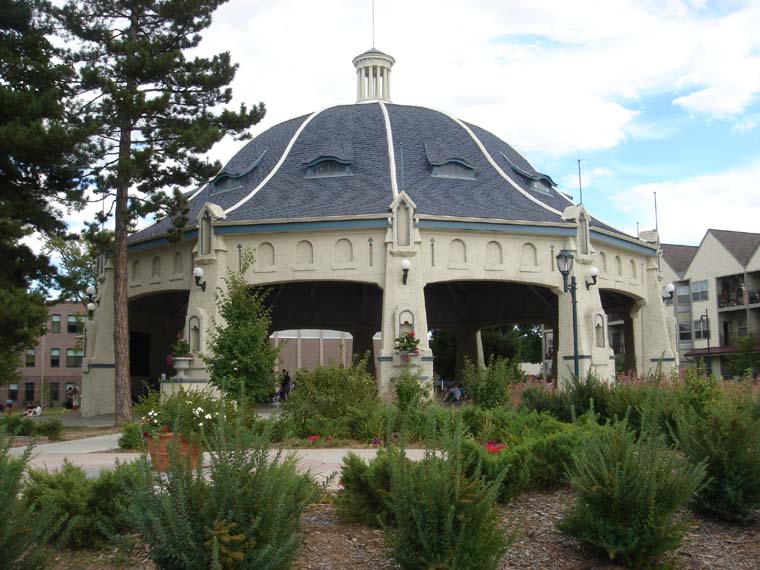 You can see that this building has been very nicely restored.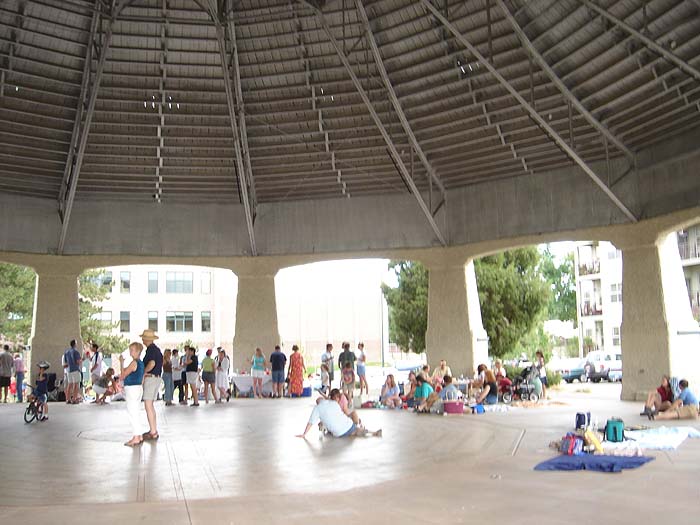 They use this area for public functions, parties, etc. Today there was a local concert going on.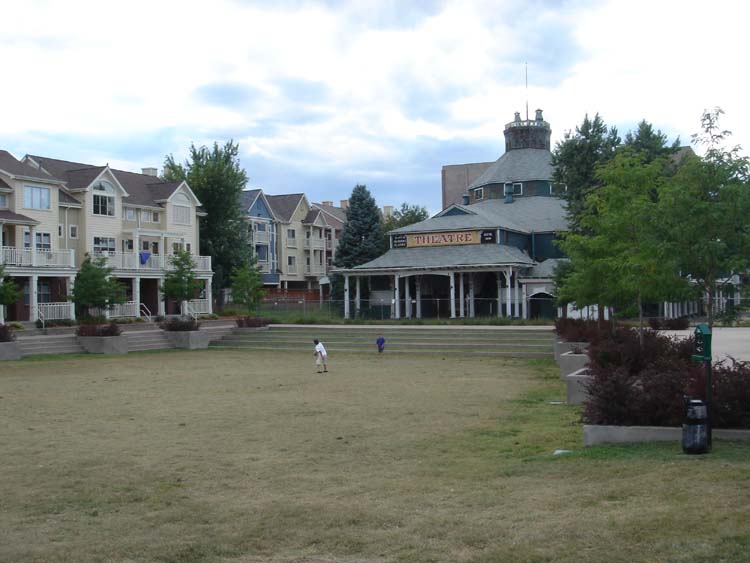 Across the park is the old Elitch Gardens theater.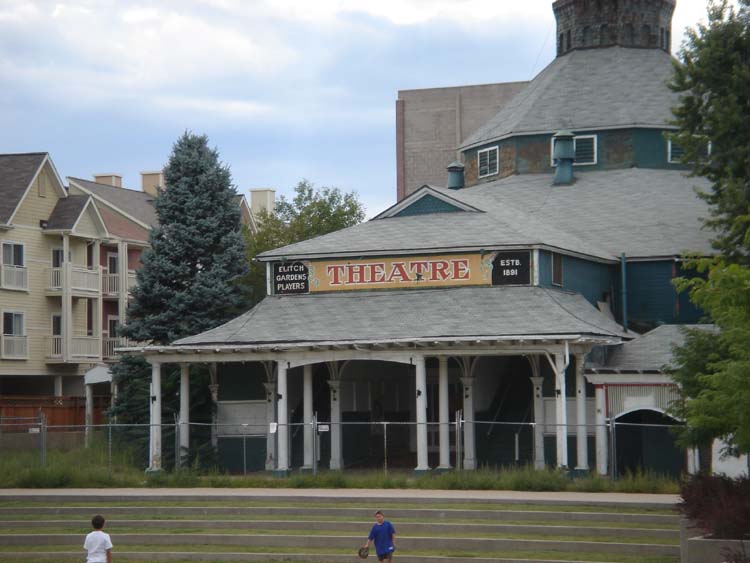 The theater is still fenced off .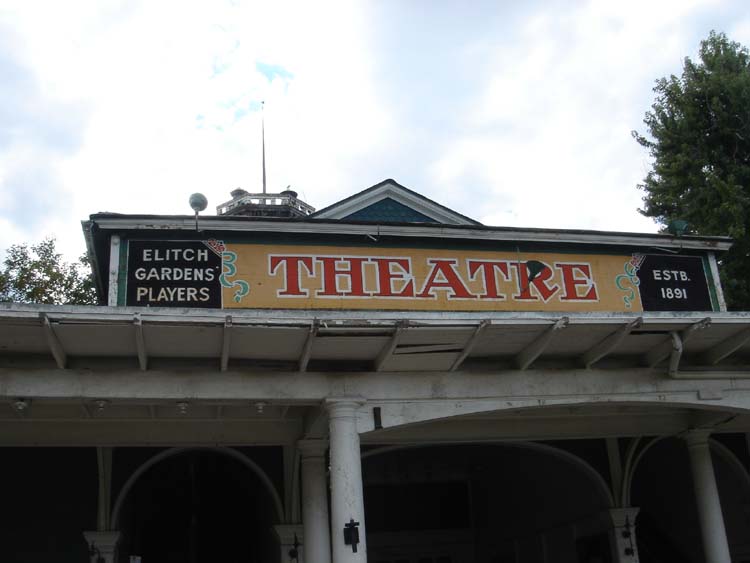 Upon closer inspection it looks very dilapitaed.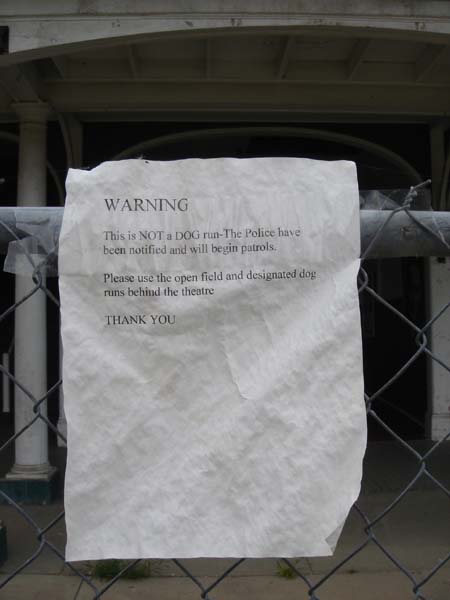 Looks like they've had some problems with trespassers too.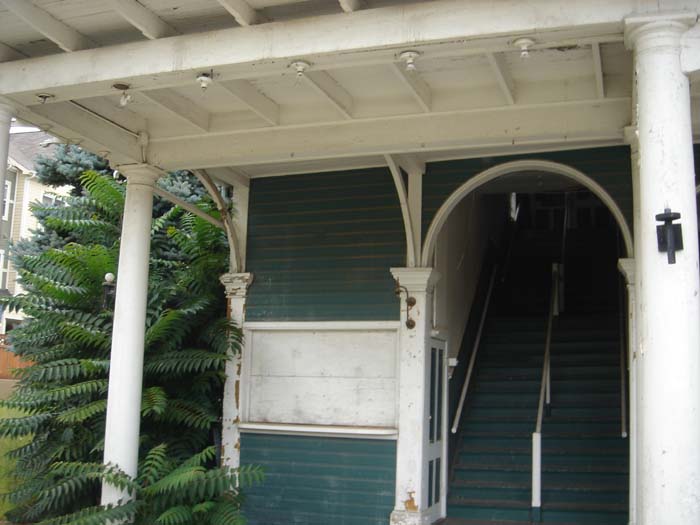 Strange how some areas look to be in pretty good shape....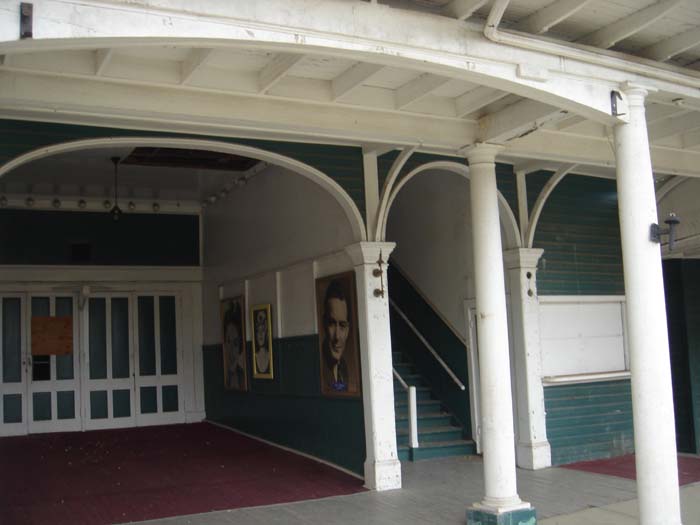 ...like it could have just been used yesterday.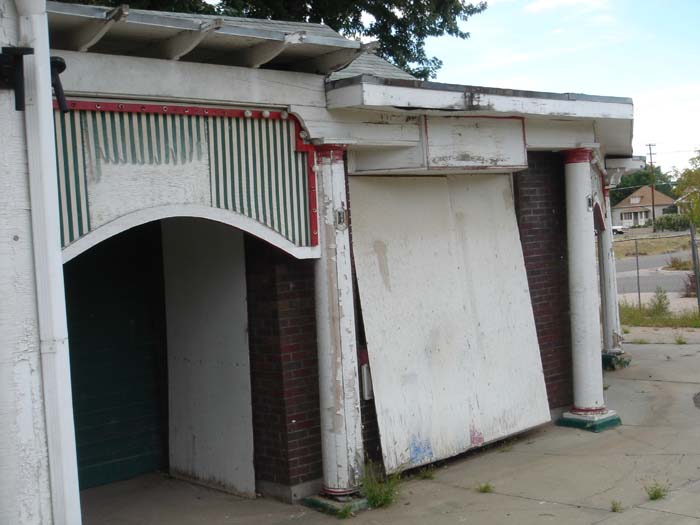 But then some of it looks like it's about to fall down.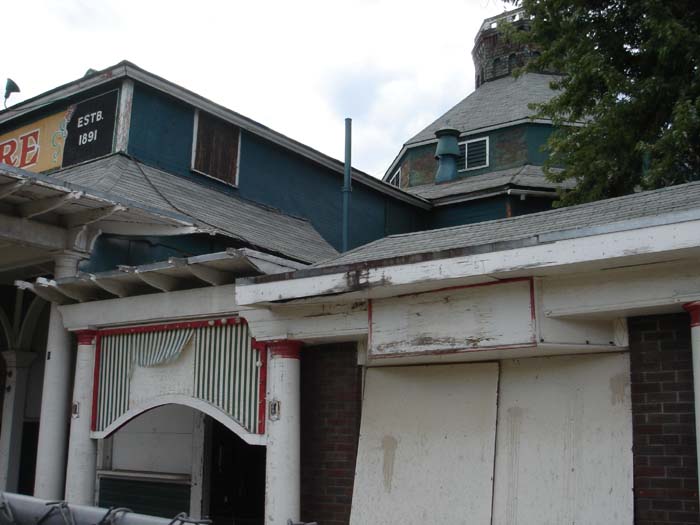 It's strange because it seems so out of place in the middle of a brand new housing development.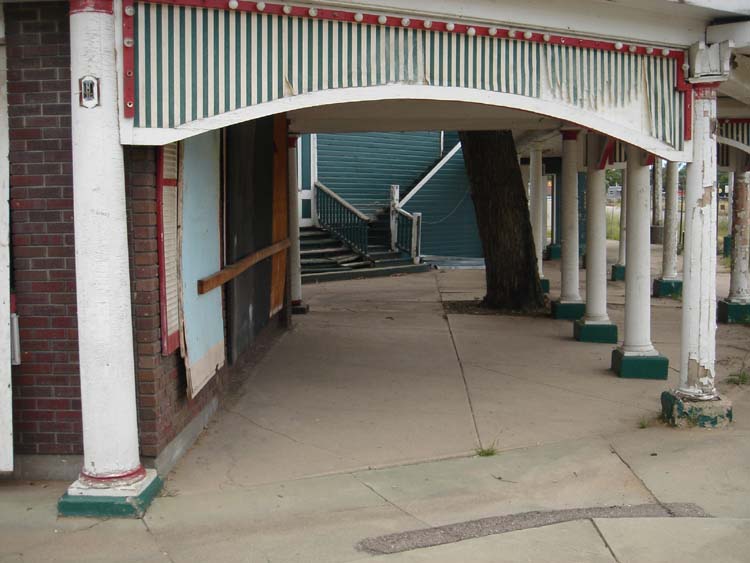 Most of the windows and doors were all boarded up.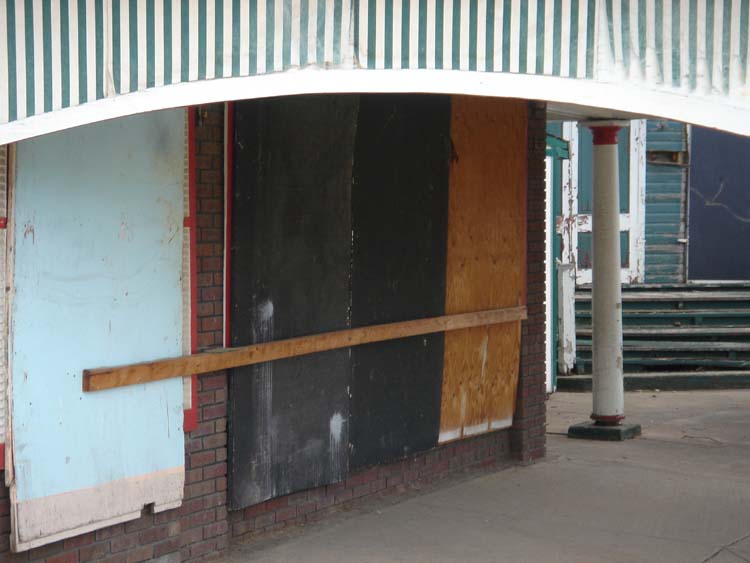 Hey! Just like this one!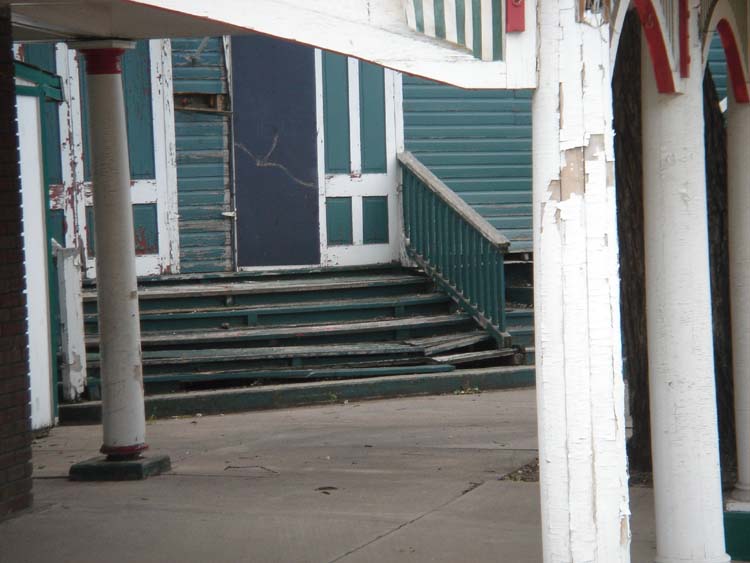 Quite a lot of it looked pretty bad....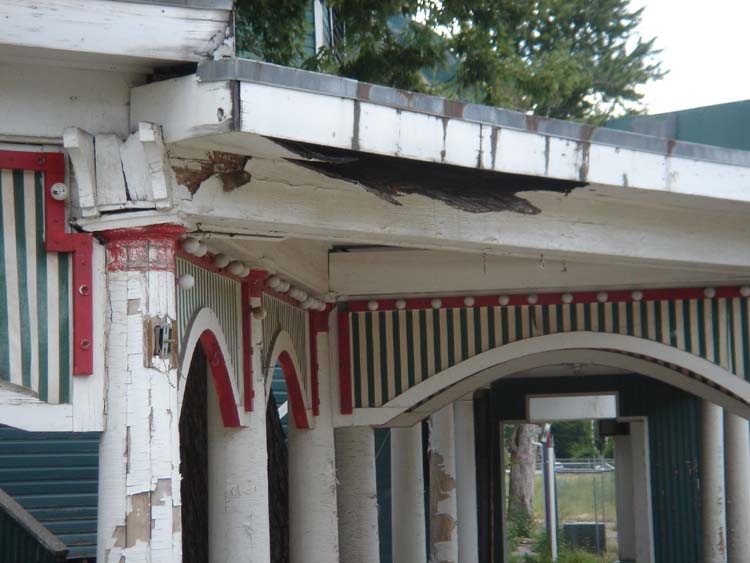 ...almost beyond repair.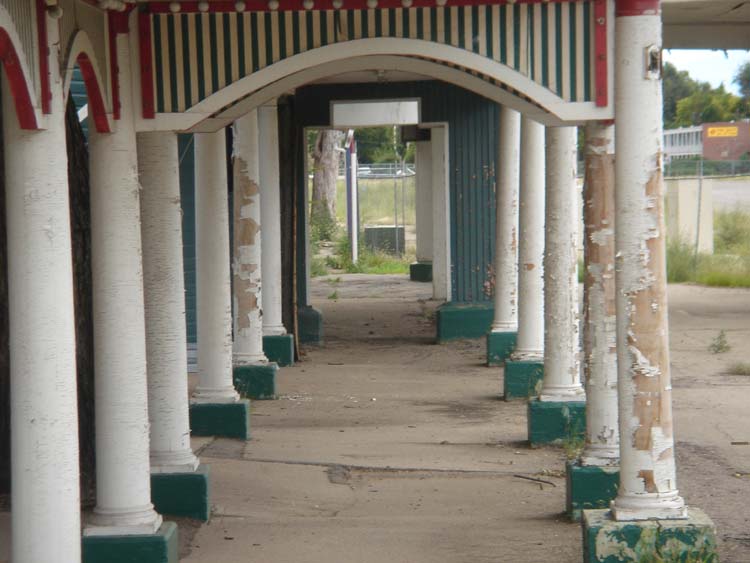 This side it looked the worst.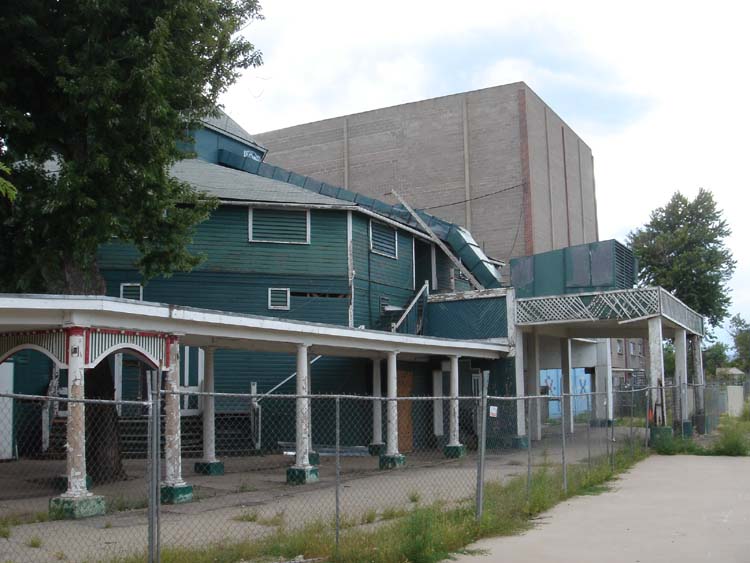 Such a shame, really. I wonder if there are any plans to restore it, or just knock it down.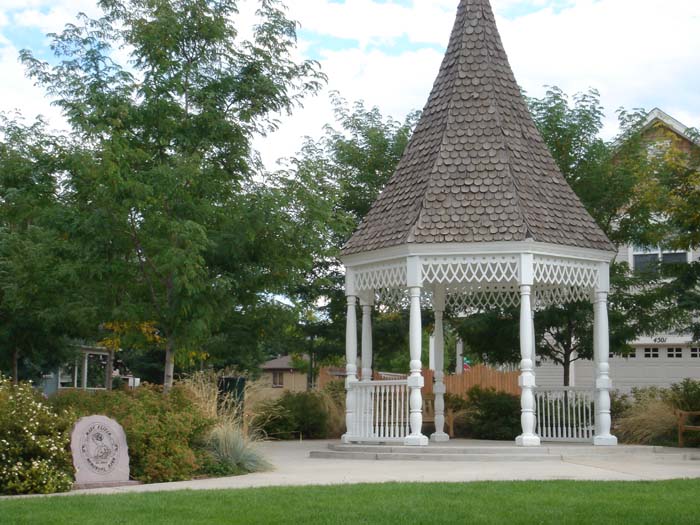 On a better note, there was a nice gazebo in a different area of the housing development.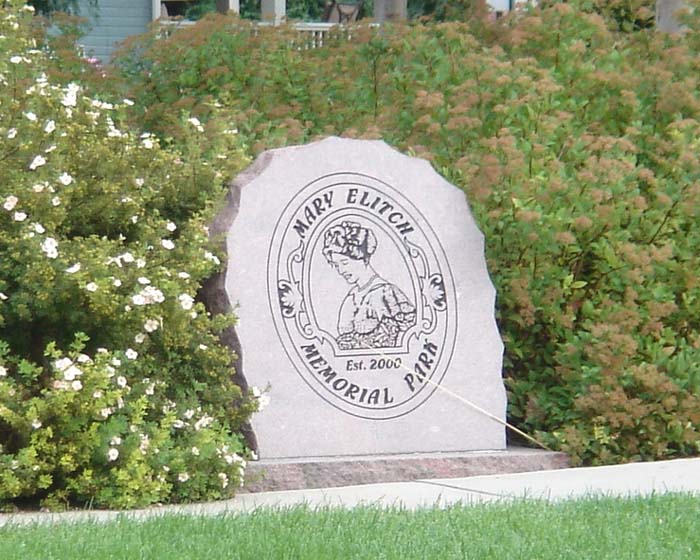 Looks like it's set as a dedication to the old park and it's owners.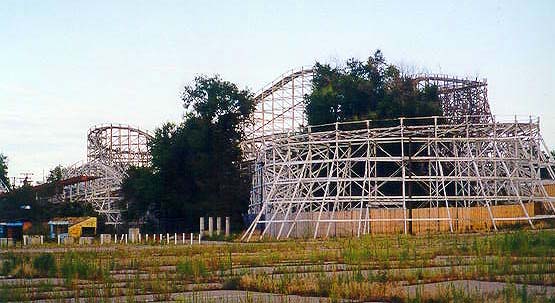 Here is what the old Mr. Twister looked like before it was demolished.

Condo's now sit on the site of the former wooden roller coaster.
(Mr. Twister photos contributed by Fred Beidermann)
Click Here For Water World Photos!