"Other Denver Stuff"
Denver, CO

Denver 2005 - Where in the world are Robb & Elissa?
Six Flags Elitch Gardens Old Elitch Gardens Waterworld Lakeside Park Winter Park Alpine Slide Other Denver Stuff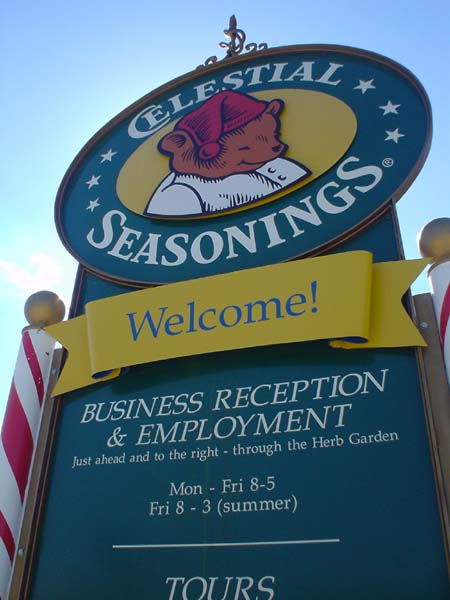 Our next "random stop" of the day was the "Celestial Seasonings" tour!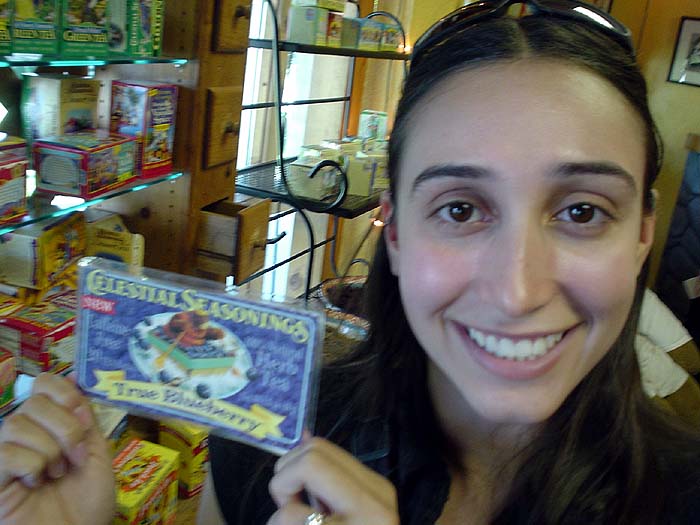 "I liked everything but the Pepermint Room....it made my eyes water!"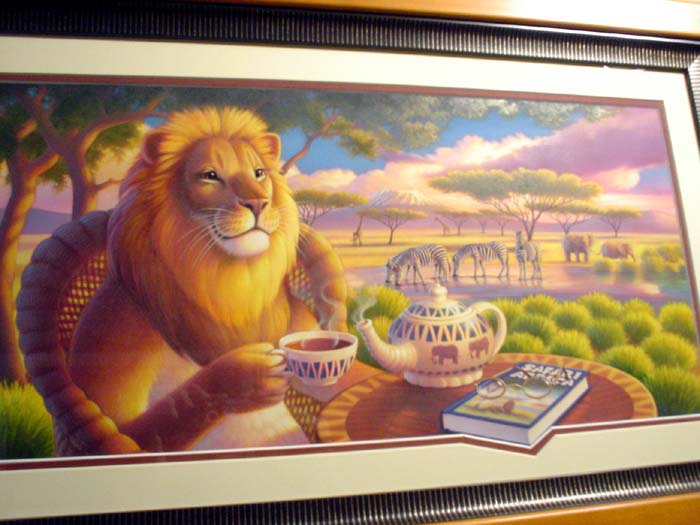 "Hello, I'm the nice tea sippin' lion....NOW GIMME SOME CANDY!!!!"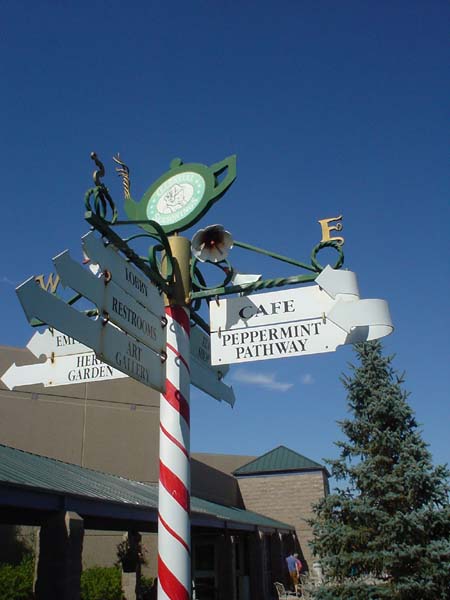 "Cafe." "Peppermint Pathway" "Tasting Room" "Herb Garden"
"Do we ever have to leave???"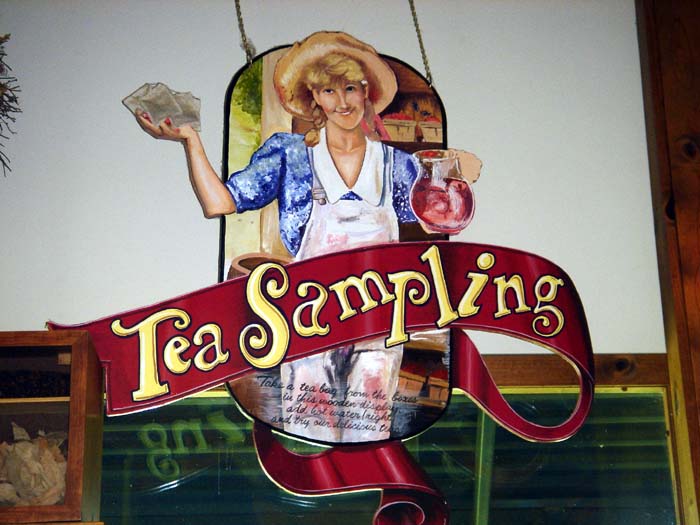 Awesome. Free stuff. We're totally there!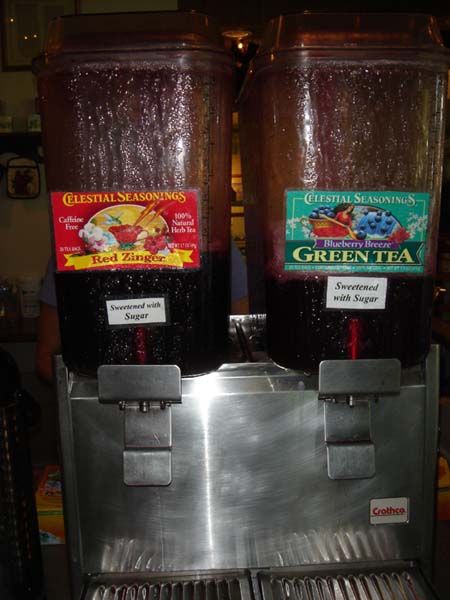 What does that little sign say?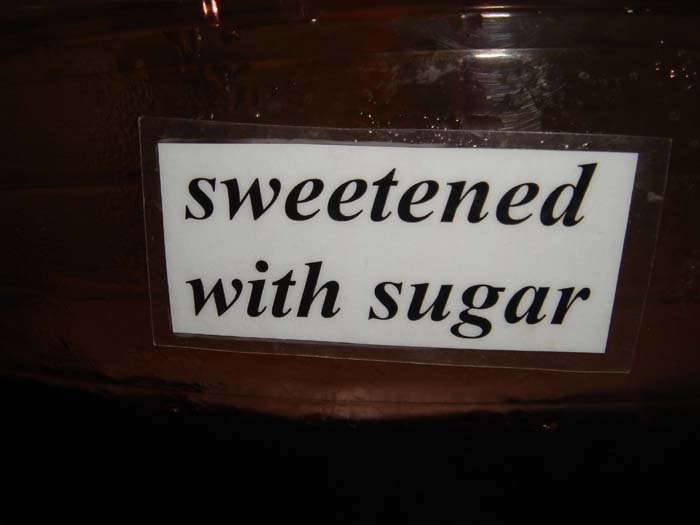 Translated it says "DEATH TO DAN!!!!"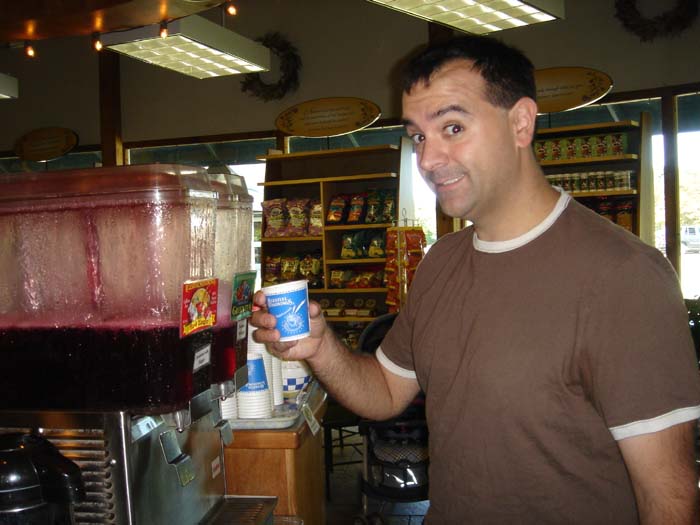 "I got my fill of the free drinks, but where are the cookies?"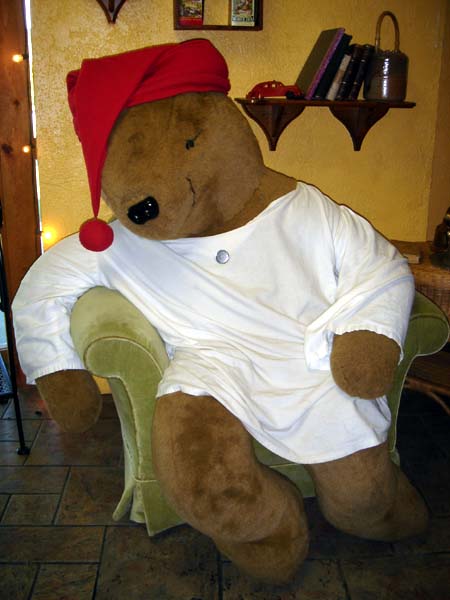 This was some sort of mascot slumped on a chair. I think he was drunk on hot tea!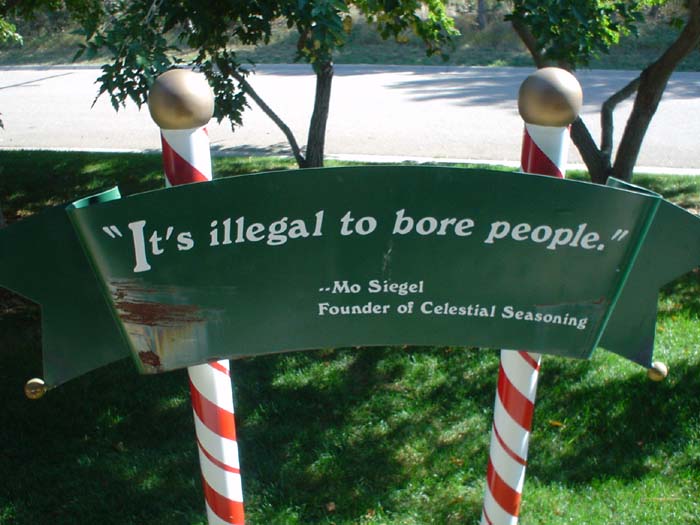 The people that run this place have some freaky yet cool things to say!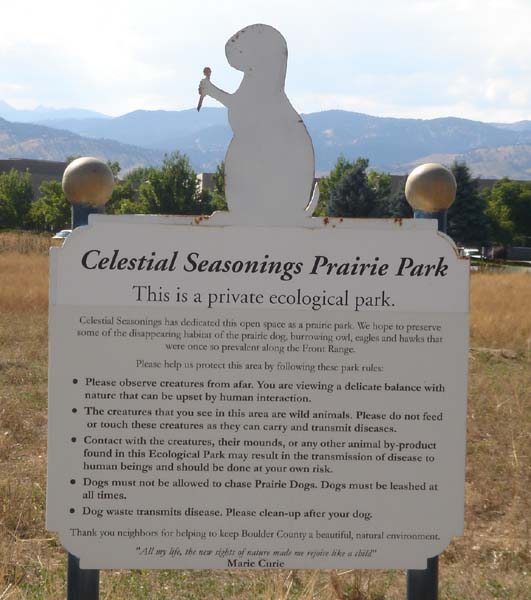 This place was better than normal sex for Elissa!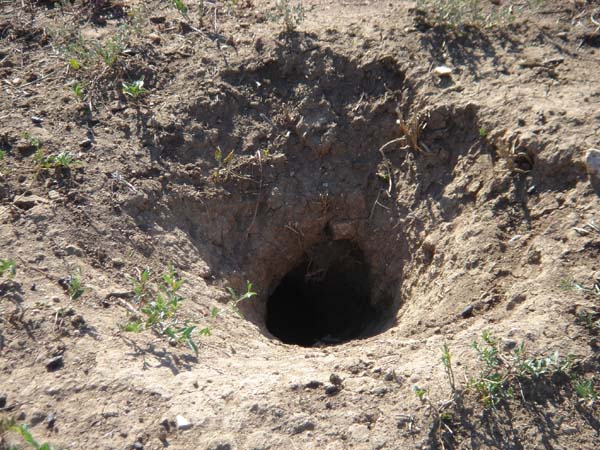 "Hello cute little Prairie Dogs, please come out and say hello to Elissa!"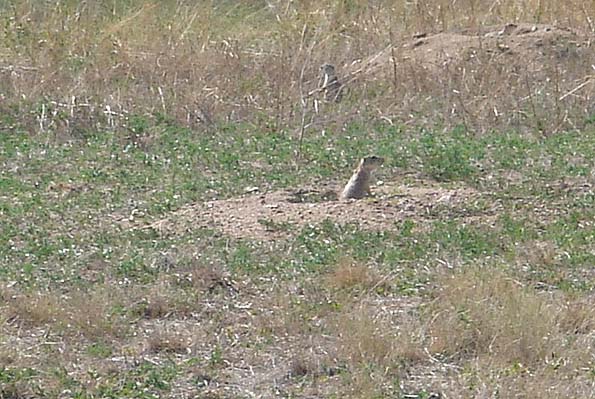 There they are, popping up to say hello!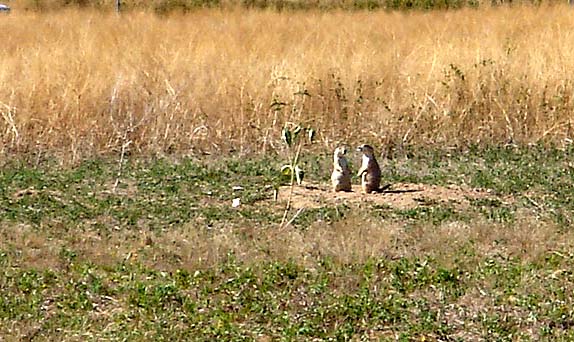 "What do you think that weird chick and the fatman are doing?"
"I dunno, but the fatman has a fork and a knife and the chick has a net."
"I think it's best if we get the hell outta here!"
"Good idea!!!!"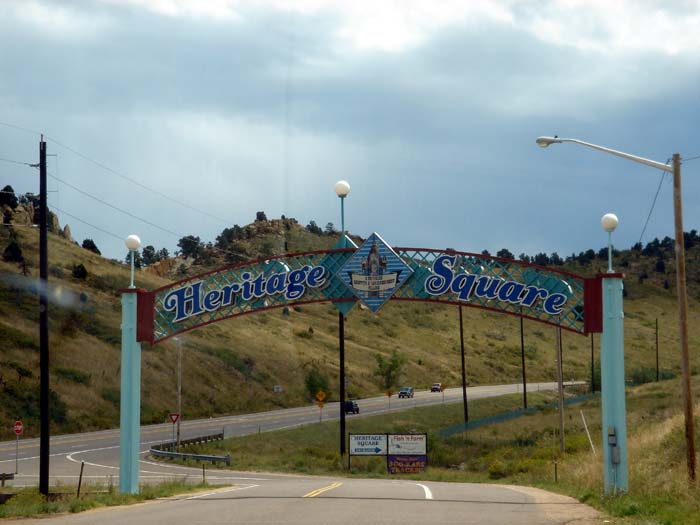 Next up was another small mountain side attraction with a credit that's not a credit and another alpine slide!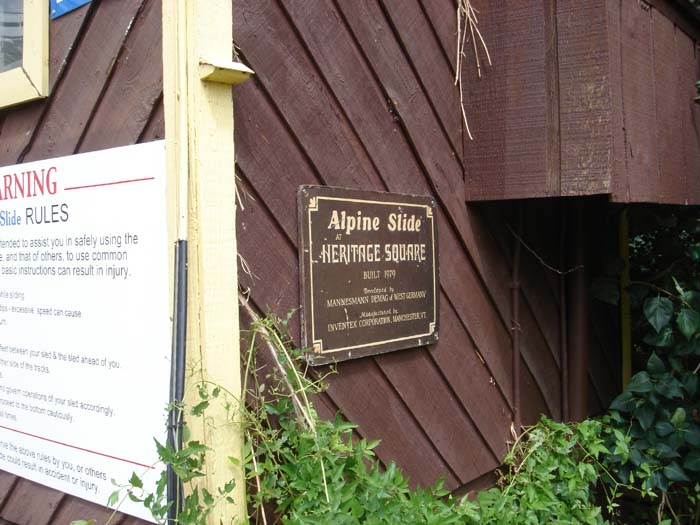 This alpine slide wasn't quite as good as the Winter Park one.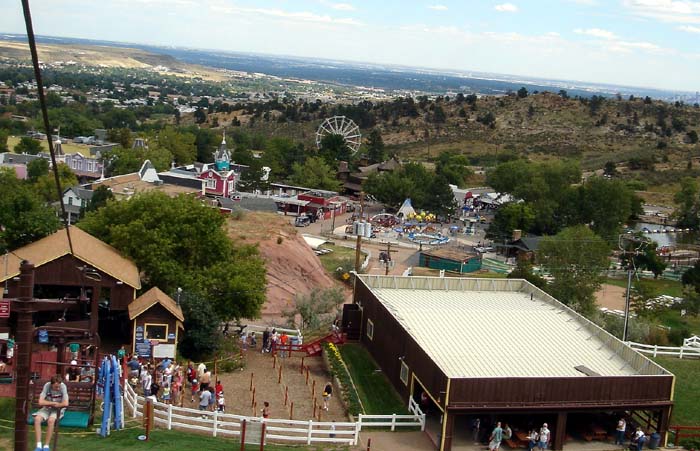 From the top of the lift you can see the village and Denver.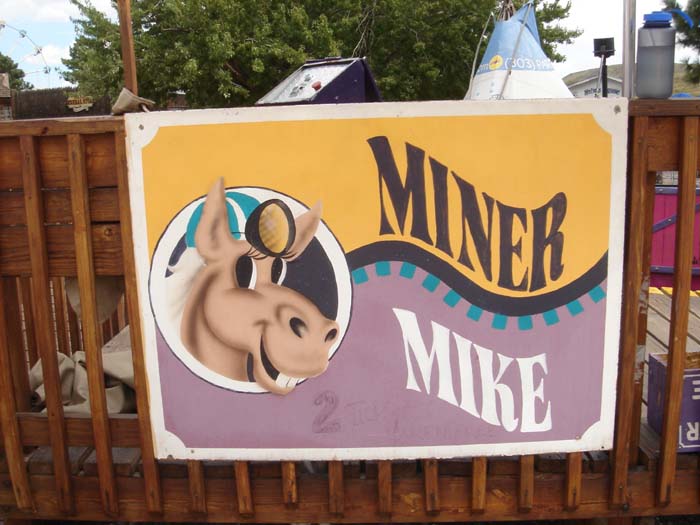 Yay! A credit!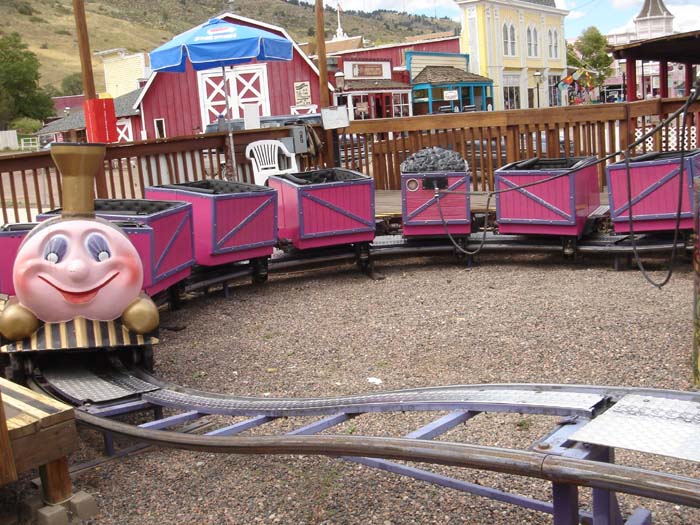 Well, not really....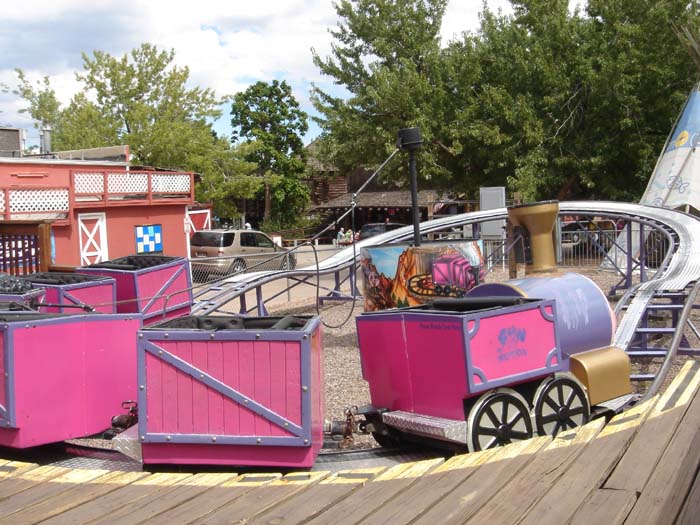 Unless you're one of those ultra credit whores that counts powered coasters.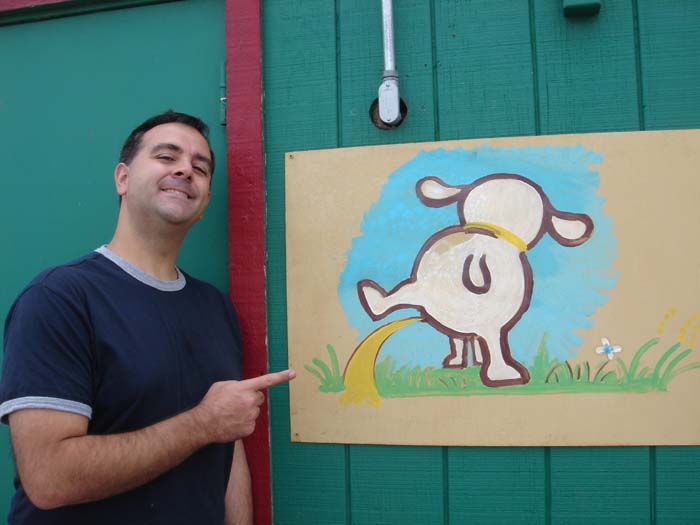 And we leave you all and close this update with Robb and a sheep peeing. It's like being back at Bon Bon Land!
Thanks for reading!
And oh, yeah. If you never saw the "Where in the world are Robb & Elissa" thread which was the inspiration for this trip, click here!