Timber Falls Adventure Park
Wisconsin Dells, WI
Official Website: http://www.timberfallspark.com/
Wisconsin Dells & More - 2005 Trip
Mt. Olympus Theme Park Timber Falls Riverview Park Little A-Merrick-A Kiddieland Santa's Village Safariland/Jeepers
Six Flags Great America Six Flags Hurricane Harbor
Click HERE to download our Timber Fall's Avalanche Video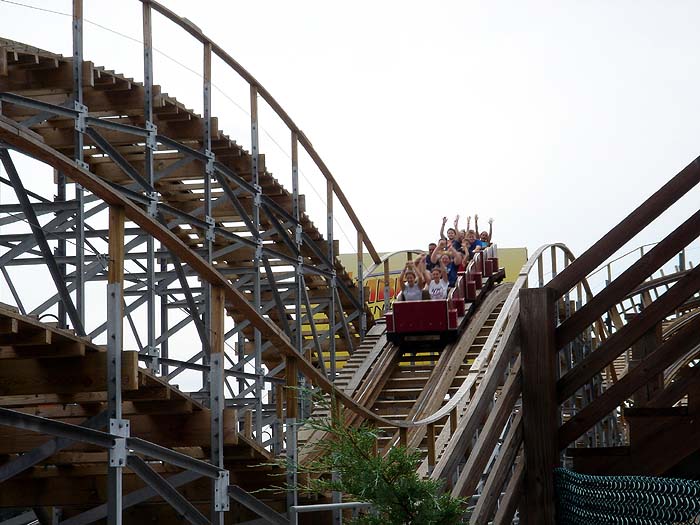 And now back to our regularly schedule airtime filled tuna sandwich.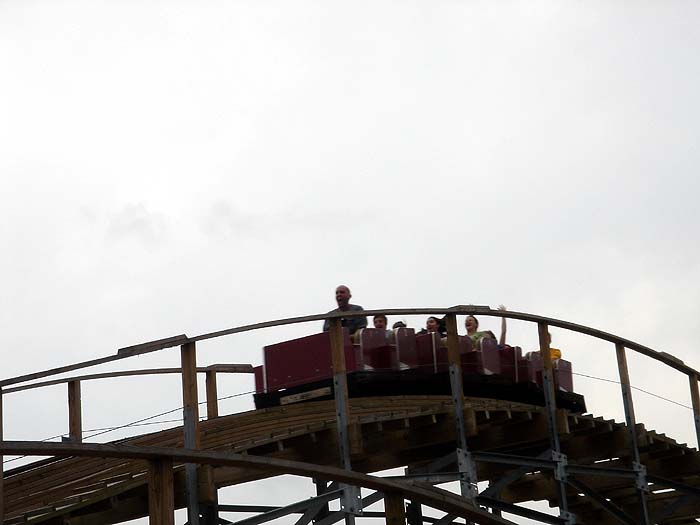 Fred's all "AAAAAAAARRRRRRRGGGGGHHHHHH!!!!!!!"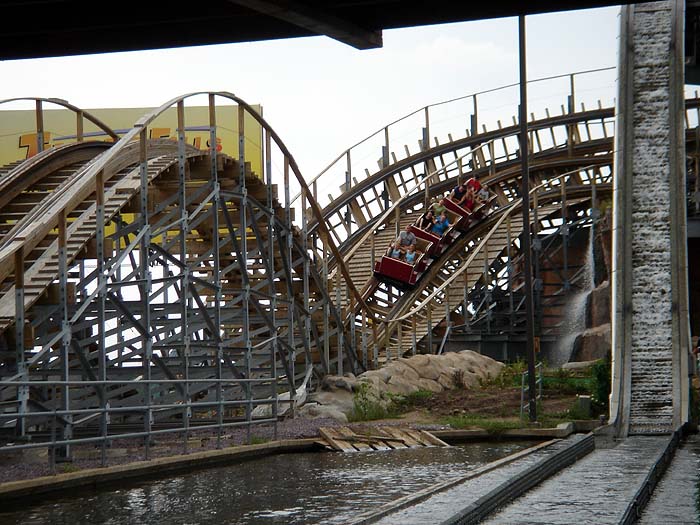 Oh, sure....everyone "hold on" like THAT'S a load of fun. Geez!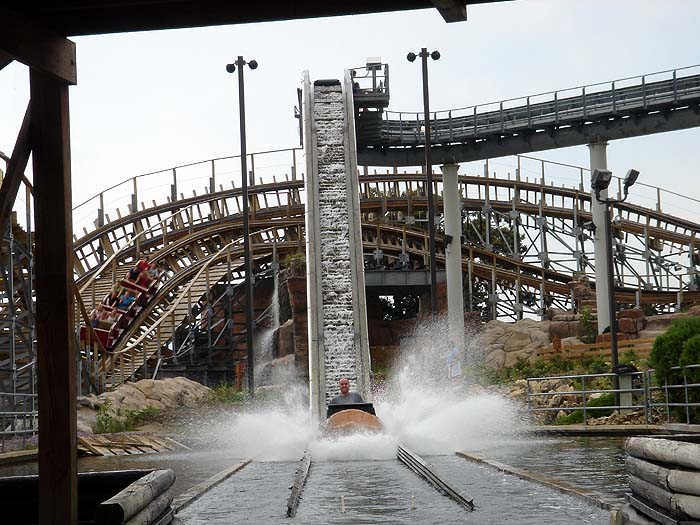 Fred's all "Splash!" (He makes the sound effects for the rides he goes on!)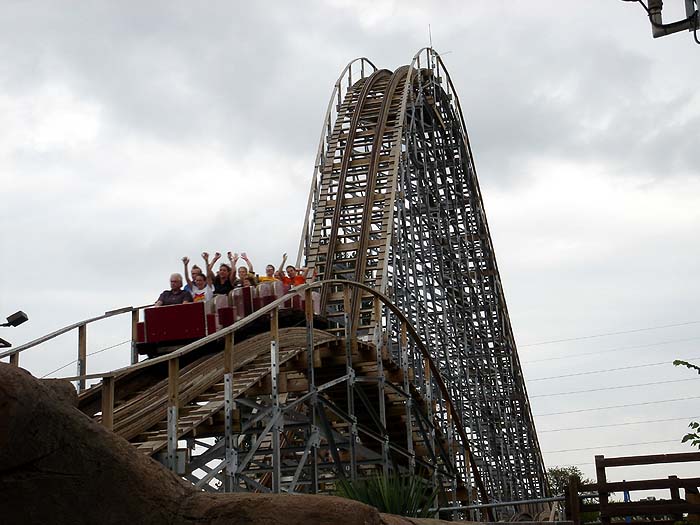 Look REALLY close. The guy in front looks like he could be the world's only coaster riding Oompa-Loopma.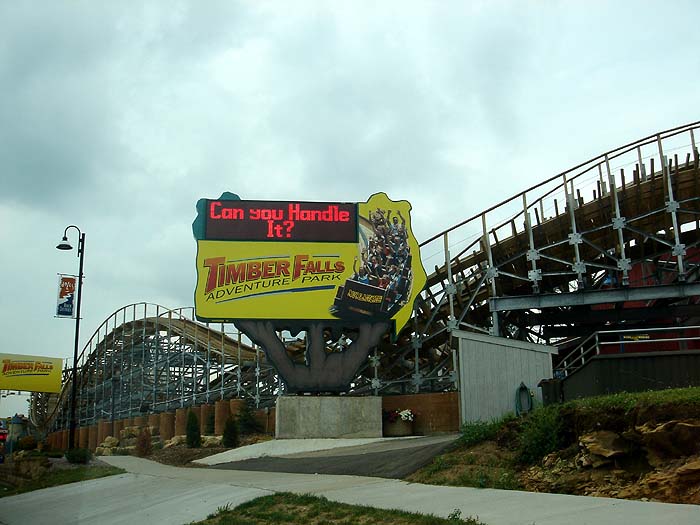 "Can you handle it?" LOL!!!! Of course we can!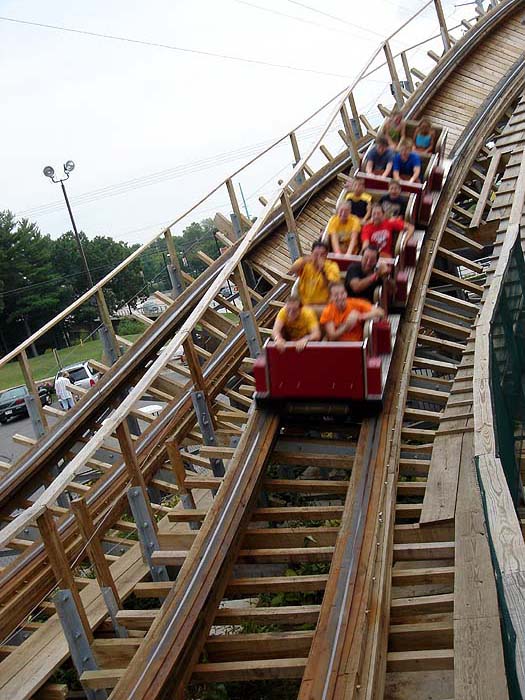 There is quite the not un-pleasant silliness going on in this train!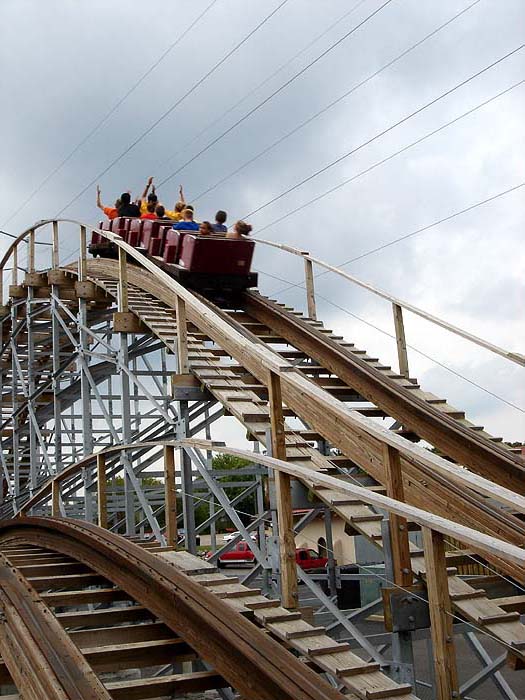 There go the holy rollers again.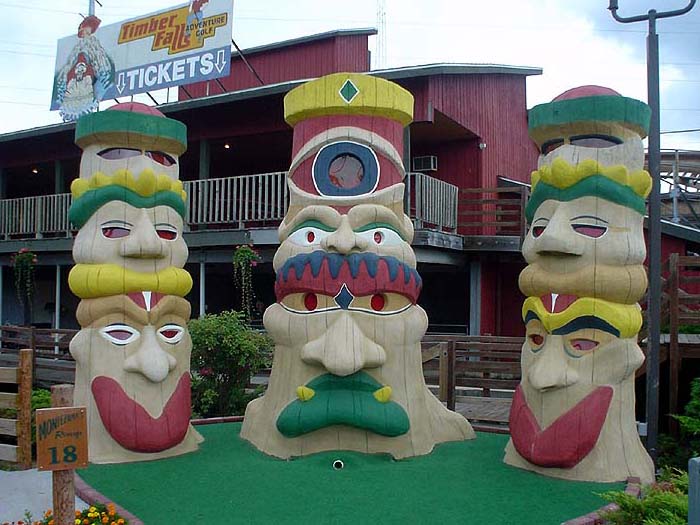 "We're CRAAAAAZY silly colored totem poles...give us ALL some of that sweet, sweet candy!"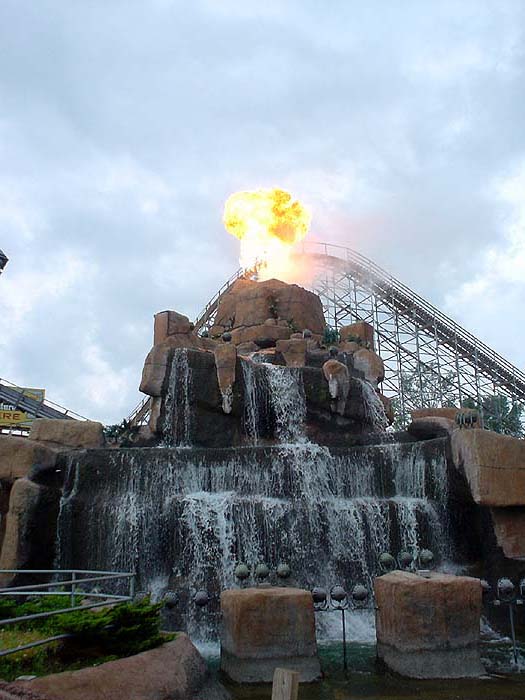 Fire. Any place that explodes on a regular basis and has the chance of charring a random flying animal is ok with us!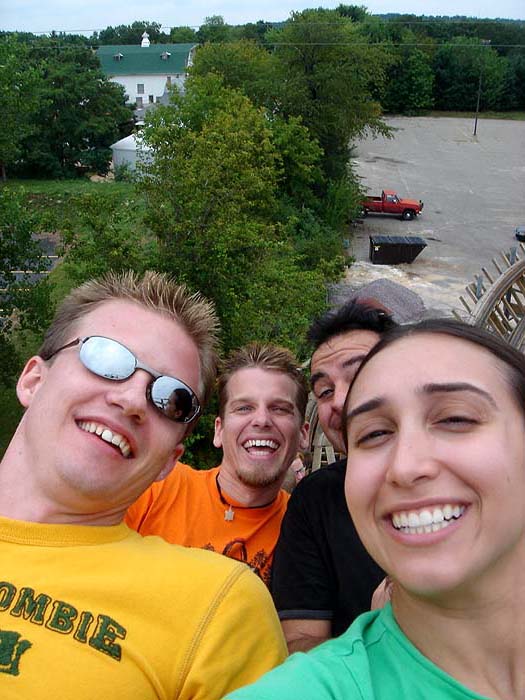 The less of Robb you see, the better!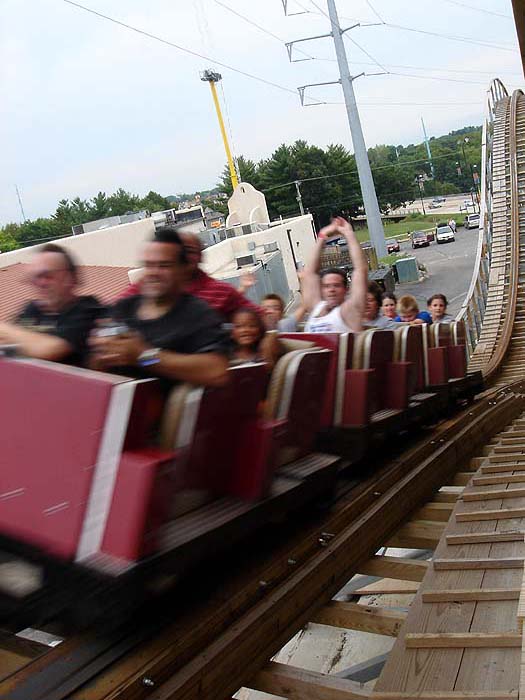 "Oooh....wheeee! Someone NEEDS deodorant!"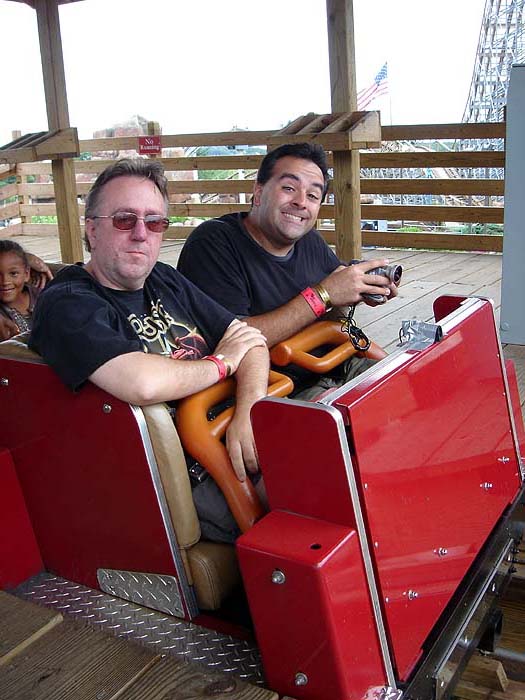 Lots of cameras equals lots of footage!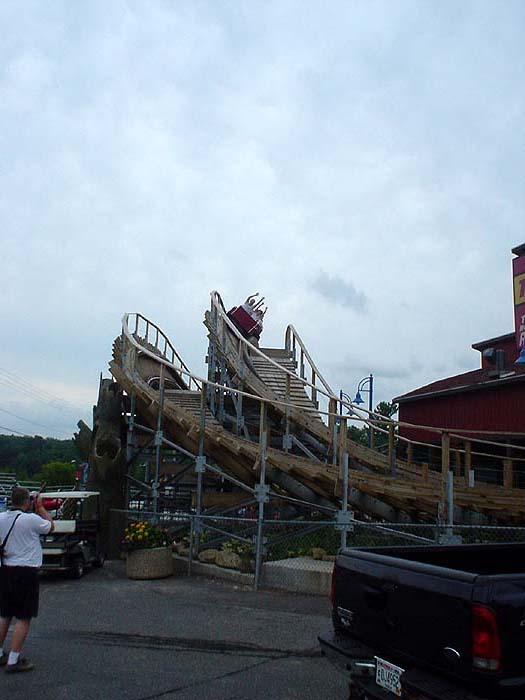 This part of the ride is just crazy.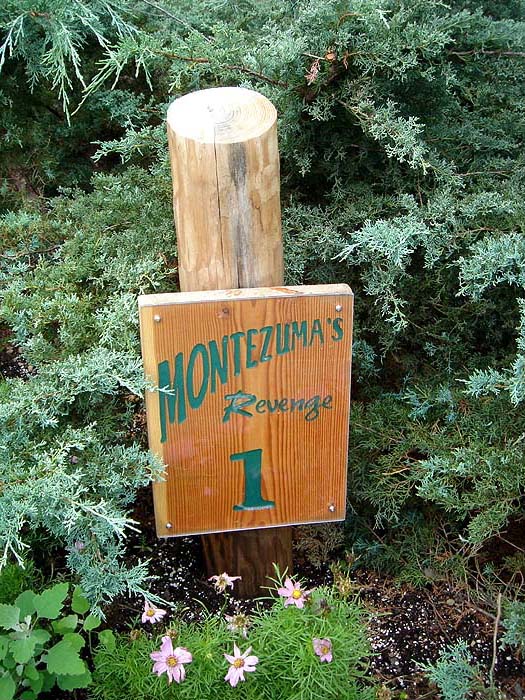 Next up! Monzezooma's Revenge! Oh, wait.....

Hehe...it looks like it's going into the volcano....but it's not. Isn't that clever?
Click Here For Riverview Park Photos!
Timber Falls, Wisconsin Dells 2005 Trip Photos Page 1 2