Six Flags Hurricane Harbor
Gurnee, IL
Official Website: http://www.sixflags.com
Wisconsin Dells & More - 2005 Trip
Mt. Olympus Theme Park Timber Falls Riverview Park Little A-Merrick-A Kiddieland Santa's Village Safariland/Jeepers
Six Flags Great America Six Flags Hurricane Harbor
WARNING!!! YOU WILL SEE COASTER ENTHUSIASTS IN BATHING SUITS!
(Just letting you all know!)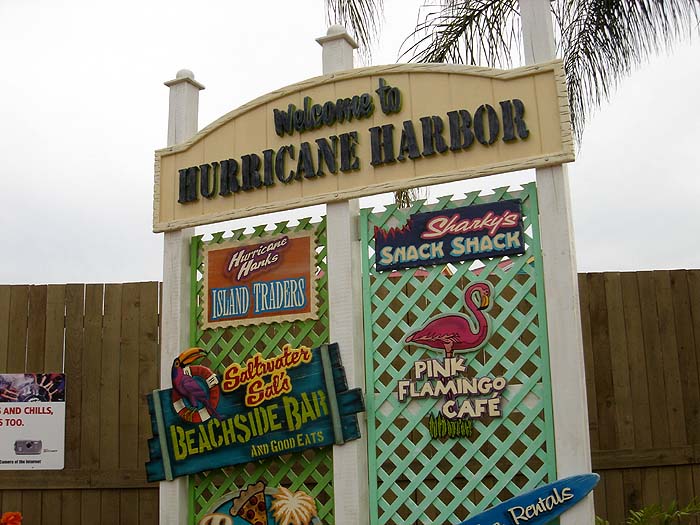 2005 was the opening year for Six Flags Great America's new water park "Hurricane Harbor."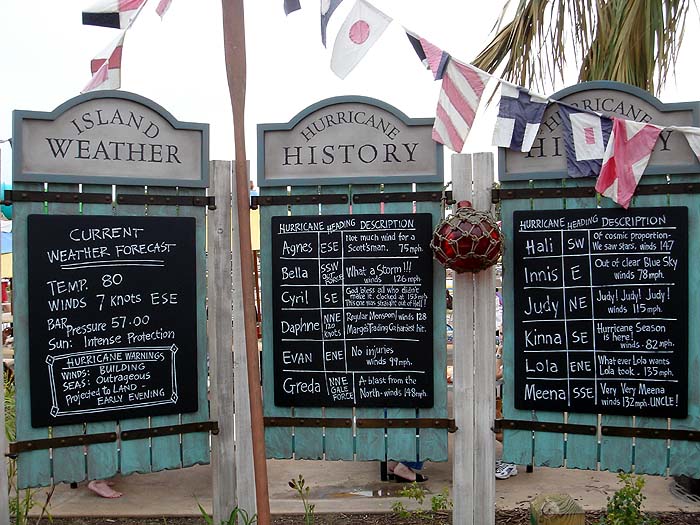 The theming here is great....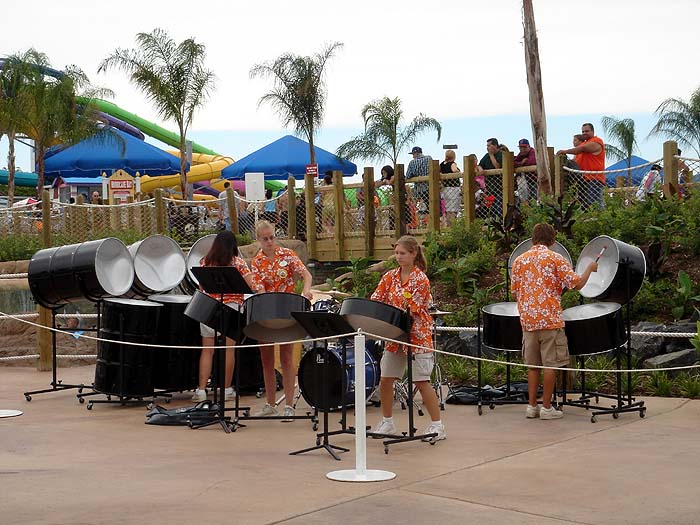 The atmosphere was great....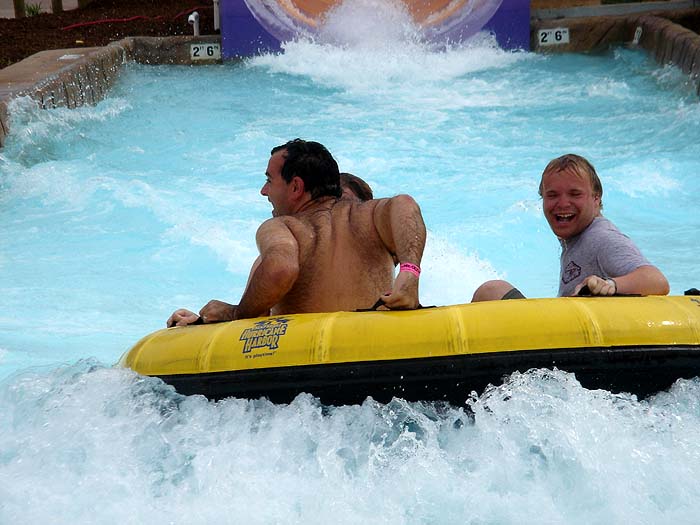 and Robb's back is REALLY hairy!!! WOW!!!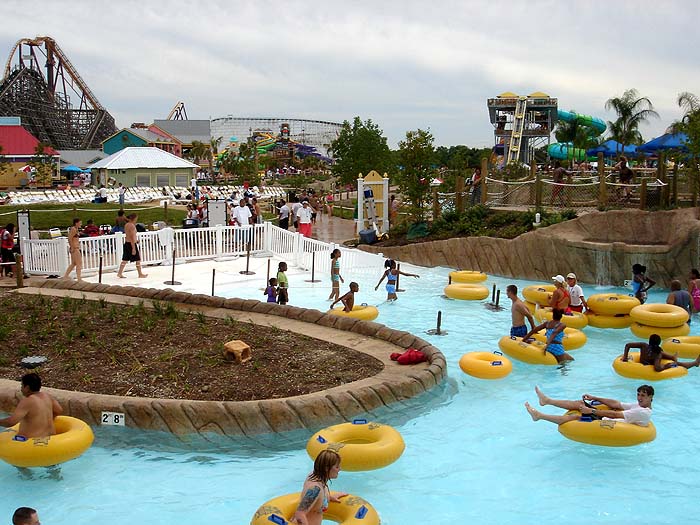 The lazy river was nice and relaxing....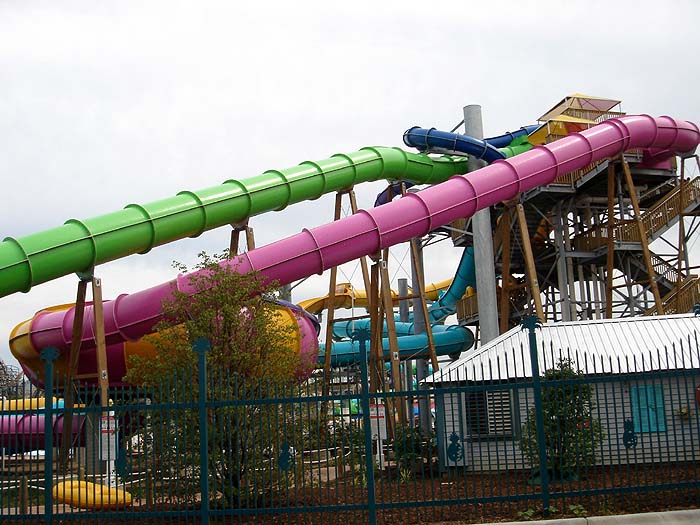 The slides were crazy and insane....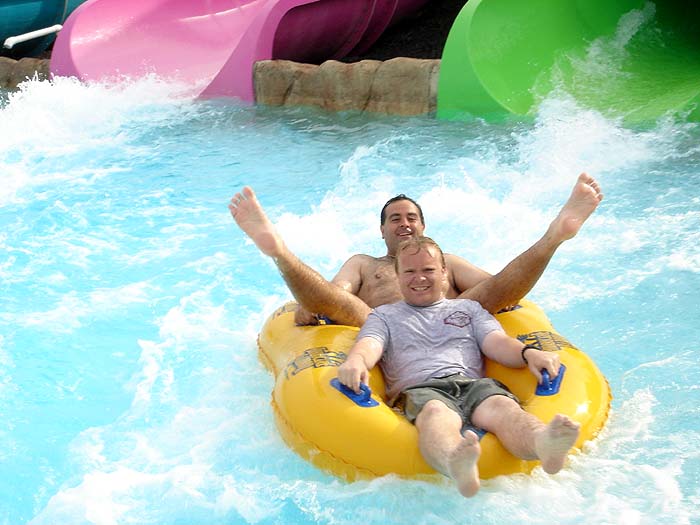 And this is just flat out disturbing. Yuck!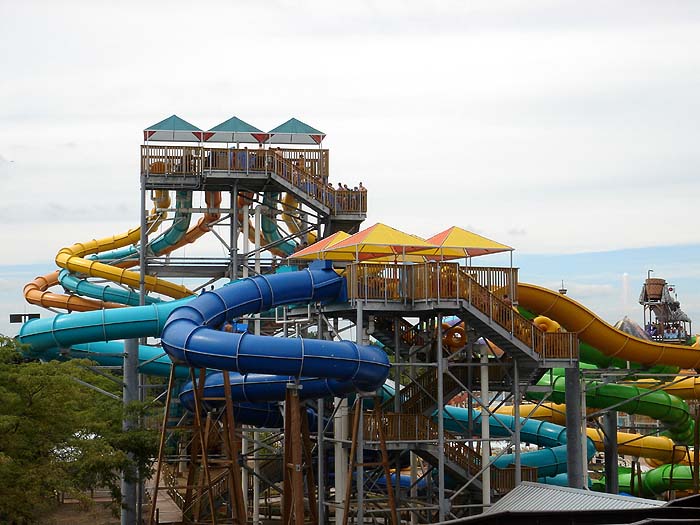 It's too bad Dave didn't do the crazy slides of death. He would have LOVED them!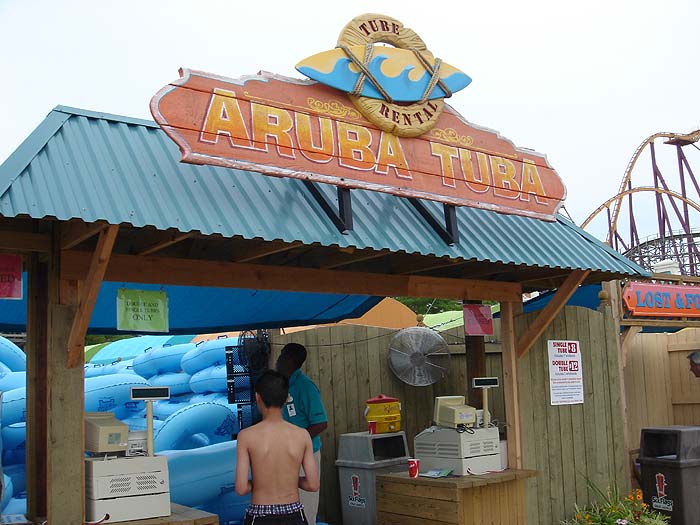 I've always wanted to go to Aruba, and now, thanks to Hurricane Harbor, I feel like I've been there! And I got a tube as a bonus!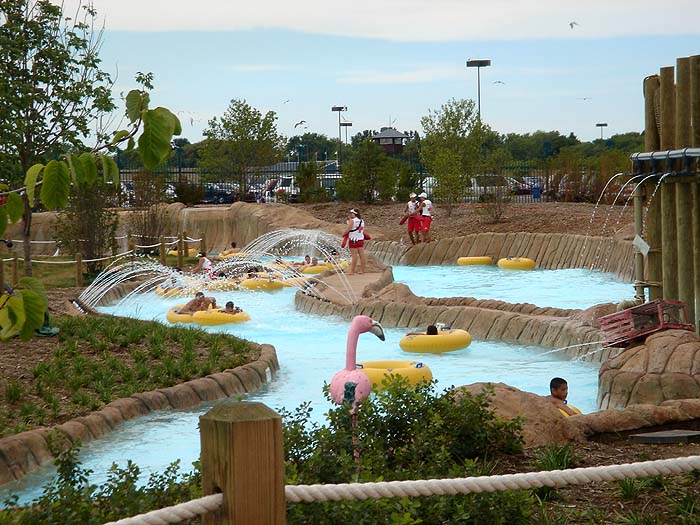 The whole park looked really nice. They've put a lot of attention to detail into the place.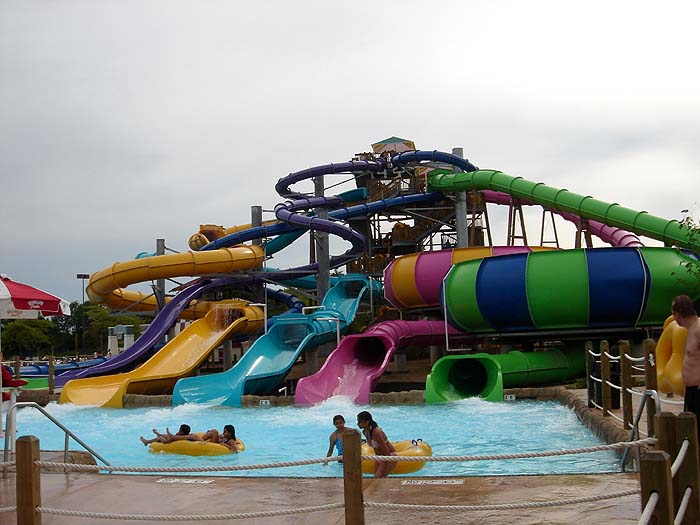 They've got lots of slides including a couple of toilet bowls, some family raft rides, and lots of body slides.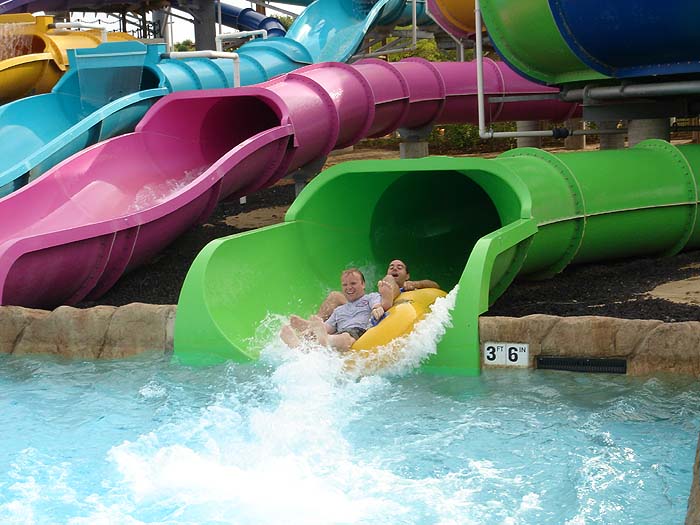 Having Joey and his "extra fuel" made us go twice as fast!!!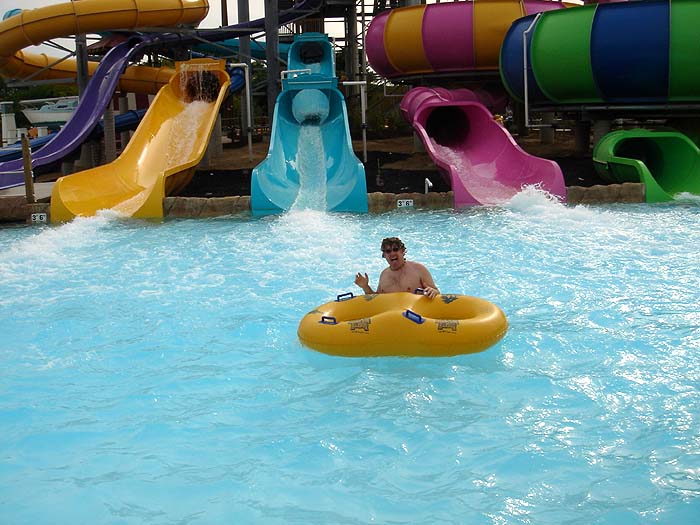 "I'm all by myself because Joey's White Castle explosion wiped out the rest of humanity!"
Click Here For Page Two of Six Flags Hurricane Harbor Photos!