Six Flags Great America
Gurnee, IL
Official Website: http://www.sixflags.com
Wisconsin Dells & More - 2005 Trip
Mt. Olympus Theme Park Timber Falls Riverview Park Little A-Merrick-A Kiddieland Santa's Village Safariland/Jeepers
Six Flags Great America Six Flags Hurricane Harbor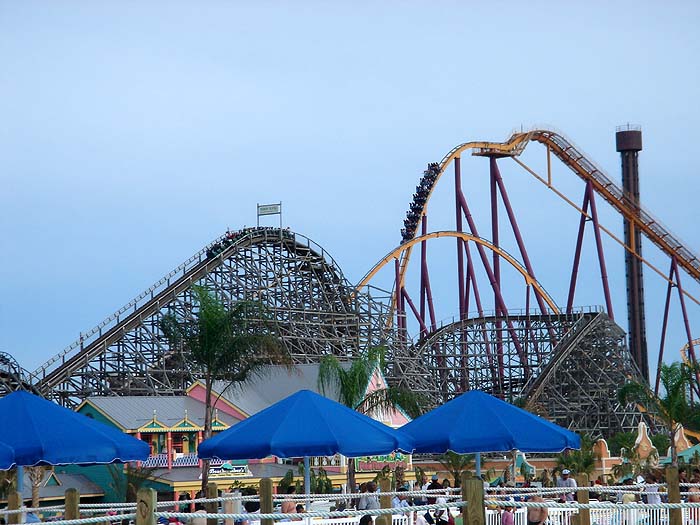 Ahh, finally one of our highlight destinations...Six Flags Great America!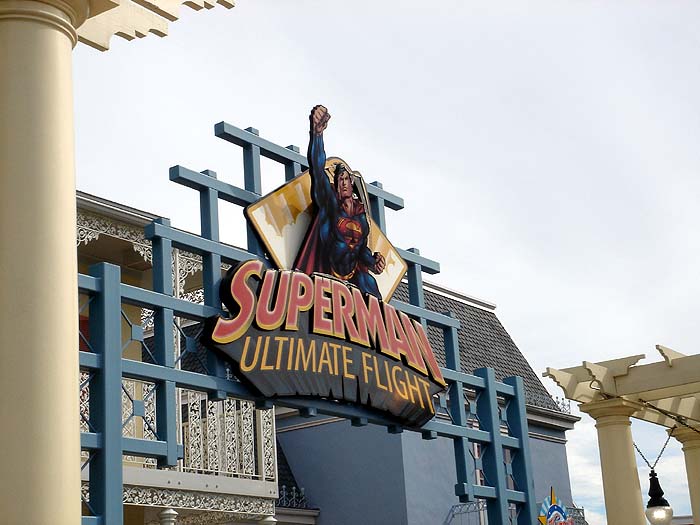 Since we can't quite wait for Tatsu to open, we'll get our flyer fix on Superman!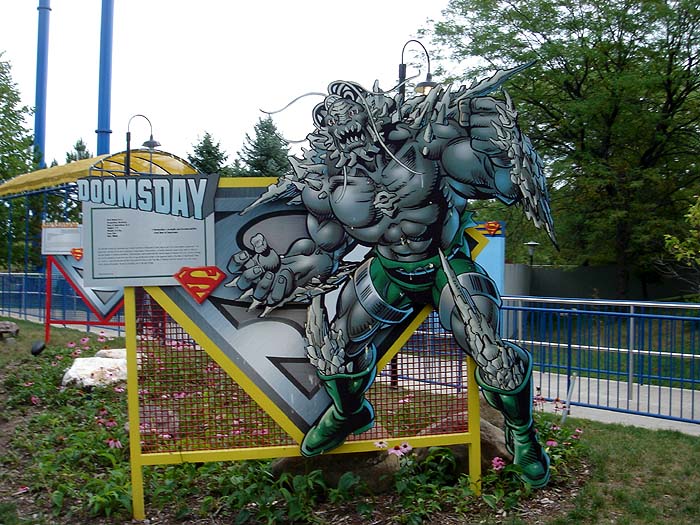 We all know that when Joey works out, he'll be as ripped as this guy!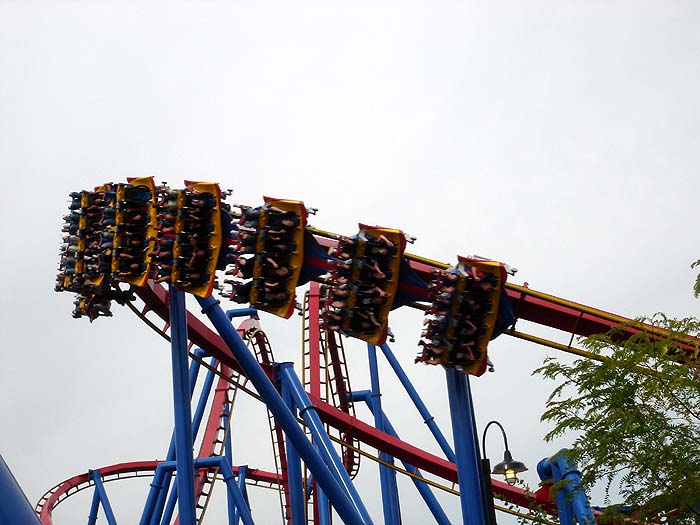 Yay for B&M Flyers!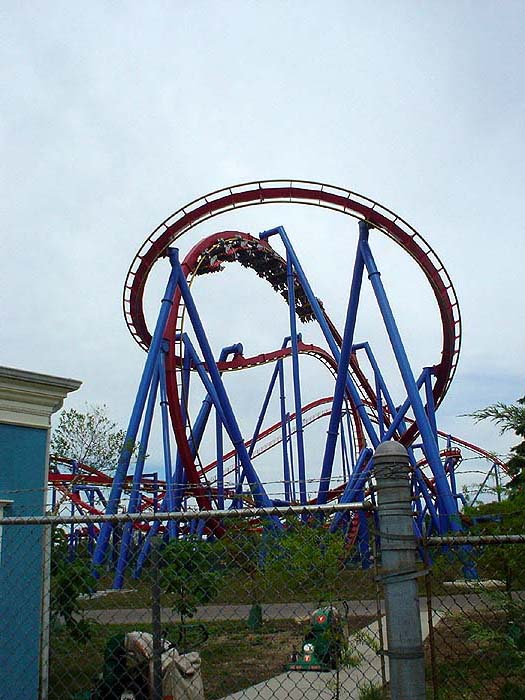 Best part of the ride right there. Elissa says: "You only think that because it's named after food!"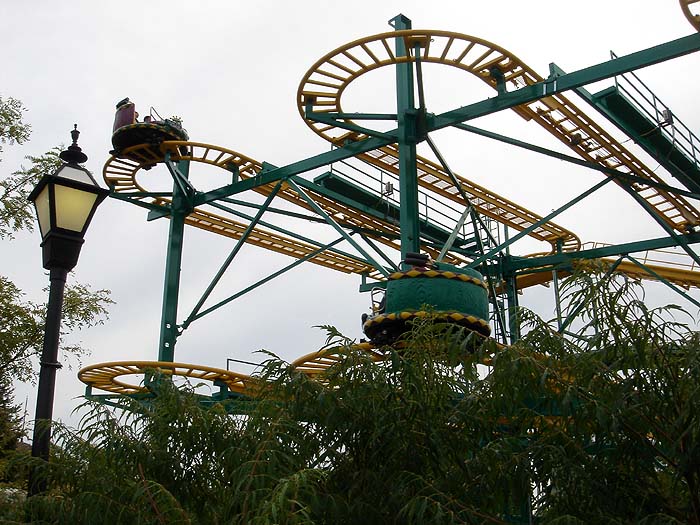 Oh, but wait...there's a credit here for us! And it's spins!!! "Even better" says Elissa.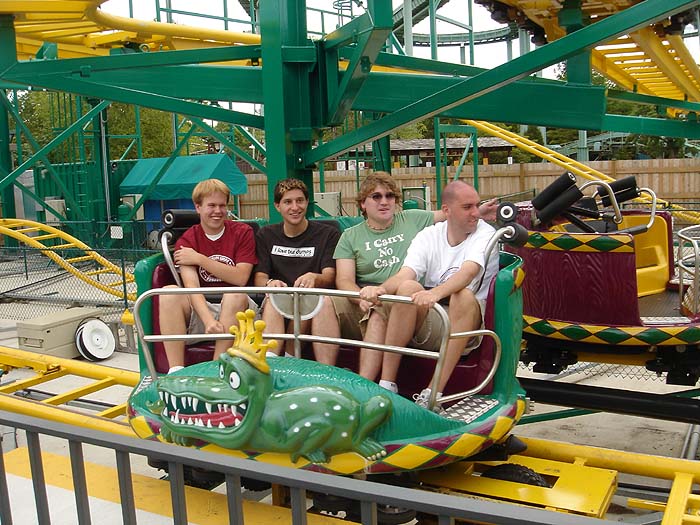 I'll bet this car spun REAL good!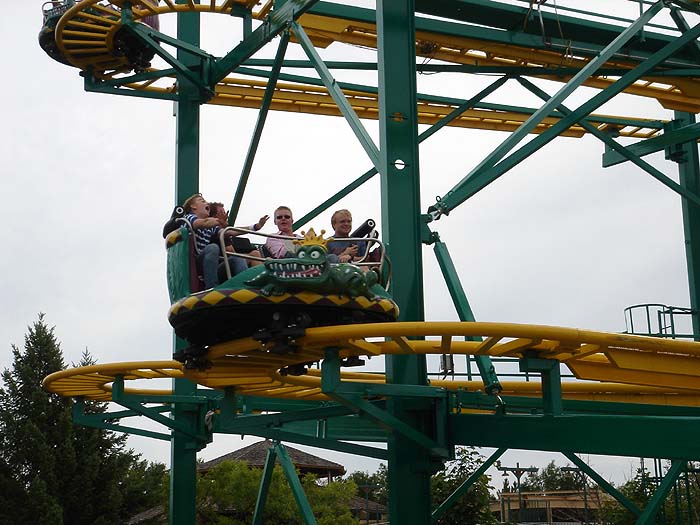 Random squishiness is happening here.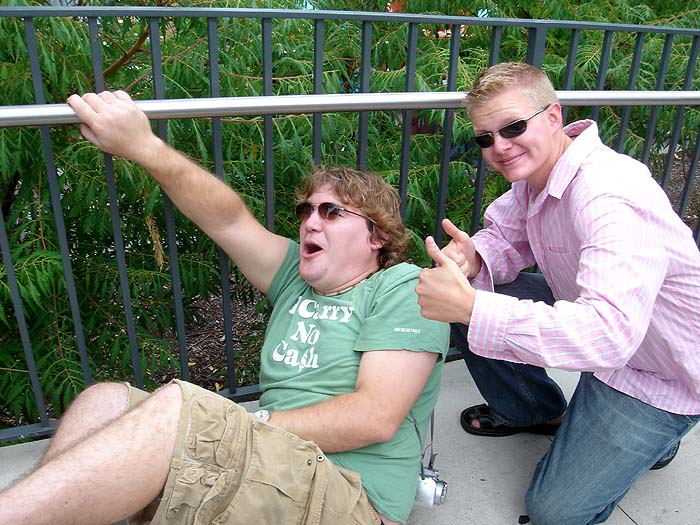 And Brent is reminded that sometimes he's a man! =)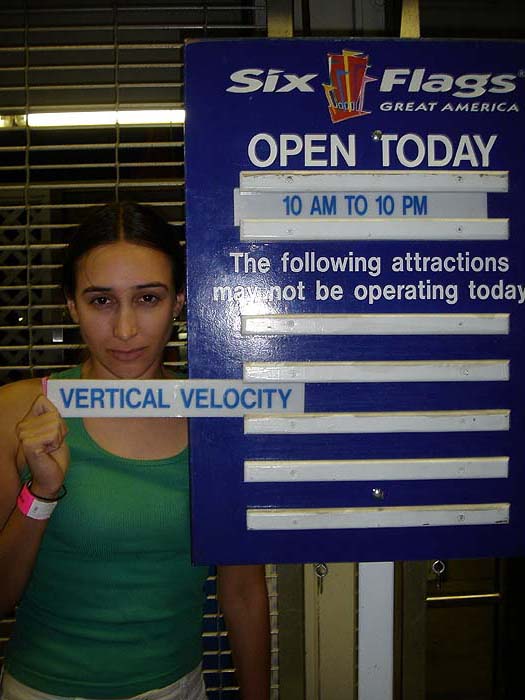 "No Intamin for me today." =(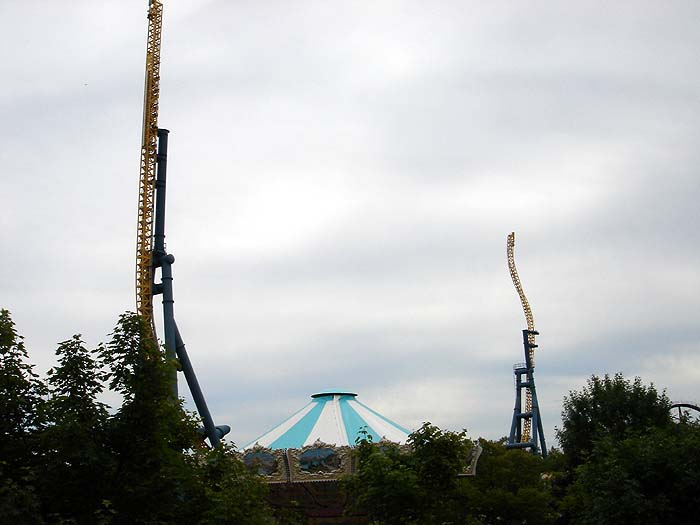 It's true, V2 was closed all day. =(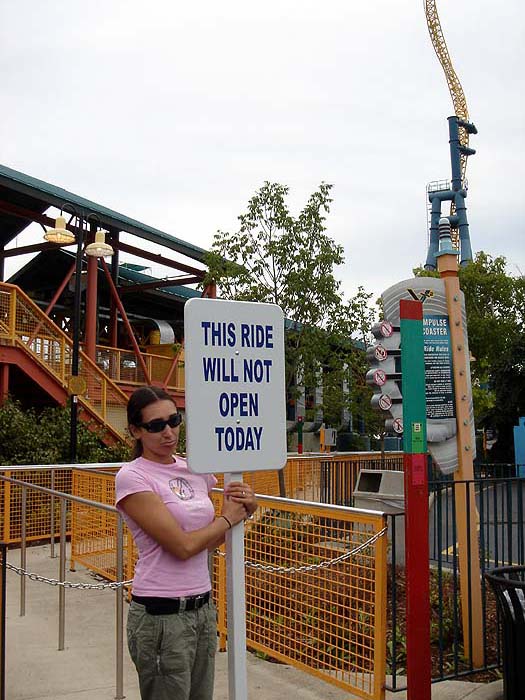 Elissa's really bummed. Usually when we visit Deja Vu is closed.....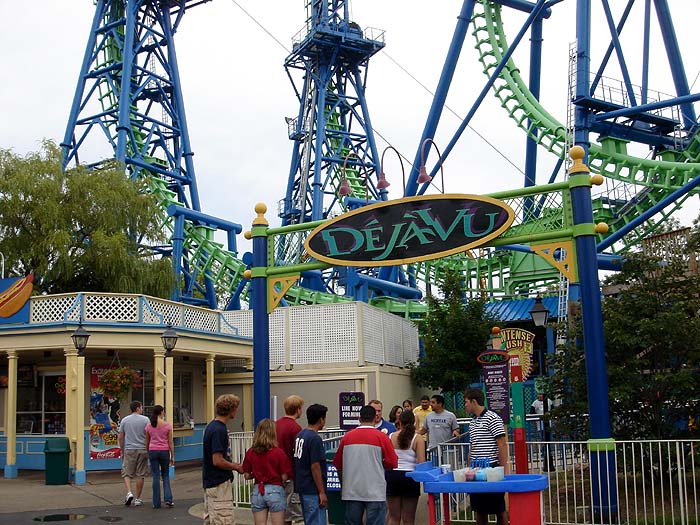 But wait, what is this I see?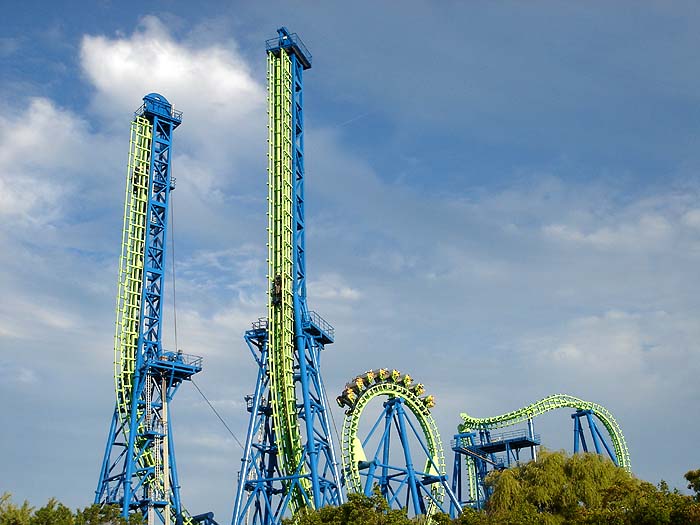 Deja Vu is OPEN!!!! OMG!!! Finally, after years of seeing it, we finally get to ride!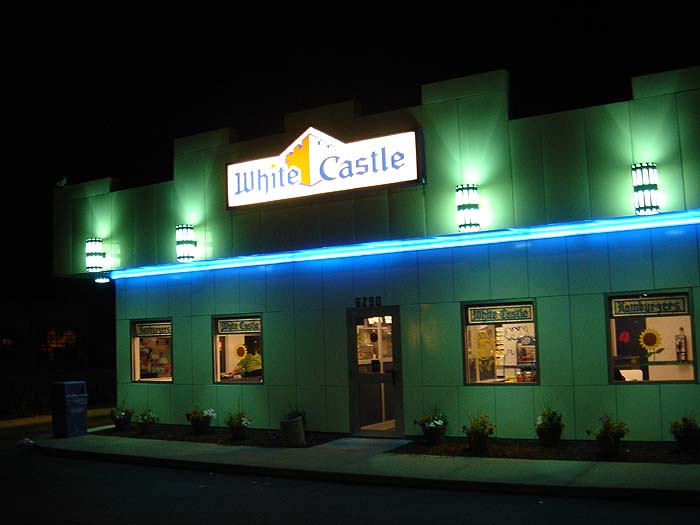 But first a stop to While Castle, because our friends Harold and Kumar told us we should.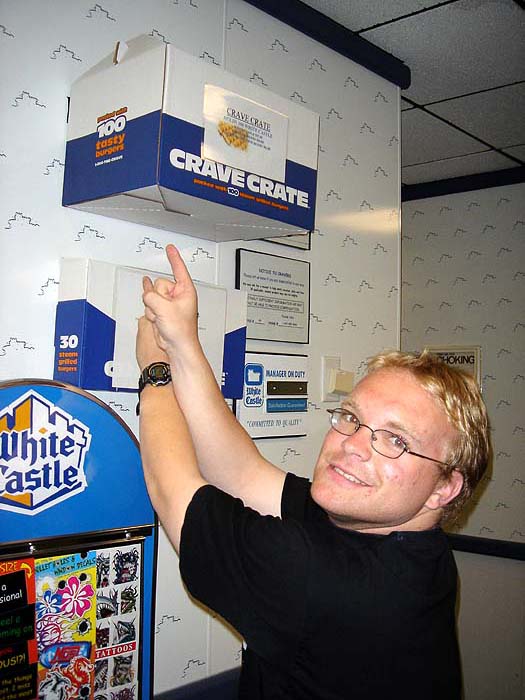 "100 Tasty burgers? That's for us!"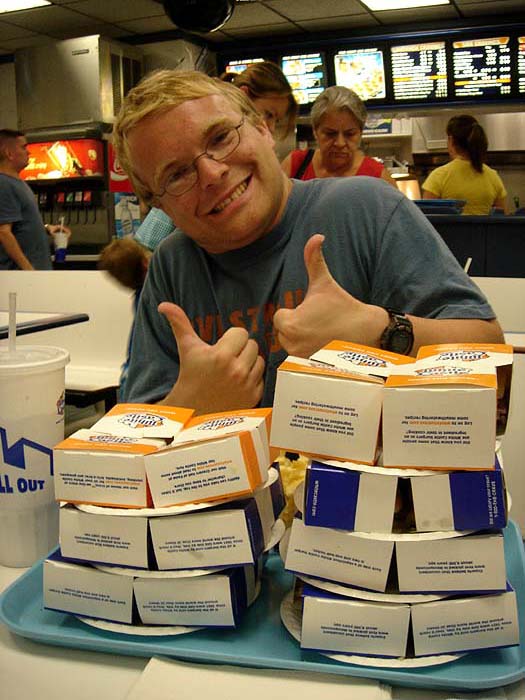 Anytime Joey can get a LOT of food for a LITTLE money is a good day for him!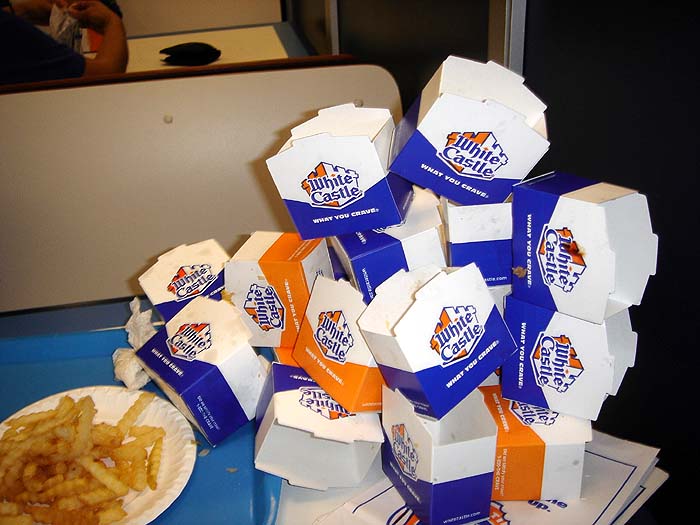 And trust me, EVERY SINGLE ONE of those hundred hamburgers were eaten!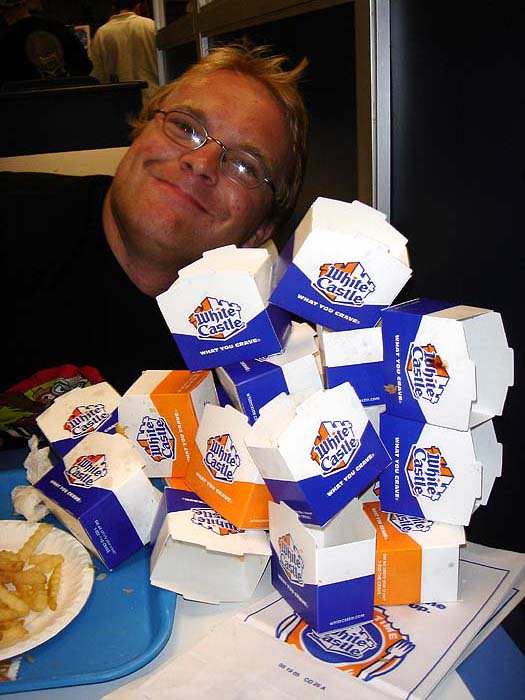 "I'll bet this is going to leave a mark tomorrow!"
Click Here For Page Two of Six Flags Great America Photos!
Six Flags Great America - Dells & More 2005 Trip Photos Page 1 2 3 4