Santa's Village
Dundee, IL
Official Website: http://www.santasvillageil.com/
Wisconsin Dells & More - 2005 Trip
Mt. Olympus Theme Park Timber Falls Riverview Park Little A-Merrick-A Kiddieland Santa's Village Safariland/Jeepers
Six Flags Great America Six Flags Hurricane Harbor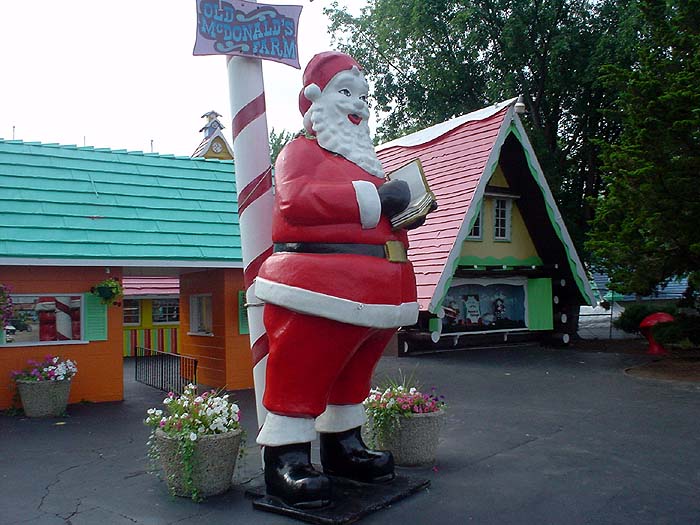 "Hello and welcome to Satan's Village. What? Oh, no...I am not SANTA, I am in fact....SATAN!!!!!"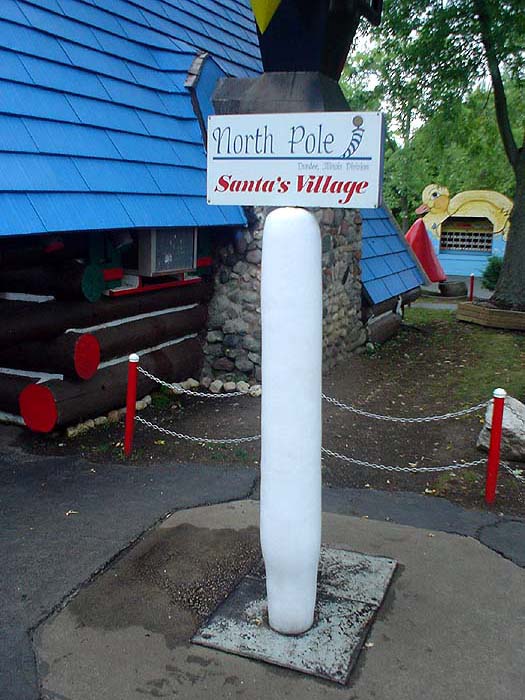 Is it just me or does Satan's North Pole look like something that comes out of a vending machine in the women's restroom?"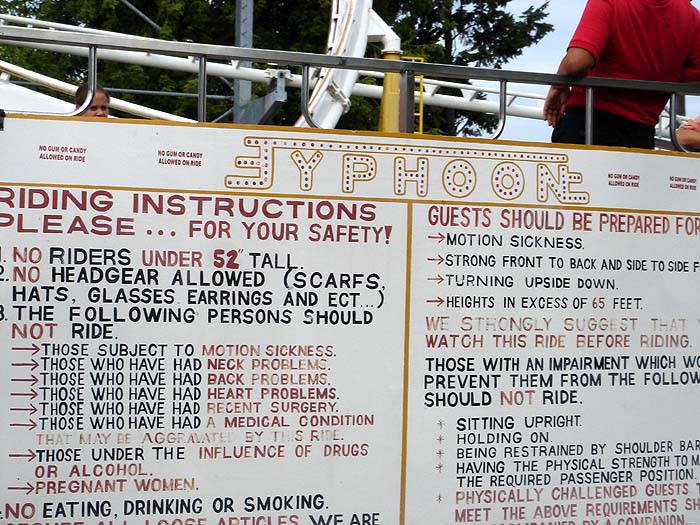 Basically this sign should just read "Anyone that is currently ALIVE should NOT ride Typhoon!!!"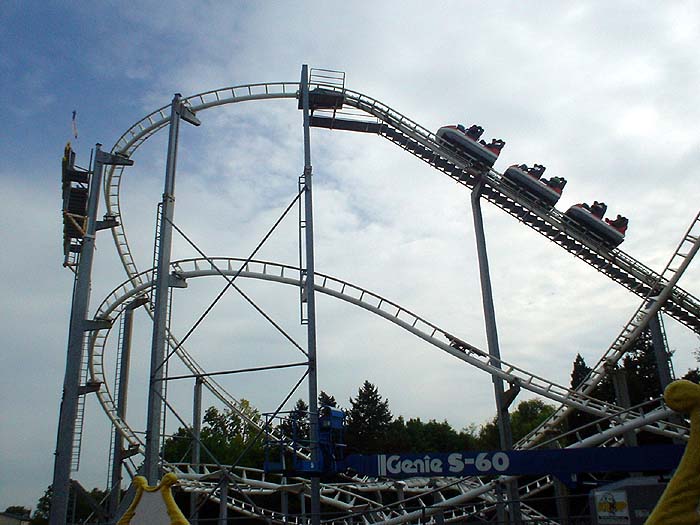 Typhoon is made by a company called "Top Fun." The ride is not fun nor does it spin like a top.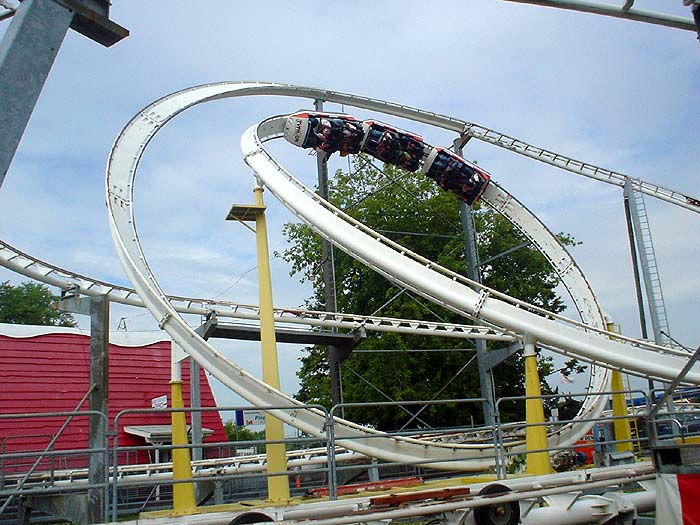 It's the perfect attraction for "Satan's Village"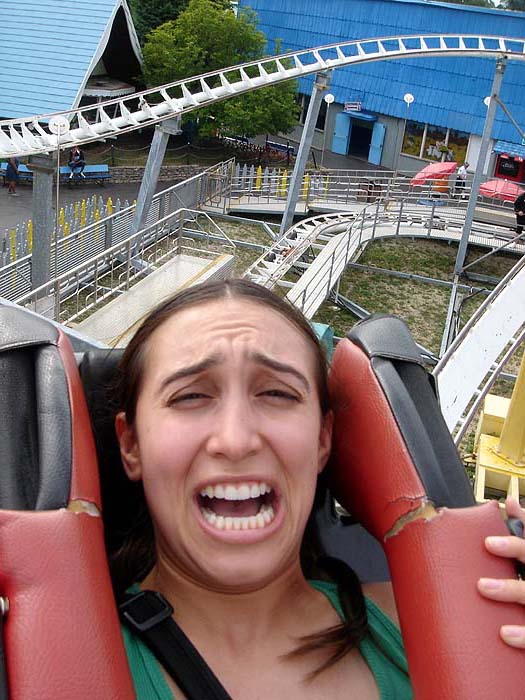 Satan captures the soul of another innocent victim!
(ok, ok...who are we kidding! Innocent? OMG, she freaking DESERVES THIS!!!!)

One of the highlight attractions is the "Put out the real fire in the fire truck" ride.
Basically it looked like someone attached some high school bleachers to a truck, then set stuff on fire, and handed you a hose.
WHAT A FREAKING GREAT IDEA!!!!!!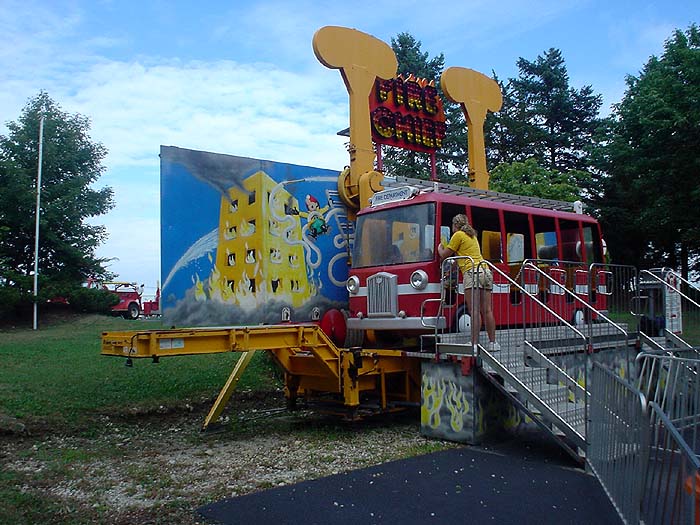 Most of the other rides in Satan's Village were trailer mounted carnival trash.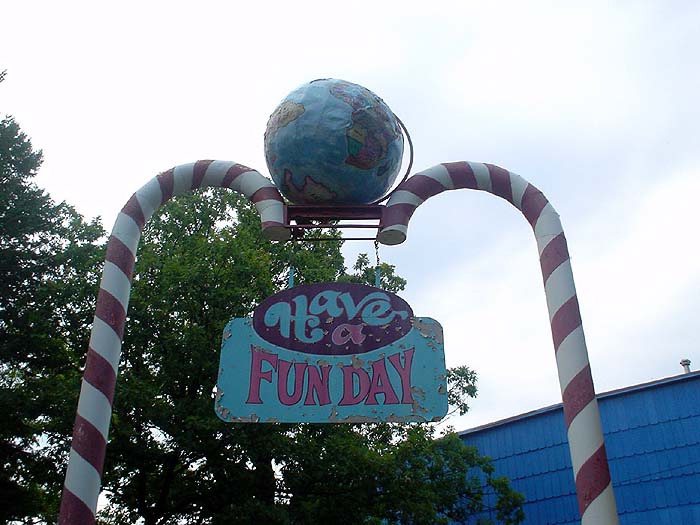 "Have a fun day" says the paint feeling ghetto demon sign that tries to steal your soul when you walk under it.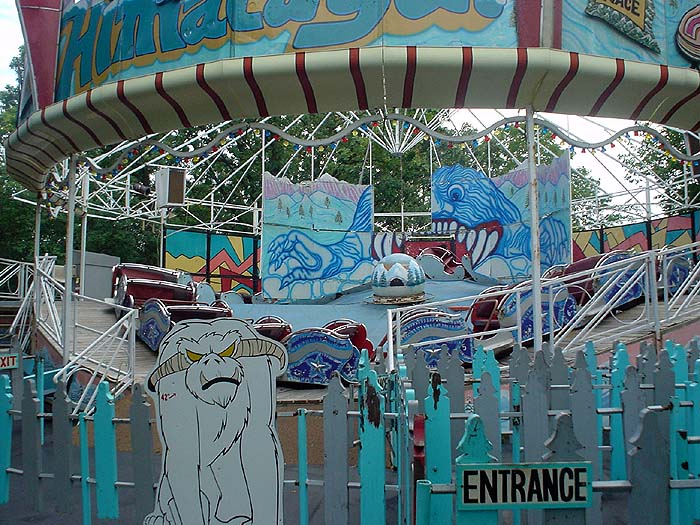 Look at all of Satan's little helpers strategically positioned in order to take your life!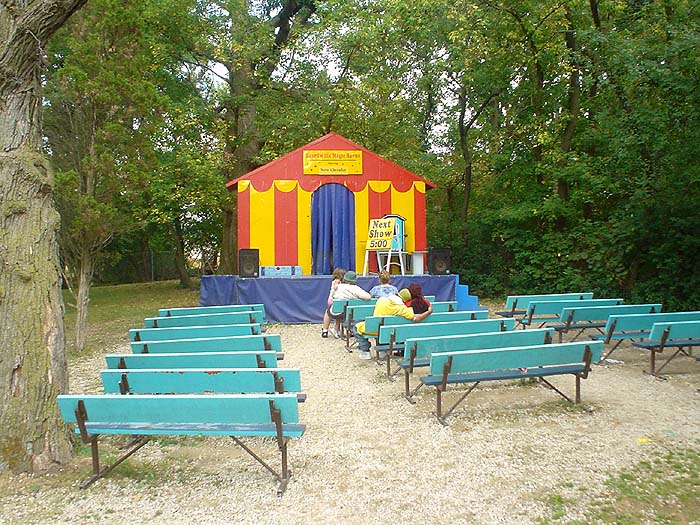 Oh, now this looks like it's going to be a quality production!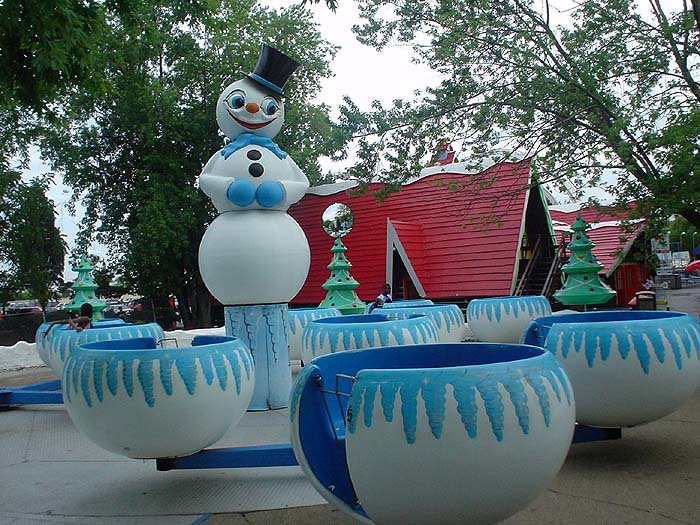 "Hello little boy. I might look like a cute an innocent snowman, but I'm really here to KILL YOU!!!!"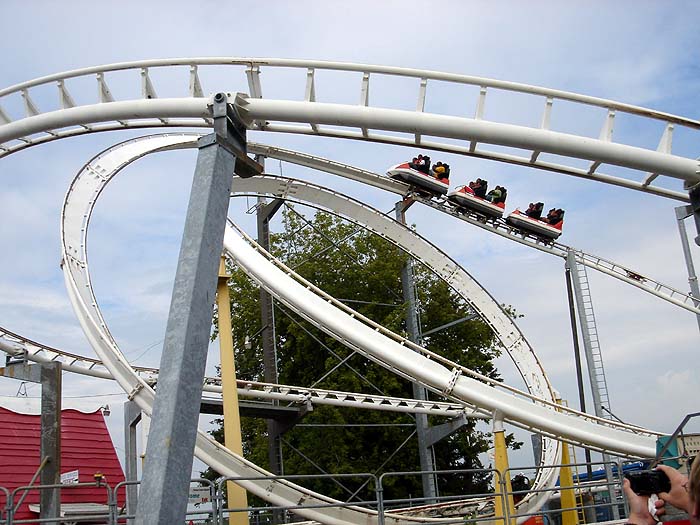 Oh, my, more of Satan's death machines!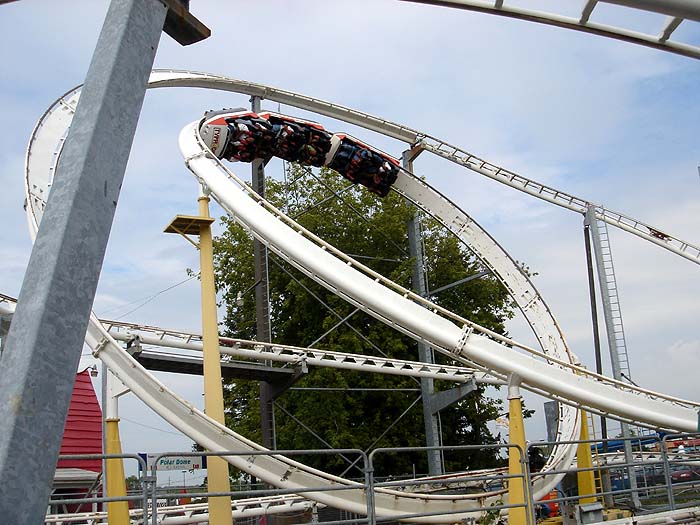 I'm so, so sorry....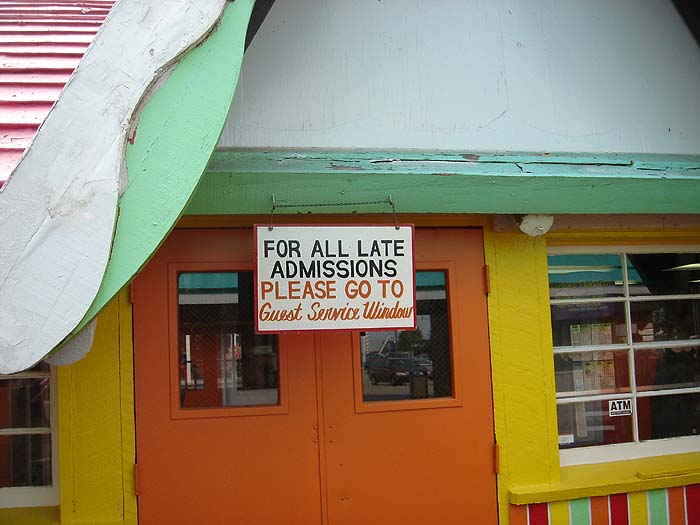 "For all late admissions please go to HELL!!! STRAIGHT TO HELL!!!!! Thank you."
Click Here For Safari Land/Jeepers Photos!