Riverview Park & Waterworld
Wisconsin Dells, WI
Official Website: http://www.riverviewpark.com/
Wisconsin Dells & More - 2005 Trip
Mt. Olympus Theme Park Timber Falls Riverview Park Little A-Merrick-A Kiddieland Santa's Village Safariland/Jeepers
Six Flags Great America Six Flags Hurricane Harbor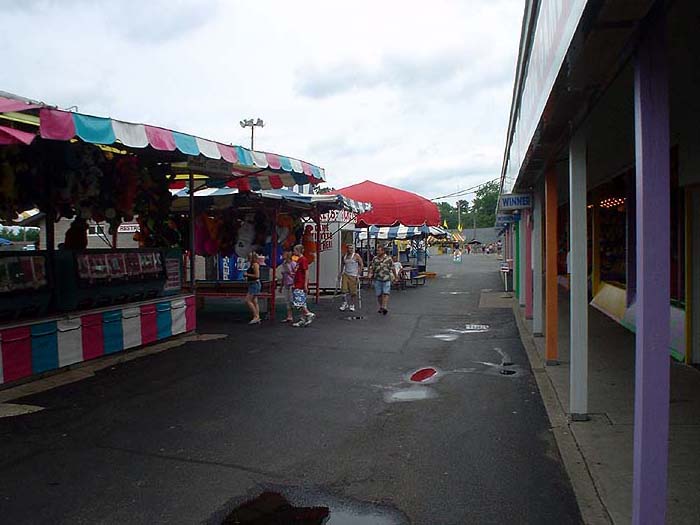 We've had really good luck on this trip so far...now it's time for "RIVERVIEW!!!!"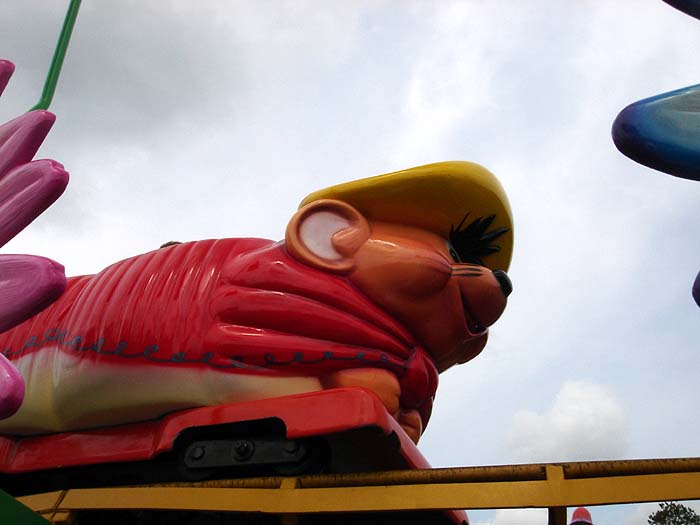 Hey! I've seen that guy somewhere before!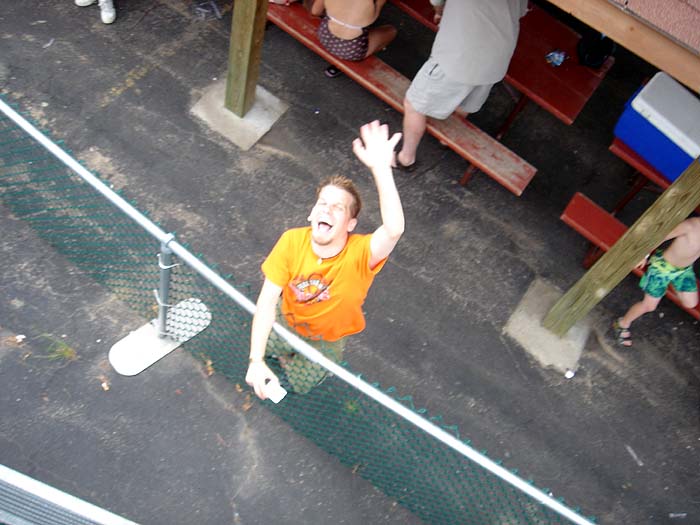 Most disturbing thing we saw at the park!!! Oh, wait...it's Derek.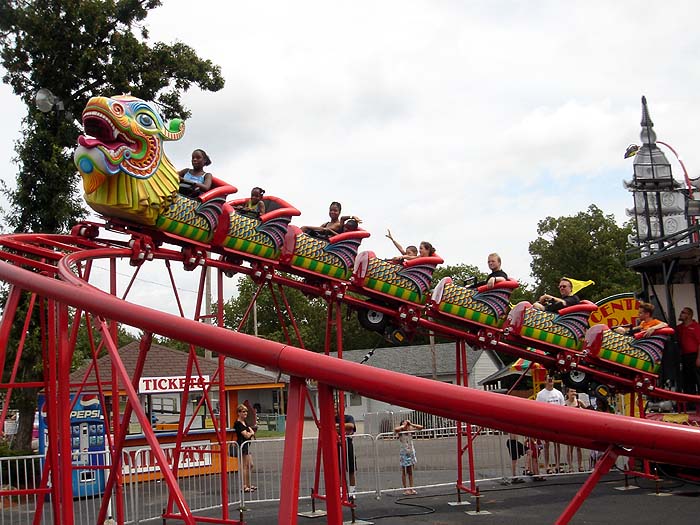 This is a credit whore's garden of eden!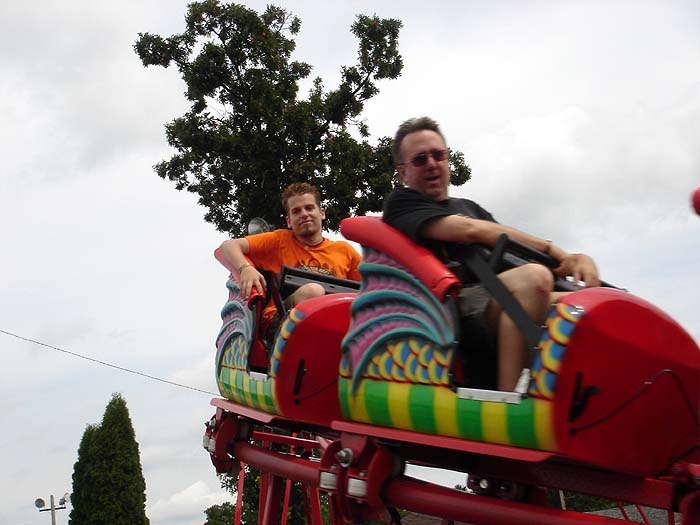 " I feel so dirty! Not because I'm on the kiddie coaster, but because I'm sitting in someone's burrito!"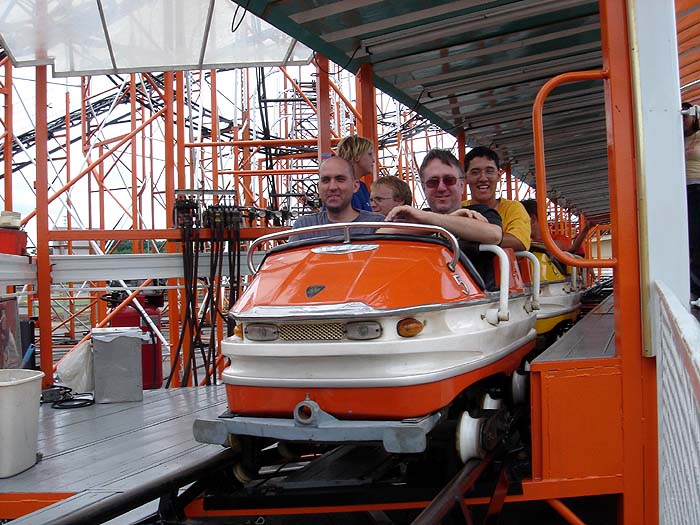 Hehe...and we call these people "friends!" =)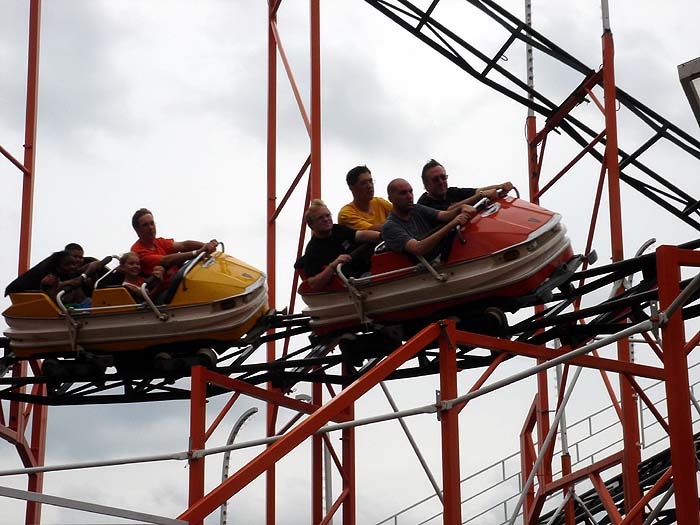 Front car = 800 lbs of hot male coaster enthusiast goodness. Back car = like 250 pounds of normal people! =)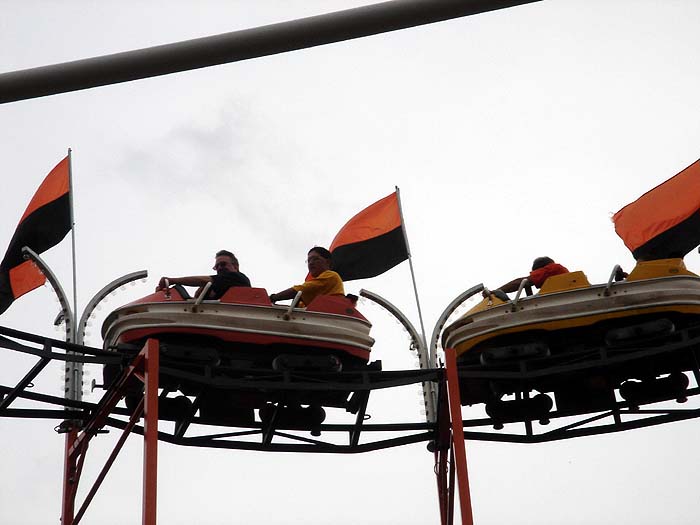 Did it get stuck or not? What do you think? If you know EMAIL DAN and we'll send you a prize buffalo!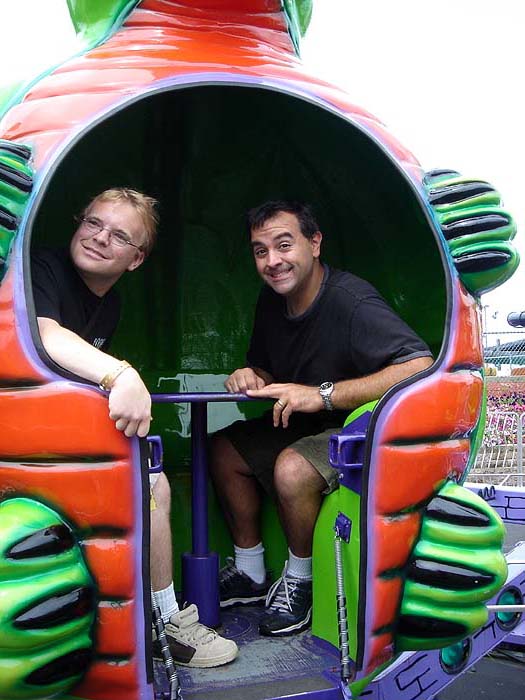 "It looks just like a tame little spinning ride."
Do you think so? Watch THIS VIDEO and see for yourself! =)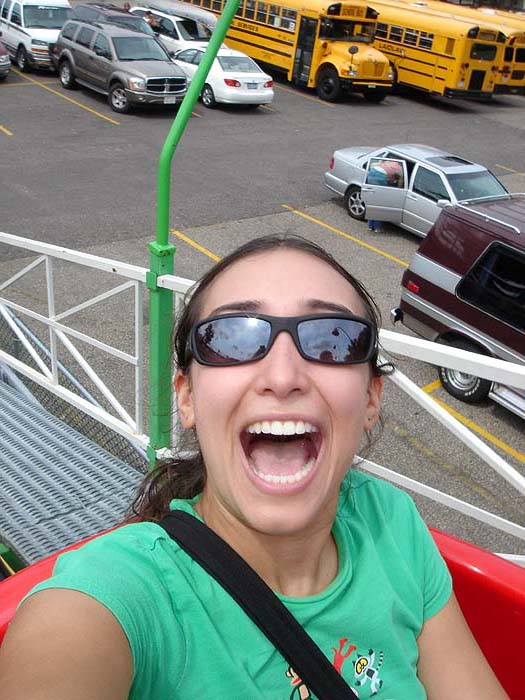 Is there a dentist in the house?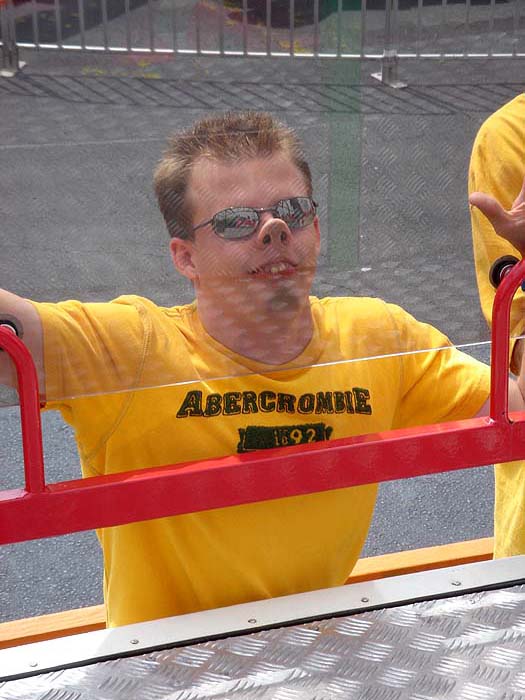 Ok, remember a few photos up when we said the most disturbing thing we saw all day was Derek? We lied.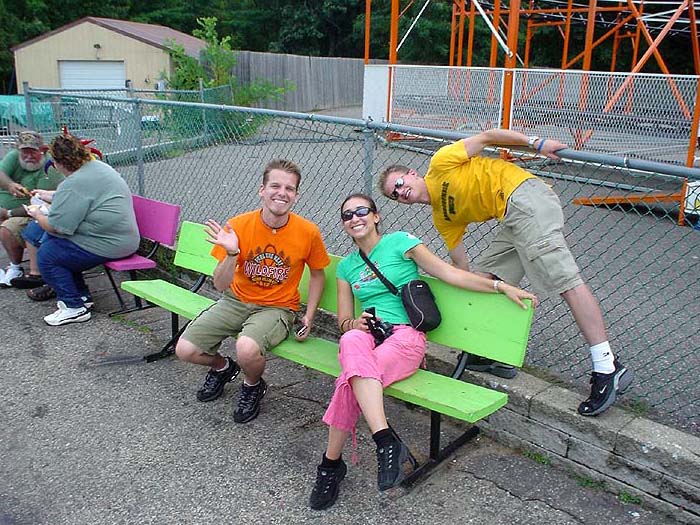 Welcome to Bench: The Ride...Ghetto version!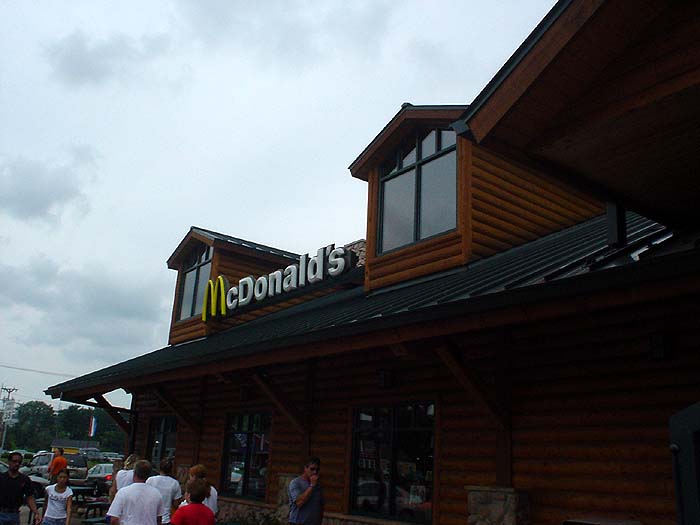 OMG, we've gone like 7 pages of this update without a McDonalds. What's happening to us!!!!
Click Here For Little A-Merrick-A Photos!