Mt. Olympus Theme Park
Wisconsin Dells, WI
Official Website: www.mtolympusthemepark.com
Wisconsin Dells & More - 2005 Trip
Mt. Olympus Theme Park Timber Falls Riverview Park Little A-Merrick-A Kiddieland Santa's Village Safariland/Jeepers
Six Flags Great America Six Flags Hurricane Harbor
Click HERE to download our Hades video!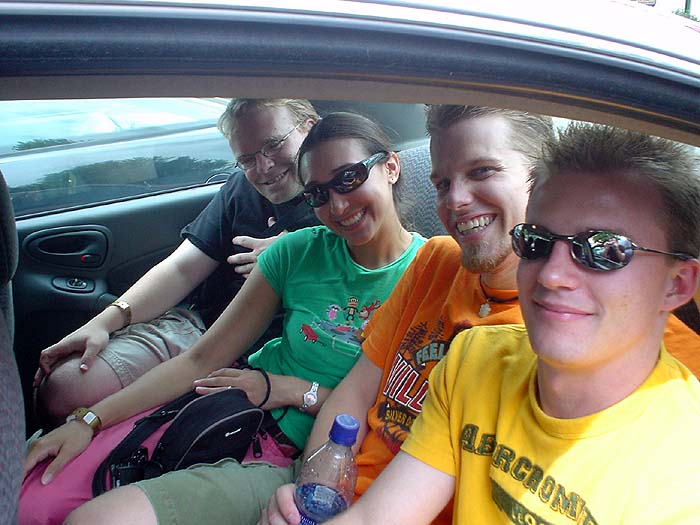 Wait...is this legal? Oh...it is in Wisconsin? Ok! =)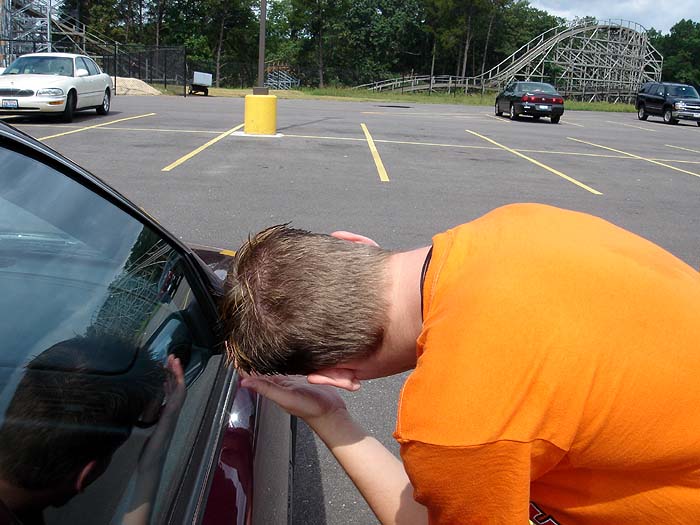 "OMG, my Lego hair is coming off!"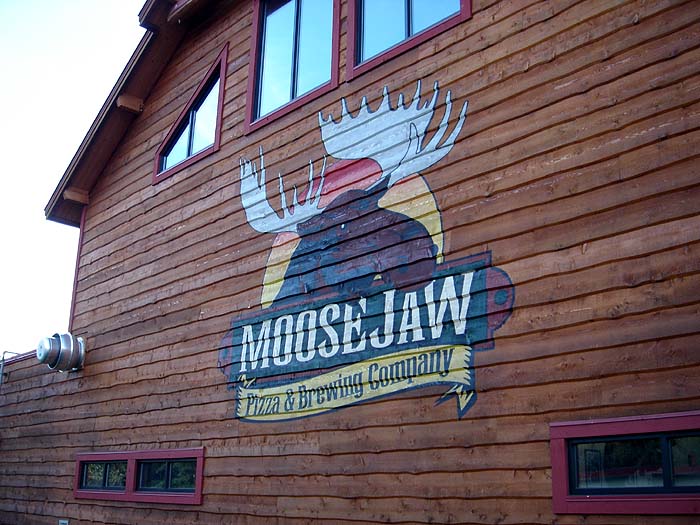 Time for some relaxing beer and moose food.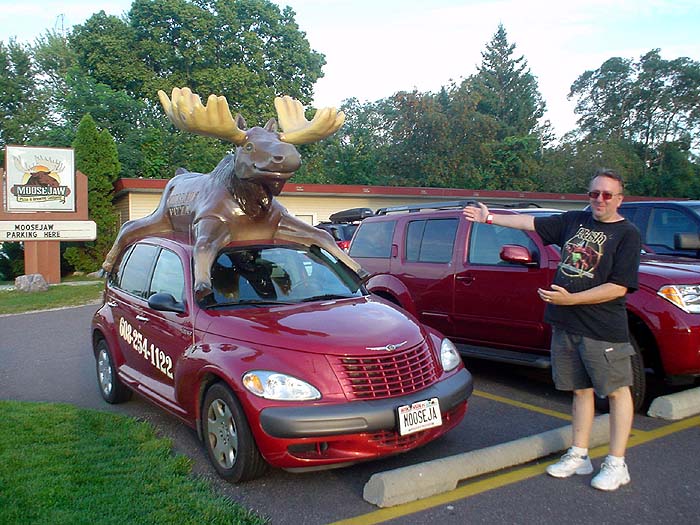 "As soon as we saw this amazing display of weirdness, we HAD to eat here!"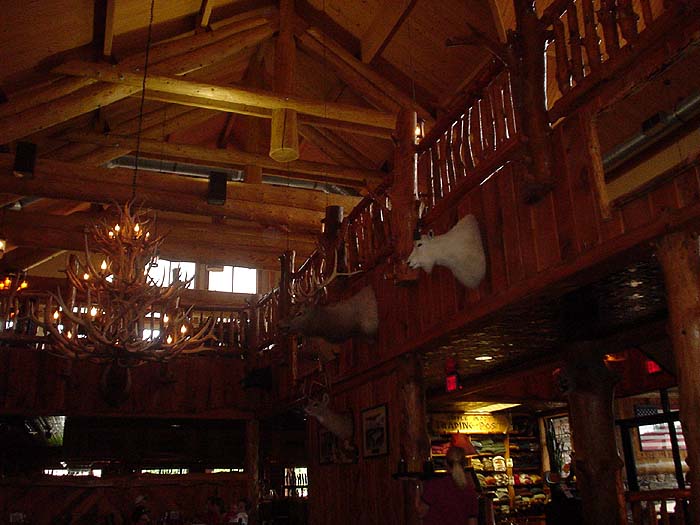 Any restaurant that has an antler chandelier is a MUST EAT AT location!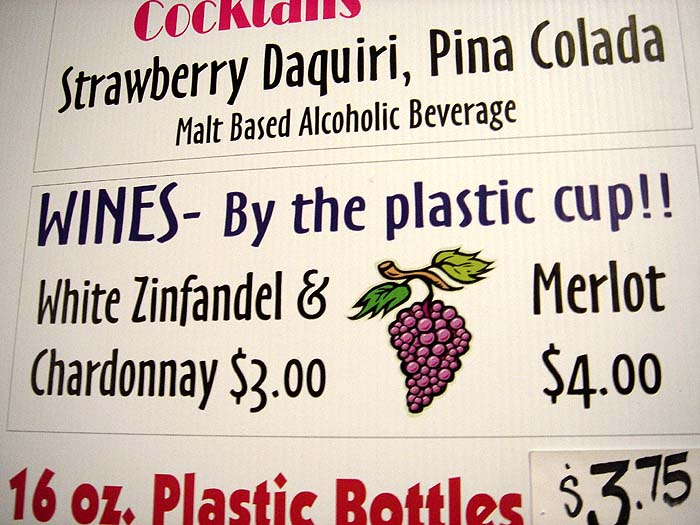 Mmmm, tastey!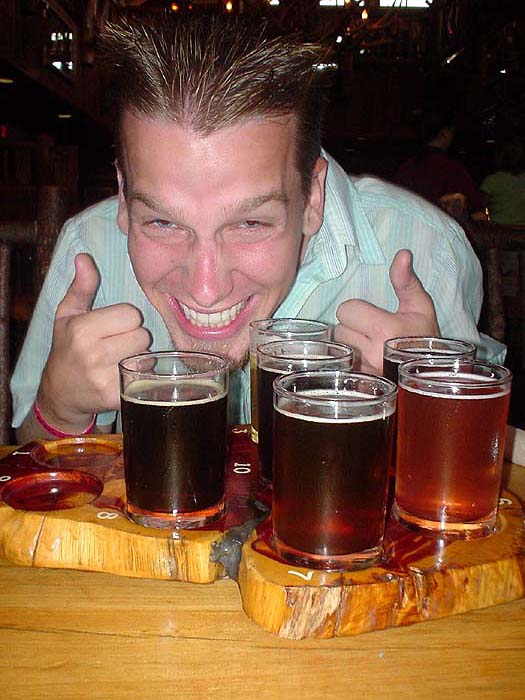 Derek goes for the "Many samples of Moose urine" sampler platter!

You can see what too much beast urine does to humans!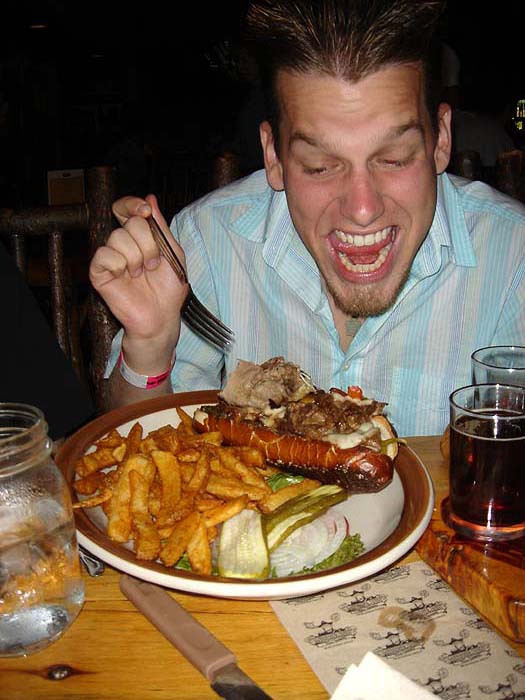 "I'm gonna eat this food...ALL THIS FOOD...you don't TOUCH my food!"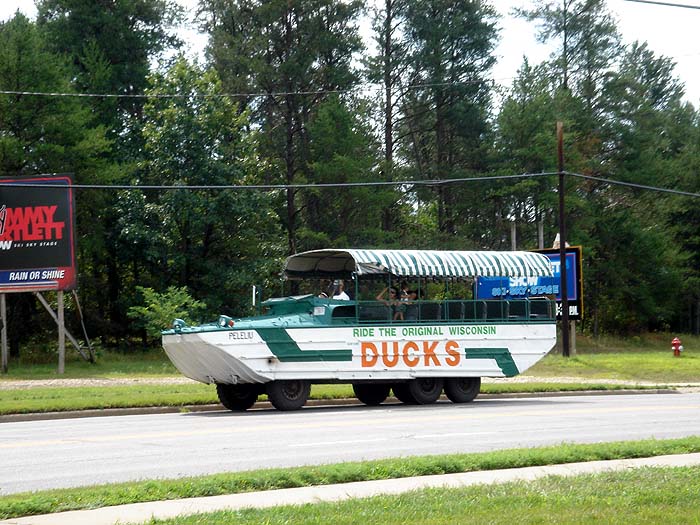 "Ride the ducks"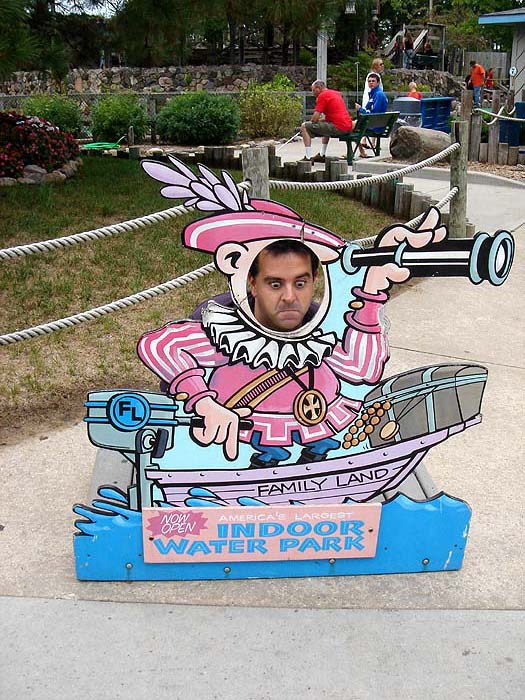 Ahh, it's time like these where parks should realize this little "get behind the cut out guy and pretend your the dude"
things are not such a good idea!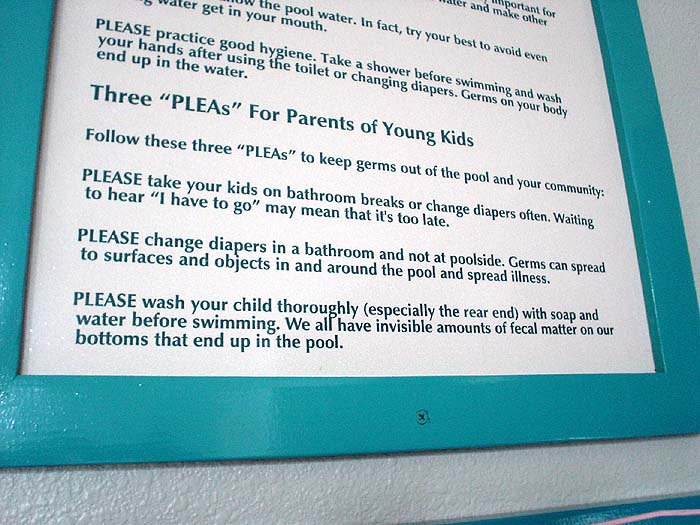 Rules of the water park:
"Wash your child...especially the rear end." WOW!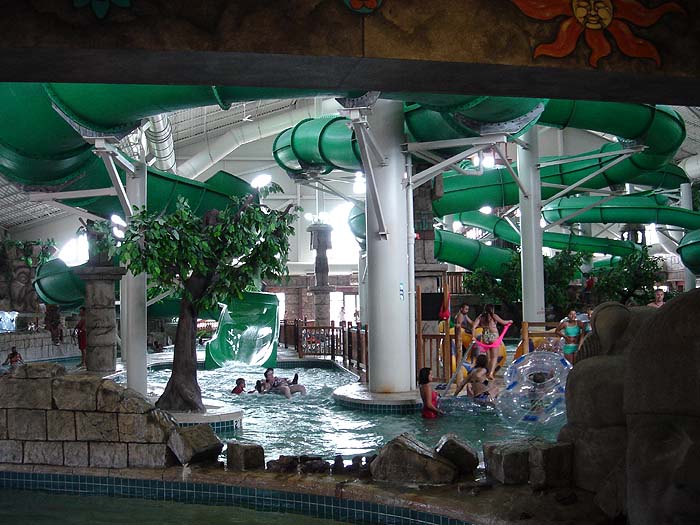 The water park was actually REALLY nice!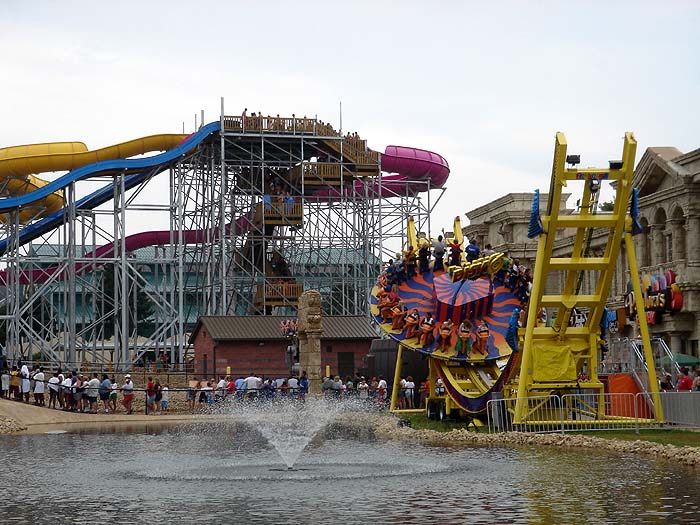 Mt. Olympus sure has changed since the old days of "Big Chief's"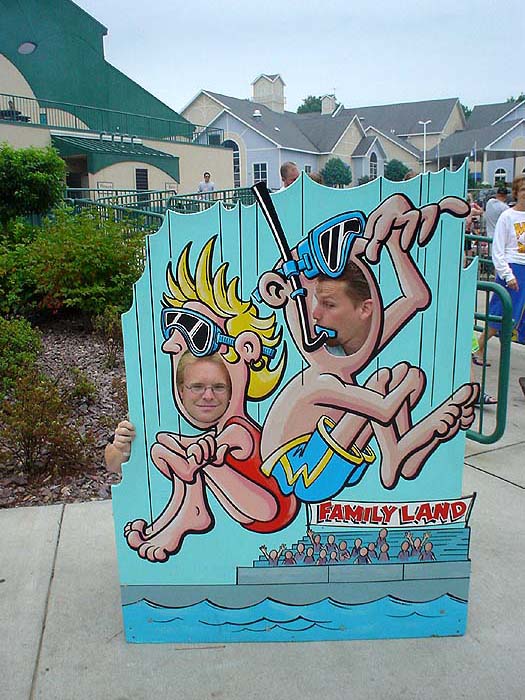 Kind of looks like some one ate Joey's face!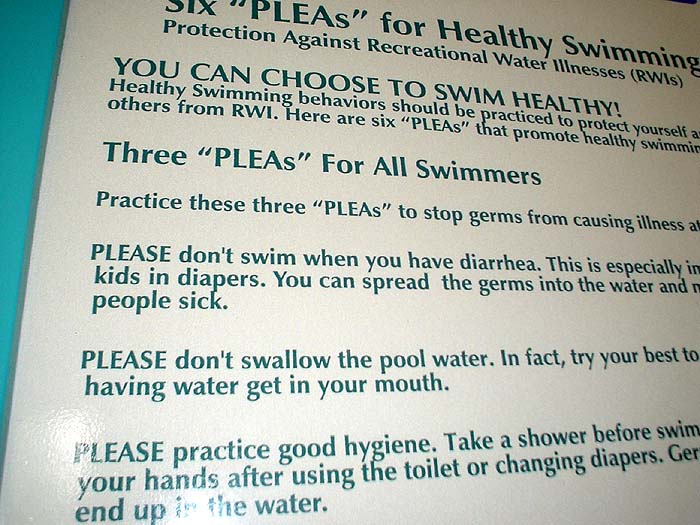 Most important rule of ALL TIME!
"Don't swim when you have diarrhea!!!"
Click Here For Page Four of Mt. Olympus Theme Park photos!
Mt. Olympus Wisconsin Dells 2005 Trip Photos Page 1 2 3 4