Mt. Olympus Theme Park
Wisconsin Dells, WI
Official Website: www.mtolympusthemepark.com
Wisconsin Dells & More - 2005 Trip
Mt. Olympus Theme Park Timber Falls Riverview Park Little A-Merrick-A Kiddieland Santa's Village Safariland/Jeepers
Six Flags Great America Six Flags Hurricane Harbor
Click HERE to download our Hades video!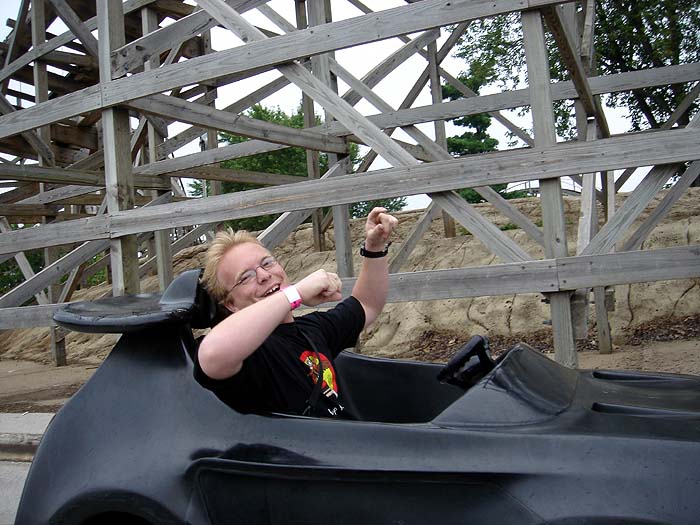 "Yay! I'm finally old enough to drive my own Go Kart!"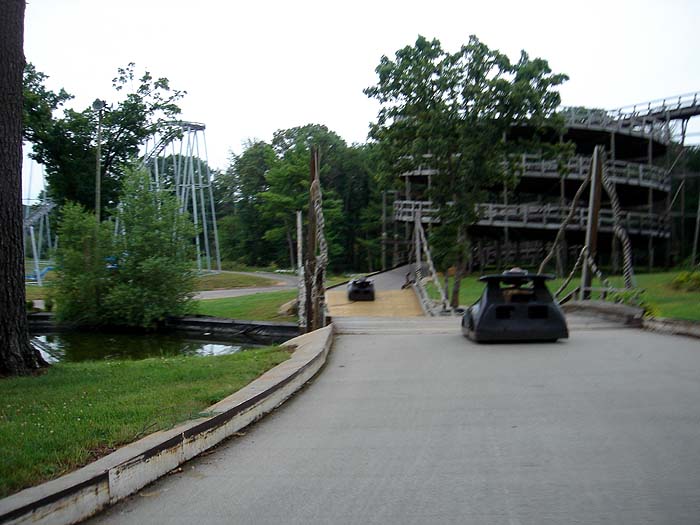 Any park that has Go Karts with AIRTIME is cool by me!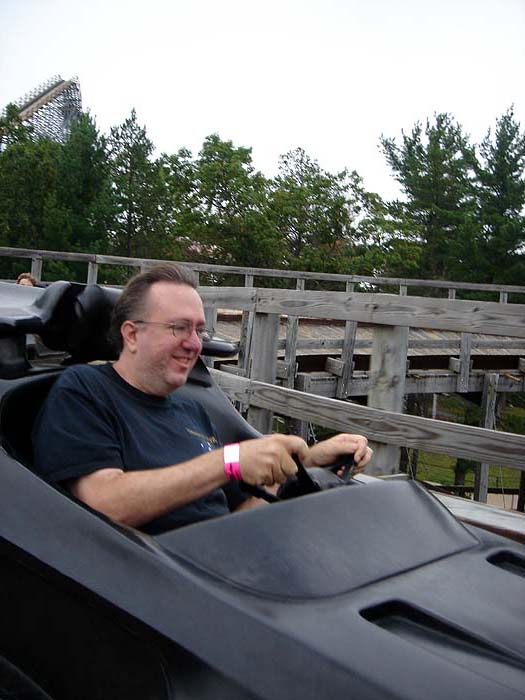 "MUST. GET. GOKART. AIRTIME!"

"Is it just me or did that coaster just come out of that horses ass?"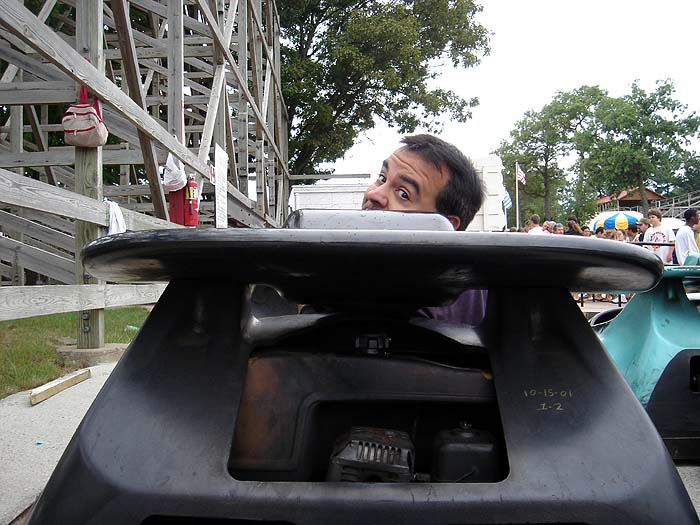 Speaking of horses asses.....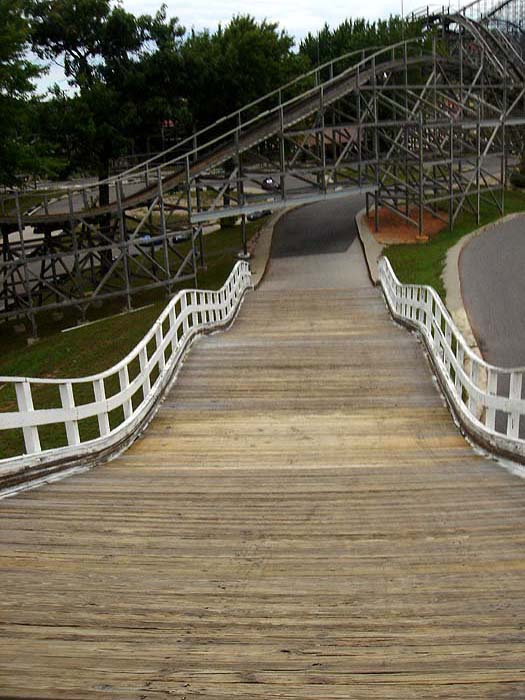 Triple down on the Go Karts!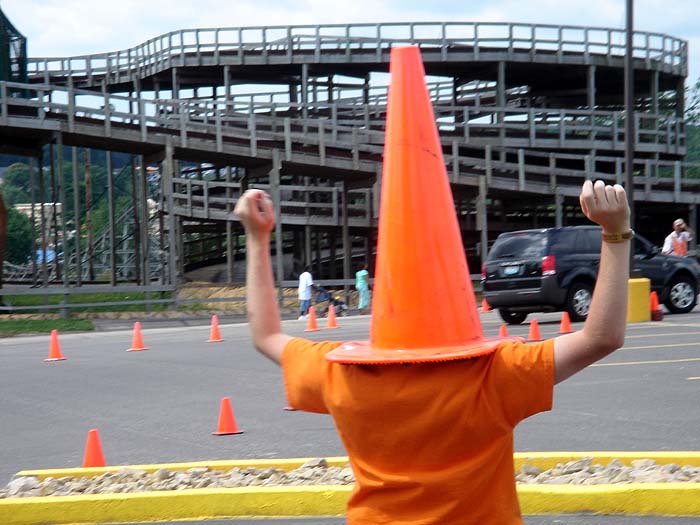 Beware the insane "I'm gonna eat your brains" Cone-Head man in the parking lot!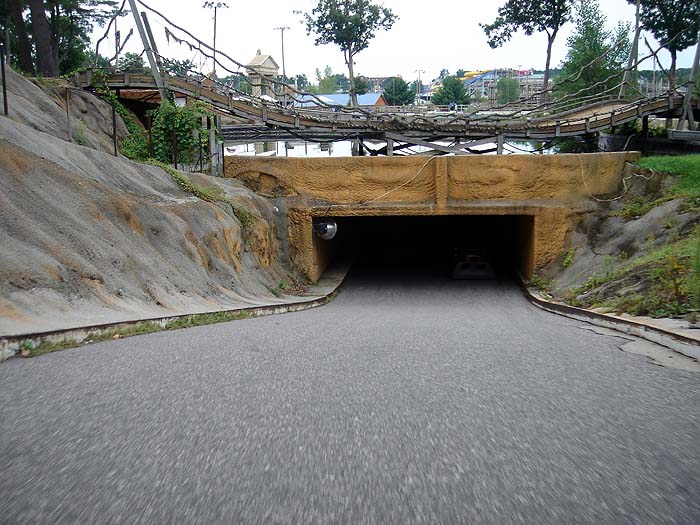 "Grr.....I'm evil Go Kart Tunnel...I just ate six children!"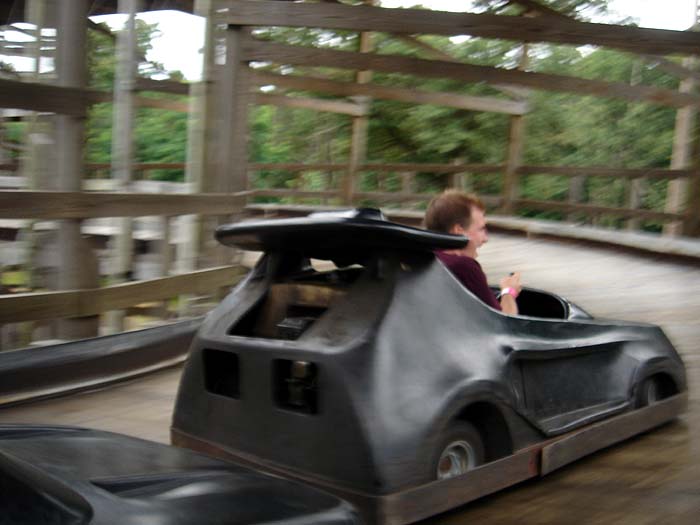 Andrew loves getting rammed in the behind.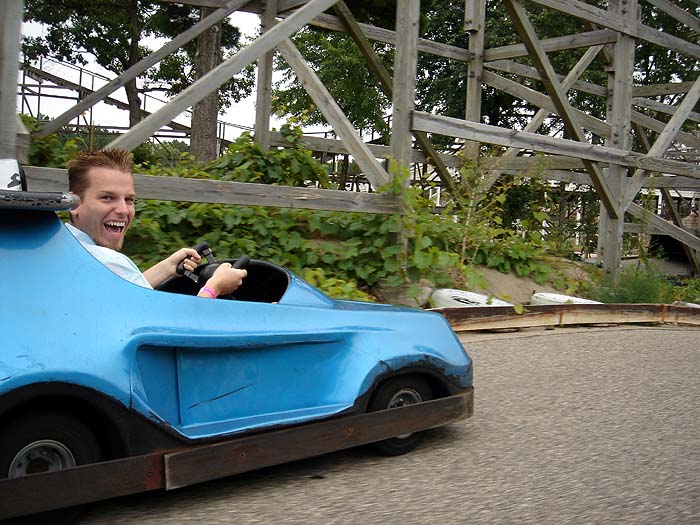 "RAMMING SPEED!!!"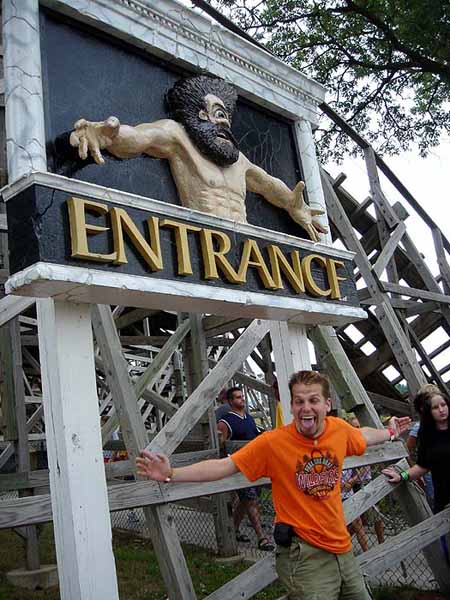 Derek looks just like Cyclops guy....except for he needs to take his shirt off, grow the most insane ZZ Top-like beard,
morph his two eyes into one eye, be made out of sign, and then yeah, he looks JUST like Cyclops guy!!!

This is Cyclops. The ride is INSANE!!!!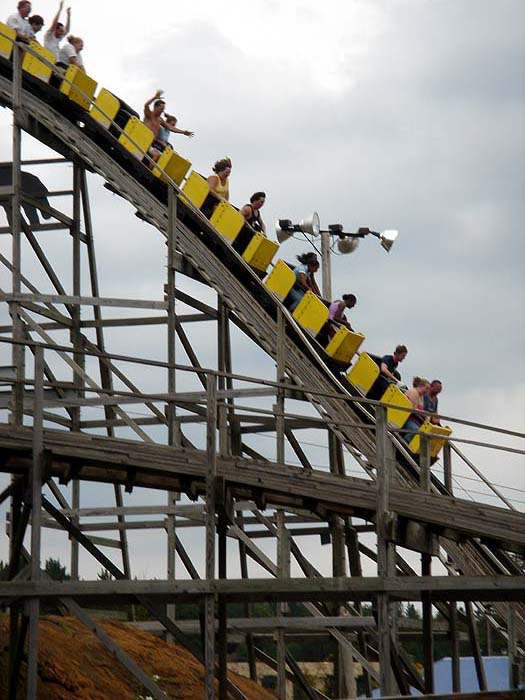 See this drop? INSANE!!!!!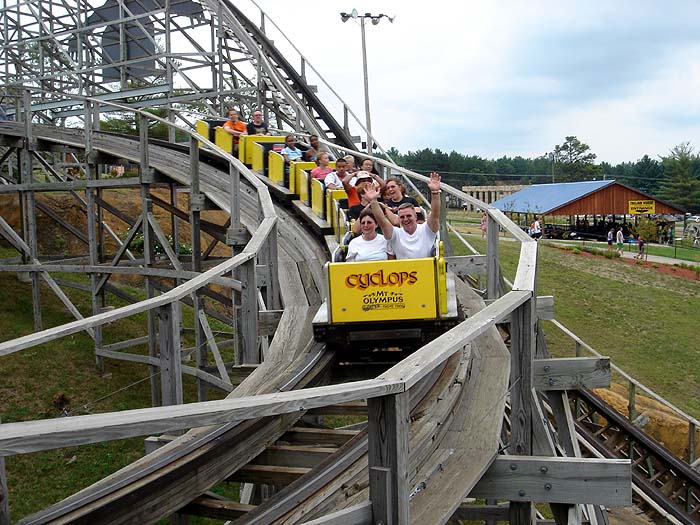 The guy in front is all "INSANE!!! Even on the brake run....INSANE!!!!"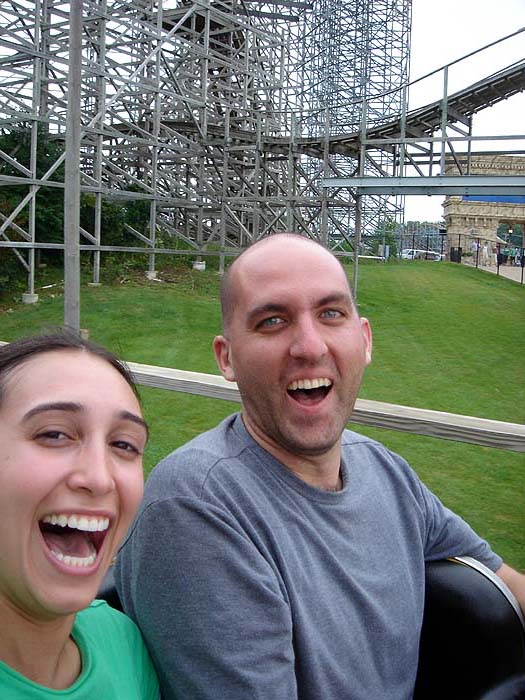 Who said "Open up and say AWWW?"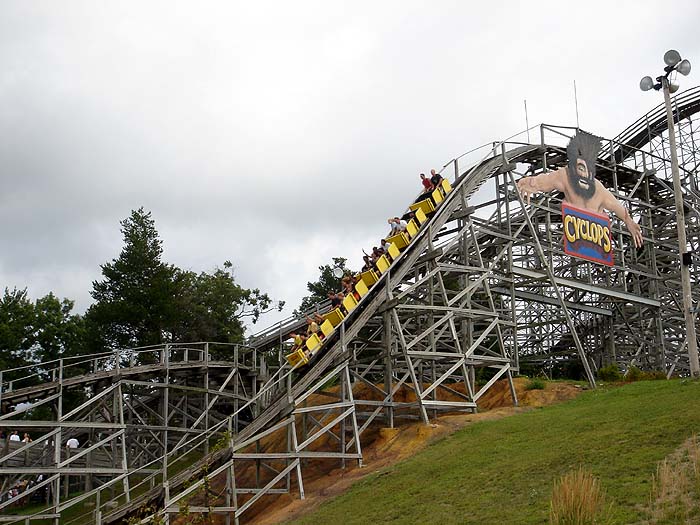 Guy in red shirt in back getting "OMFG" amount of airtime.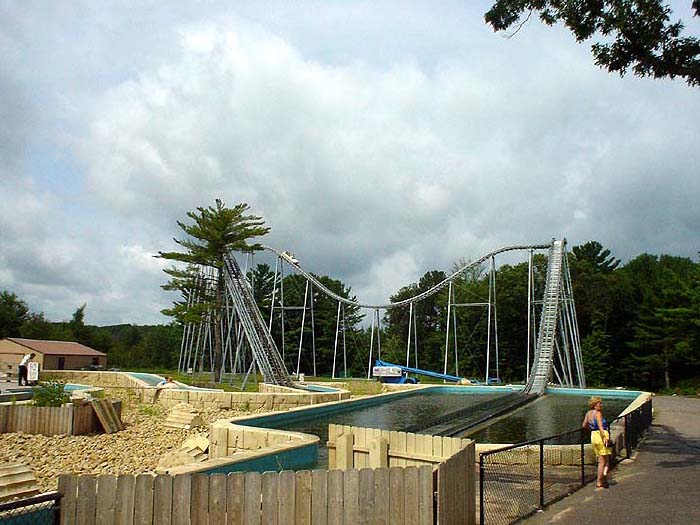 Why, this looks like a tame little water ride. For the real credit whores.....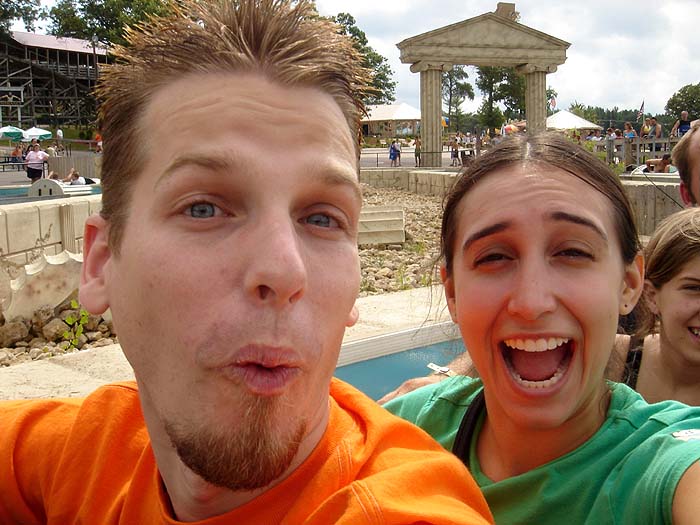 "ooooh....we're gonna get us the water ride coaster credit!"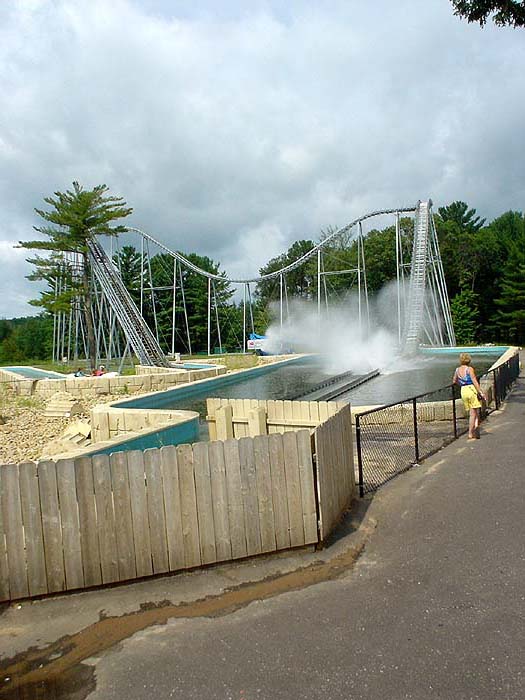 Ok, maybe that wasn't such a good idea.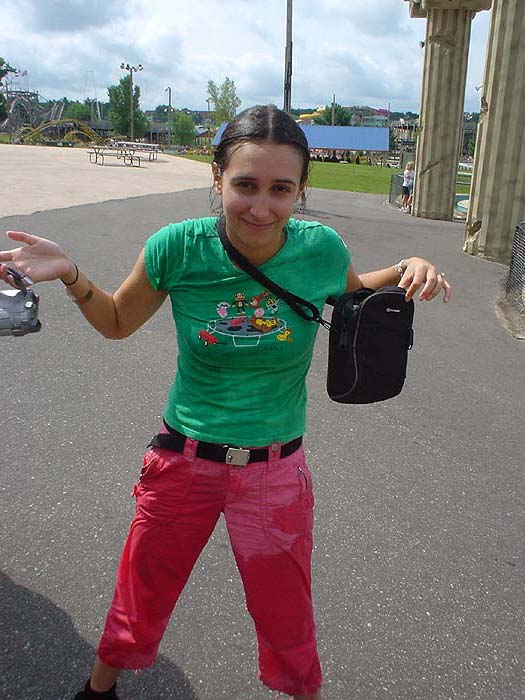 HA HA!!!! LMAO AT YOU!!!!!! Stupid credit whore! =)
Click Here For Page Three of Mt. Olympus Theme Park photos!
Mt. Olympus Wisconsin Dells 2005 Trip Photos Page 1 2 3 4