Roller Coaster Photo Gallery!_  Robb Alvey's Coaster Videos on DVD! Videos for Download!  _Links!__Home! Contact Us!
Elissa's Moving to California Trip!
Robb & Elissa drive across the US hitting both big and small parks along the way!
Six Flags Over Texas Frontier City Wonderland Cliff's Amusement Park Six Flags Magic Mountain
Six Flags Over Texas
Arlington, TX
www.sixflags.com
Photos and Captions by Robb Alvey & Elissa White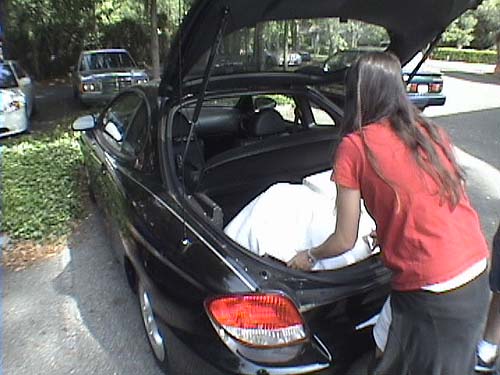 We pack up the car in Gainesville for our 2602 mile trip!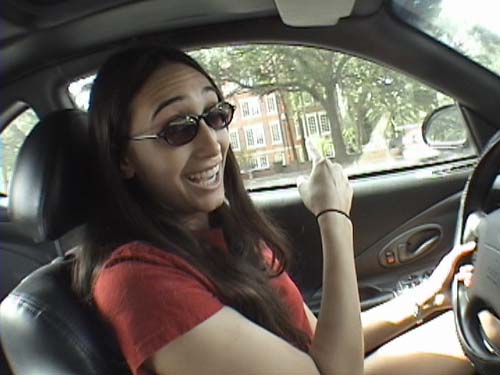 That's the University of Florida as we speed past it!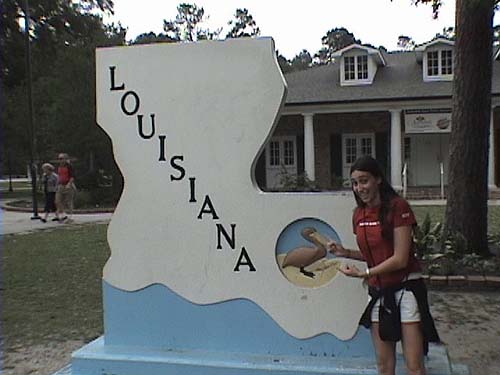 We made it to Louisiana! Too bad Six Flags New Orleans wasn't open!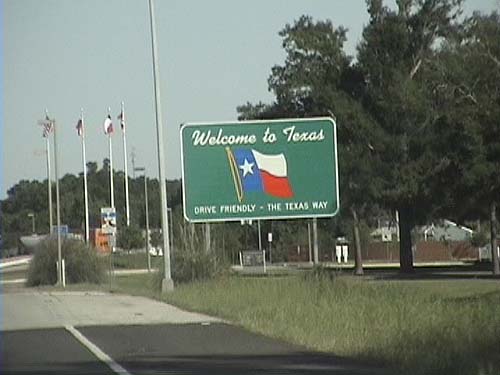 By the next morning we were in Texas!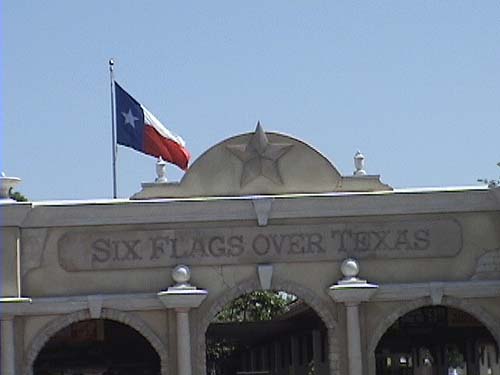 So of course we had to stop at Six Flags!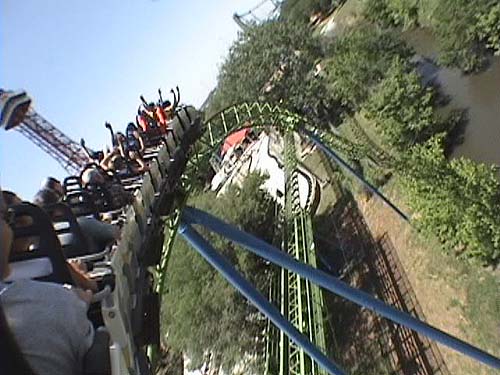 Shockwave is one of the best Schwartzkopfs out there!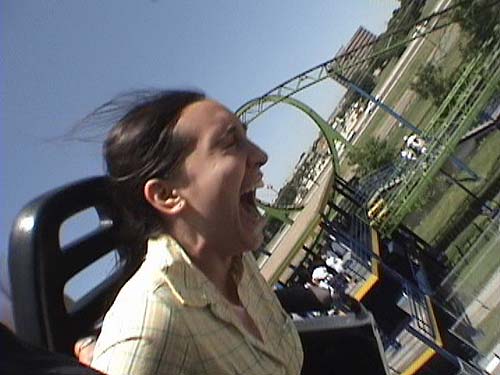 Airtime!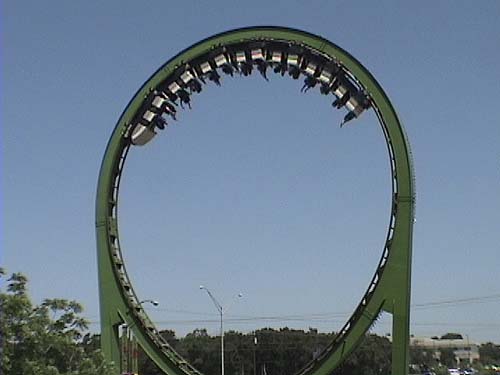 Such cute little Schwartzkopf loops.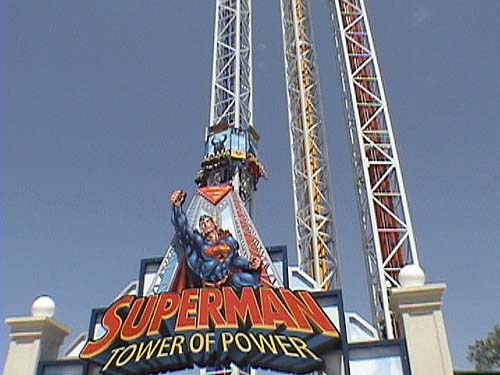 The new ride for 2003 was a big S&S Combo Tower.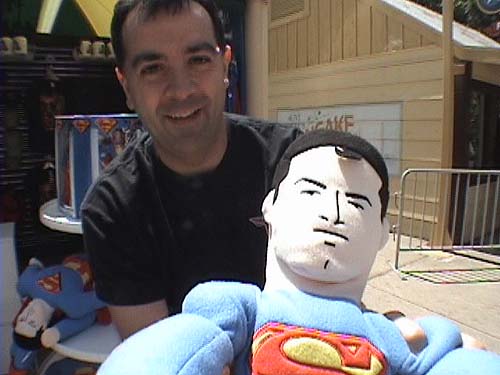 Robb liked the soft version of the ride better!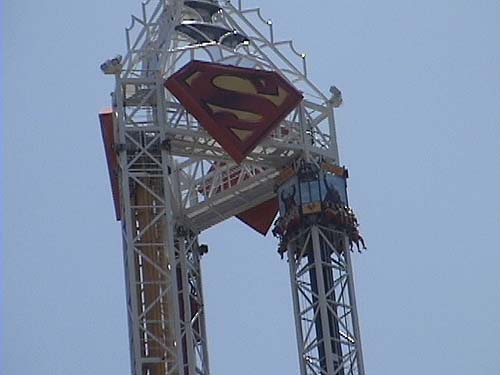 The top of the tower was very uncharacteristic S&S.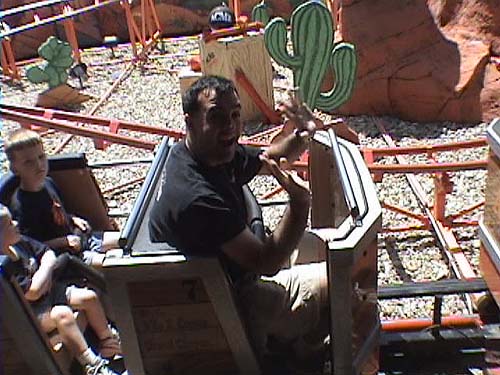 Robb gets his kiddie credit that he missed out on last time!
Click HERE for Page Two of Elissa's Moving to CA trip Photos!