Roller Coaster Photo Gallery!_  Robb Alvey's Coaster Videos on DVD! Videos for Download!  _Links!__Home! Contact Us!
Elissa's Moving to California Trip!
Robb & Elissa drive across the US hitting both big and small parks along the way!
Six Flags Over Texas Frontier City Wonderland Cliff's Amusement Park Six Flags Magic Mountain
Frontier City
Oklahoma City, OK
www.sixflags.com
Photos and Captions by Robb Alvey & Elissa White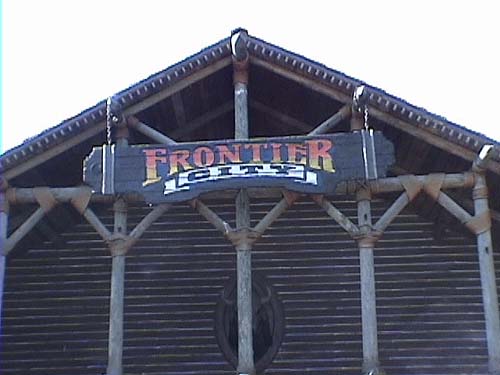 The next day we made it to Frontier City, in Oklahoma.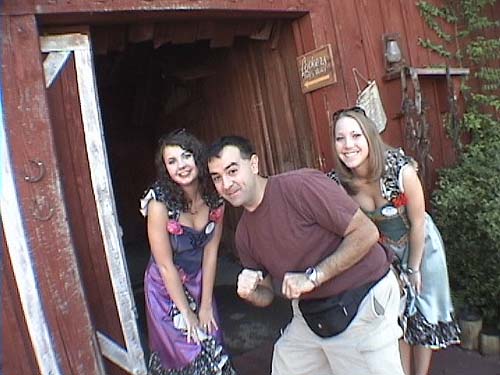 Robb immediately picked up some new women for the road.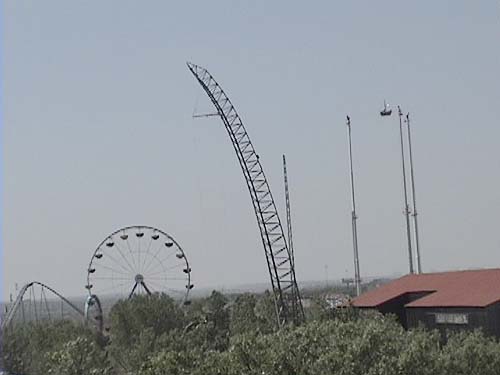 Such a strange skyline for a little park!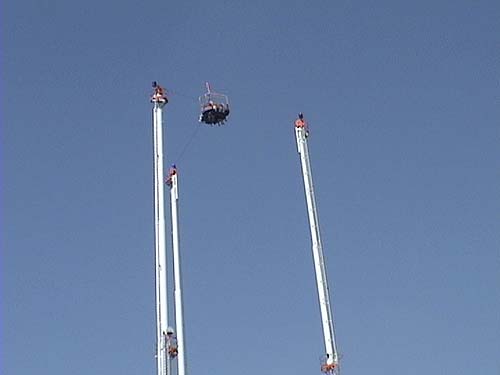 Thrillshot/Vertigo/Absolutely Insane/Eruption was running and free here!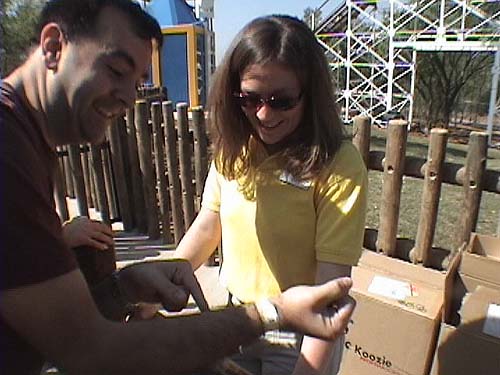 It was opening day so those who rode got wristbands for free coke!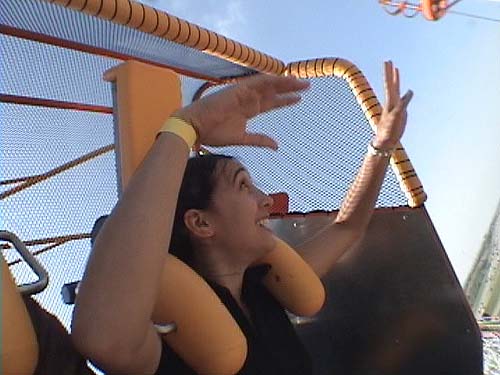 Yeah, it was ok.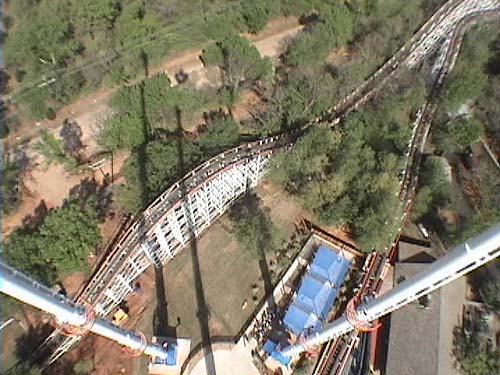 Looking down was cool.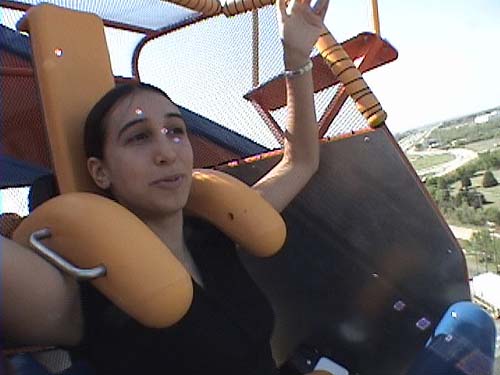 We weren't blown away though.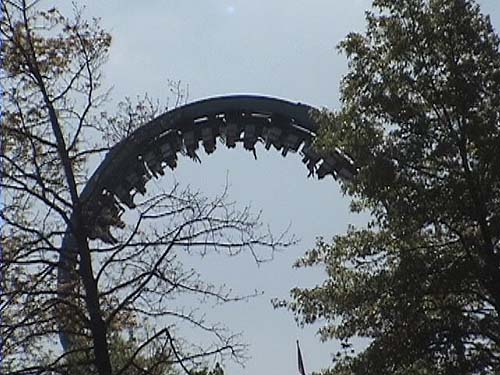 Off to the weird layout Schwartzkopf coaster with Xcelerator colors!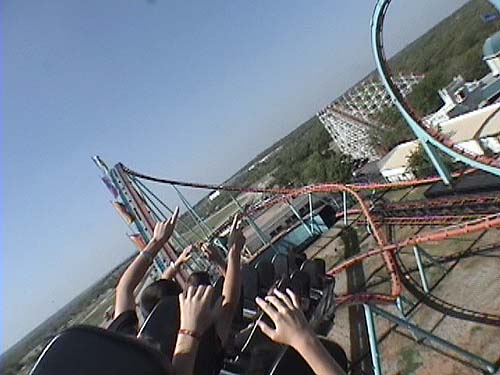 There was airtime and everything on this weird little ride!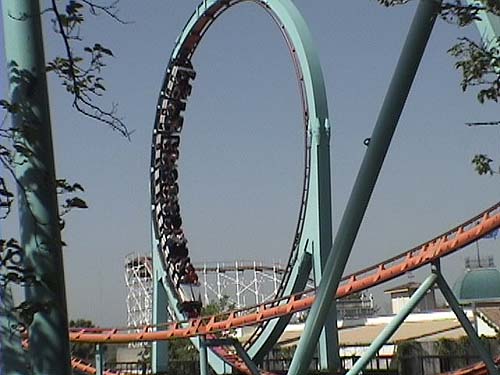 The train had a funny shaped front too!
Click HERE for Page Four of Elissa's Moving to CA trip Photos!