Worlds Of Fun
Kansas City, MO
Official Website: http://www.worldsoffun.com
Silver Dollar City 2005 Trip
Silver Dollar City Celebration City Worlds Of Fun Powder Keg Video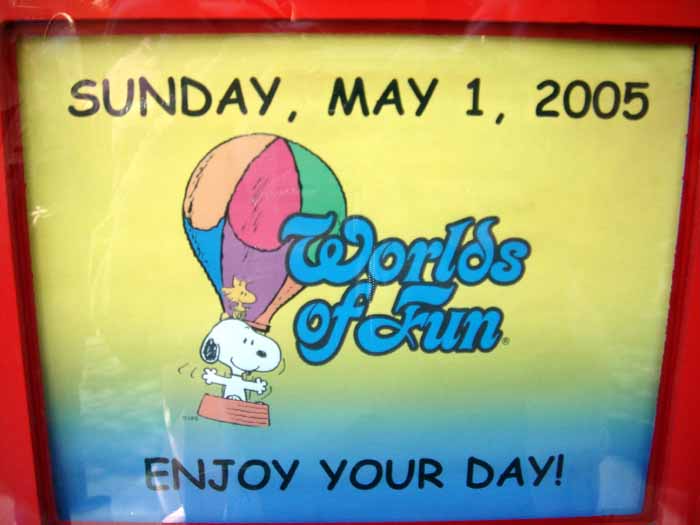 Here we are at Worlds of Fun. I wonder what day it is?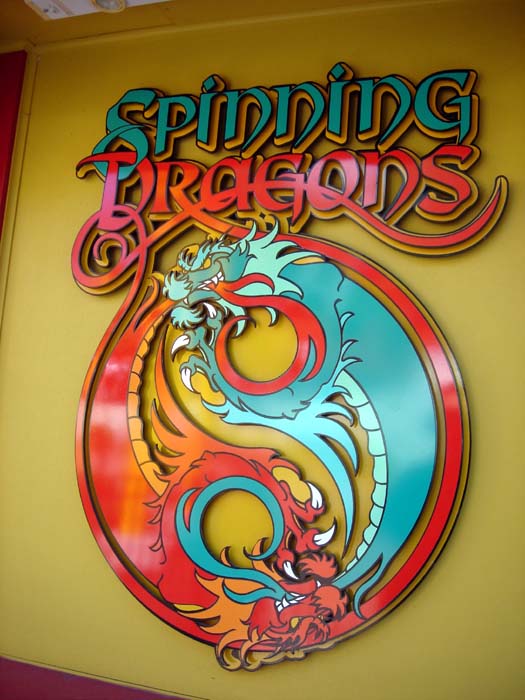 Hmm..this logo looks a LOT like another "Dragons" logo I've seen....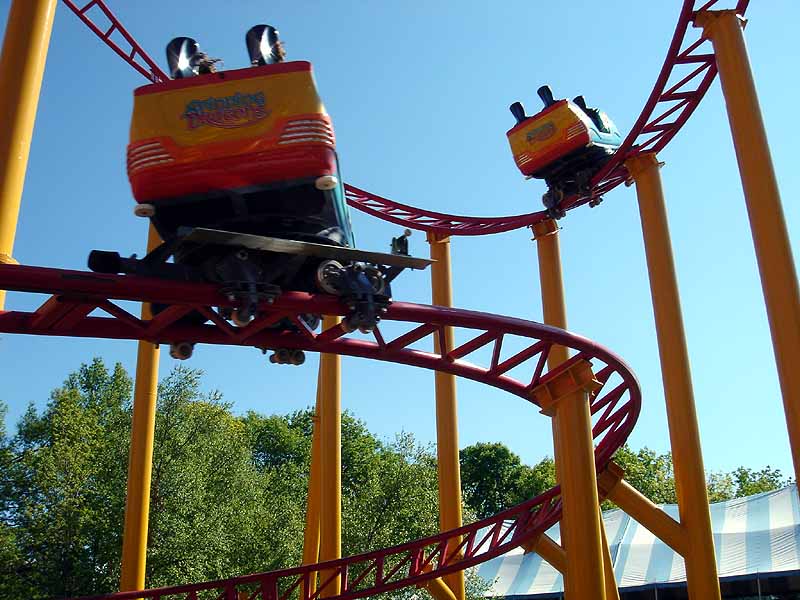 The Spinning Dragons were cool. Not "amazing" but it was fun.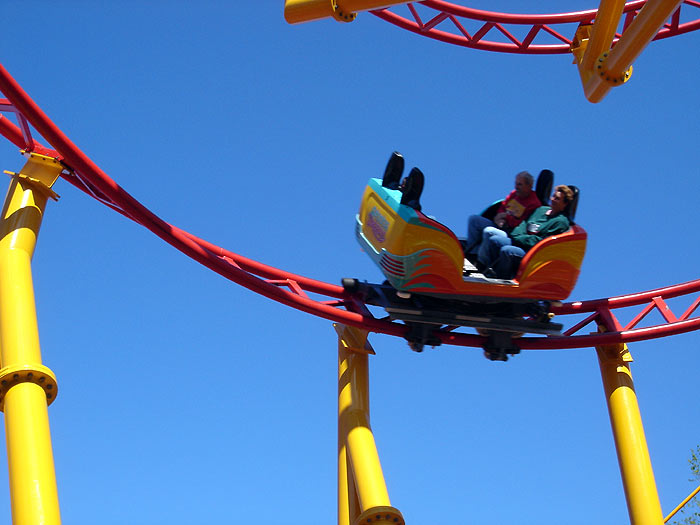 These people are simulating what happens when dragons go spinning around.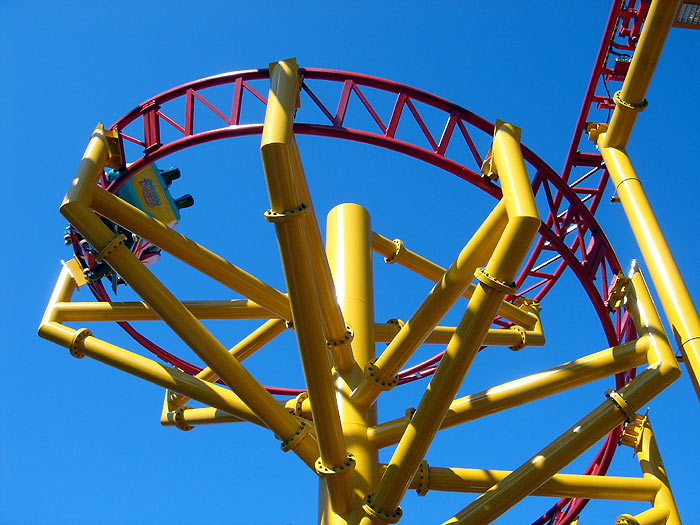 Apparently the fiction of the ride is that dragons were notoriously good spinners!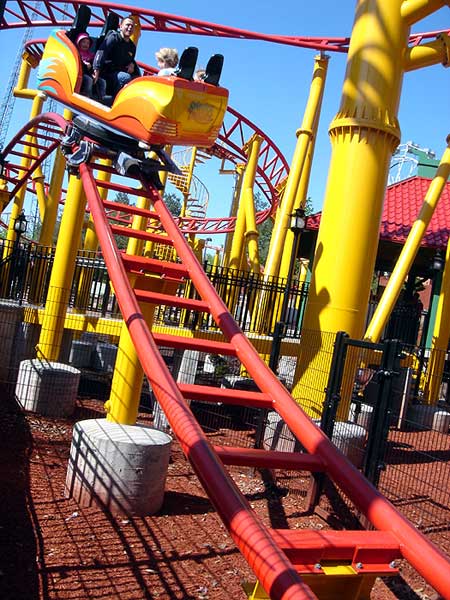 I had no idea!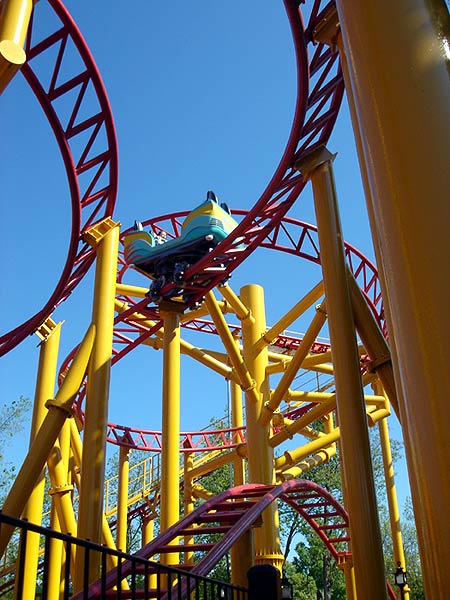 Good thing they made a ride so we can all spin just like the dragons did!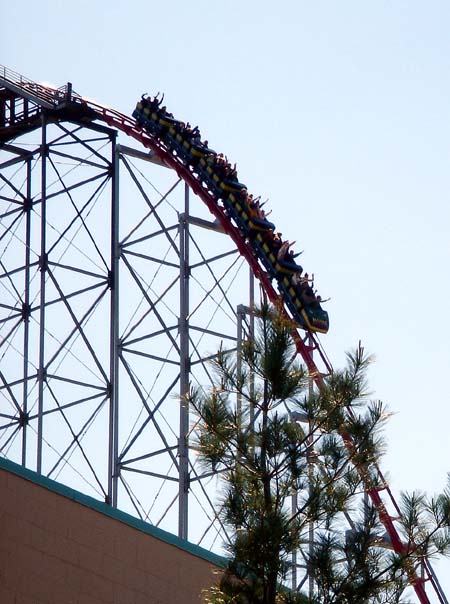 This is Mamba...a really big, tall coaster.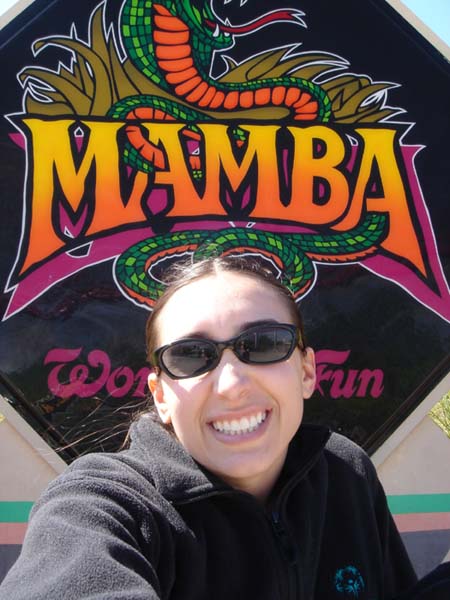 Elissa's all "Meh....it's kind of like a big mine train....fun, but...um....meh."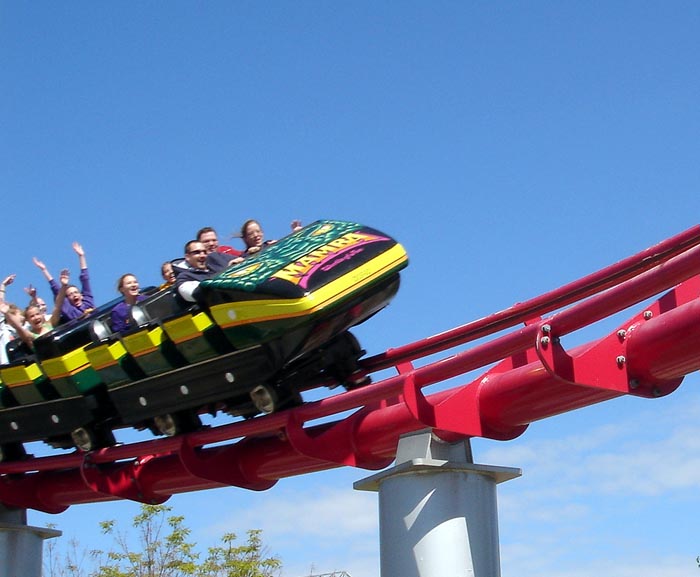 In case you were wondering, this is the front of Mamba.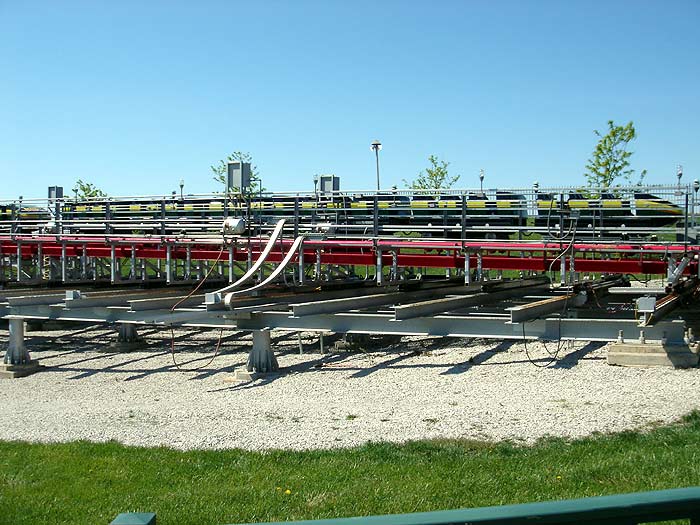 Ahh, nice Cedar Fair operations....it's a weekend and only one train on the track.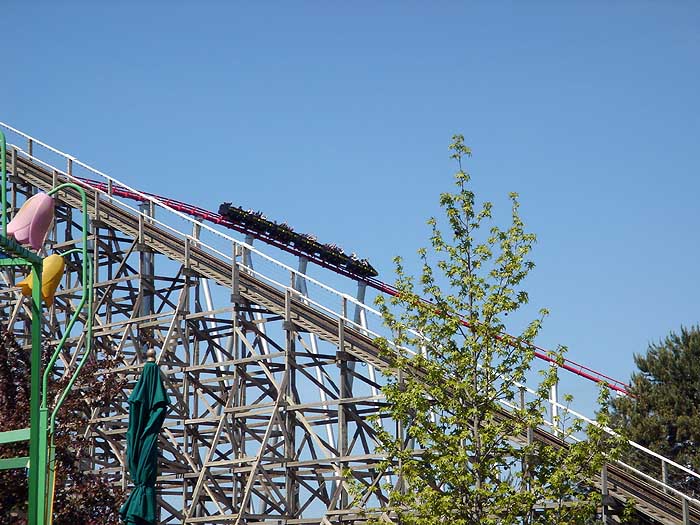 Needless to say, we only rode Mamba once. ;)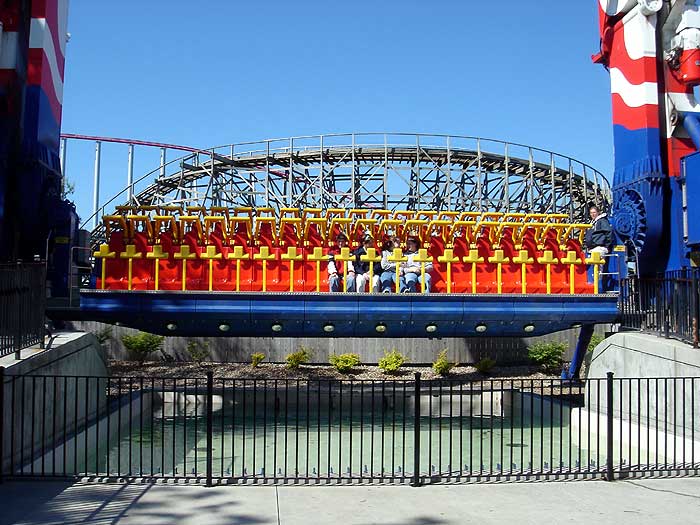 They also have a Top Spin there. The water wasn't on, and these four people were the only ones riding!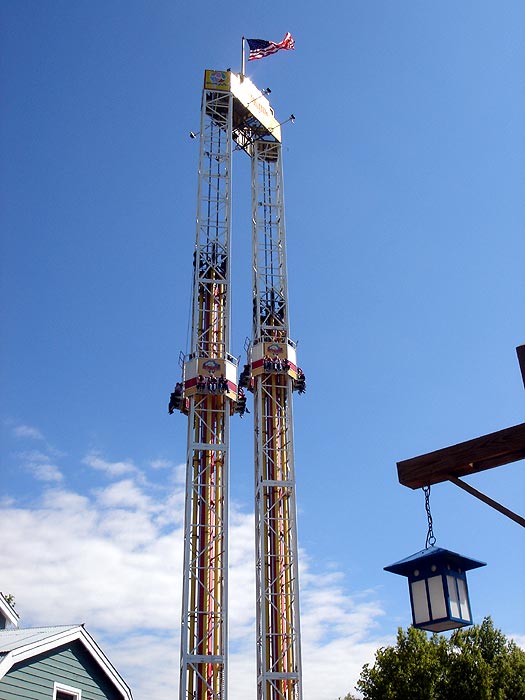 They also have a space shot that seems to sync up quite well!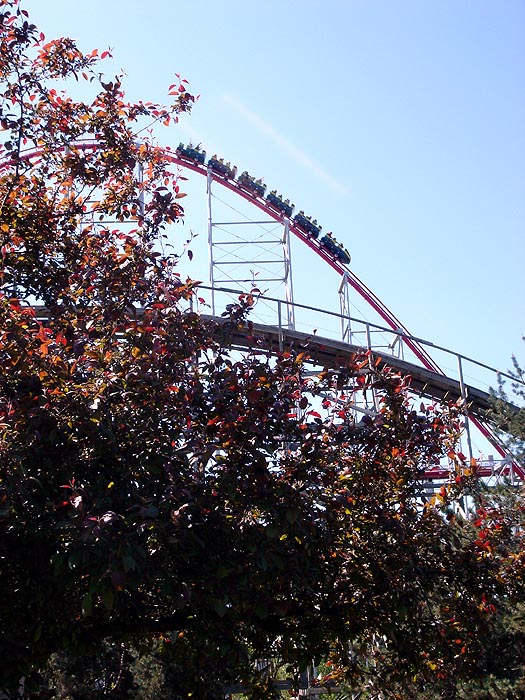 Um....this is Mamba....how was that for a caption? Oh? It sucked? Sorry. =(
Click HERE for Page Two of Worlds Of Fun Photos