Celebration City
Branson, MO
Official Website: http://celebrationcity.silverdollarcity.com
Silver Dollar City 2005 Trip
Silver Dollar City Celebration City Worlds Of Fun Powder Keg Video
Here it is, May of 2005, and we get to visit Celebration City for the first time! Yay! We've been here before, except that it was
called "Branson USA" and the park was under "demolition" during our last visit. Needless to say, the park looks MUCH better now and
also has a great wooden coaster "Ozark Wildcat." Read on....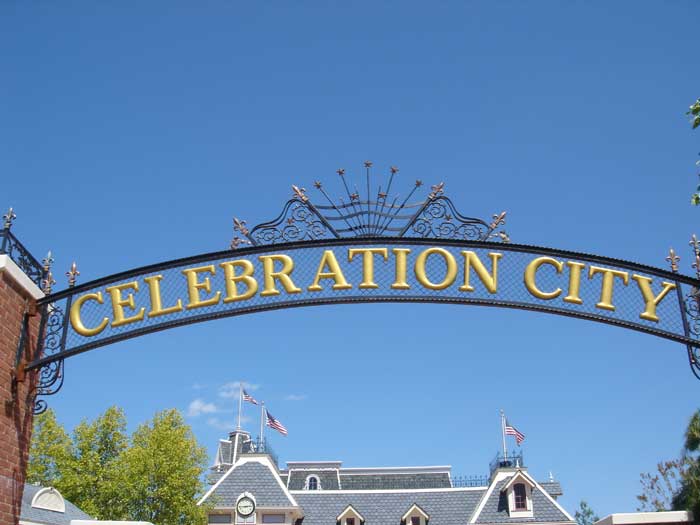 "Hey, we're trying to find Celebration City....is this the place?"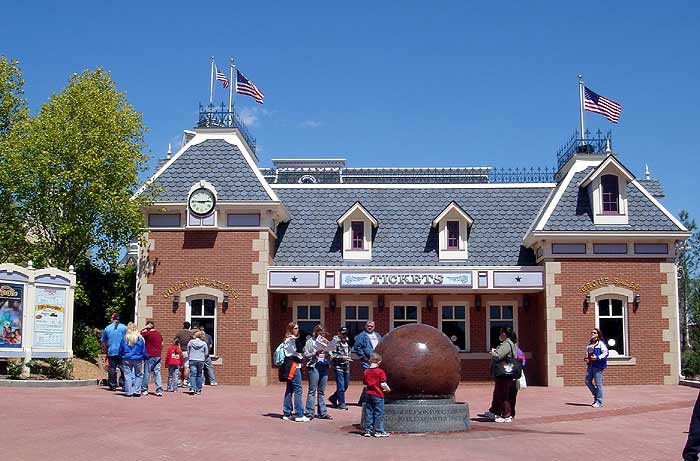 Damn, this place has ONE HUGE BALL!!!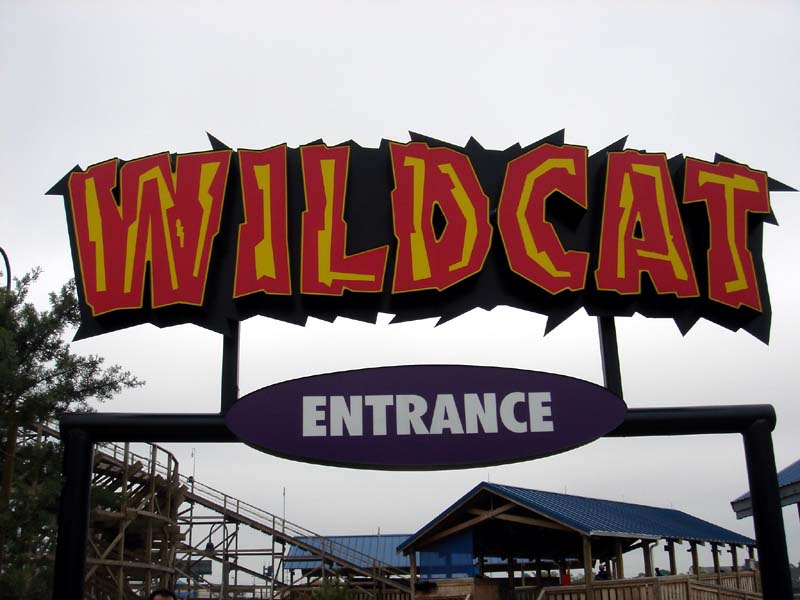 Aww, here is the real draw for us..."Ozark Wildcat."

This wooden coaster was designed by GCI and it was built in 2003. (Did I get that right?)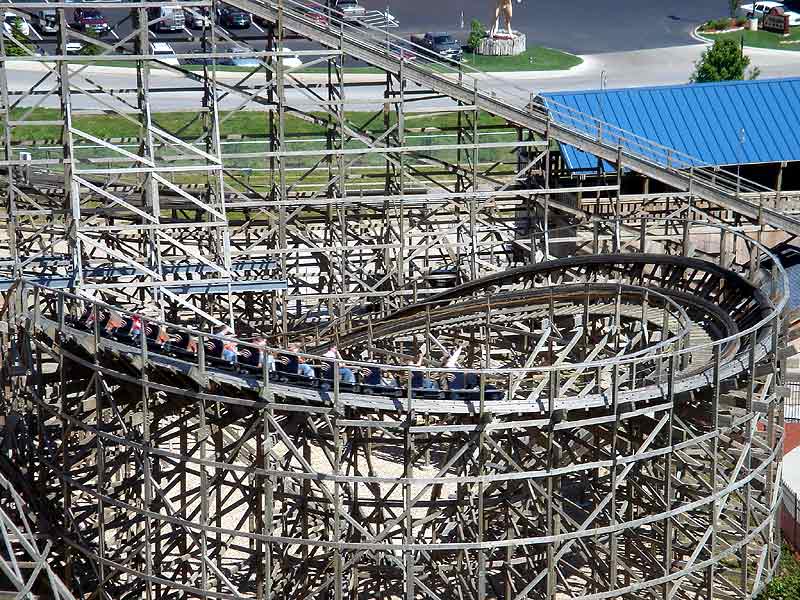 The coaster was a great surprise since we had heard little about it.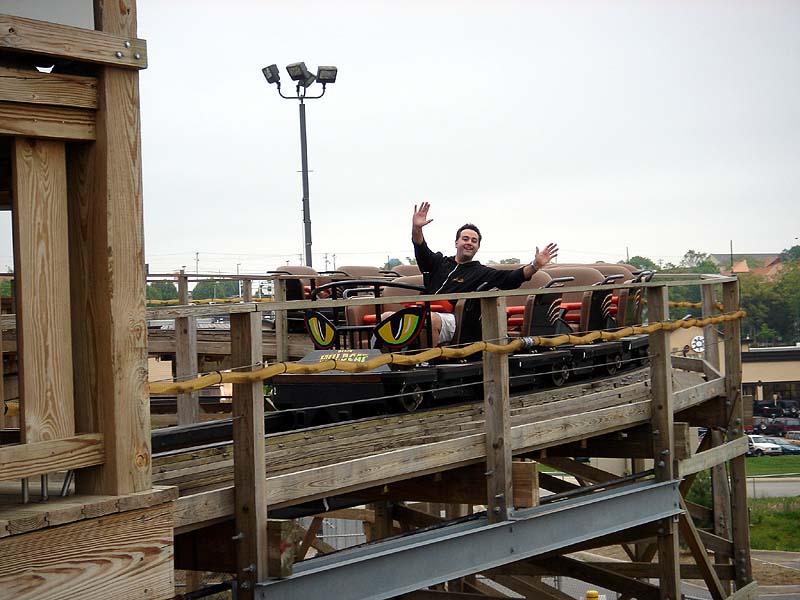 Robb seems to like it!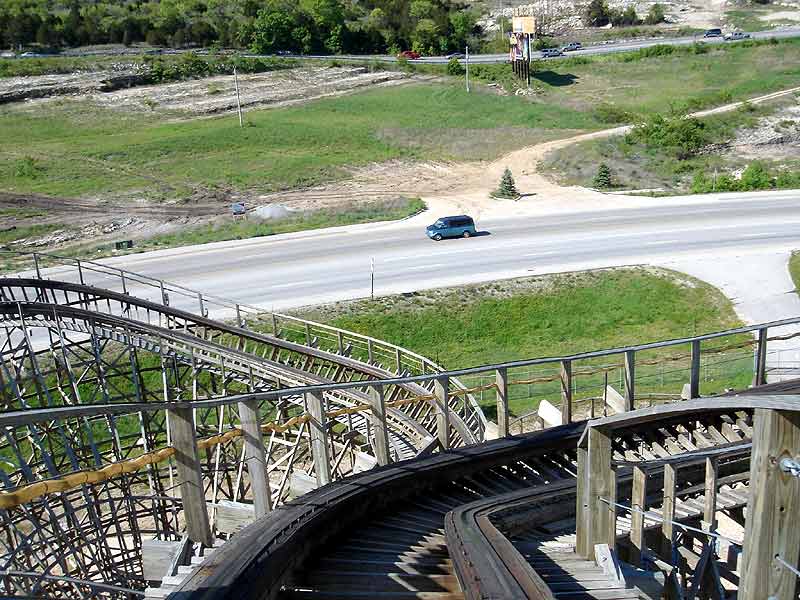 We knew that it was made of wood, had track, and went really fast!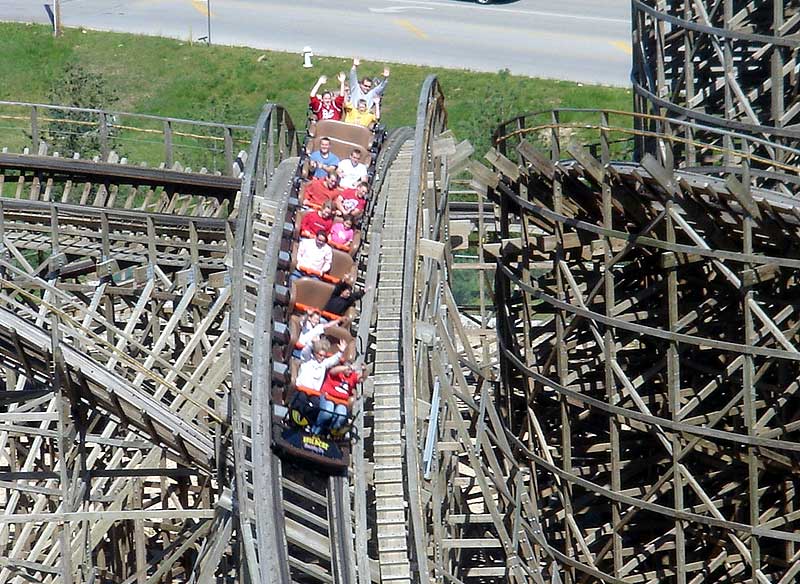 These guys were trying to do "the wave" but as you can see in Branson, they don't quite get it! ;)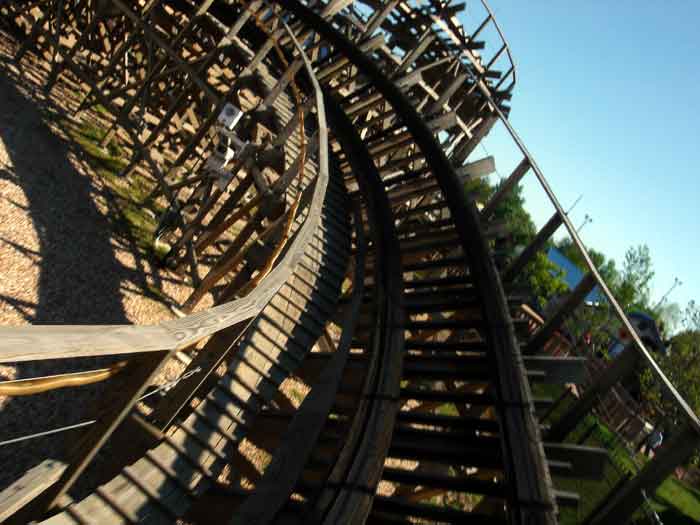 Ok, for all you die-hard roller coaster fans...here it is....ONRIDE PHOTOS!!!!!!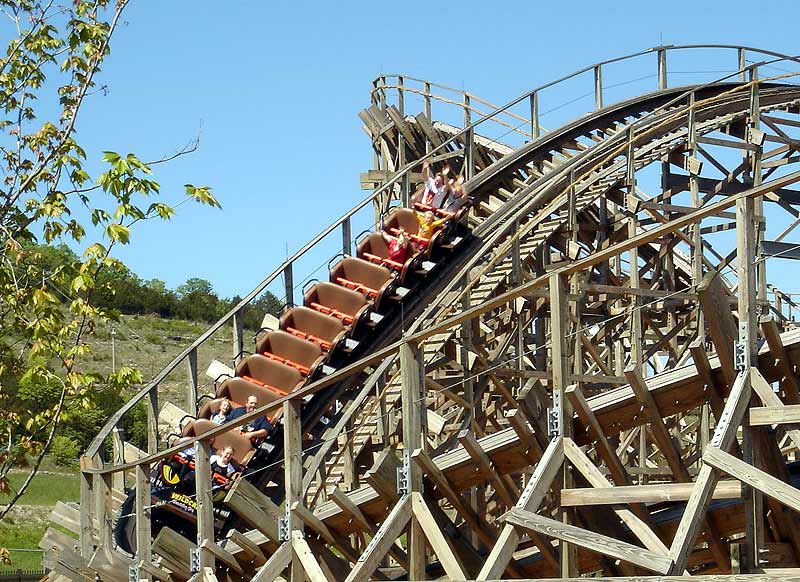 These guys were MUCH better at doing the wave!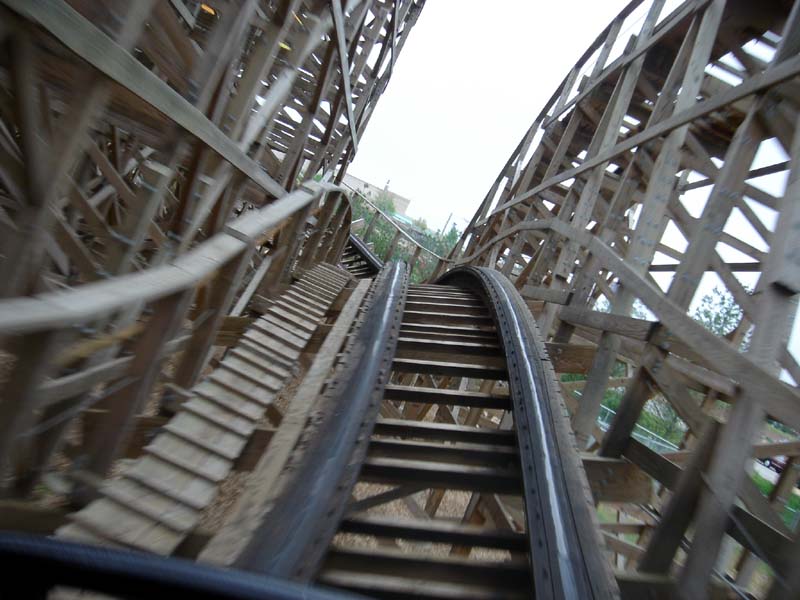 This coaster has one thing you don't find on many other GCI's...AIRTIME!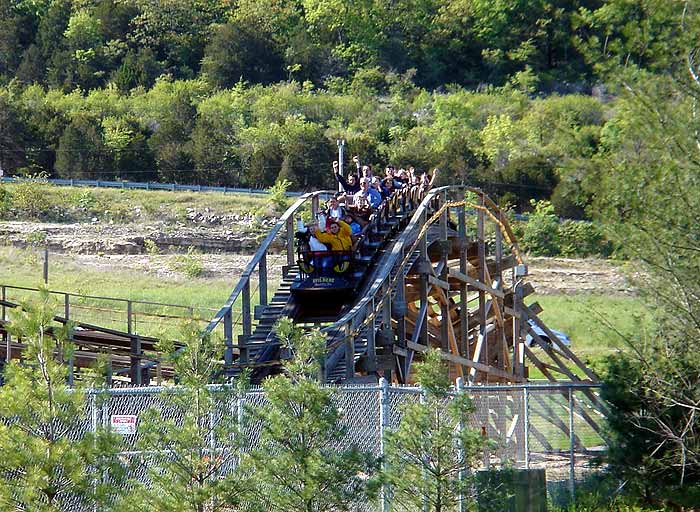 And lots of it!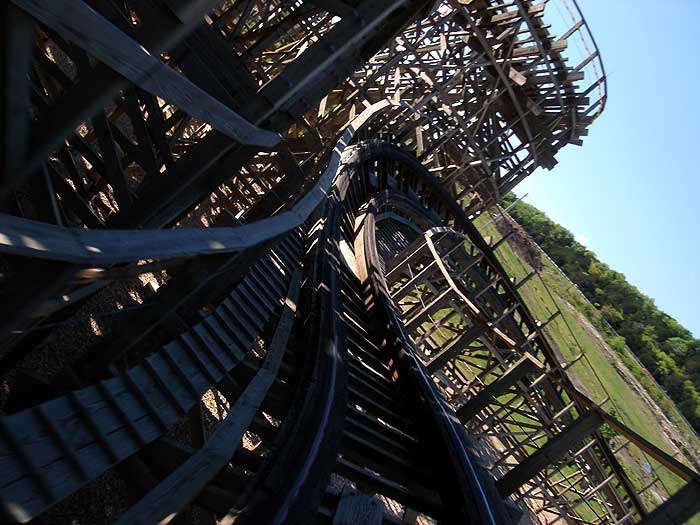 But yeah, it's still mostly twisty turns throughout most of the ride! =)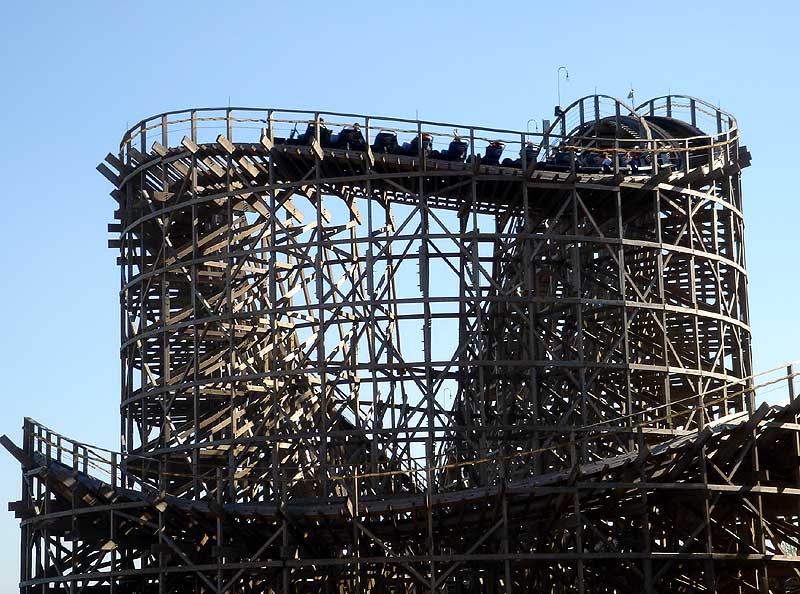 If I call a coaster 'sexy' am I a geek? Ahh, crap...oh well... =)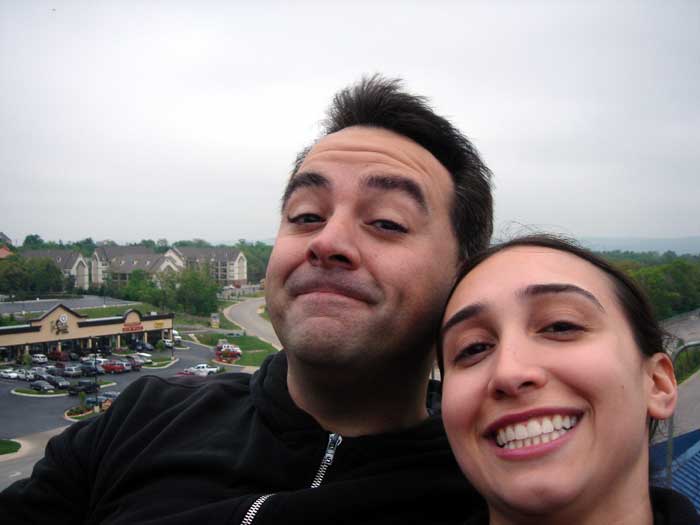 Robb & Elissa say thank you to Celebration City's PR dept for all their help!
Click HERE for Page Two of Celebration City Photos