Roller Coaster Photo Gallery!_ Robb Alvey's Coaster Videos on DVD! Videos for Download! _Links! Home! Contact Us!

Six Flags Great Adventure
Jackson, NJ
Knoebel's Phall Phunfest 2003 trip!
www.sixflags.com

Palisades Mall, NY Six Flags New England Knoebel's Phall Phunfest Six Flags Great Adventure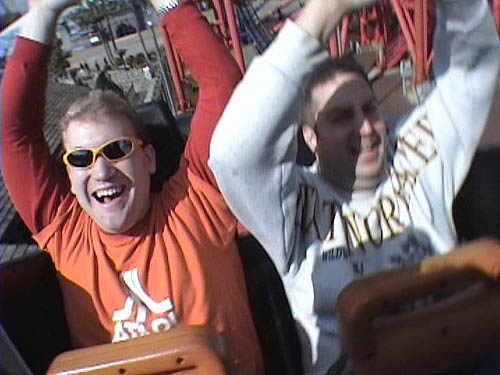 Brent and David on the most awesome ride in the park: Batman and Robin: The Chiller!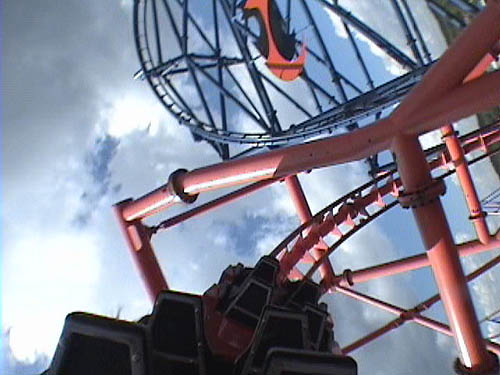 Here is the train as it goes through the cobra roll.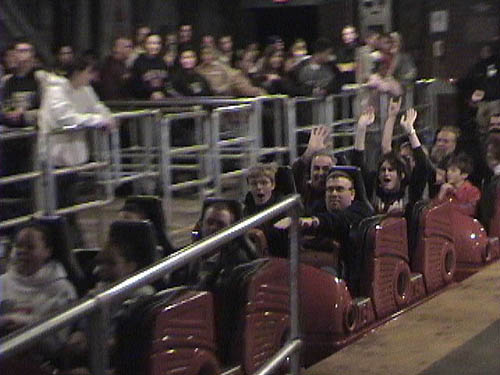 There goes Corey with those weird expressions again!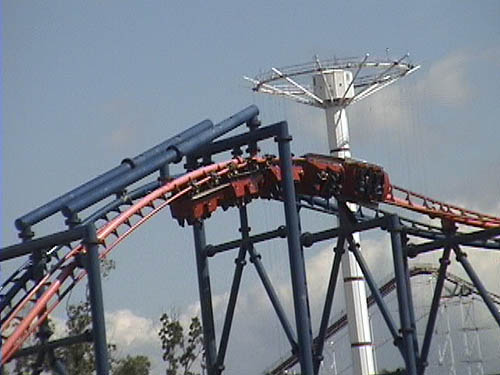 The heartline spin where your body gets thrown from one side to the other!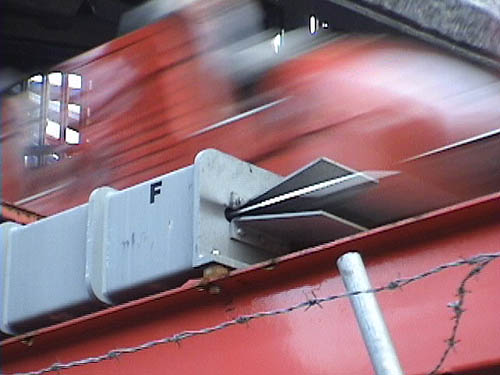 These are LIMs, they make the train go! =)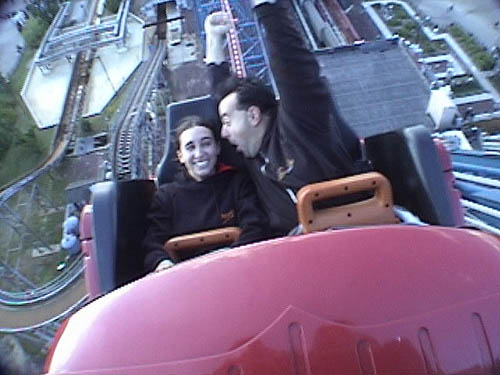 What the hell is Robb doing?!?!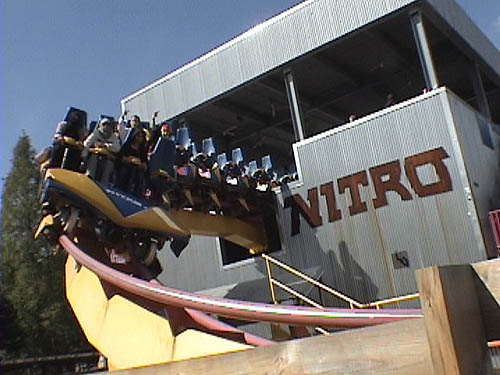 Yay! It's Nitro! Decent ride...ghetto station! =)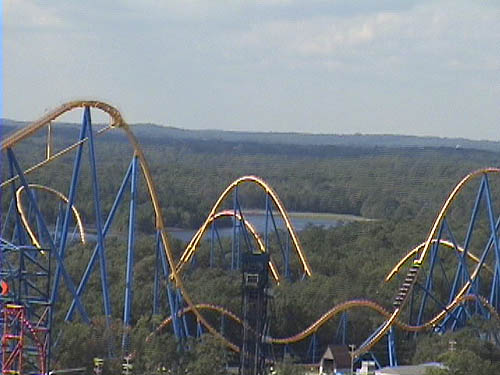 Nitro from the parachute drop.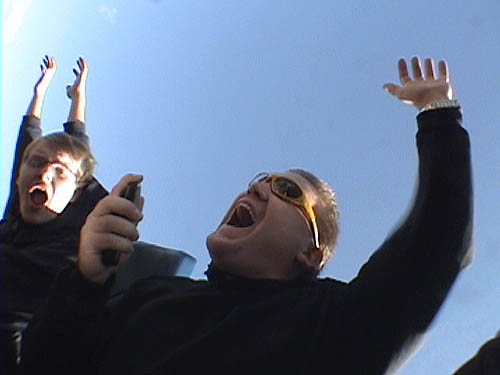 Brent takes Jennifer (via cell phone) for a ride on Nitro!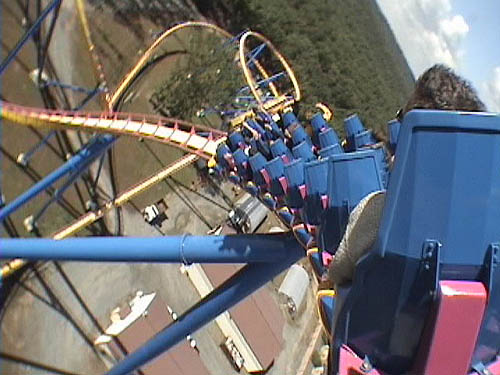 Nitro was running really well that day (for being pretty damn cold!)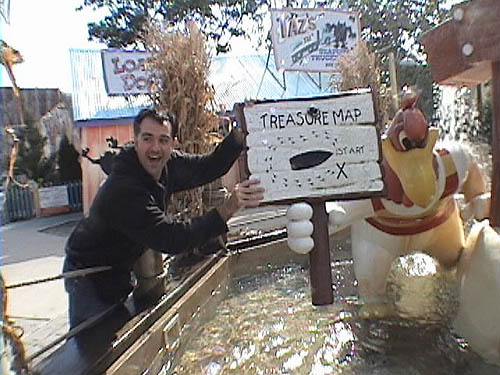 Foghorn!!! Give me back that Treasure!!!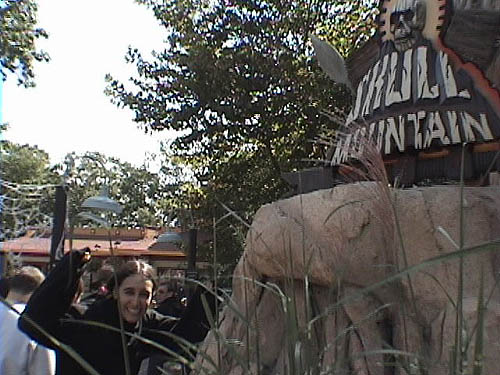 |
Elissa's favorite ride in the park...Skull Mountain!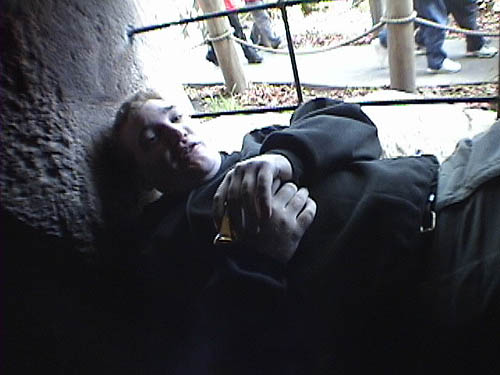 Brent waits for all the babes to come ride with him on Skull Mountain....
....no one ever showed up! =)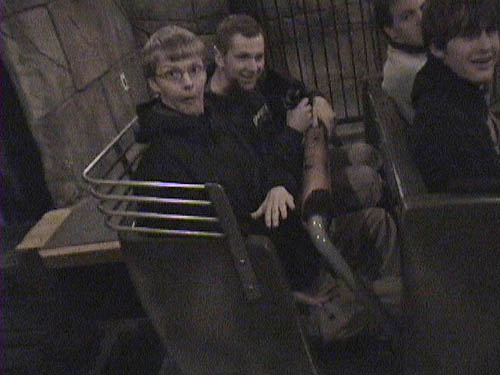 OMG!!! COREY!!! Stop it with those faces!!!!!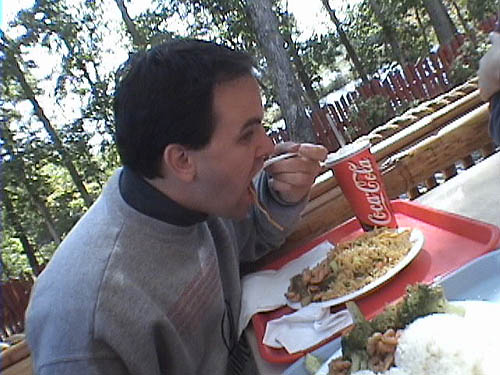 The "random shoveling of food in the mouth" cam snaps a classic shot of Max at Wok N' Roll!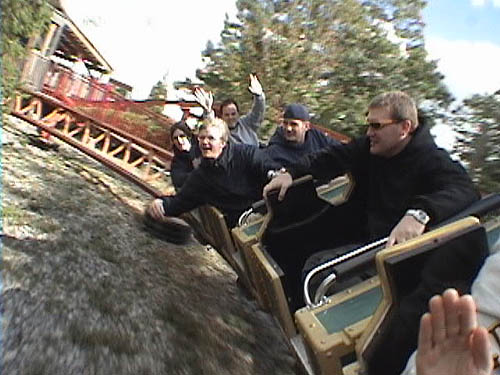 Where is the shrubbery to grab at!!!
(note: I was just looking for an excuse to use the word 'shrubbery!')
Click HERE for Page Three of Six Flags Great Adventure 2003 Photos!