Roller Coaster Photo Gallery!_ Robb Alvey's Coaster Videos on DVD! Videos for Download! _Links! Home! Contact Us!

Six Flags New England
Agawam, MA
Knoebel's Phall Phunfest 2003 trip!
www.sixflags.com

Palisades Mall, NY Six Flags New England Knoebel's Phall Phunfest Six Flags Great Adventure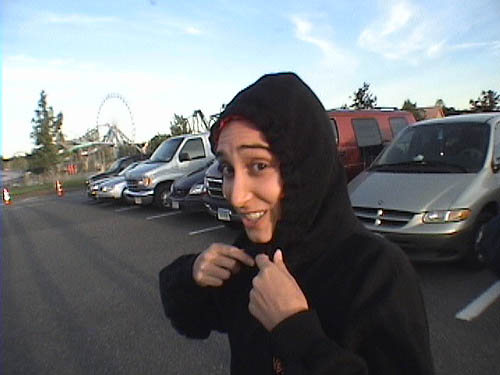 It started getting colder by 5pm...time to bundle up!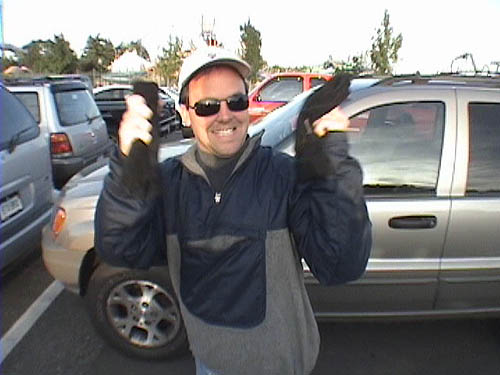 Max grabs his gloves, because it got down to 39 degrees later on that night!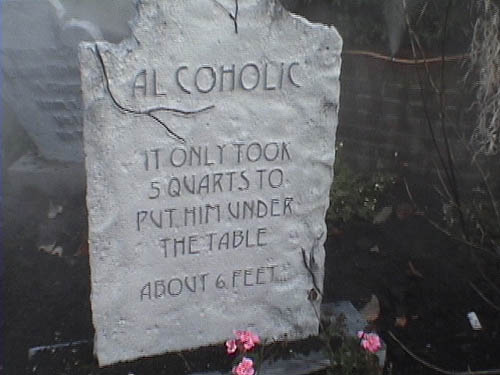 This is some of the quality Fright Fest theming at the park! =)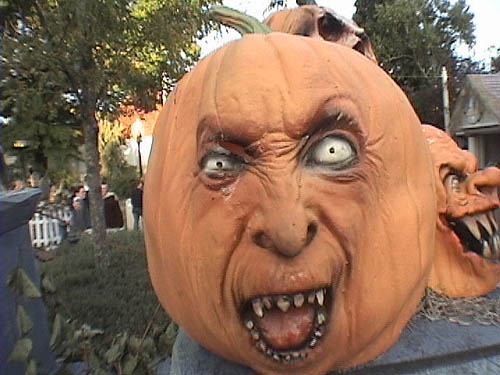 This is the most disturbing thing I've ever seen at a park!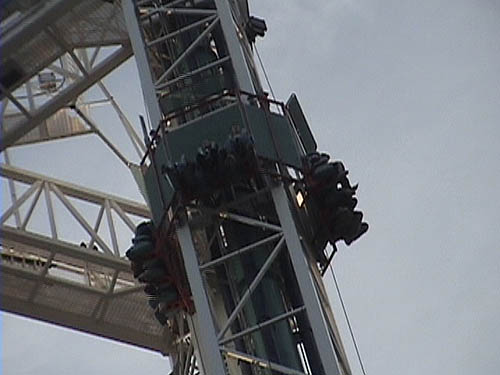 Hey, look! It's "Scream!"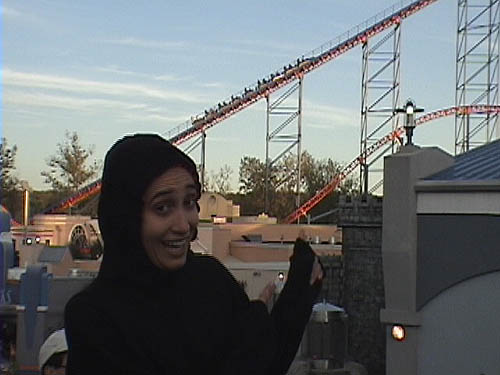 Yeah, baby...now THAT is what we're here for!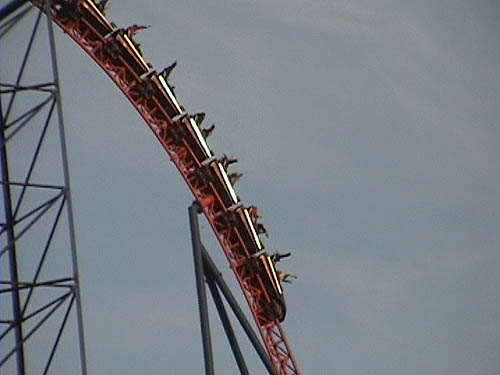 We might be freezing, but there is awesome Intamin around, so it doesn't matter!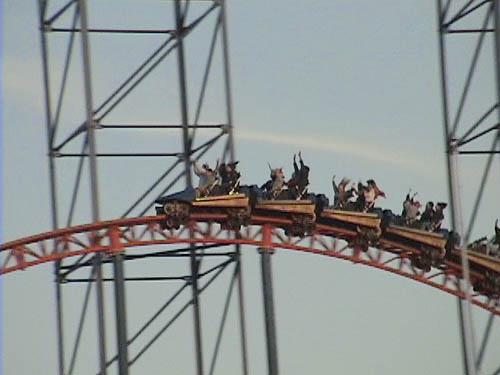 Everyone is frozen in 'hands up' position!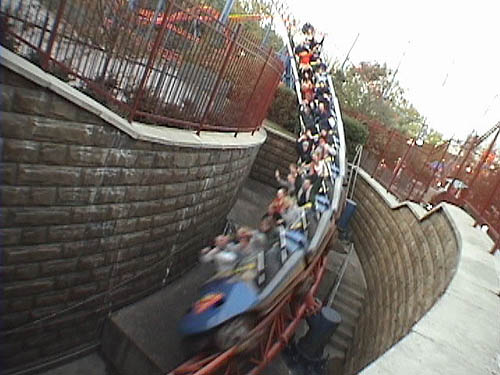 It was so cold they turned the mist off in the tunnel! It would have been cool to smash into a wall of ice!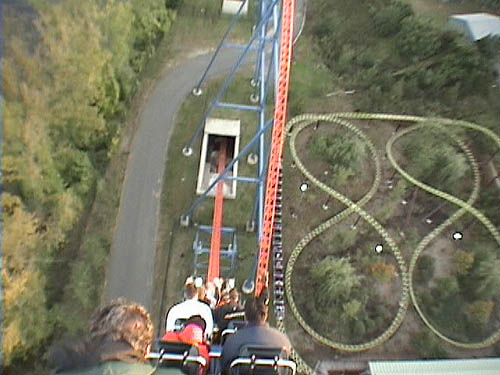 Can you say "airtime!!!!"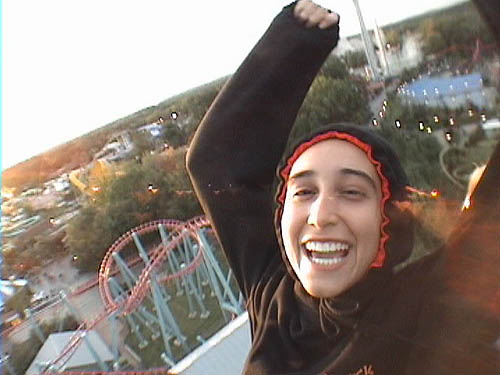 Elissa looks like a little boy here! =)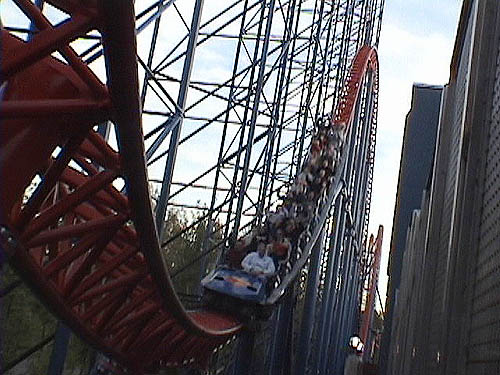 Thanks to almost no crowds at the park, we got in plenty of rides that night!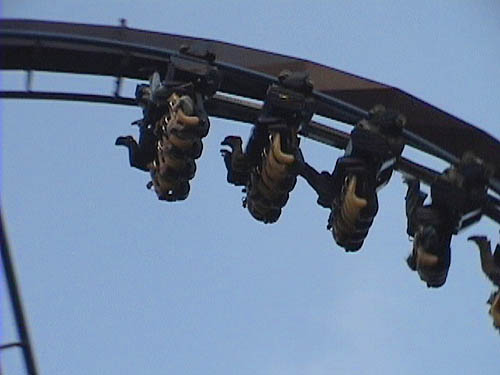 Batman: Dark Knight was new for us!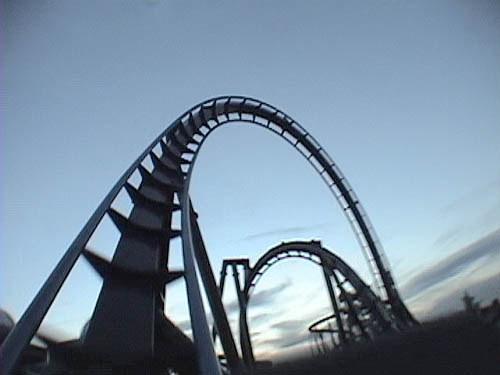 We had heard the ride wasn't very good, but we both really liked it a lot!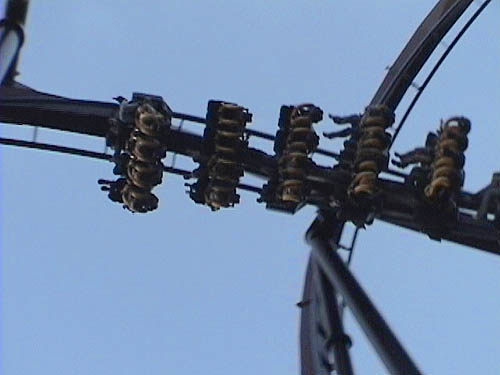 Although it takes the zero-g roll pretty slowly due to a trim brake right before it.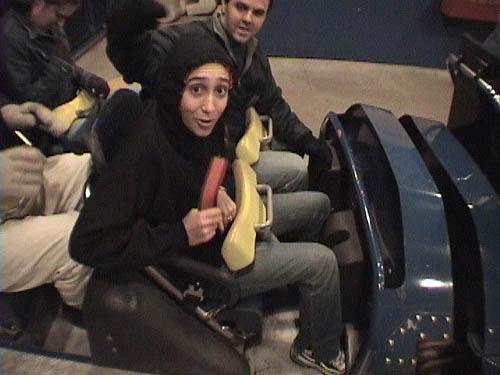 Elissa, make sure you tug on that seatbelt! =)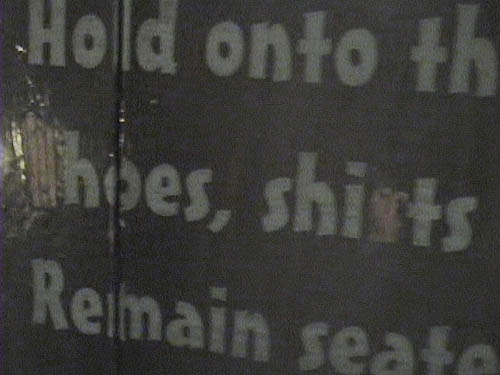 Just to let the 'witch hunters' know...we were following all the park rules....
"Hold onto your 'Hoes' and your 'Sh!ts'"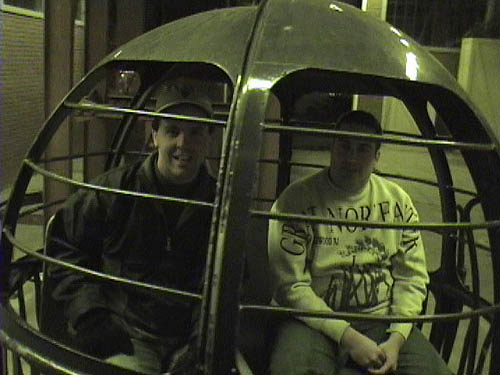 After coming out of this cage Max will SURELY have to go to confession! =)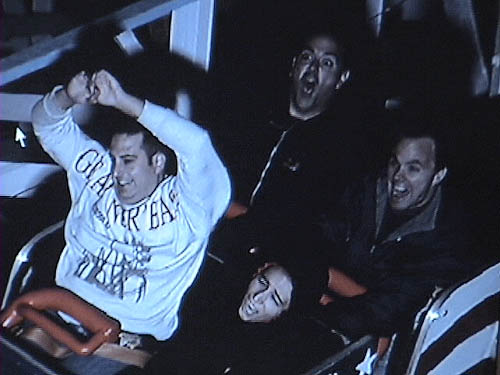 Robb & Elissa have typical expressions from Cyclone, but the gay guy and the catholic LOVE the roughness!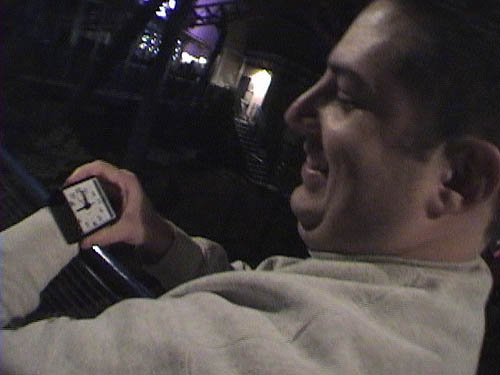 David shows off his "Ghetto Watch".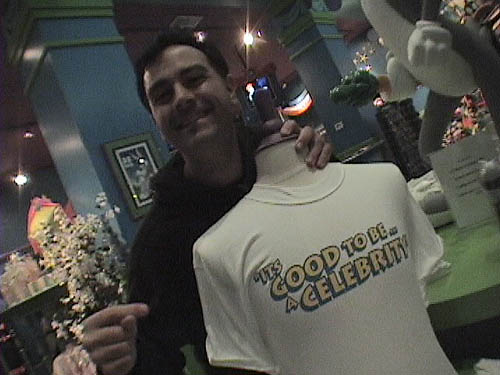 Robb finally gives into everyone claiming he's a celebrity!
Click HERE for Knoebel's Phall Phunfest 2003 Photos!