Roller Coaster Photo Gallery!_ Robb Alvey's Coaster Videos on DVD! Videos for Download! _Links! Home! Contact Us!

Six Flags Great Adventure
Jackson, NJ
Knoebel's Phall Phunfest 2003 trip!
www.sixflags.com

Palisades Mall, NY Six Flags New England Knoebel's Phall Phunfest Six Flags Great Adventure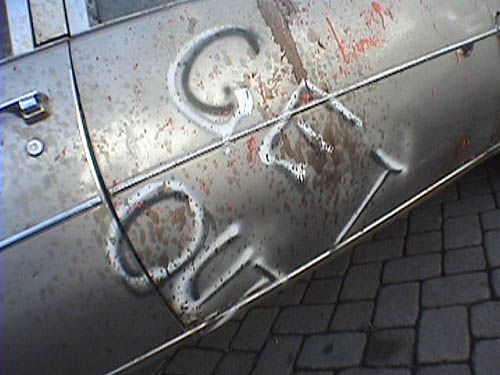 We arrive at Six Flags Great Adventure and are greeted by warm Fright Fest welcomes! =)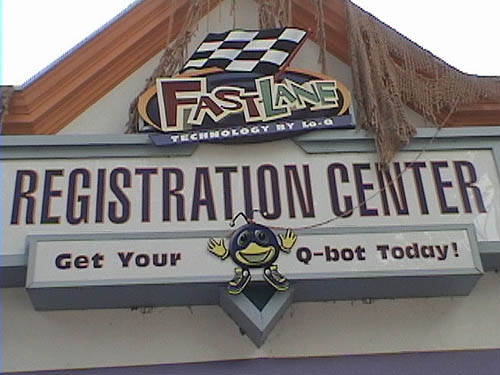 Cute little Q-Bot helped to make our day awesome!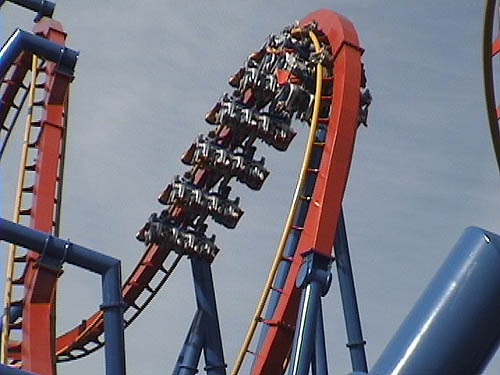 It was time for Superman!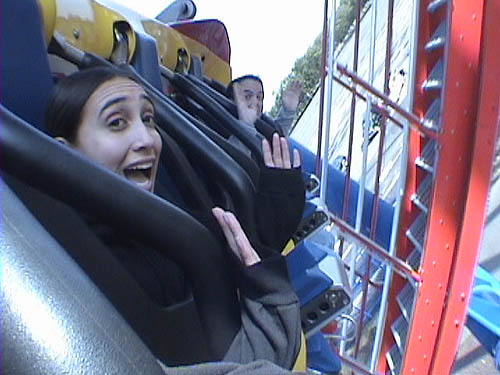 Elissa and Max are ready for flight.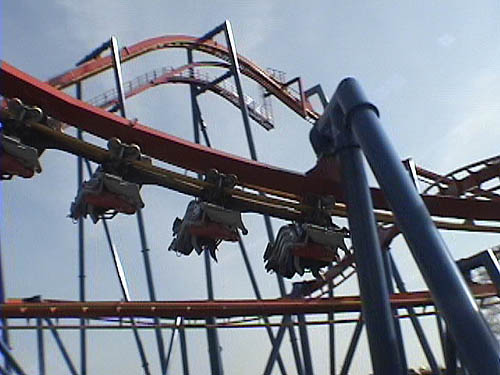 This was our 2nd Superman: Ultimate Flight for the year.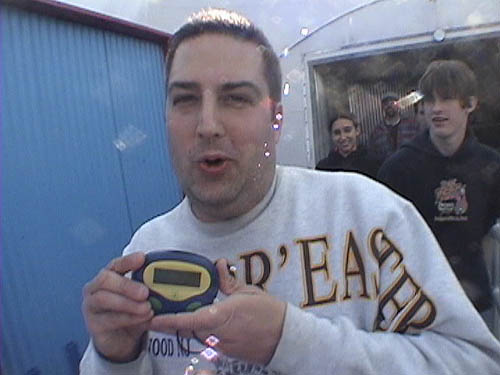 David Hamburger's Q-Bot is even a credit whore!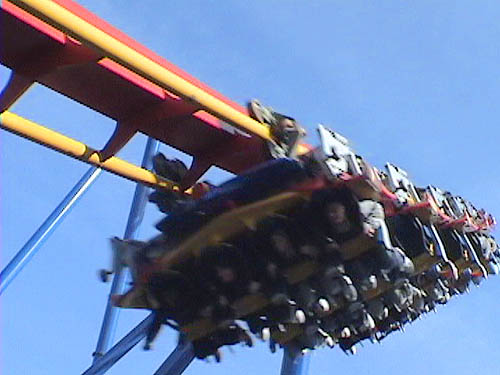 More riders in "Doggy Style" riding position!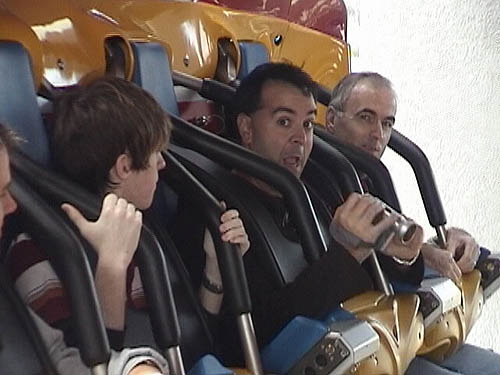 Note to the witch hunters: Robb, has his camera in hand, blatantly out in the open,
and this was checked and 'ok'ed by the ride ops all weekend at SFGAdv!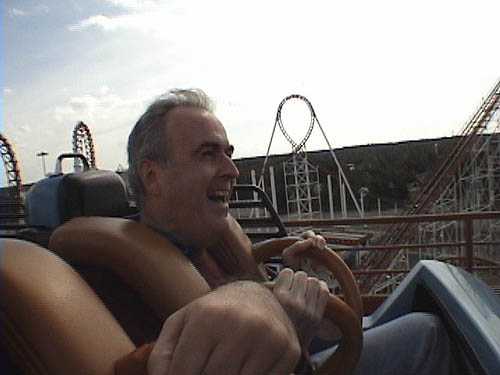 George rode GASM while Mark wussed out and rode the parachutes with Elissa!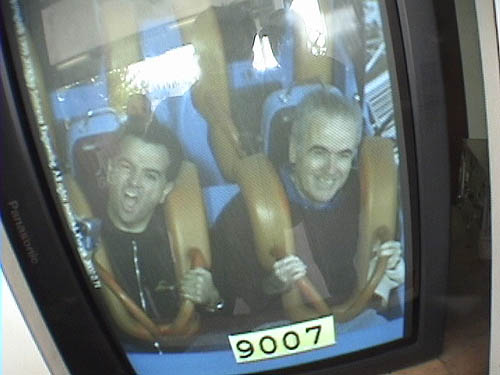 Elissa says this is "Two old men enjoying the Arrow rides of their youth!" =)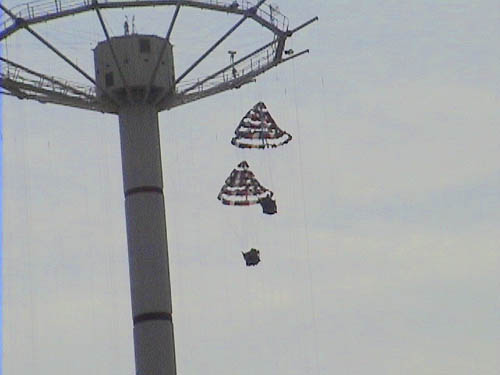 Any fans of Knott's would appreciate this photo!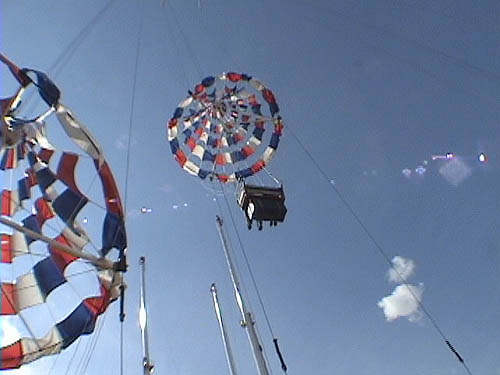 It's cool that Great Adventure kept this, unlike the one at Knott's.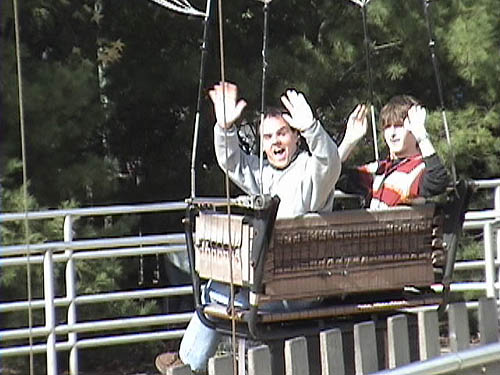 Max and Mark, yet again, having way too much fun together!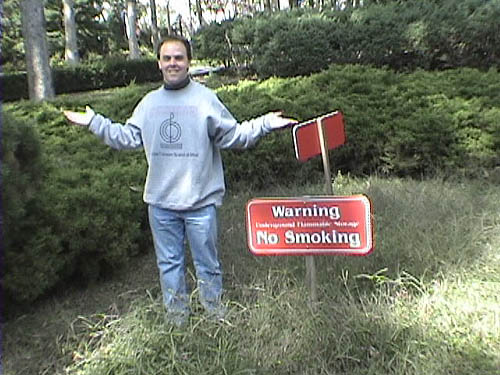 Sign says "Underground Flammable Storage!"
Apparently New Jersey does have a lot of toxic waste and gas!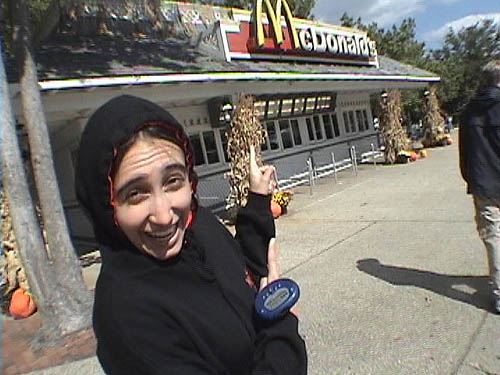 Yay! Elissa found someplace she can eat!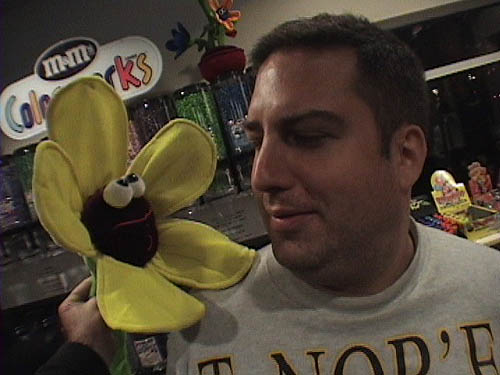 I don't like the way David is looking at that flower!!!
Click HERE for Page Two of Six Flags Great Adventure 2003 Photos!