"California 2001 Trip"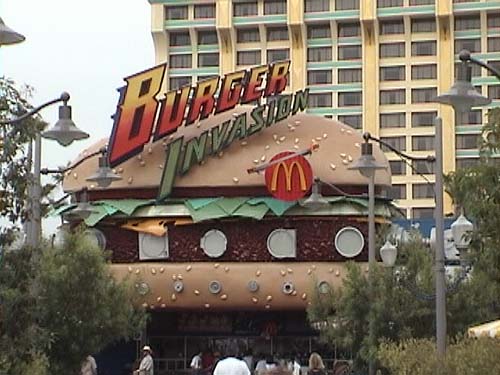 Here's where Elissa eats when she goes to this park! (only because there's no Pizza Hut)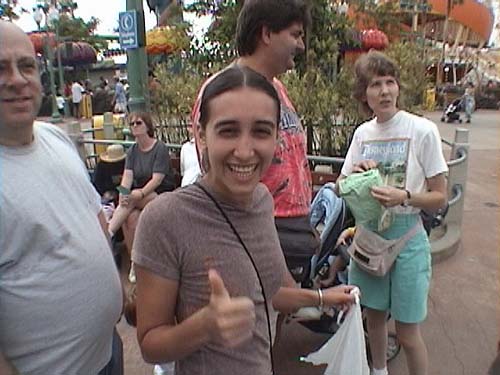 Yeah, Burger Invasion!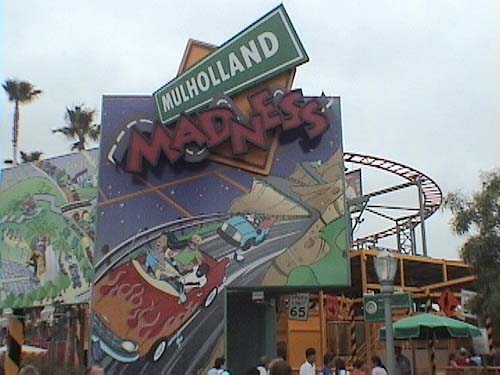 It's no Technic Test Track, but still a great ride!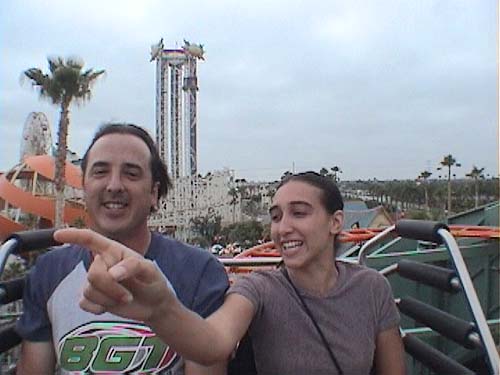 Fred 3-D trick, take 23486897.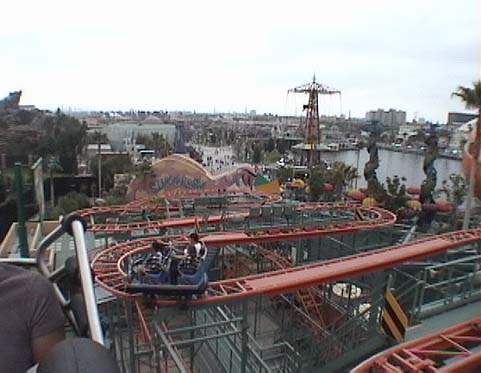 You might see brakes in this picture but they are not used!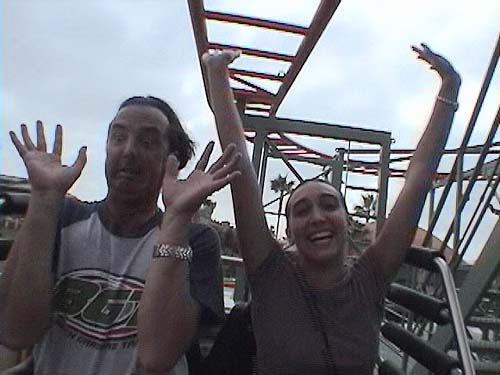 Jeff suddenly realizes he's Californian and prepares for the inevitable aneurysm!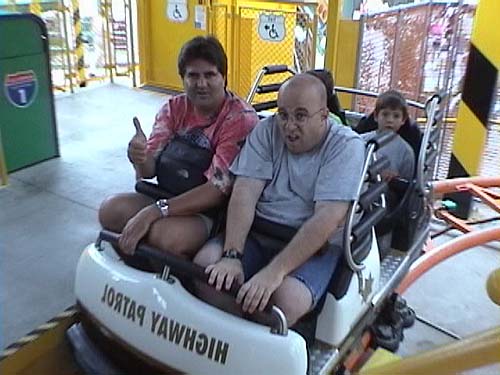 Ric and Craig have fun on Mullholland Madness!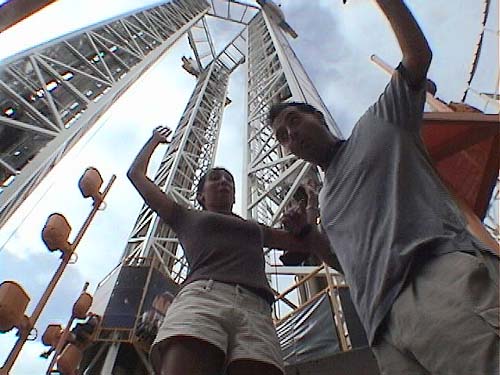 Look ma, we're almost as tall as the Maliboomer!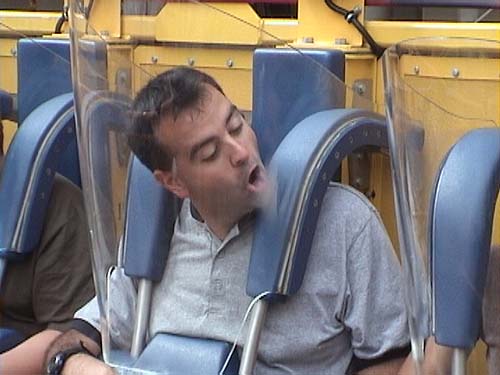 Robb's first experience with the dreaded "ScreamShields"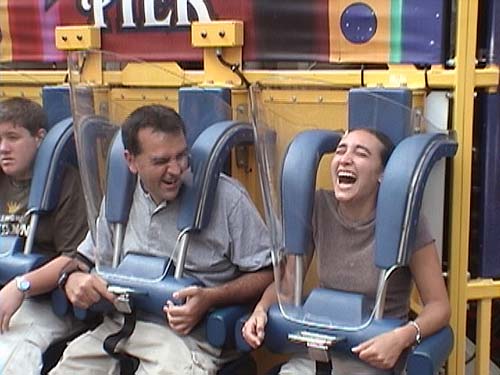 He seems to be making the best of it, writing his name with his nose on the plastic.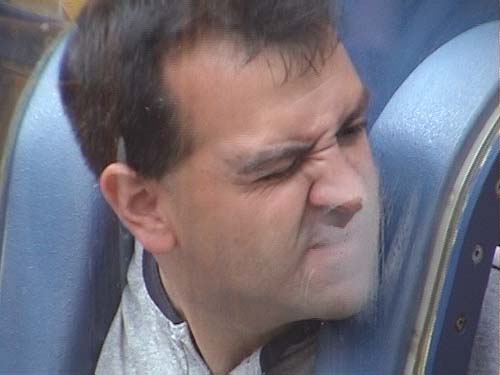 And you wonder why your "ScreamShield" smells!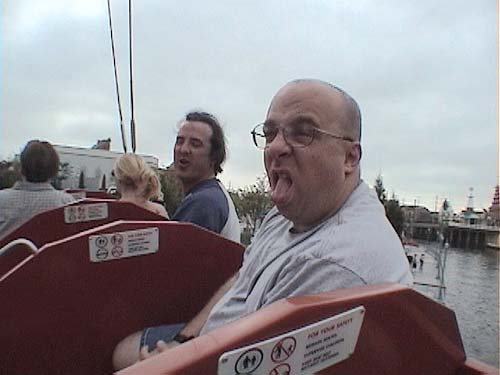 I guess Craig doesn't care for ths Golden Zephyr!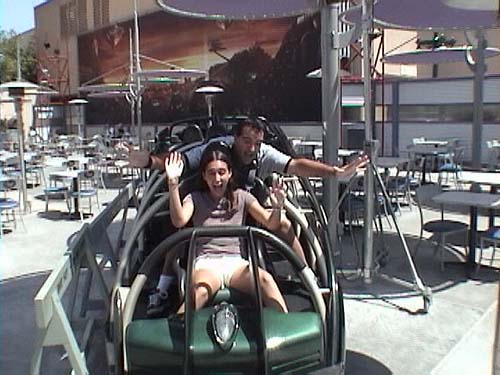 I thought Rocket Rods closed down???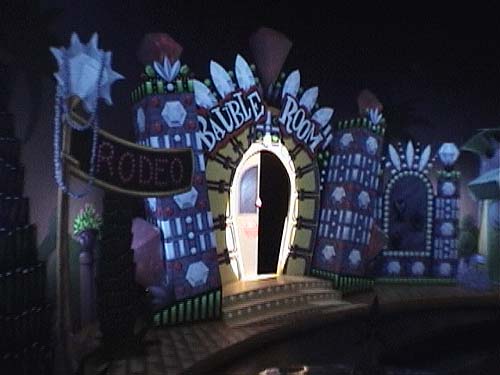 Superstar Limo: Hands down the best Disney Dark Ride!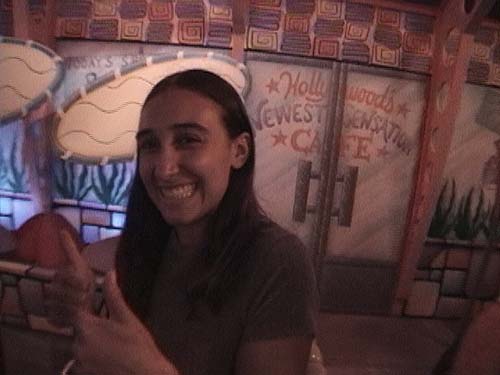 At least according to Elissa!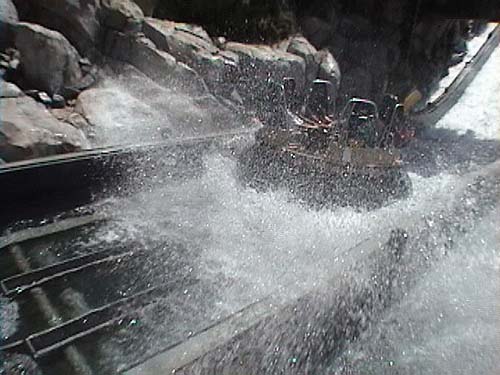 The spinning 30 foot drop is a great finale to this awesome river rapids ride.
Click HERE for Disneyland Photos!