Roller Coaster Photo Gallery!_ Robb Alvey's Coaster Videos on DVD! Videos for Download! _Links! Home! Contact Us!

Six Flags Darien Lake
Darien Center, NY
Buffalo Area Parks Trip - 2003!
Official Website: www.sixflags.com

Six Flags Darien Lake Seabreeze Paramount's Canada's Wonderland Martin's Fantasy Island
Marineland Conneaut Lake Park Waldameer Park Buffalo County Fair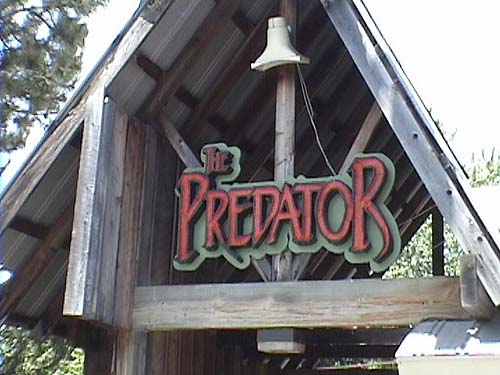 The Predator! This is one mean woodie!!!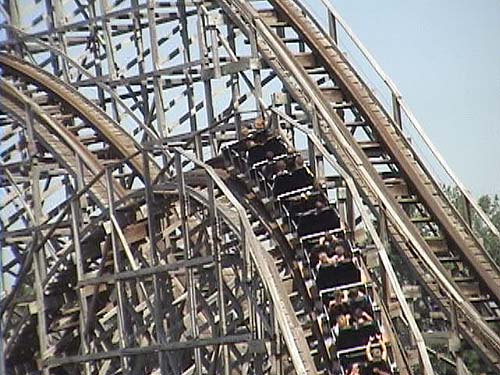 There are a lot of sharp drops, but beware of the very back seat!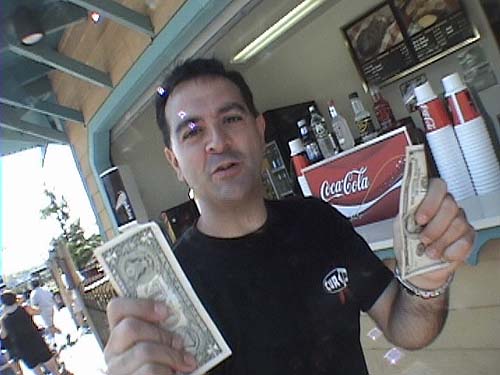 Robb gets ready for the best purchase of the trip....the TURKEY LEG!!!!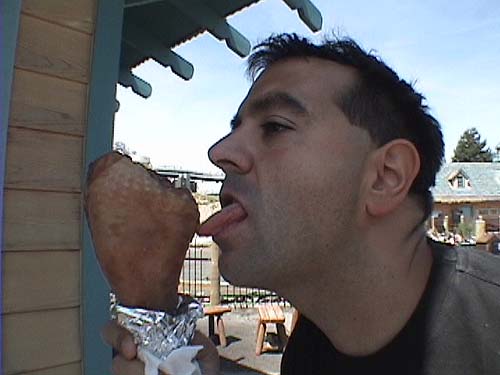 Ahhh...savor that leg fatty! =)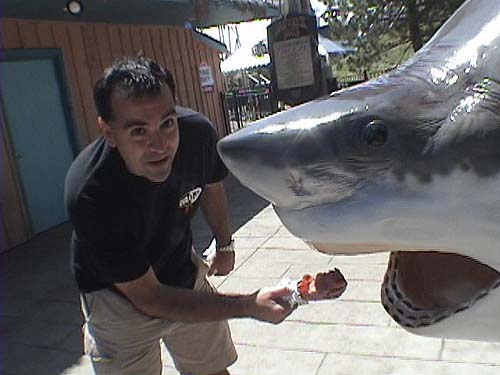 Robb attempts to share his Turkey Leg with this "Sharktums" imposter!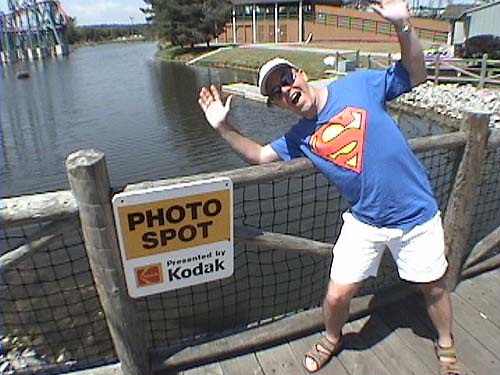 This is "Max"...for some reason we invited him on the trip with us....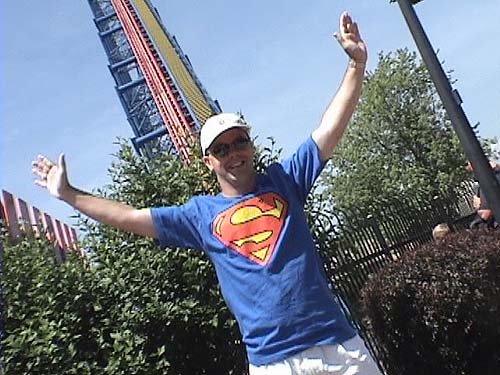 We quickly regretted this decision....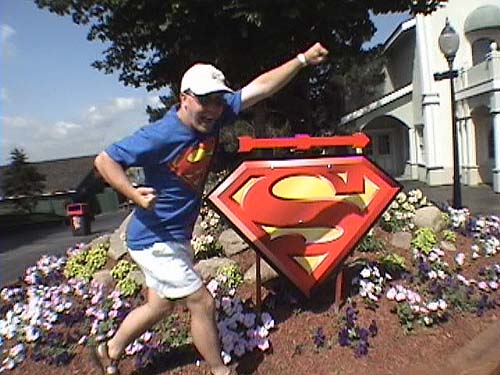 so we sent him flying away....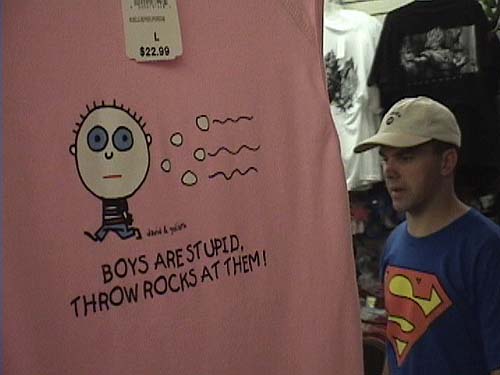 ...but caught him following us later so we threw rocks at him!
(Just kidding...we love you Max!)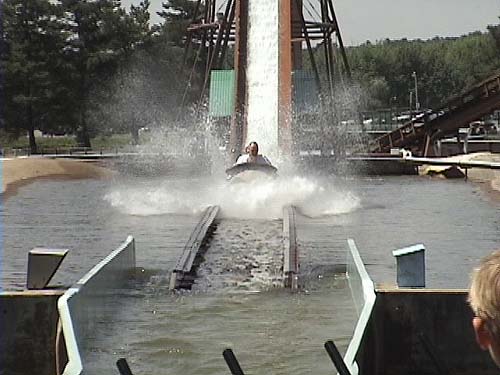 Darien Lake has a log flume...um...it has water and boats...and...uh...get you wet too!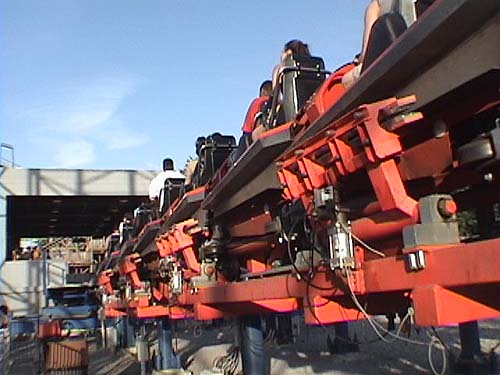 Ok! Now back to Superman! =)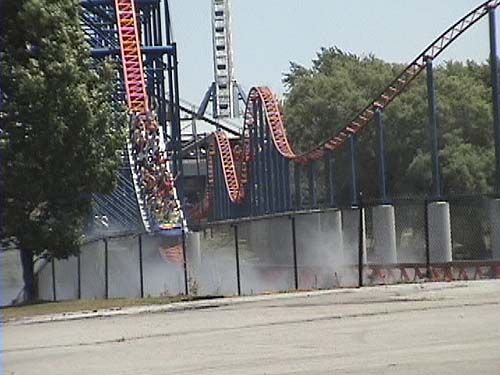 The mist coming off the lake makes you very "moist"!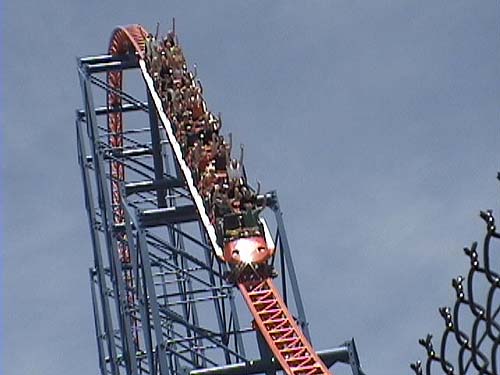 So much airtime!!!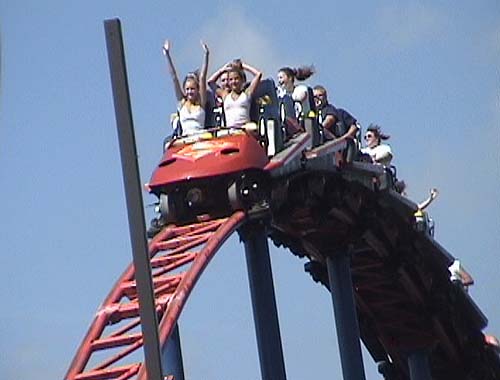 A train full of happy riders!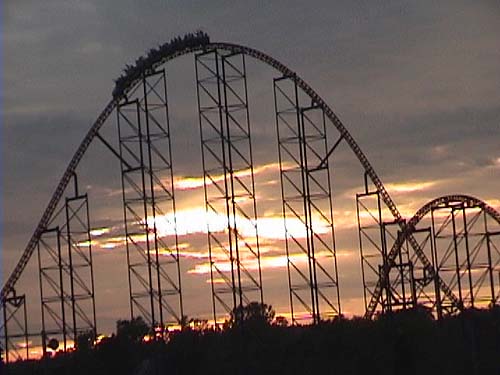 As the sun set, it was time to say goodnight to Superman!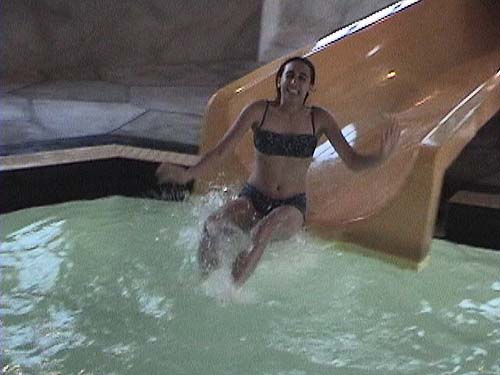 Our hotel has this awesome slide in it!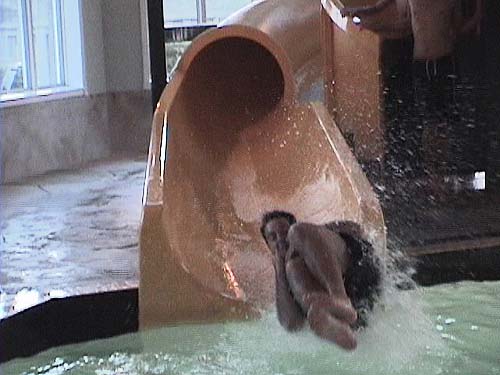 LOOK OUT!!! Robb does his "Tidal Wave" impression!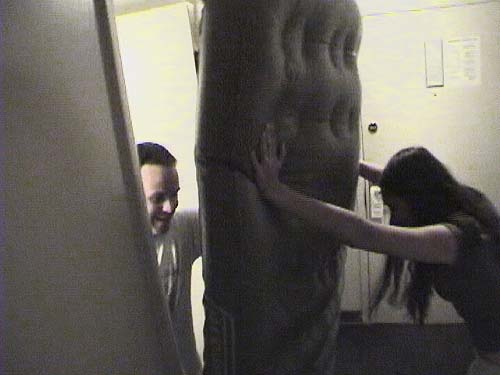 Elissa tries to get rid of Max once again!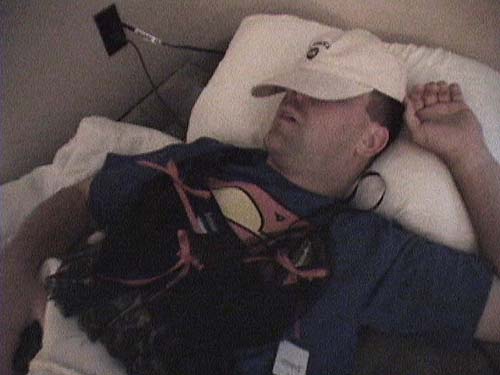 You should never fall asleep before Robb & Elissa!
Doesn't Max look cute wearing lingerie? =)