Roller Coaster Photo Gallery!_ Robb Alvey's Coaster Videos on DVD! Videos for Download! _Links! Home! Contact Us!

Six Flags Darien Lake
Darien Center, NY
Buffalo Area Parks Trip - 2003!
Official Website: www.sixflags.com

Six Flags Darien Lake Seabreeze Paramount's Canada's Wonderland Martin's Fantasy Island
Marineland Conneaut Lake Park Waldameer Park Buffalo County Fair

Hi there! Welcome to the Buffalo area parks update! On this tour of the Buffalo/Ontario area,
you'll see nearly 200 photos and two video clips within the next few pages! Don't miss the awesome
videos "Watch Your Donuts Being Made!" and the "Sledgehammer" ride on the Canada's Wonderland pages!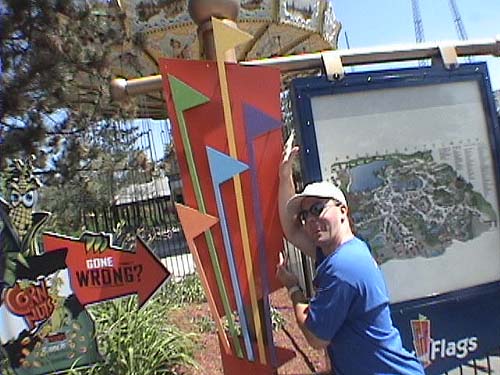 Max helps out by adding the 'sixth flag' to the sign!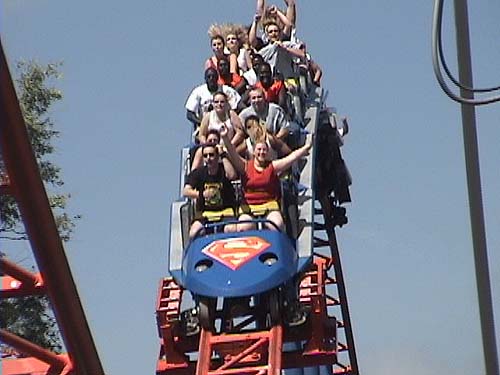 Ahh...Superman: Ride of Steel...the real reason we came to Darien Lake!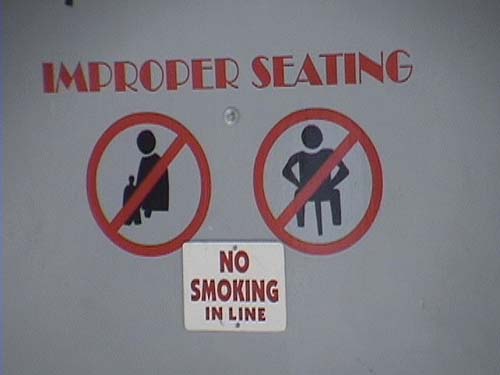 Do they mean "Improper Seating" or "Indecent Seating"??? =)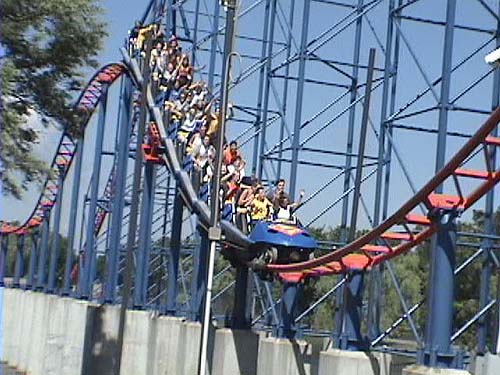 Dude...you just get so much airtime on these hills!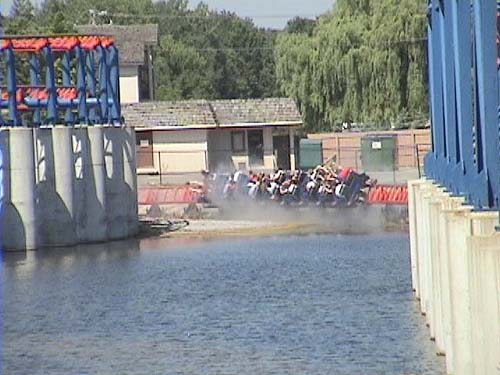 It's really cool how close the train gets to the lake!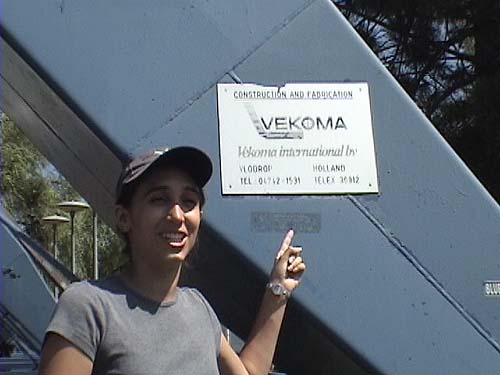 Elissa always seeks out the Vekoma rides!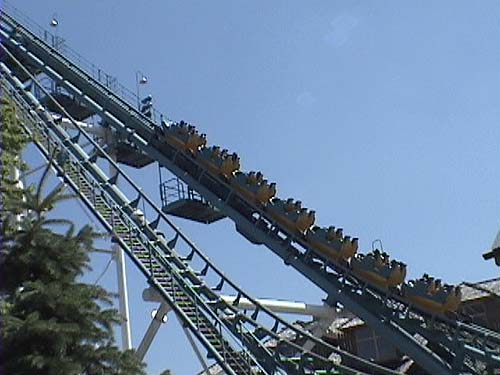 The first Boomerang credit of the trip!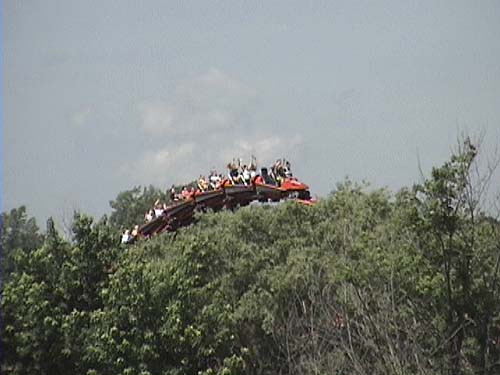 Superman peeks over the trees, then gives the riders some great air!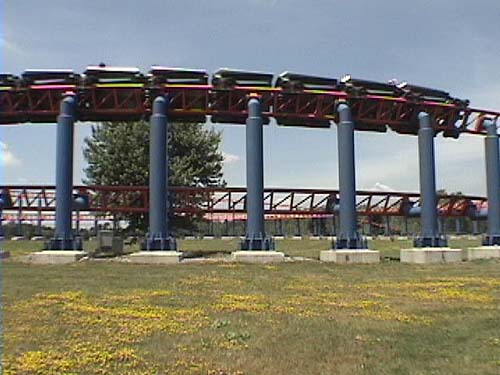 One of many helixes on Superman!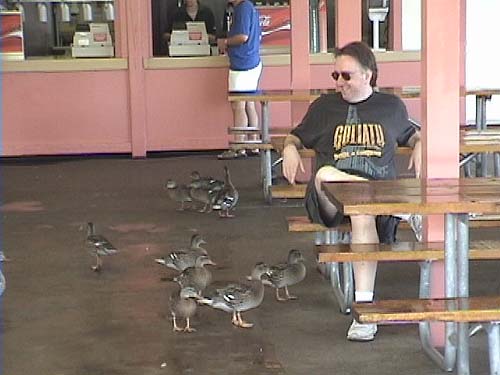 Dave and his army of ducks make plans to take over the world!!!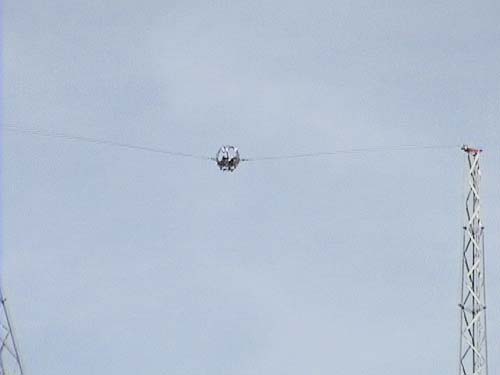 Darien Lake has one of these new fangled "Sling Shots." It was a HUGE hit the day we visited!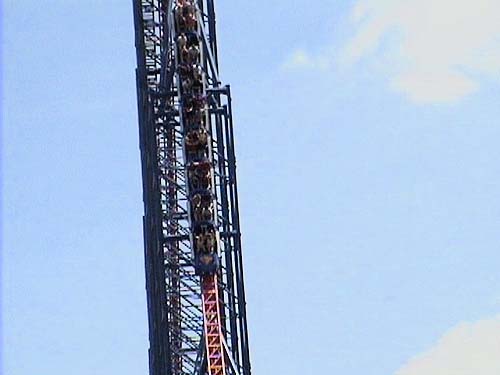 Such a thin structure delivers such an awesome ride!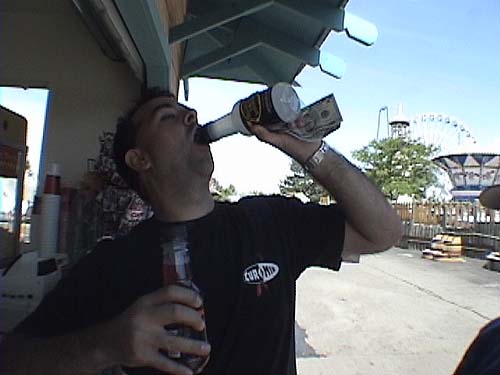 Robb makes up for years of not drinking in one visit!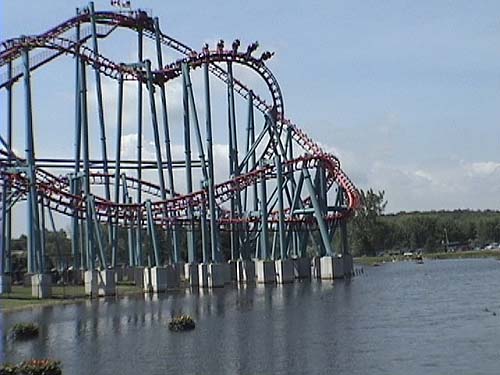 It looks pretty....doesn't it?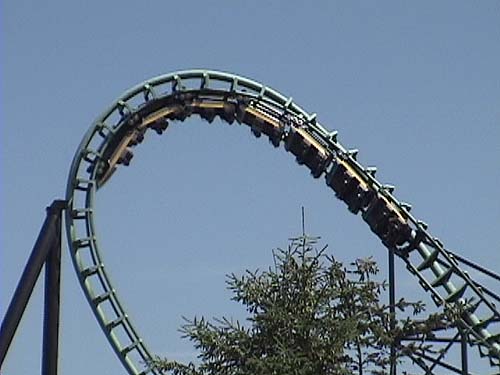 Max was very happy to see the Arrow Multilooper!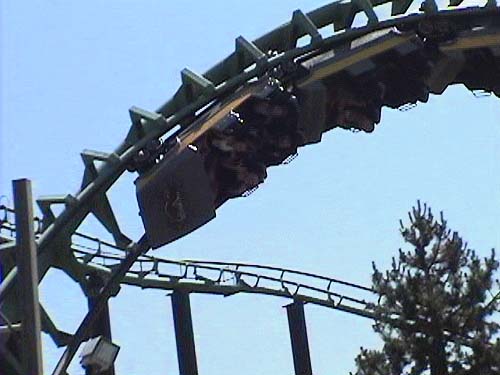 We made sure we rode Viper several times on Max's behalf.
Click HERE for Page Two of Six Flags Darien Lake Photos!