Roller Coaster Photo Gallery!_ Robb Alvey's Coaster Videos on DVD! Videos for Download! _Links! Home! Contact Us!

Seabreeze Amusement Park
Rochester, NY
Buffalo Area Parks Trip - 2003!
Official Website: http://www.seabreeze.com

Six Flags Darien Lake Seabreeze Paramount's Canada's Wonderland Martin's Fantasy Island
Marineland Conneaut Lake Park Waldameer Park Buffalo County Fair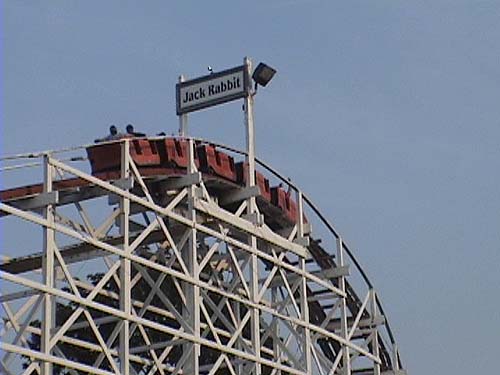 We instantly felt back at "home" when we saw the Morgan trains on the woodie!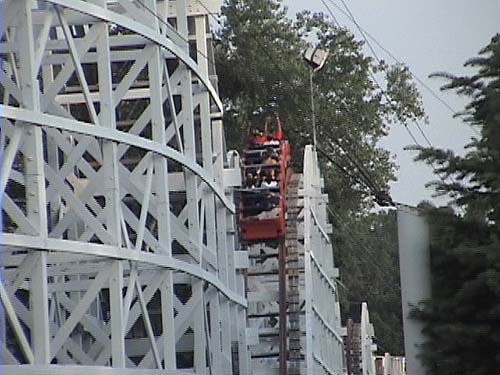 Despite the trains, the coaster was actually pretty good!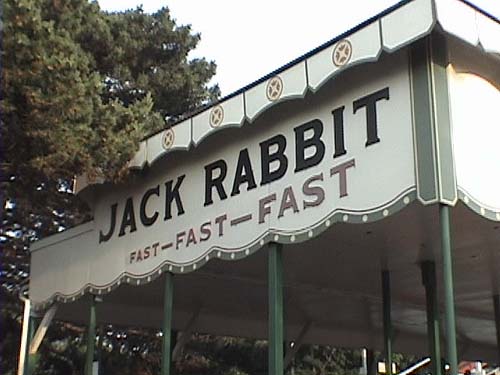 I think this ride is fast!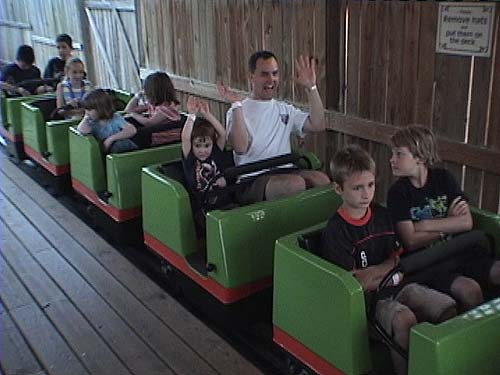 For the kiddie coaster, we had to bribe a kid. He looks happy riding with Max....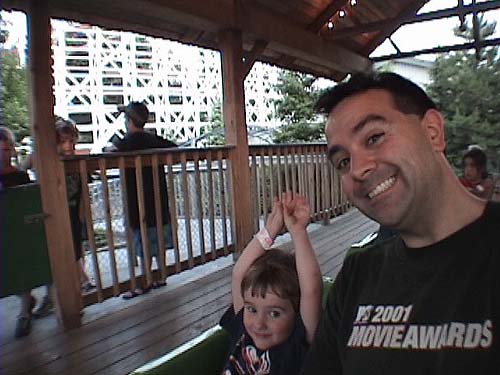 Excited to ride with Robb....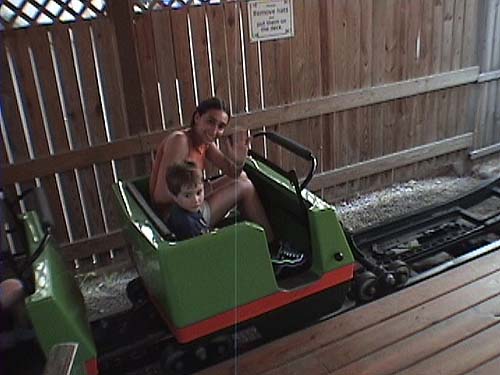 ...but really nervous about Elissa! Hmm.....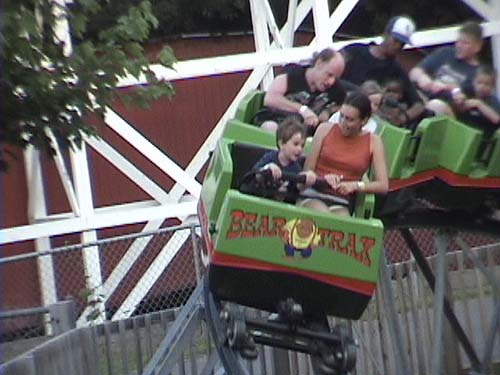 Well...I guess he must have warmed up to her! =)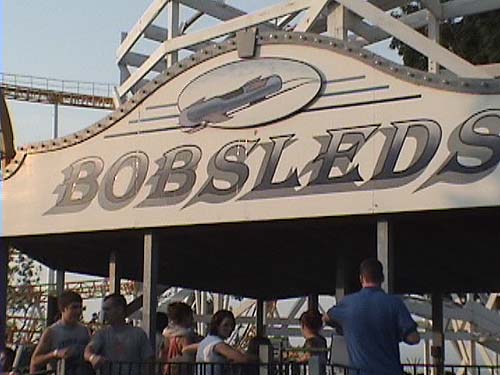 The Bobsleds was a really bizarre coaster!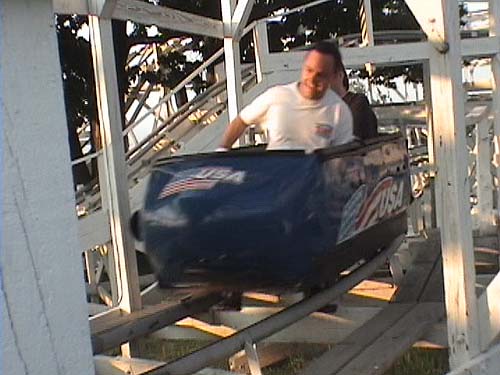 Apparently it was once a completely wooden coaster....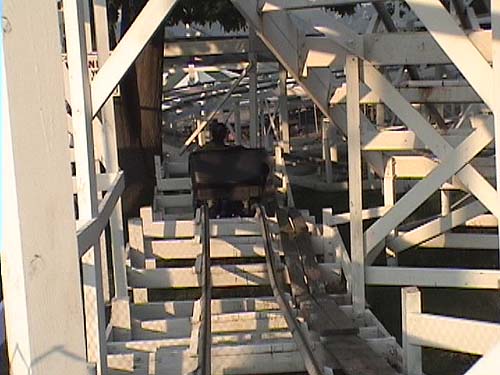 But the wood track was removed and steel was added....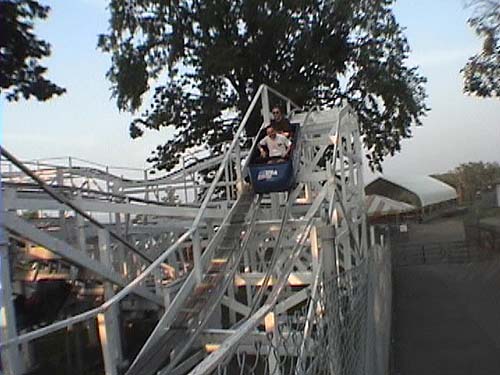 ...it was a lot of fun, though!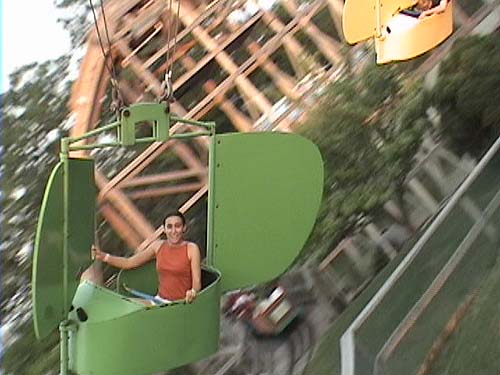 Elissa is allowed to fly her flyer at Seabreeze!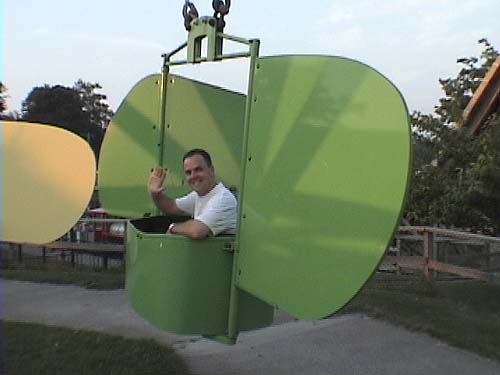 "Hi...I'm Max....Don't I look hot in my flyer?"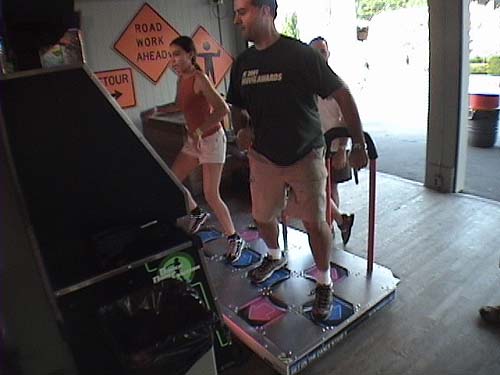 We took a moment for a DDR Break...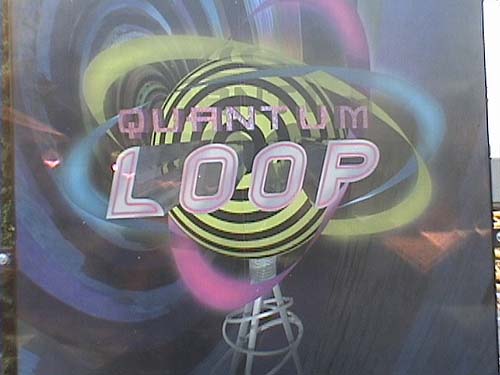 Quantim Loop! or the ride with the epileptic seizure sign!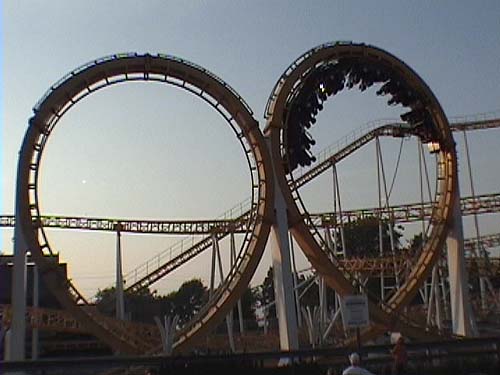 Apparently, 2003 was the last year for Quantum Loop....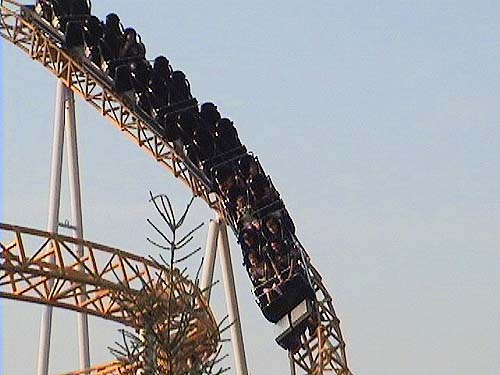 ...too bad because we actually found it to be really fun!