Roller Coaster Photo Gallery!_ Robb Alvey's Coaster Videos on DVD! Videos for Download! _Links! Home! Contact Us!

Paramount's Canada's Wonderland
Vaughan, Ontario, Canada
Buffalo Area Parks Trip - 2003!
Official Website: http://www.canadas-wonderland.com

Six Flags Darien Lake Seabreeze Paramount's Canada's Wonderland Martin's Fantasy Island
Marineland Conneaut Lake Park Waldameer Park Buffalo County Fair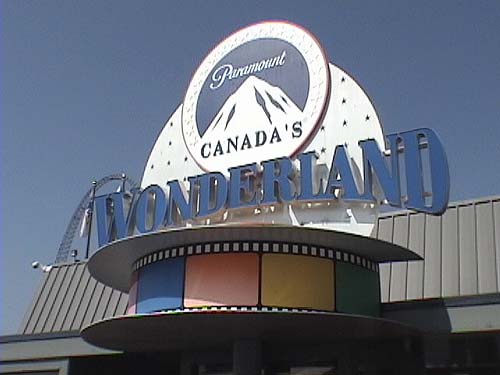 Here we are in Canada, where it only cost $1.50 in America to get in this park! =)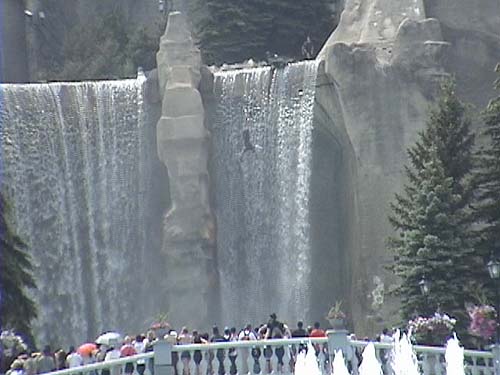 This was the new "pay per ride" attraction at Canada's Wonderland! =)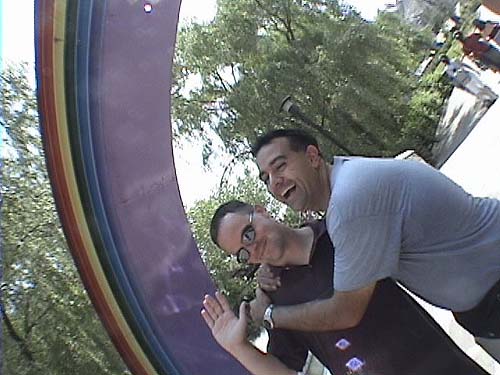 Max and Robb show their true orientation under the 'rainbow'!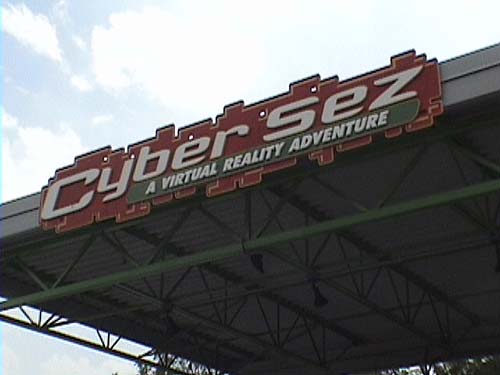 I wonder what "Sez" translates to in Canadian? =)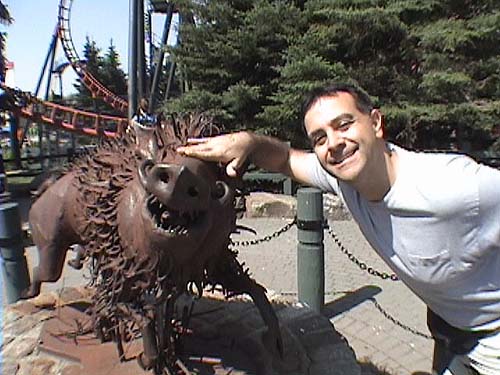 Robb makes friends with a wild boar.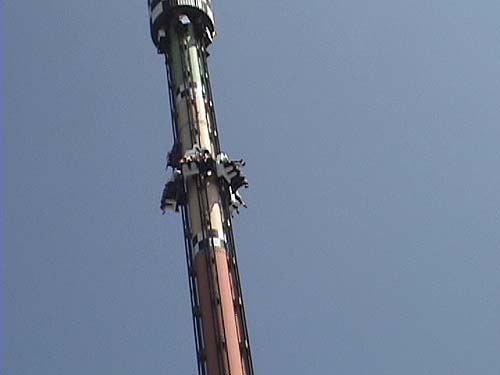 Ahh...seeing an Intamin was a nice familiar site!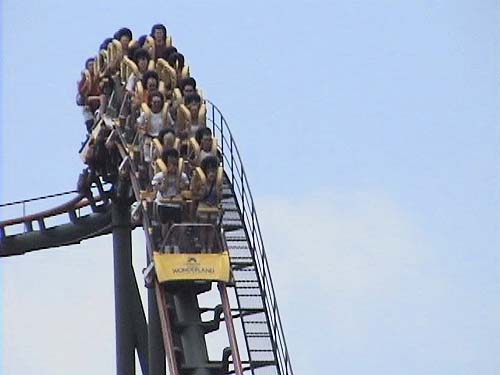 Ooohhh...Seeing the Togo stand-up wasn't!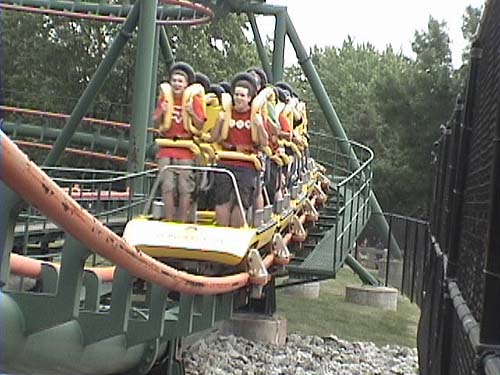 These riders are having the time of their lives!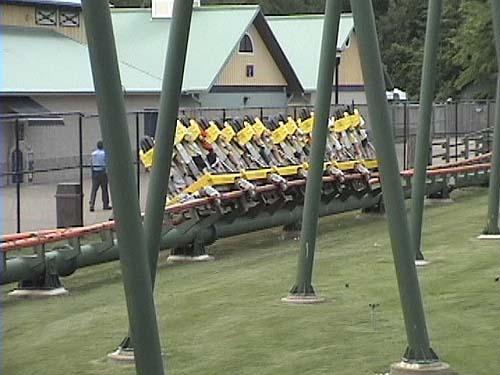 This was supposed to be some kind of "Trick Track" or something....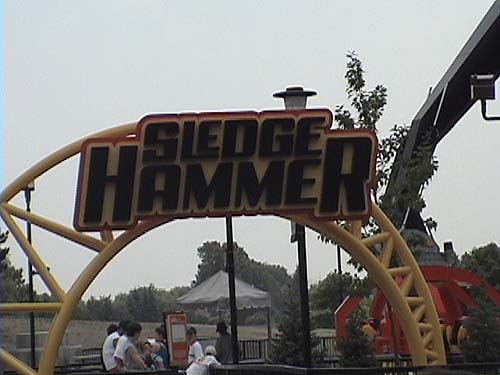 The Sledge Hammer is the parks "Huss Jump 2" ride...and it looked REALLY impressive!
(click on any of the Sledge Hammer pictures for a 30 second video of this ride in action!)
CLICK HERE to download the zipped version of the video (in case the mpeg doesn't work in your browser)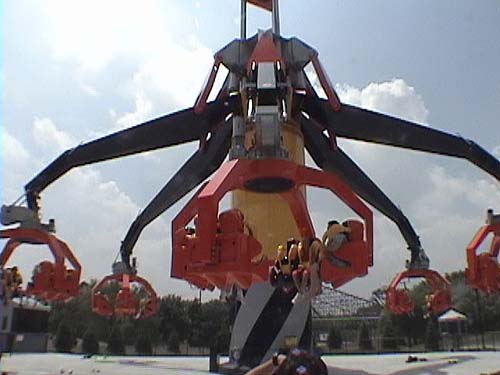 Riders start on the ground in this huge looking contraption....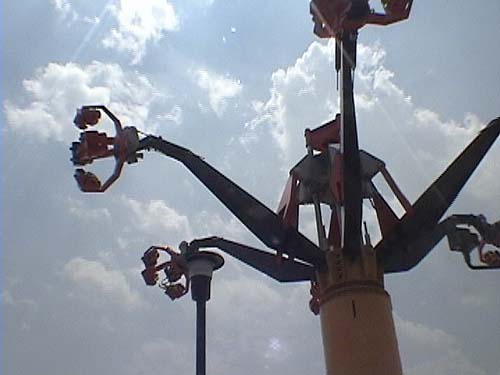 Then are very quickly raised to the top and spun...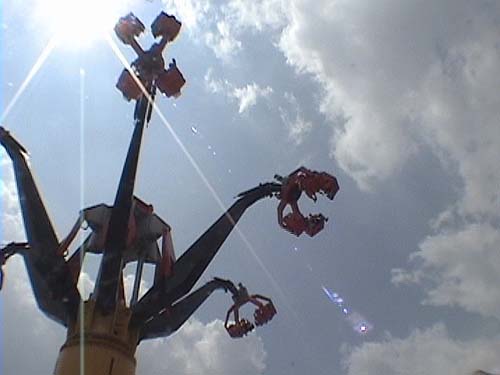 I have to say that while this ride looks so "bad ass", it was really just 'ok'. Not very intense at all, but fun.
For a short video of this ride in action, click HERE.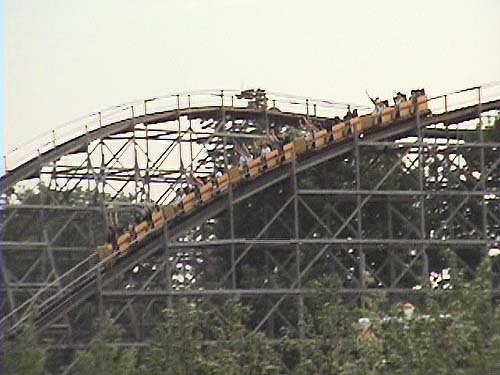 Next up was one of the parks many woodies...the Minebuster! (And it sure busted something!) =)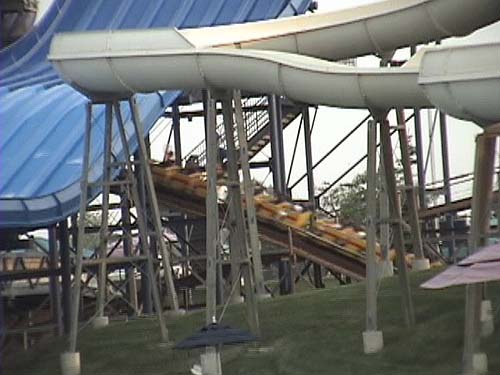 The best ride in this picture was the water slide!
Click HERE for Page Two of Paramount's Canada's Wonderland Photos!