Wild Rivers Water Park
Irvine, CA
Official Website: http://www.wildrivers.com/
Since the "Quaker" was out in California for a couple of weeks, we decided to visit a water park. This time around
we picked Wild Rivers. Most of the people in our group had never been before, and other than some minor
operational and customer service issues, we had a great day!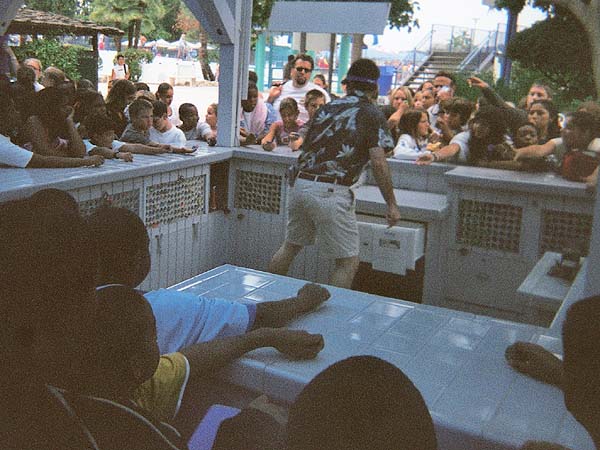 We arrived at the park right at opening to find a LOT of school groups and kids! This poor locker rental dude was the
only one there to deal with hundreds of screaming children!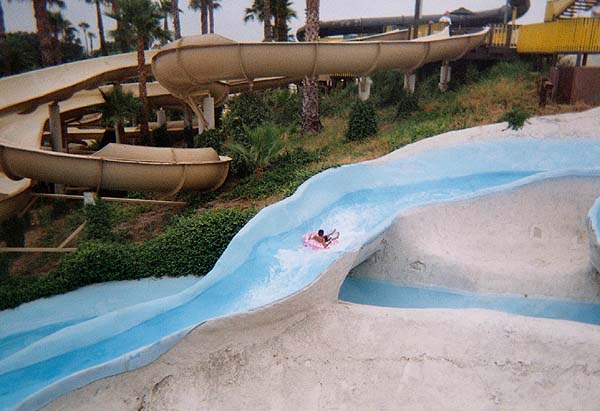 The park had a good mix of 'old and new' slides, which we liked a lot. They had some of the older-school "tube chute" style rides
like the ones they have at Schlitterbahn.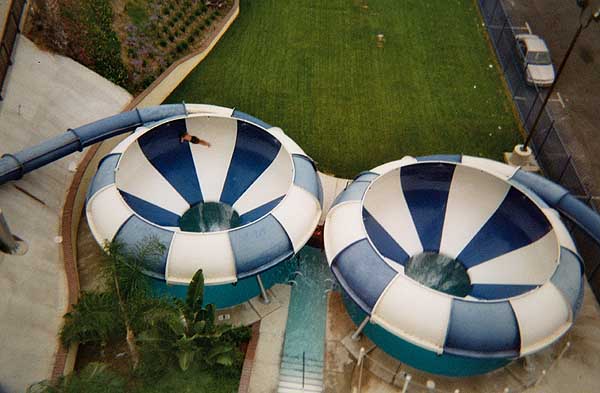 Their version of the "Toilet Bowl" slide was fun, but it didn't seem nearly as intense or crazy as the Storm at Wet N Wild.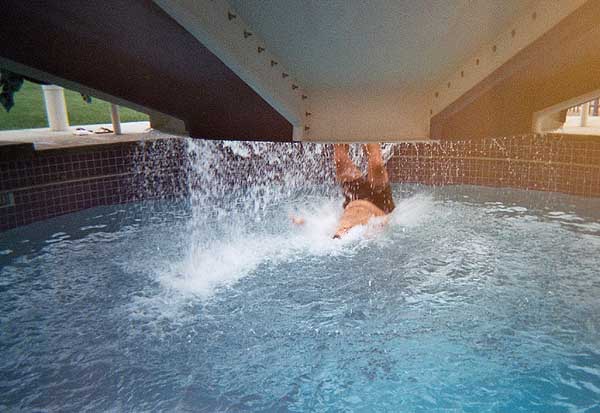 Yes, that large lump of nasty human body is Robb being flushed out of the toilet bowl!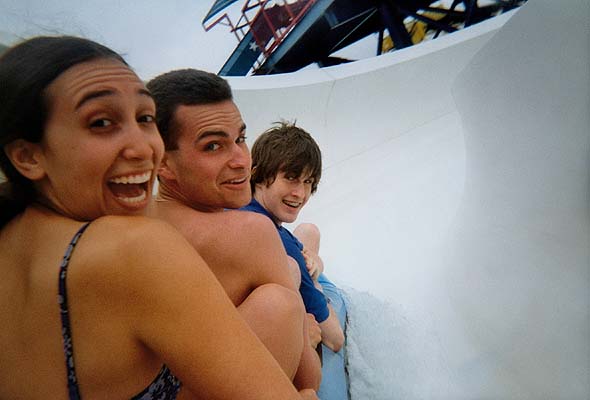 The Patriot - which has to be the weirdest slide ever invented! We freaked out the ride ops during the backwards part
when our boat went almost all the way back up the slide! If you've been on it, you'll know what we're talking about!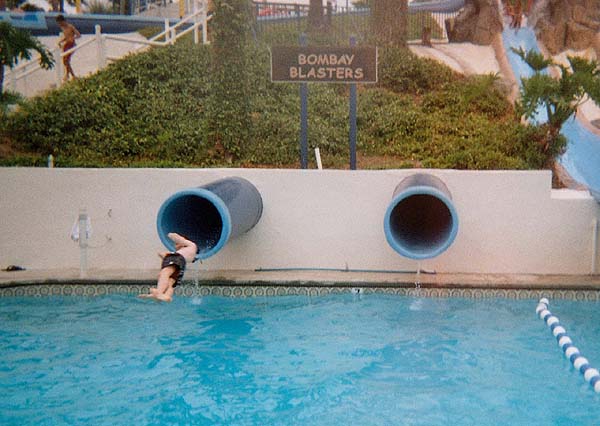 Dude...Bombay Blasters is the most psycho, messed-up water ride EVER! This thing ROCKED!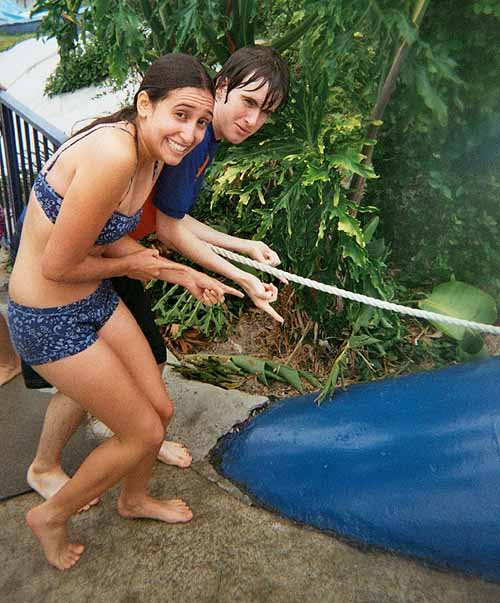 First of all, it goes underground, which totally freaked out Earthquake-phobic Elissa.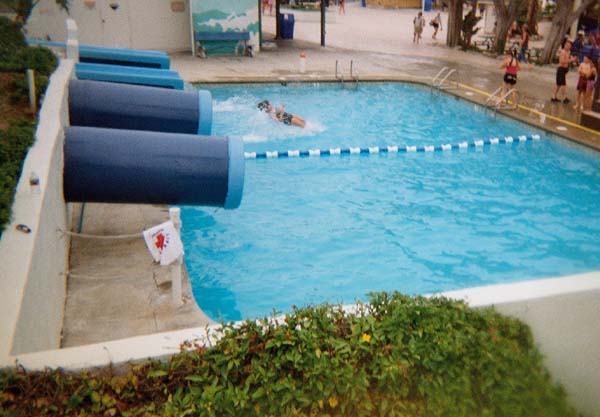 And then you come FLYING out of the tube at hundreds of miles per hour, several feet above the pool and splash down HARD into the water!
(Robb got the people across the park soaked!!!)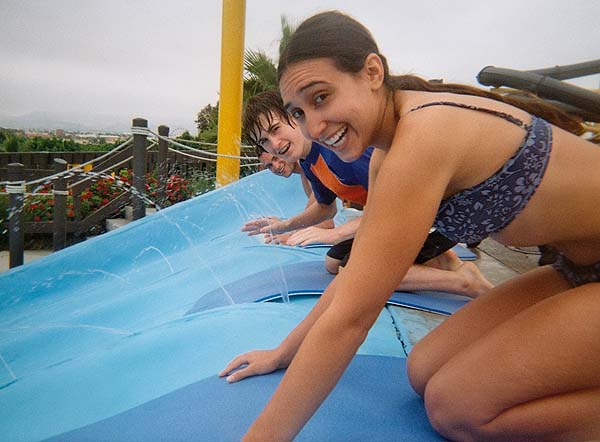 Here are the "Ghetto Racing Slides" where the mats don't have handles and most of us flew about
10 feet off our mats in one direction, and the mats flew the other direction!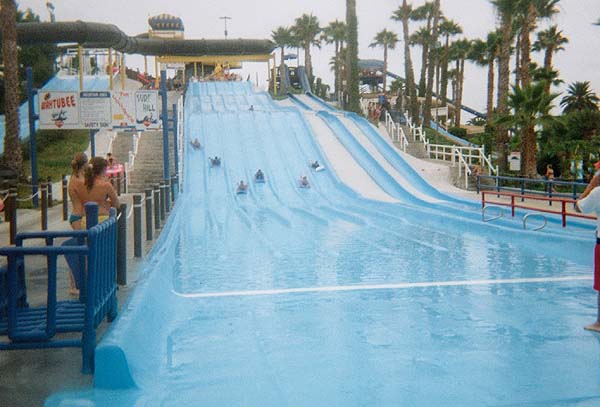 "Watch out for flying mats!!!"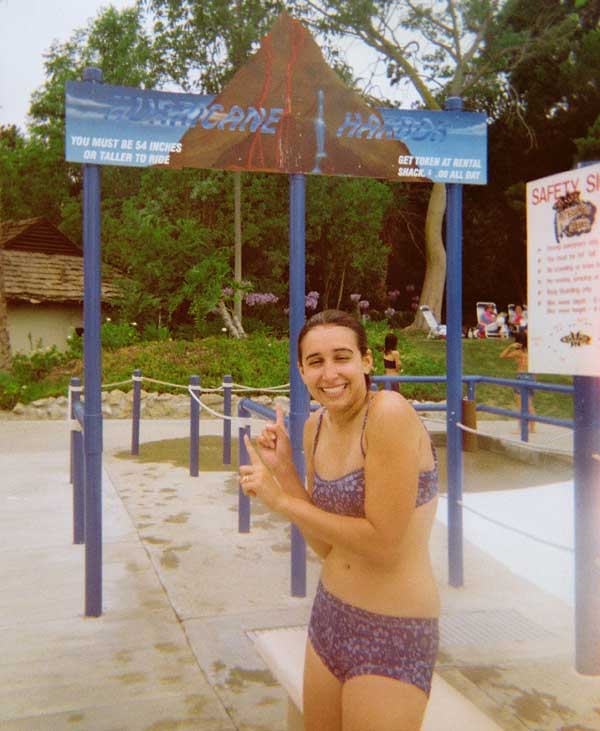 Elissa was amused by the "Hurricane Harbor" section of the park!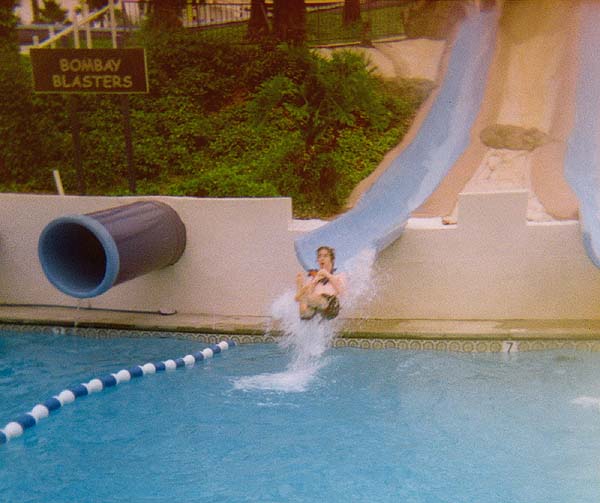 We try out the slides next to Bombay Blasters. The Quaker made a decent splash.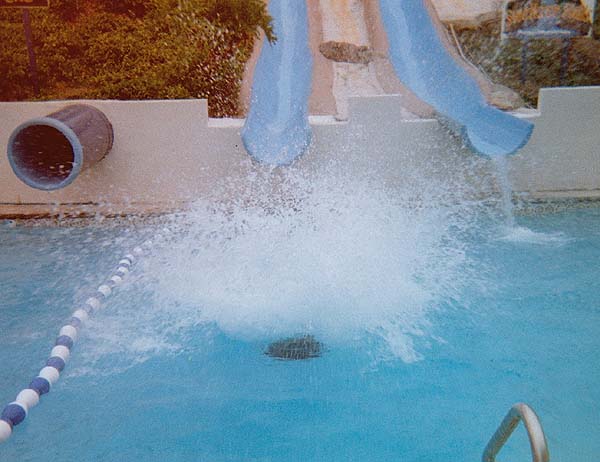 But then comes Robb! TIDAL WAVE!!!!!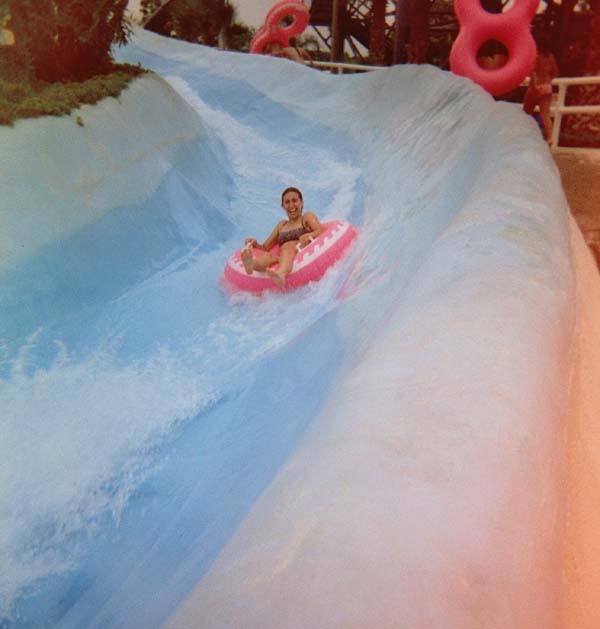 The old-school tube chutes were one of the highlights and we all thought the one without the "helix of death" was the better of the two.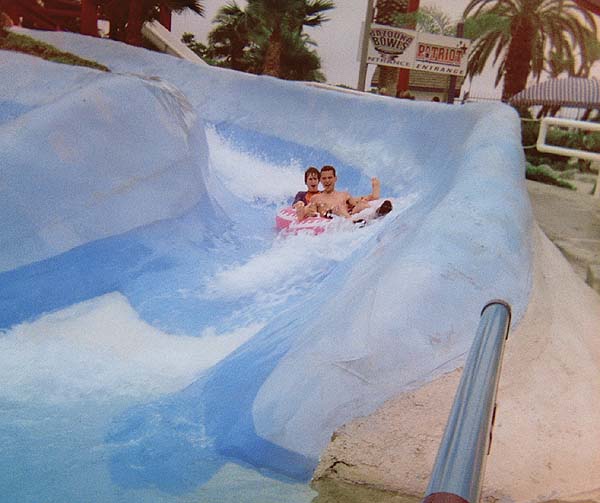 Once again, Dan and Mark do these twisted bonding rituals!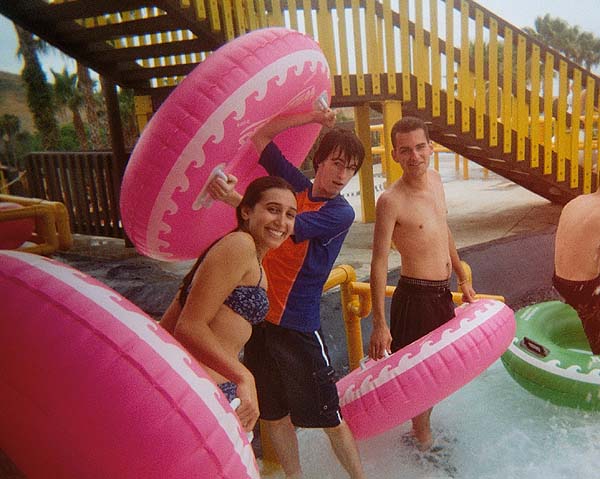 BTW, did we mention it was also FREEZING when we were there? Everyone in this picture suffered from hypothermia after this visit! =)
Overall, we had a really good time at Wild Rivers. Other than it being really cold and the fact that several of the slides were
closed, even after we called them and they said all slides would be open, we had a really great time and we would highly recommend
this park!

Click HERE to return to Theme Park Review