Busch Gardens Tampa
Tampa, FL
Official Website: http://www.buschgardens.com/buschgardens/fla/
Florida 2005 - Memorial Day Weekend
Busch Gardens Tampa Walt Disney World Universal Orlando
Click here to download our Busch Gardens Tampa Shiekra Video.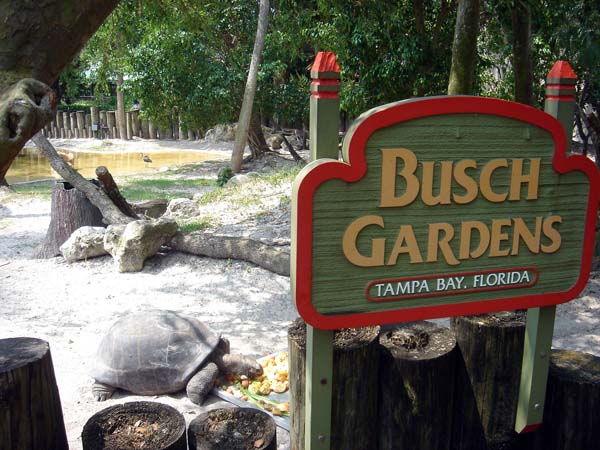 We came to Busch Gardens because we heard about their new "Revenge of the Galapagos Tortoise" ride.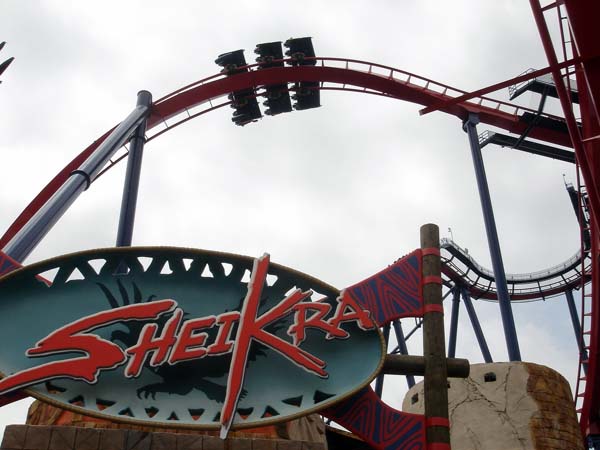 Oh wait, no....it was actually SheiKra! Their new B&M Dive Machine! (But wouldn't "Revenge of the Turtle" be cool too?)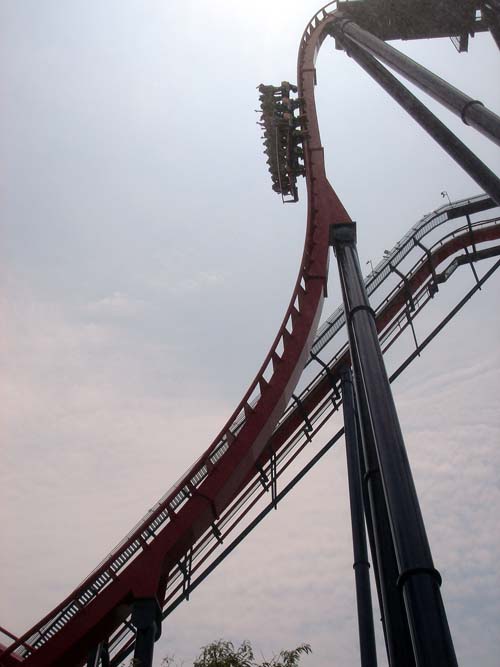 It's called a "Dive Machine" because it goes STRAIGHT DOWN!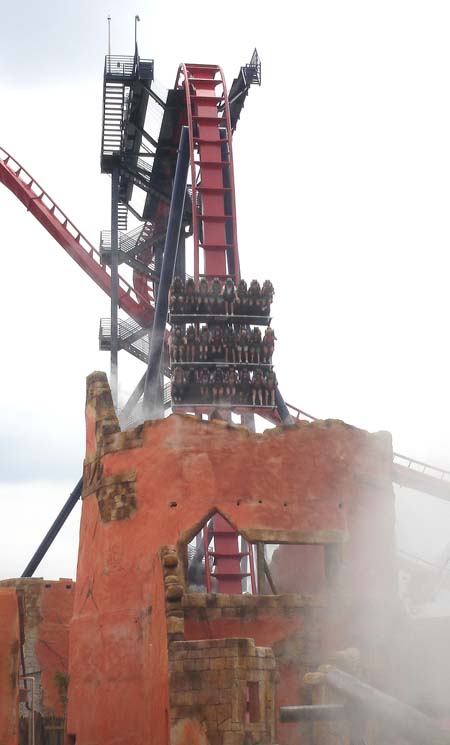 "Dive...Dive....Dive....take her down easy...."
(If you know what that quote is from EMAIL DAN!"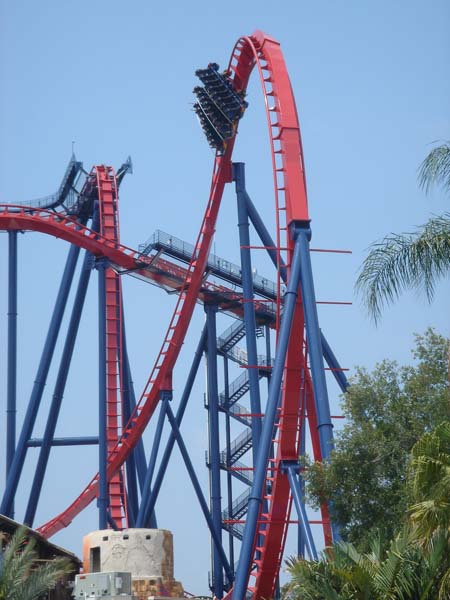 In our opinion, this is one of the best B&M coasters to be built in a while!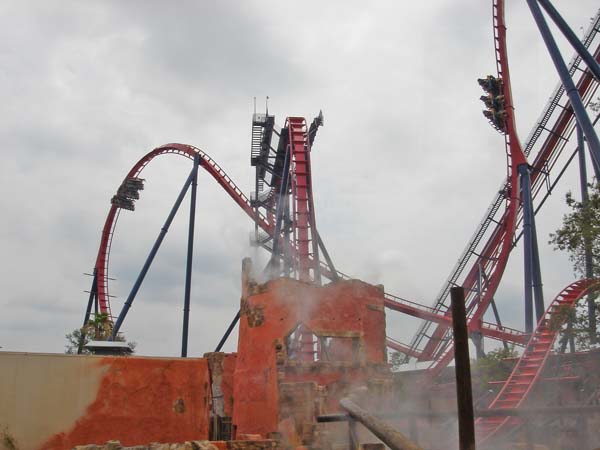 Wow! Look at that awesome park operations in action!
Now, if you can spot what's wrong in this photo EMAIL DAN!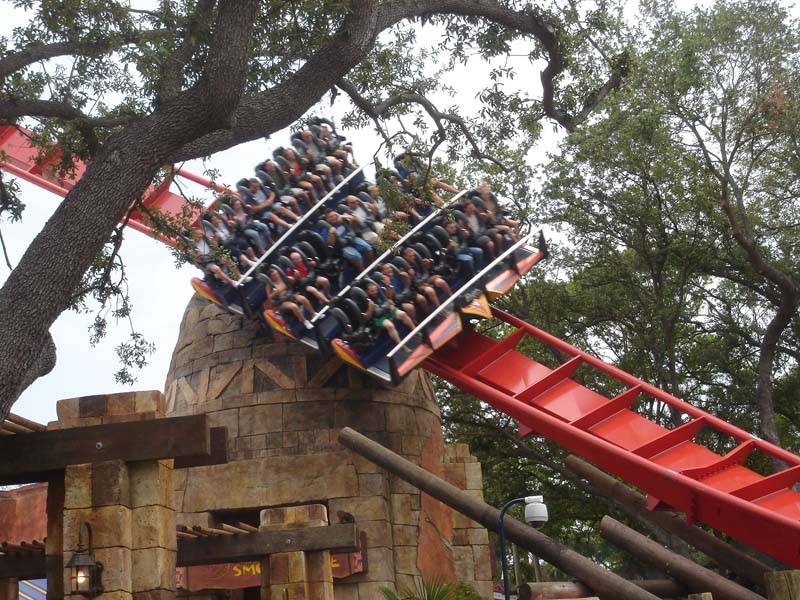 Here come the riders into my favorite part....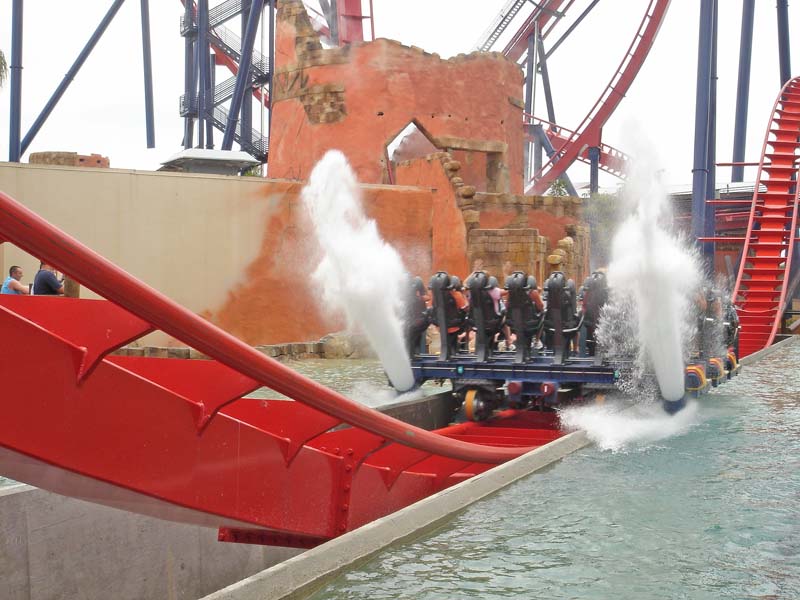 *SPLASH!!!!!*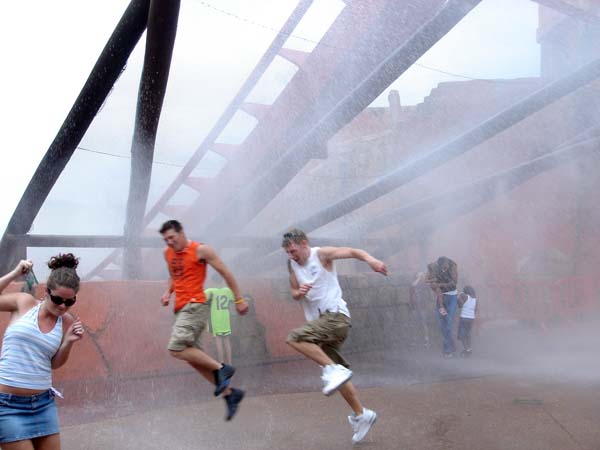 "OMG!!!!!"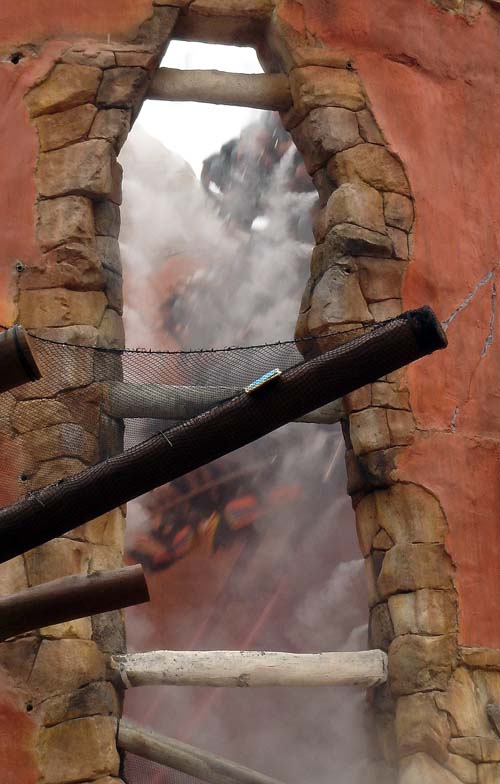 You can barely make out the train plummeting through the mist.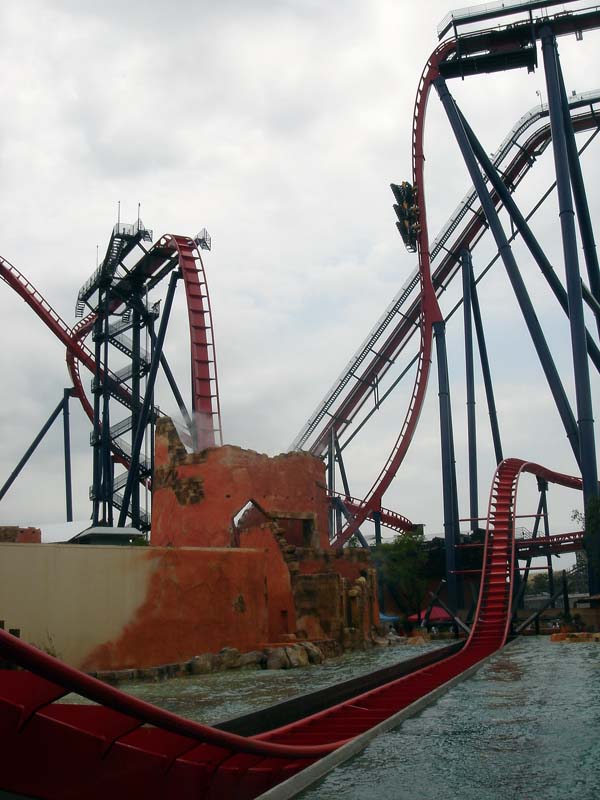 The other Dive Machines, like Oblivion at Alton Towers only have one drop...but this one has TWO!
Ok, so let's review everything we've learned today class.....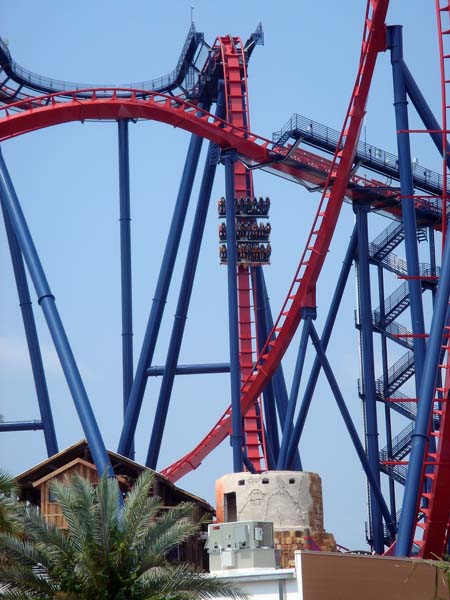 First there's cool drop straight down.....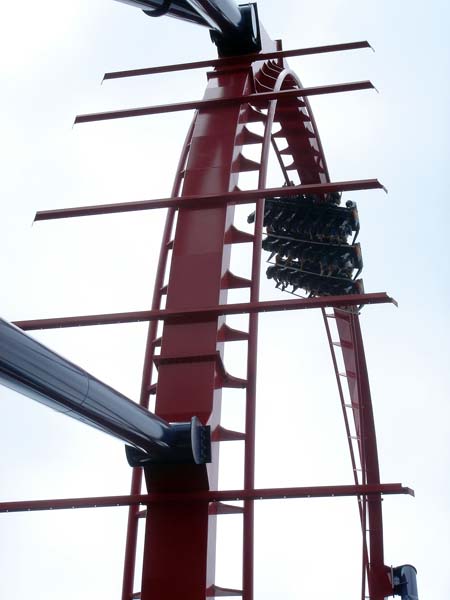 ...Yay for big dive loops!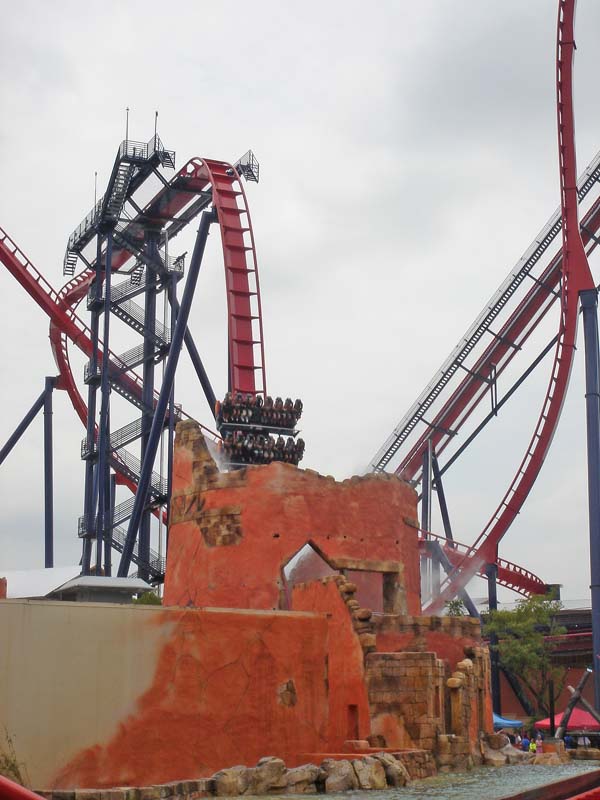 Back down into the hole....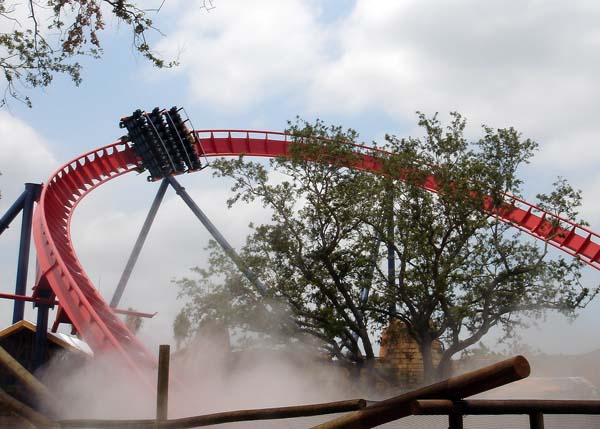 around the big turn.....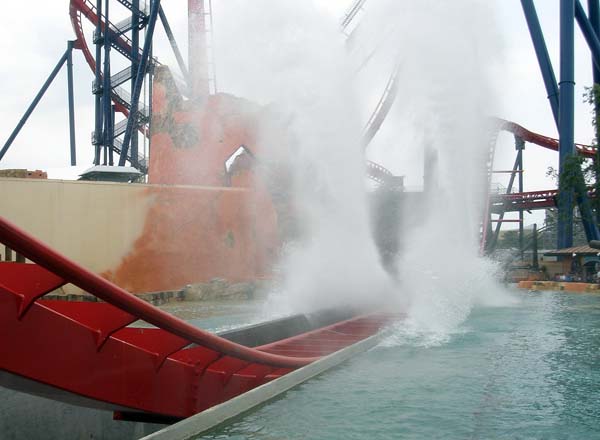 *SPLASH!!!!!*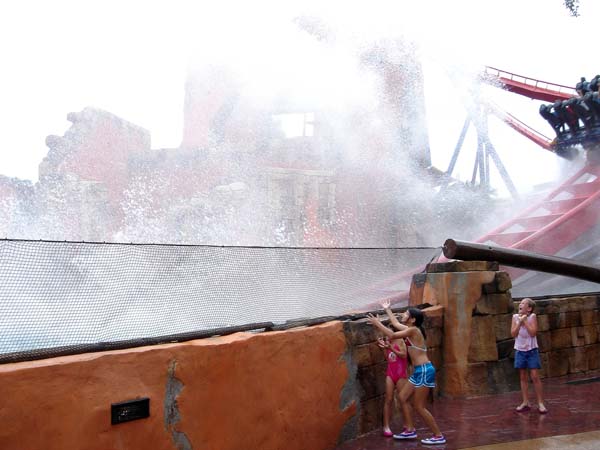 And get lots of innocent bystanders REALLY wet!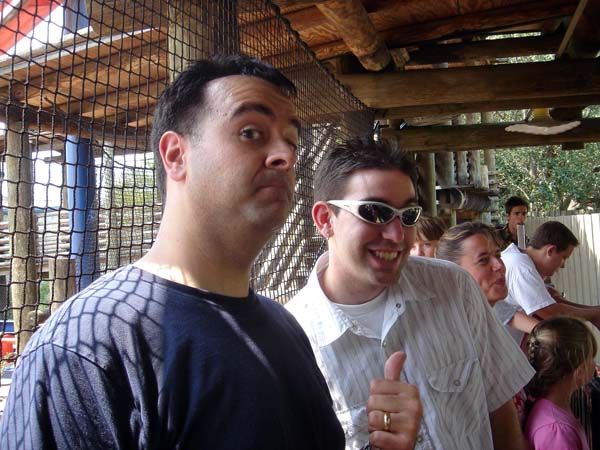 Robb gives it one thumb up and Jon gives it one big "Hey baby" smile!
Click HERE for Page Two of Busch Gardens Tampa Photos