Thorpe Park
Surrey, England
Official Web Site: http://www.thorpepark.co.uk/
Robb & Elissa's Mini UK Trip - March, 2006
Stealth Construction Tour
Download our Stealth Construction Tour Video by clicking HERE!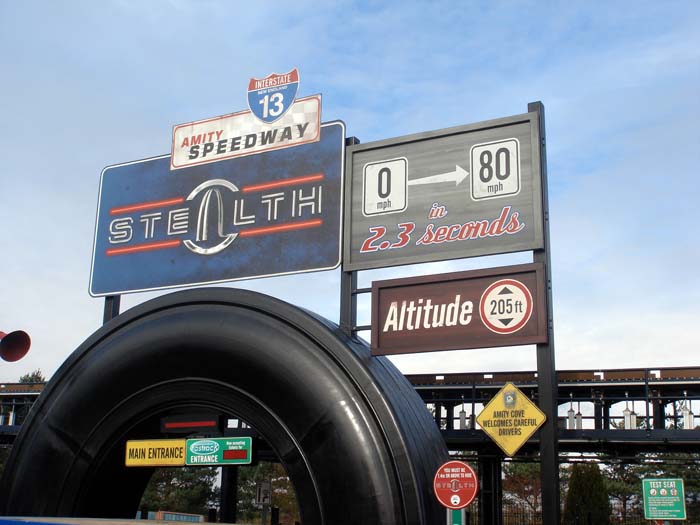 Today we got the grand tour of "Stealth" - Thorpe Park's new Intamin Rocket coaster opening Spring 2006.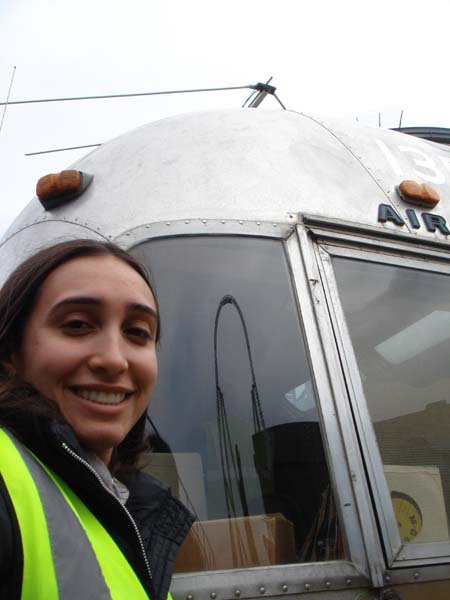 "I LOVE my Intamin Rocket coasters!"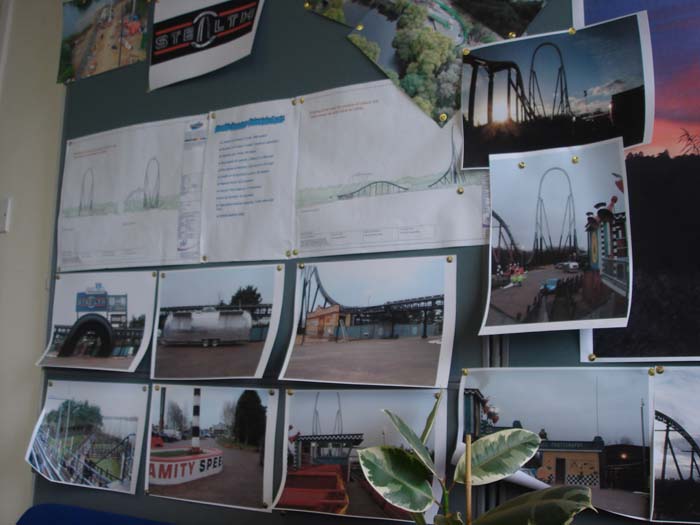 Here you can see some of the "conceptual" drawing and photos of Stealth. Looks good on paper! :D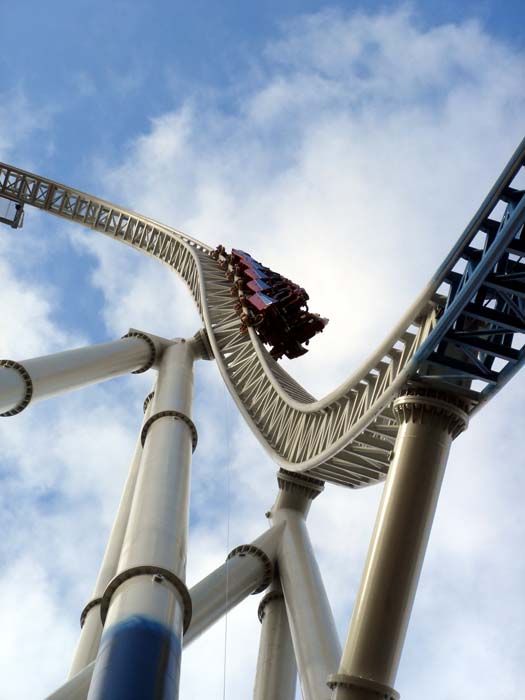 Ah, heck. Let's just jump right into it! TPR readers, meet Stealth!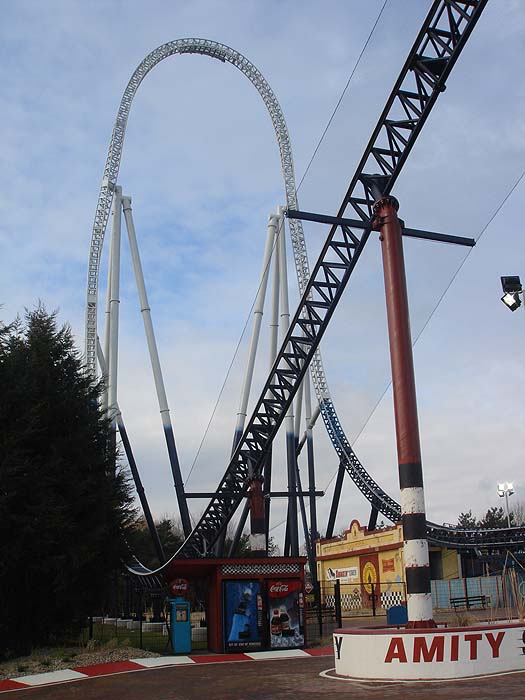 It basically goes like this....train goes really fast...train goes up hill...everyone in train has that "OMFG" look on their face....train comes
down hill really fast, train goes over bunny hill, riders still look like "OMFG!!!" =)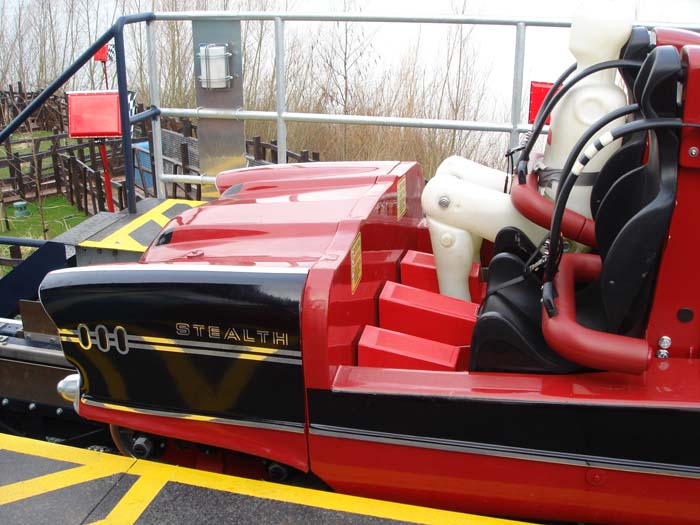 Stealth trains are SEXY! (As is that guy sitting in the front row)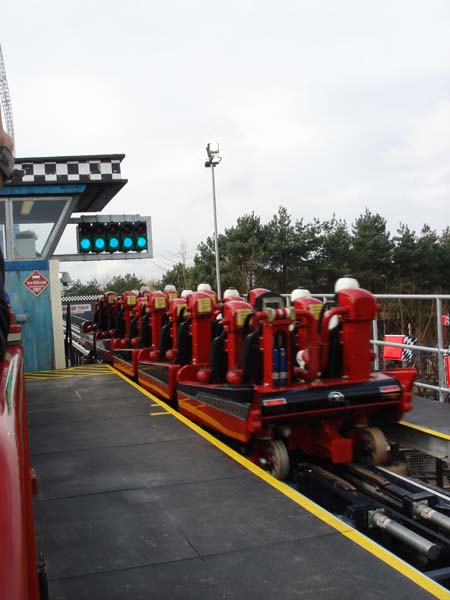 Lights go green, train goes REALLY FAST!!!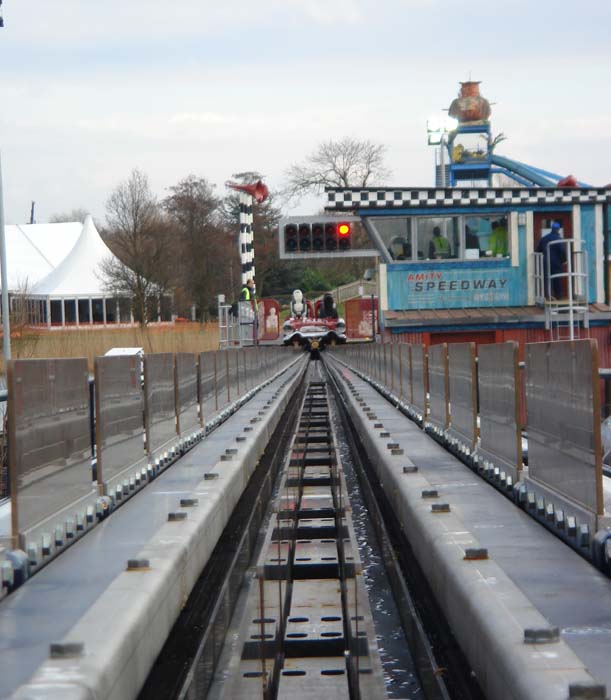 It's a GOOD THING the lights are red right now!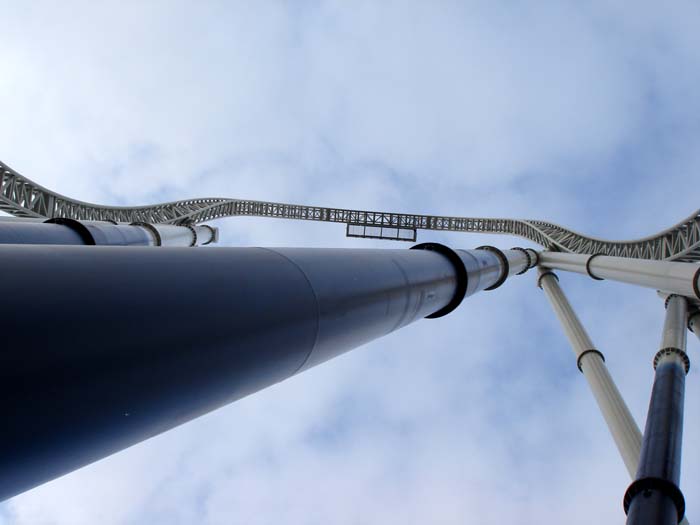 Like our "funky cool angle which makes you dizzy just looking at it" shot?
Ok, so let's review the ride just a little bit.......Are you paying attention? There will be a test at the end of this update!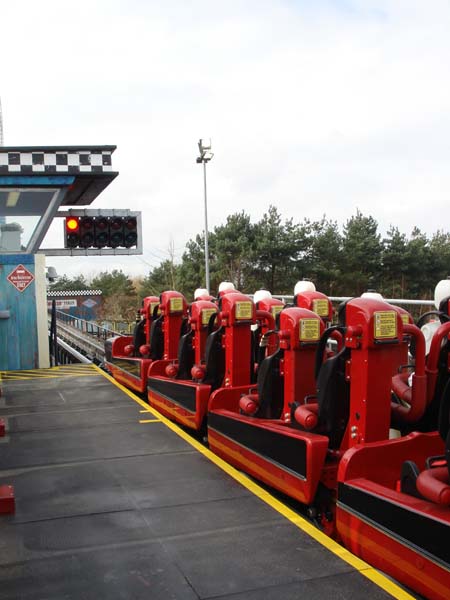 In the station.....train gets launched REALLY FAST!!! (82 MPH for those of you keeping tabs)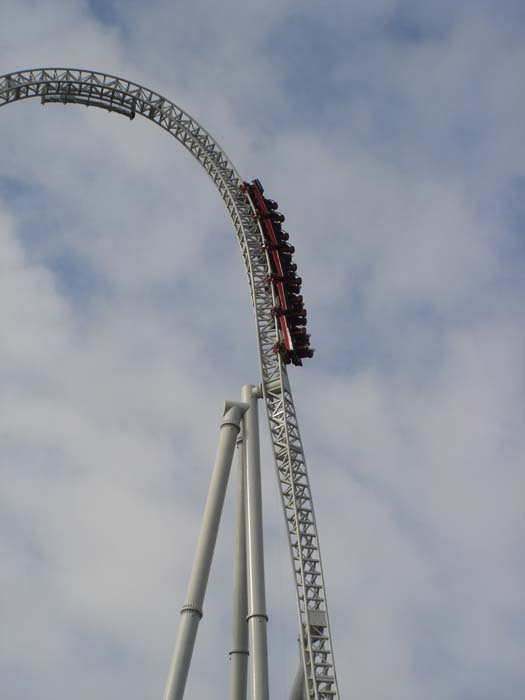 Train goes up REALLY FAST!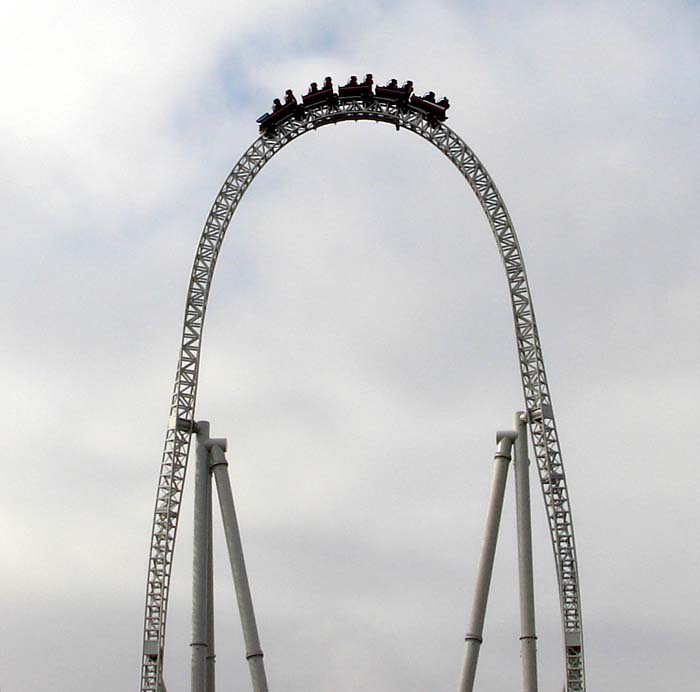 Riders all say, in unison "OMFG!"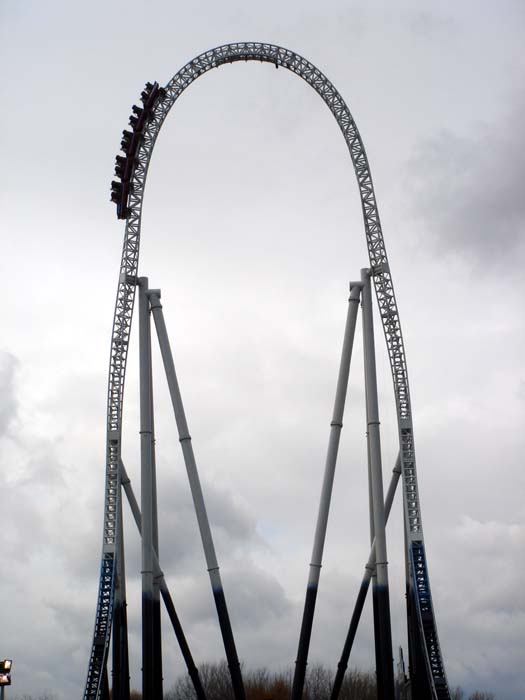 Train goes down really fast!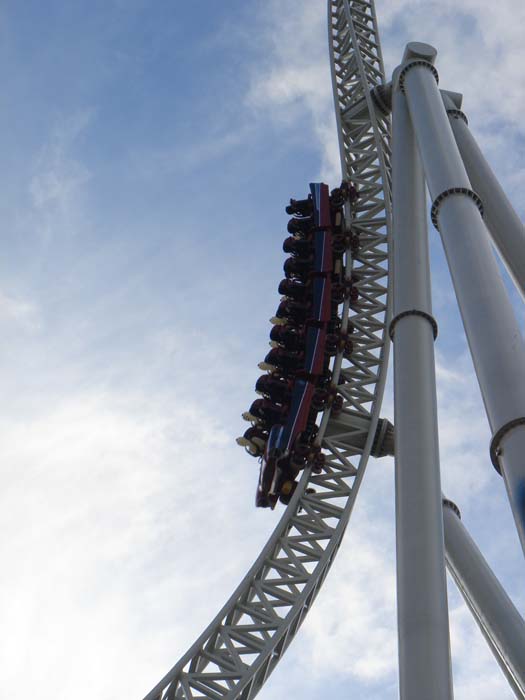 Here's a close up! (check out Mr. Sexy guy in the front seat!)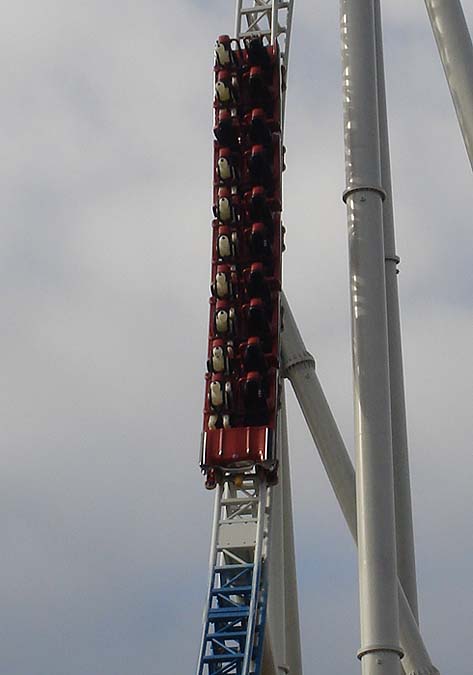 Train goes into "vertical plummet towards the earth at rapid speeds" mode. (that's actually a technical term!)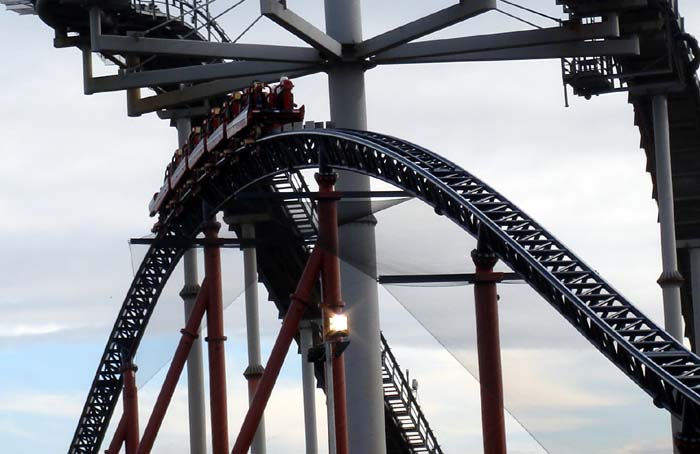 Train goes over bunny hill and into brakes. Once more riders say "OMFG!" and then they get off the ride,
purchase onride photo, get back in line!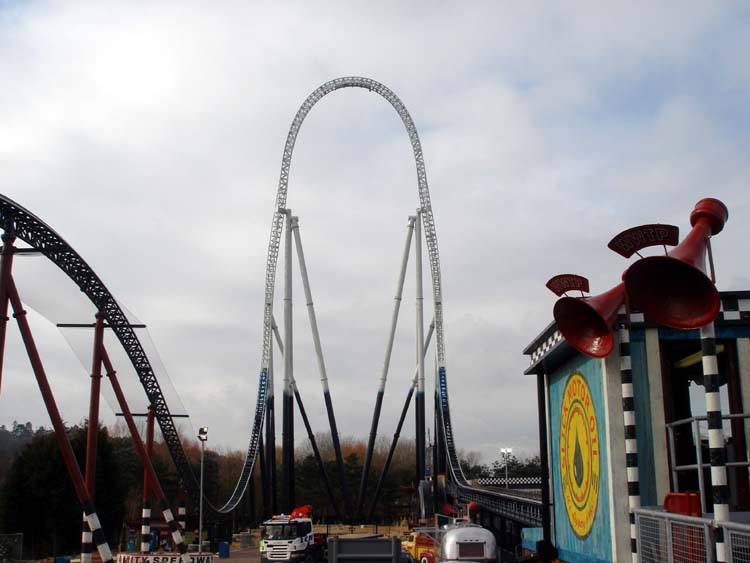 Here's an overview of the entire ride. Don't worry, there will be more photos like this one later on in the update.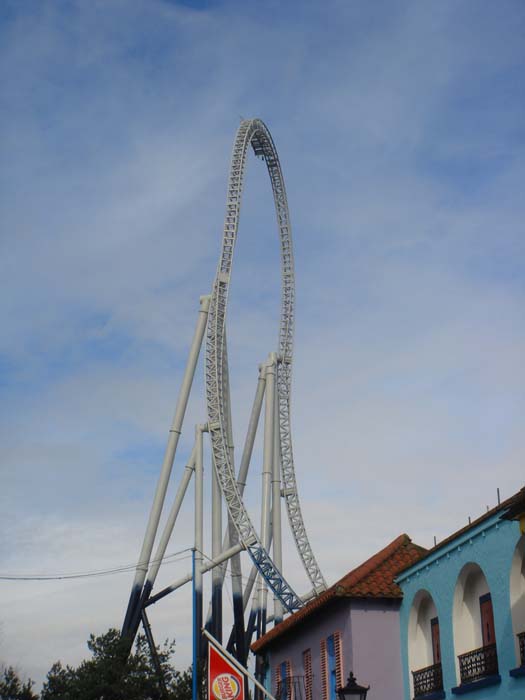 Here you can see how it towers over some of the buildings in the park.
Burger King feels quite insignificant in comparison to this 200+ foot monster!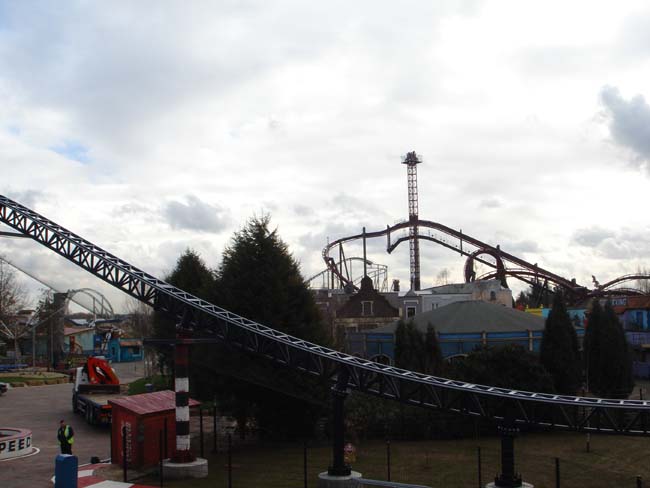 And here you can get a pretty good idea of where it's situated in the park.
Click Here For Page Two of Stealth Construction Tour Photos!
Stealth Construction Tour Photos Page 1 2 3 4