Boomers Family Fun Center
Dania Beach, FL
Official Website: http://www.boomersparks.com/parks/dania/
"A Day In Miami 2004"
Click on a park below to see our complete photo update:
Dania Beach Hurricane at Boomer's Uncle Bernie's Amusement Park Santa's Enchanted Forest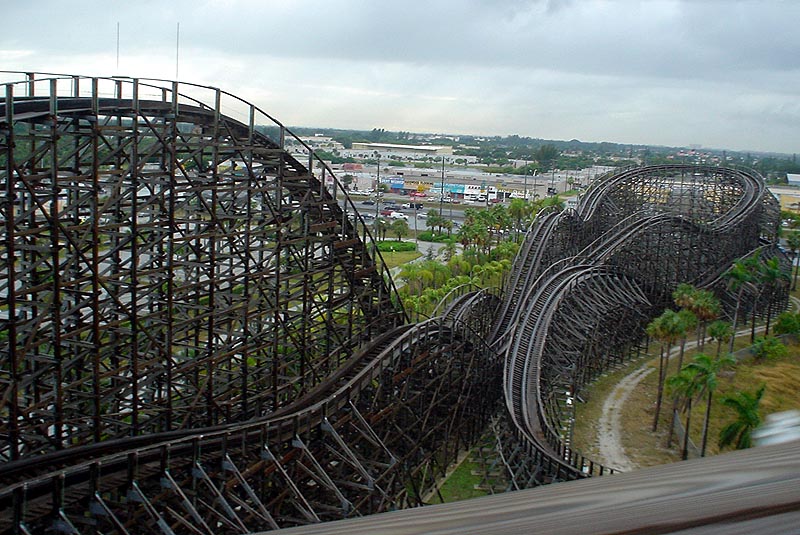 The Dania Beach Hurricane - So there *IS* a "top ten" wooden coaster in Florida!!! =)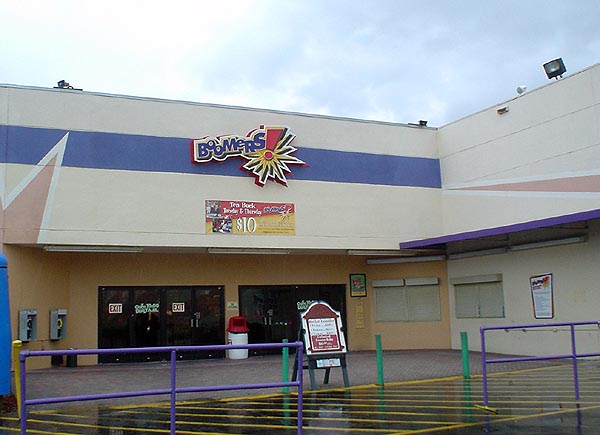 The coaster is located at "Boomers" which is a nation-wide chain of family entertainment centers.
As you can see, it was quite 'wet' out today, but thankfully the park remained open!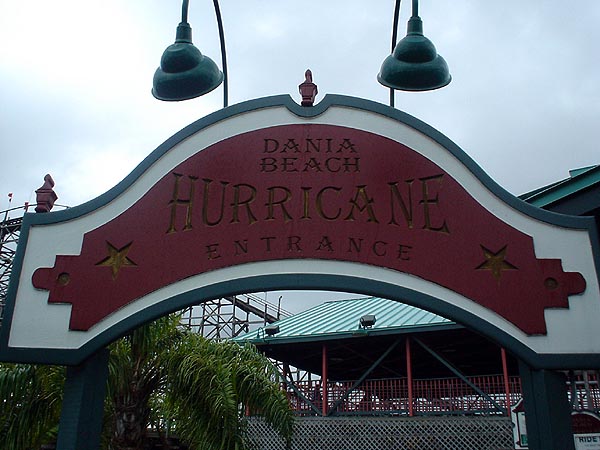 When we first got to the coaster, it was still closed due to the rain...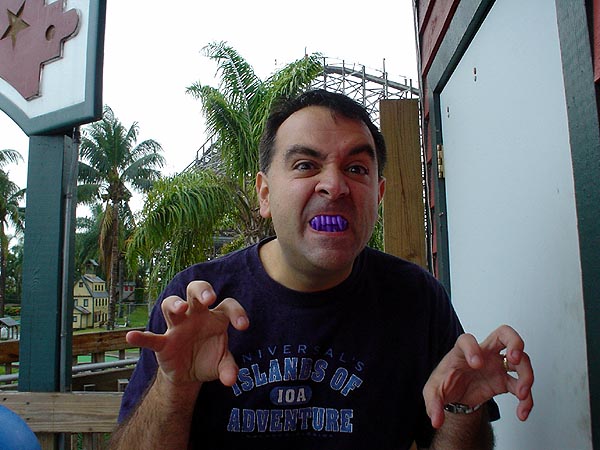 ...so Robb won some "Purple Dracula Teeth" playing skeeball while we waited for the weather to clear.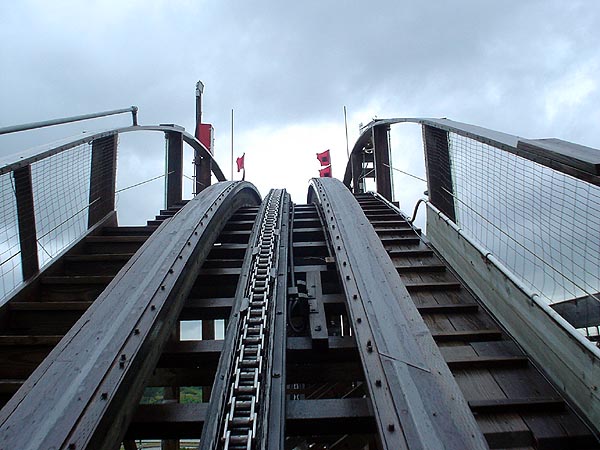 For all you lift-hill enthusiasts, here you go!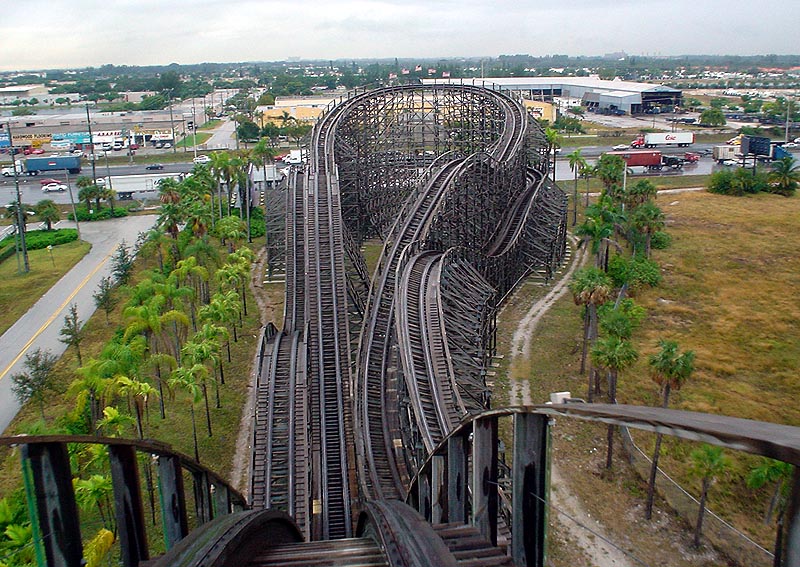 Here's the view from the front seat - You can see it's a pretty kick ass layout!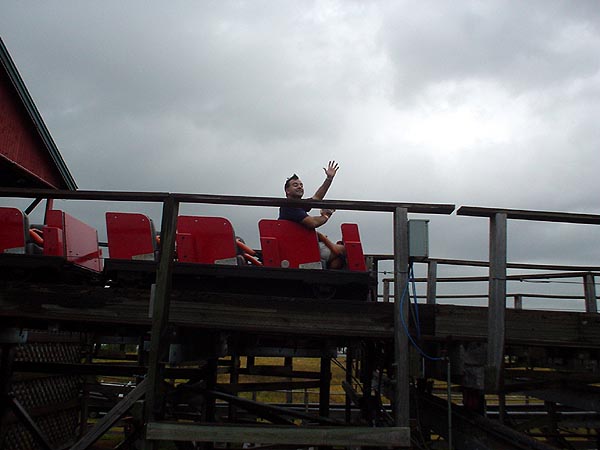 Robb takes a 'solo' ride on the Hurricane!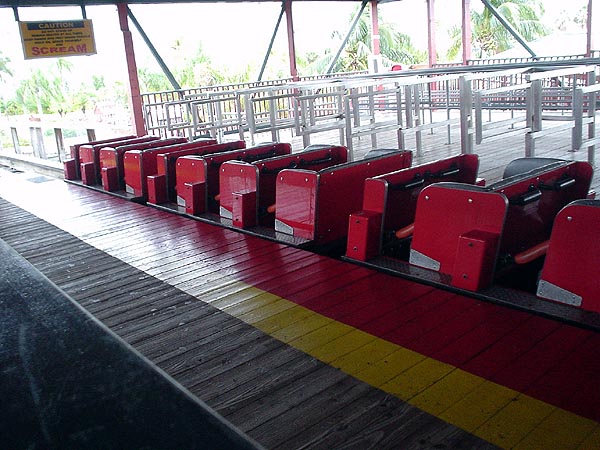 As you can see there was a massive two hour line for the coaster.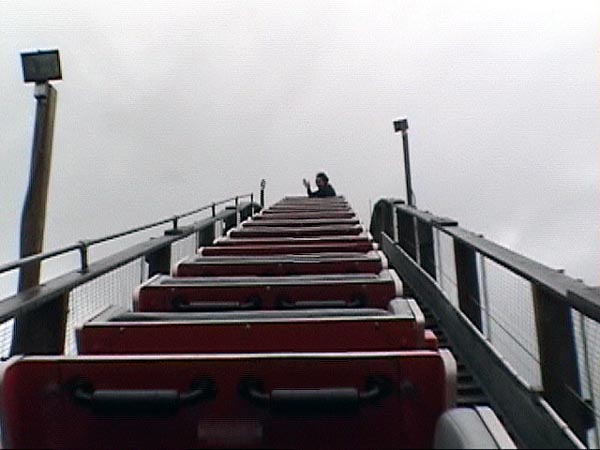 Yes, that is Elissa WAAAAY up in front!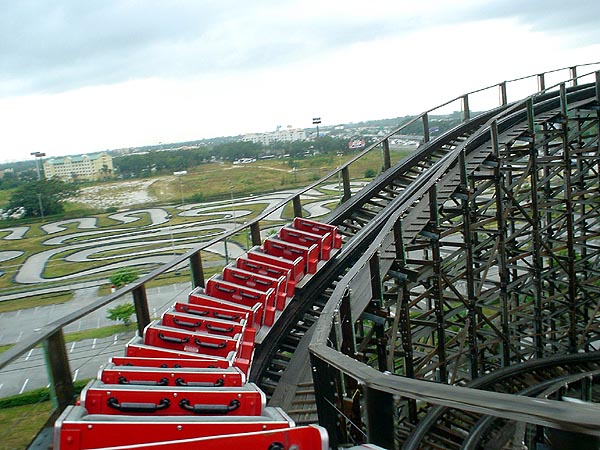 Even with an empty train, this ride still kicked ass!
It's smooth, has great airtime, and it seems to do GREAT being a year-round coaster that has to deal with bad weather.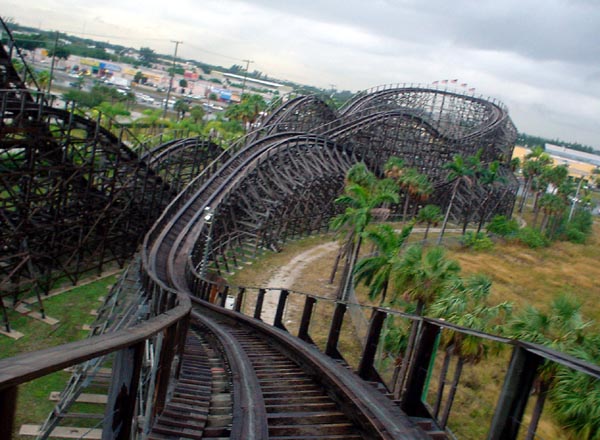 There is a crapload of airtime ALL over this ride!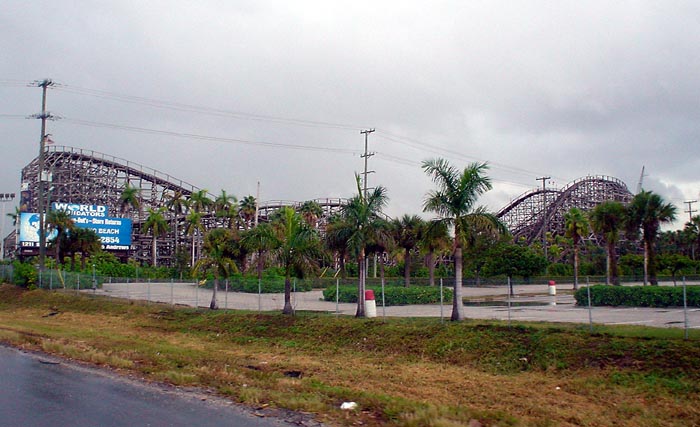 I highly recommend making your way down to this ride!
Click HERE to see Page Two of "A Day In Miami 2004" photos