Roller Coaster Photo Gallery!_  Robb Alvey's Coaster Videos on DVD! Videos for Download!  _Links! Home! Contact Us!
Bay Area Spring '02 Trip!
Robb, Elissa, & friends go crazy in the Northern Californian Parks!
Paramount's Great America Six Flags Marine World Bonfante Gardens
Six Flags Marine World
Vallejo, CA
www.sixflags.com
Photos and Captions by Robb Alvey & Elissa White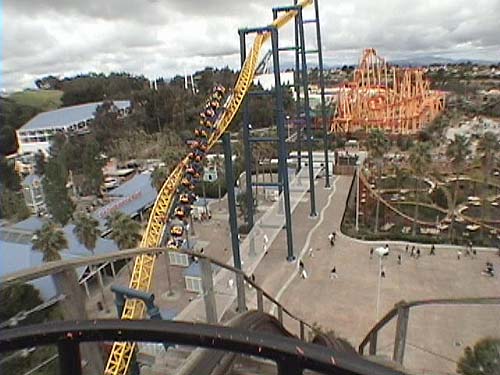 Here is a nice view of V2.5 from Roar!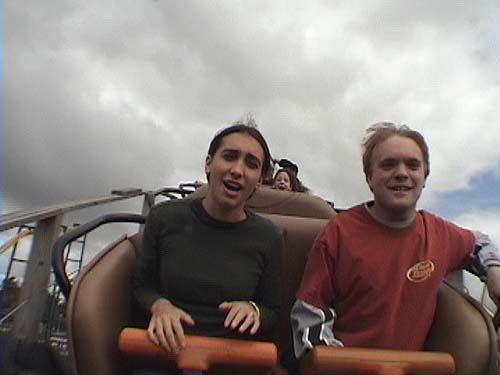 Elissa tries to explain to the group why she hates GCI woodies!
(Joey just ignores her and enjoys his ride!)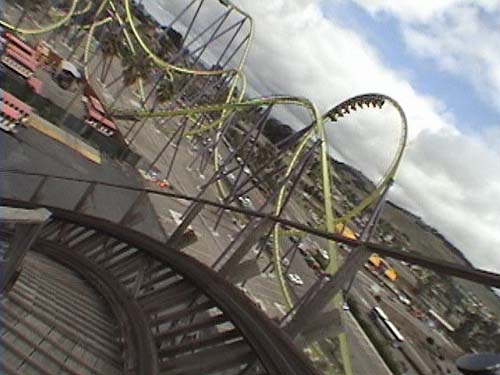 Hey look! The rides are running! You know we're not at Knott's! =)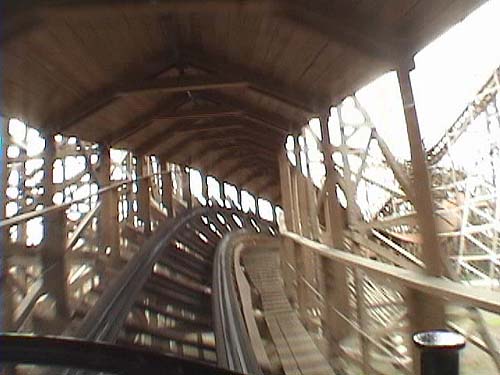 California state code: "All wooden coasters MUST have a shed!"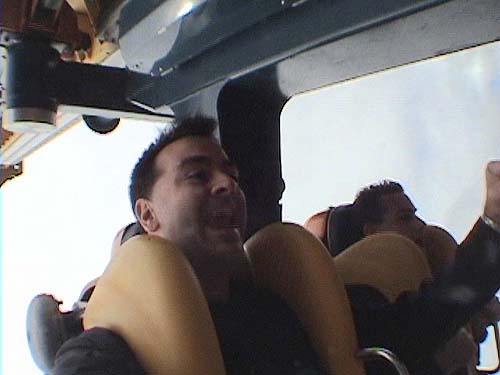 Robb is freaked out by V2.5!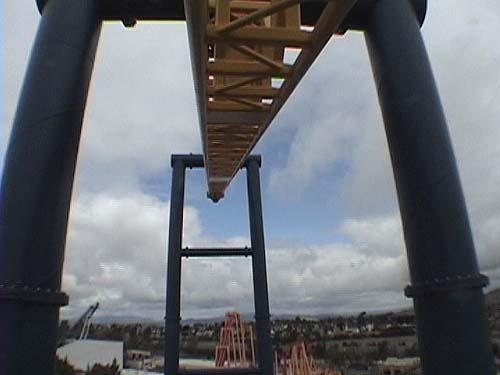 This impulse loses points for not coming that close to the end of the track like the others do.
\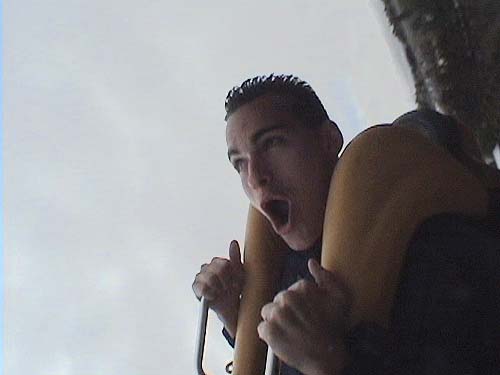 Dan's just happy to break 50 credits!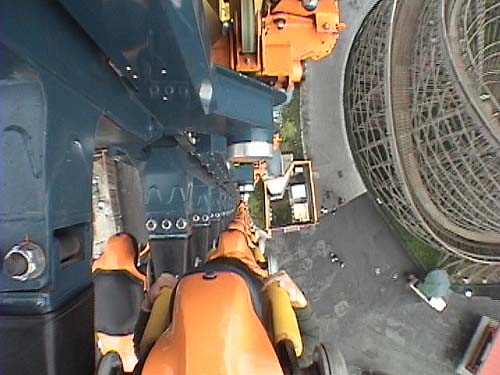 "The little brake that couldn't!"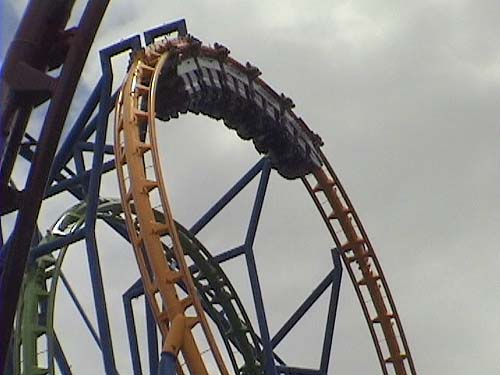 Zonga was the reason we made this trip up here.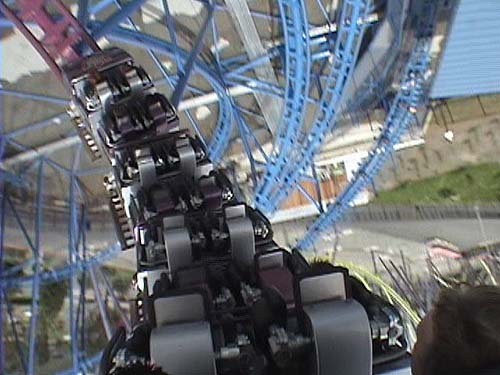 The loops on this ride were very powerful!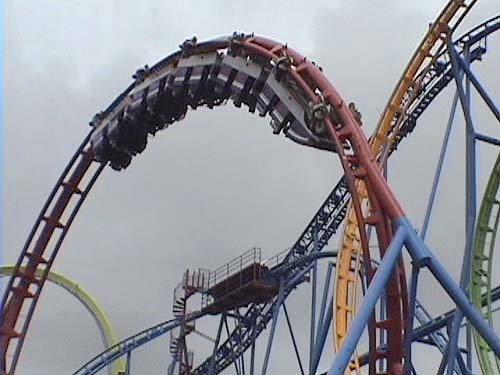 The dreaded "red loop" for the people in the wheel seats.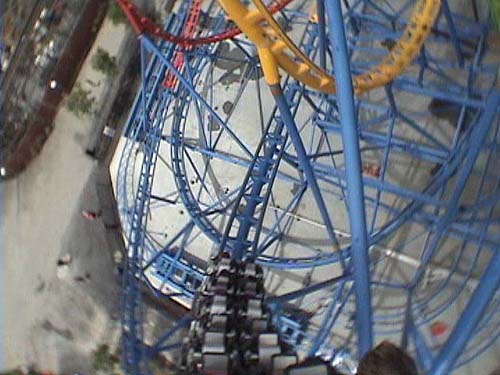 Zonga was a fun ride, but be warned: DO NOT sit in the wheel seats!!!!